The digital age has provided us with some amazing opportunities. Connecting with people all across the globe, instant communication, the answer to any question at our fingertips – all of this and more is now possible. If you know how to take advantage of technology, there are a huge number of opportunities out there. Starting an online business can feel overwhelming, but we've come up with some great tips on how to ensure your new business is a success.
1. Know what need your business fills
Don't start with a product. Start by finding a market. You may have an amazing product, but there may not be a market for this product. Instead, try to find a ground of people who are looking for something but not succeeding. Your business will sell them a solution. If you know your product fills a need, you know it will succeed.
Once you've decided on a product, do some research into your competition. See where they fall short and don't deliver. If you pick up the slack, you will be filling a gap in the market and your business will quickly become the go-to place for your product. 
2. Create a recognizable, strong brand
Making yourself memorable and engaging is the first step. Having a strong sense of your brand will help your customers feel confident and secure in using your product. Not only that, it will be easier for them to understand who you are as a business. When they next need the product, your business will be the one they remember. 
The best way to quickly establish a sense of brand is to create a strong, consistent voice. When you write copy, be clear, concise, and direct. Sell your product by clearly outlining the need it fills and why. Having a unique voice can help customers distinguish you from other brands. Depending on the type of business you are creating, you may wish to speak to your customer casually, like a friend, or professionally, like a business partner. Make sure you decide the tone of voice and stick to it. 
3. You need a great website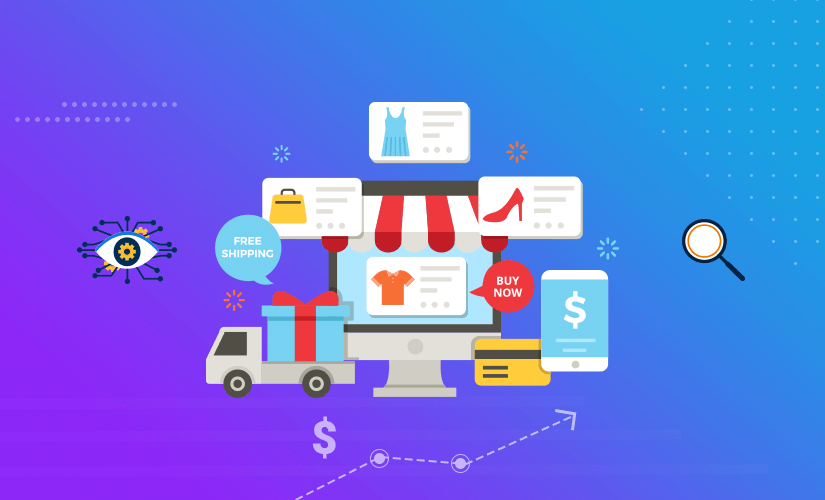 For an online business, a website is essentially the storefront. It needs to look good, clean, and professional. Most importantly, it needs to be in line with the brand. Your website should look and feel like your product and, in doing so, appeal to your market. You may create a website yourself by using a website builder or hire a professional. 
Understand the way people browse the web. To give you a hint, it's quick! If you don't manage to grab their attention within about five seconds, they're probably onto the next page, gone forever. Your main page has to be crisp, attractive, and intriguing.
In terms of navigation, make sure this is also clear. If your customer is looking for the shop, the about us page, or the contact page, it should be easy for them to get there. 
Finally, make sure the buying process is as simple as possible. No one wants to enter all of his or her personal information before checking out. Remember that any extra time will likely be the time they spend reconsidering their decision to purchase your product. Ask for their email, their card details, and their address, and voila, purchase complete.
4. Be savvy on social media
While your website is essential, your social media presence will be how most customers engage with your product. Just like your website, your Facebook, Instagram, and Twitter pages should look and feel on-brand. Your posts should be frequent and engaging. Think of them as a gentle reminder to the followers of your products. 
The most successful brands do not post a constant stream of ads. Instead, their posts are designed to be engaging content that their customer base will enjoy. Try to be someone they enjoy following rather than an annoyance. This approach builds a healthy, happy relationship between business and customer that goes beyond 'buyer' and 'seller'.
5. Mailing list dos and don'ts 
Your mailing list is an essential marketing tool, but it also represents the fine line between losing and gaining a customer. Remember, just because someone ticked a box agreeing to receive emails, it does not mean they are prepared to be bombarded with daily advertisements in their inbox. Striking the right balance is key to increasing rather than decreasing your client base. 
Do create engaging, clear emails that quickly and unobtrusively outline any new products or deals. Include pictures and links to make the next steps easy for your customers.
Do not send more than a few emails a week, write long, rambly emails that will instantly turn off any potential customers. Also, avoid shouty, generic subject lines, which quickly become annoying and off-putting. 
6. Seek out marketing help
If you are feeling overwhelmed by the ongoing marketing required for getting an online business off the ground, remember that it is always possible to get some extra, professional help. Companies like Riserr Marketing have all the tools and experience to ensure that your business is visible to potential customers and always looks its best.
Riserr specializes in making sure every business is highly visible in most search engine algorithms. This company will provide you with a detailed marketing plan using the principles of SEO and many years of experience in the industry. With Riserr, you won't have to worry about getting that first place position on Google. Your website will quickly be optimized for Google's algorithms meaning you'll appear in all relevant searches. You can't sell a product if your customers can't find you!
With Riserr helping you out, you won't have to worry about keyword research, building an online reputation, backlinks, or branding. You can sit back and relax while Riserr creates a marketing strategy that attracts and keeps the customers you need.
Conclusion
Creating a successful online business isn't easy. It's a competitive world out there and you'll need to create a recognizable brand that your customers enjoy engaging with online. In order to be a visible, lucrative company, be sure to create a comprehensive, clear marketing strategy.