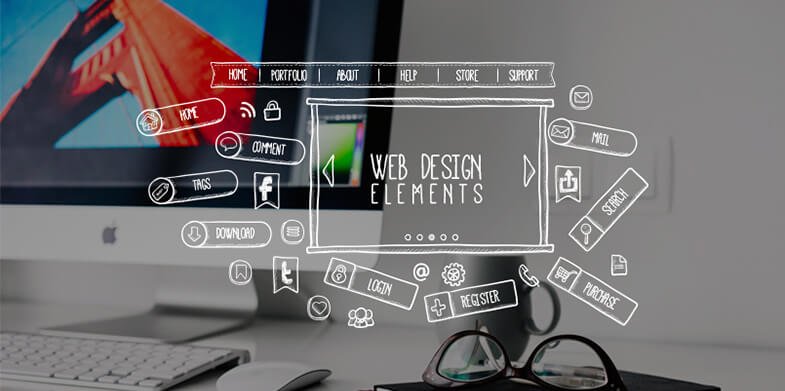 Designing a website can be a challenge, especially if it is for a large company or group. You have to ensure that you strike a balance between your client's demands and your ideas, especially when your client has a multitude of demands. Clients like these can push you to your limit, and test every skill that you have developed.
Clients like these have a way of making you feel that you need to improve your skills, especially when you hit a creative wall. The following points should help you to do just that, and also help you creat even better websites for your clients.

1. Begin In Different Shades of Gray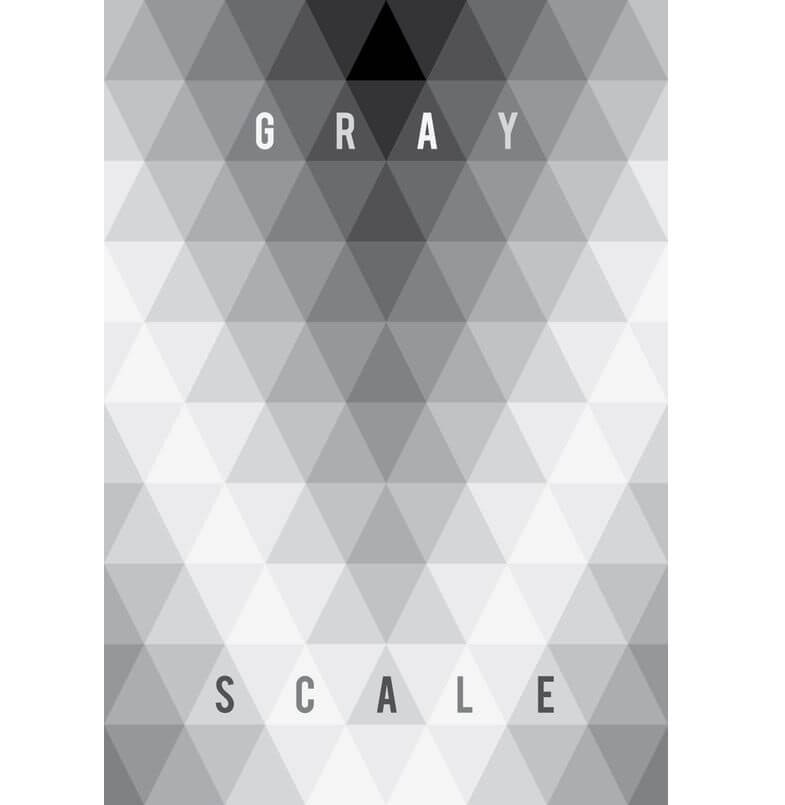 If you are one of those designers that creates wireframes before they create their visual designs, then you understand how important it can be for you to begin your designs with various shades of gray. If you begin in grayscale and then slowly add color to your website, you will be able to avoid having a page that looks overdesigned. It will also make it easier for you to ensure that all the design elements that need to stand out do so without question.

The whole point of having a website is to have people find out about you and your brand, and possibly to get them to make a purchase. For them to do so, they need to actually stay and browse through a couple of pages. So why would you give them the opportunity to leave your website by placing social media icons in a prominent place like the header? Any social media icons you place on your site should be placed somewhere in the footer; out of the way but still accessible.

Slideshows are a very good way to give visitors a large amount of information on one page. However, people are rarely on a page long enough to see the whole slideshow, let alone absorb all the information held within it. Even worse, a lot of the information in slideshows has nothing to do with the reason why your visitor actually came to the page. Therefore, it is easier to just promote one particular thing per page, and leave the slideshows for the office presentation.

Ensuring that your visitors have less content may seem suicidal, but it may actually help them reach the more important content quicker. Sometimes having a lot of information on your website makes it harder for people to find what they are looking for. Alternatively, having multiple links to different things on your page may turn off your visitors, or make them forget why they visited in the first place. Getting around your site needs to be easy, so minimize the number of links and drop down menus that you have on your website.

Sidebars may have been a good idea a couple of years ago, but their popularity has been waning recently. This is because developers have realized that users will read more when they are not distracted by sidebars, and therefore will be more likely to answer to the call to action at the end. In fact, in some cases removing the sidebar increased the response to the call to action by over 30%.

Finding the right color scheme can be a headache, however, the best color schemes are often inspired by nature. If you ever find yourself stuck and unable to find the right colors for your website, turn to nature and you will be surprised how well your color scheme turns out.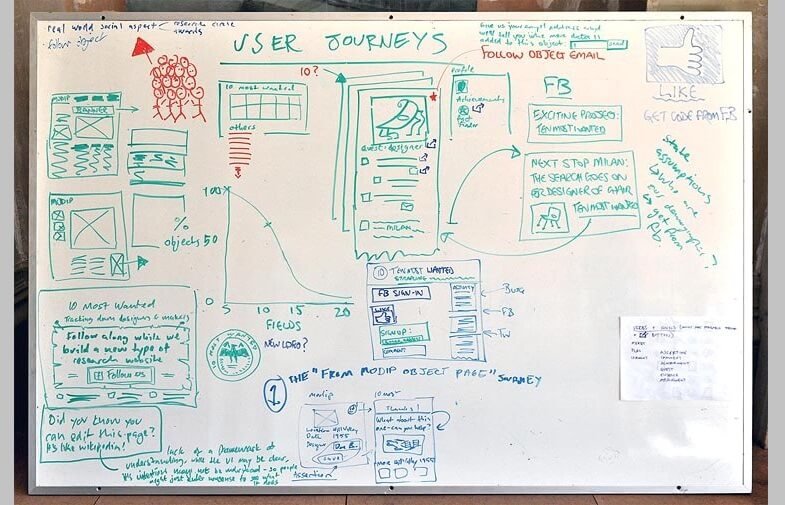 The best designs always begin with a concrete plan, and sometimes the best way to create a plan is away from a computer. Find yourself a notepad or a whiteboard and start scribbling some ideas down. This way, you can easily change and refine the design, and add different details as the plan progresses.
Planning on a whiteboard can be especially useful, especially if you are working with a team. The whiteboard will help get people involved, and the ability to make quick changes will mean that you will have something concrete to work with in virtually no time.
8. Make Use of White Space

This is one thing very many designers still find hard to do, and many of them actually forget to do it all together. White space should not be seen as just empty space that needs to be filled, sometimes effective use of white space will attract users' attention to a particular area of the page.
However, as effective as white spaces can be, do not fall into the trap of squeezing everything into one small space so that you can have a large white space. Make sure everything is well balanced, as this will make it easier for your users to find what they are looking for.

One of the most important things in web design is typography. It is already hard enough for some people to read off a computer screen, and making your font too small will make it even harder to read. For this reason, you need to ensure that you use a large, clear font, especially for important things like calls to action and headlines. However, just like with the white spaces, make sure you do not get carried away with the size of your font, make fonts large, but do not allow them to be so large that they become distracting.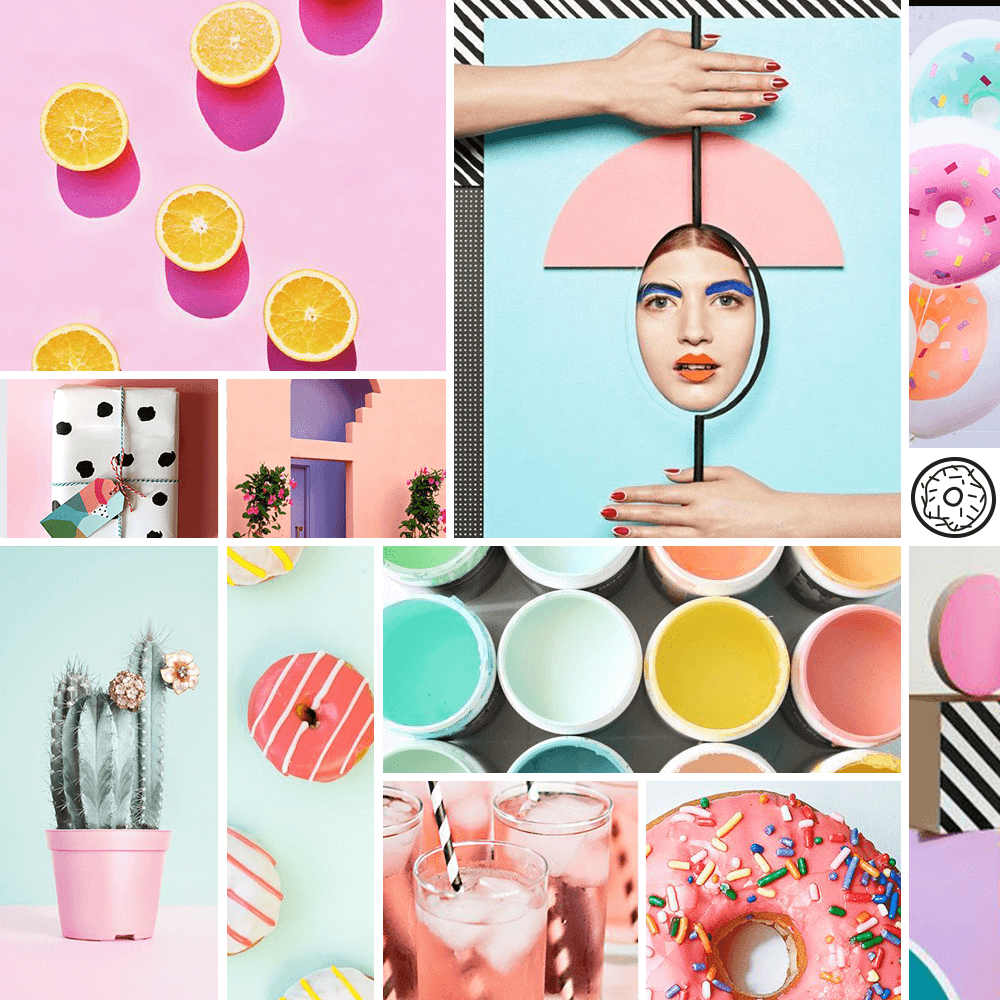 When you are trying to get inspiration and ideas for a new website or project, you need to be able to store all the images that you collect in one place. One of the best ways to do this is to create a mood board on Pinterest. The best thing about Pinterest is that you will be able to access thousands of other mood boards that other designers have created, allowing you to use their content as well as your own to come up with new ideas.