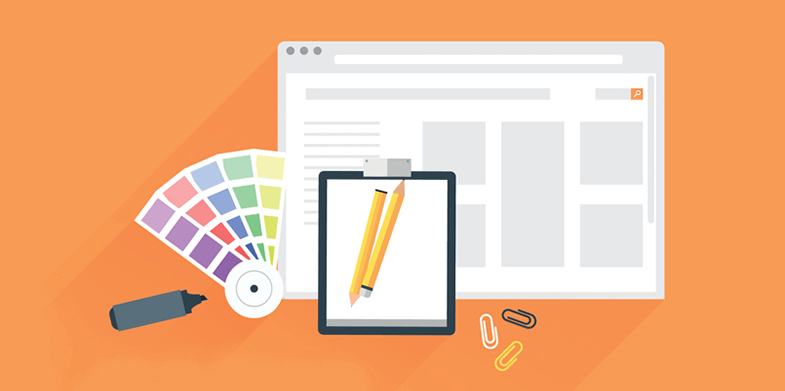 Like any art form, Web design is fickle. One day, huge, detailed background pictures might be the latest, greatest craze, and the next day ample white space with small, minimalist icons will dominate the scene. It can be an impossible chore to stay ahead of the hottest Web design trends ― unless you have some help.
The following list provides you with links to some of the most influential Web designers working today. If you keep a close eye on their projects and preferences, you could learn a thing or two about the direction your website's design might need to take to stay ahead of the curve.
Vitaly Friedman has been a leader in design and media since 2006, when he founded Smashing Magazine, an online resource that should always be open on every Web designer's browser. Friedman works as the editor-in-chief, curating some of the most outstanding design content on the Web and influencing legions of old and new designers with creative styles and innovative features.
Called Bill among friends, William Beachy is the extremely active president of Go Media, one of the most dominant design firms in the world. Unlike most distant executives, Beachy keeps his hands dirty, continuing to produce revolutionary designs and illustrations. His projects are marvelously creative though always uniquely his own ― which is every Web designer's dream.
Veerle Pieters has one of the longest histories in the Web design field. Her work began gaining prominence in 1992, and since she has become one of the most prolific female designers on the Internet. On Duoh, Pieters publishes news and insights related to design, branding, UX, and more, which is exceedingly helpful for any aspiring designer looking for inspiration.
Though you might not realize it, Adelle Charles is behind many of your favorite designs around the Web. As a visual designer for Bitly, Charles is to blame for the pervasiveness of the URL-shortening service. Charles is extremely active across the Web, as any modern designer should be, and her profound knowledge is obvious in her cool, creative designs.
Jeffrey Zeldman has owned and operated a blog on Web design for more than 20 years, which to many makes him the father of millennial design. In addition to publishing regularly on Zeldman.com, Zeldman has written a handful of books on the topic, and he continues to impact the field with new ways to combine functionality and aesthetics.
Every week or so, the Google logo transforms into some intriguing new design to commemorate an important event. Google Doodles are always unique and always fascinating, and that is entirely due to the creativity and talent of Dennis Hwang. Hwang's work is some of the most viewed graphic design on the Web, since Google processes more than 40,000 searches every second (roughly 3.5 billion per day). Therefore, Hwang is unequivocally one of the most prominent designers online.
Given that Web users have more choices today than they ever had in the past, developing sites that function beautifully on any browser, on any device, is becoming ever-more crucial. Thankfully, Dan Cederholm remains committed to standards-based design. With giant past clients, such as Google, YouTube, MTV, ESPN, Microsoft, and others, Cederholm is a trustworthy source of clean, simple, and powerful design. His works should be a major source of inspiration, whether you hire professional designers or use a free website maker.
Armed with awards from Friedman's Smashing Magazine as well as a handful of other prestigious design institutions, art school–grad Eddie Lobanovskiy produces gorgeous illustrations that pop. Lobanovskiy is supremely talented at designing features that look stunning on small screens, and mobile development is a particular speciality of his. You can find Lobanovskiy at his own design firm, Unfold.
Flat is everywhere ― and it has been for a few years now ― so Meagan Fisher's typography and texture–based design is more en vogue than ever before. Despite a few owl-related quirks, likely due to her youth, Fisher has already contributed designs to important companies, like Twitter and Change.org. You can peruse her owl-laden portfolio at Owltastic.
Tim Van Damme has produced some of the most iconic images on the Internet during his tenures at Dropbox, Instagram, Gowalla, and more. His designs are eye-catching, but more than that, they are backed by an impressive understanding of Web science. While between projects, Van Damm is tinkering with supremely simplified iconography, which is perfect for mobile platforms.