It is a challenge for professional writers to churn out original and error-free pieces of content for blogs, websites, academic papers, technical manuscripts and more. Some common problems faced by writers include detecting plagiarism, spotting grammar mistakes, dealing with the writer's block and more. Thankfully, there is a range of web-based writing tools which can assist writers in their project and help minimize their stress to a considerable extent. One tool that I liked the most is Eduzaurus that provides plagiarism checker for college students for free!
But, often, there is a lot of confusion about choosing the right kind of tools for specific scenarios.
So, here I have curated a list of 10 such tools which can help writers to deal with complex problems and overcome them in order to make sure that their focus remains completely on their writing assignment. Alright, so let us take a look at the list of 10 writing tools for bloggers and content writers. The list contains some useful web-based applications for collaborative writing, overcoming writer's block, grammar checking and more.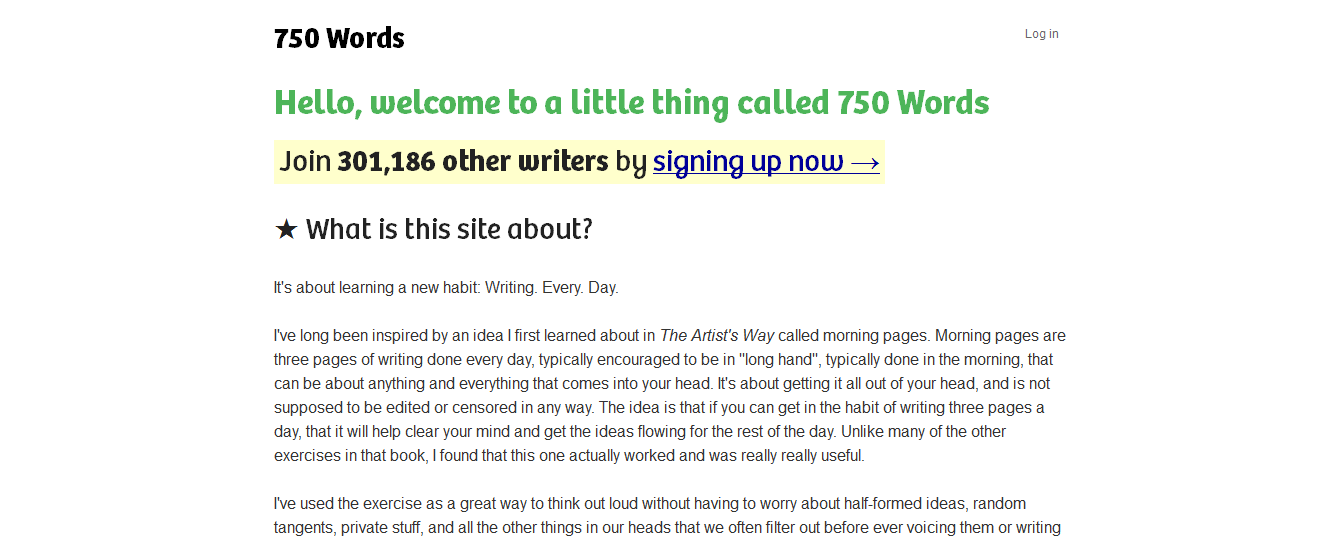 750 Words is a web-based writing tool that helps writers to inculcate a habit of writing a minimum 750 words every day. It is important for writers to write 750 words I.E. 3 pages of 250 words each before they start working on any professional writing assignment. It is because our brain needs a certain amount of warm-up writing exercise before we get in tune with our thoughts and begin to channelize them into a consistent flow of words. 750 Words also tracks time duration and generates monthly progress reports of your writing tasks.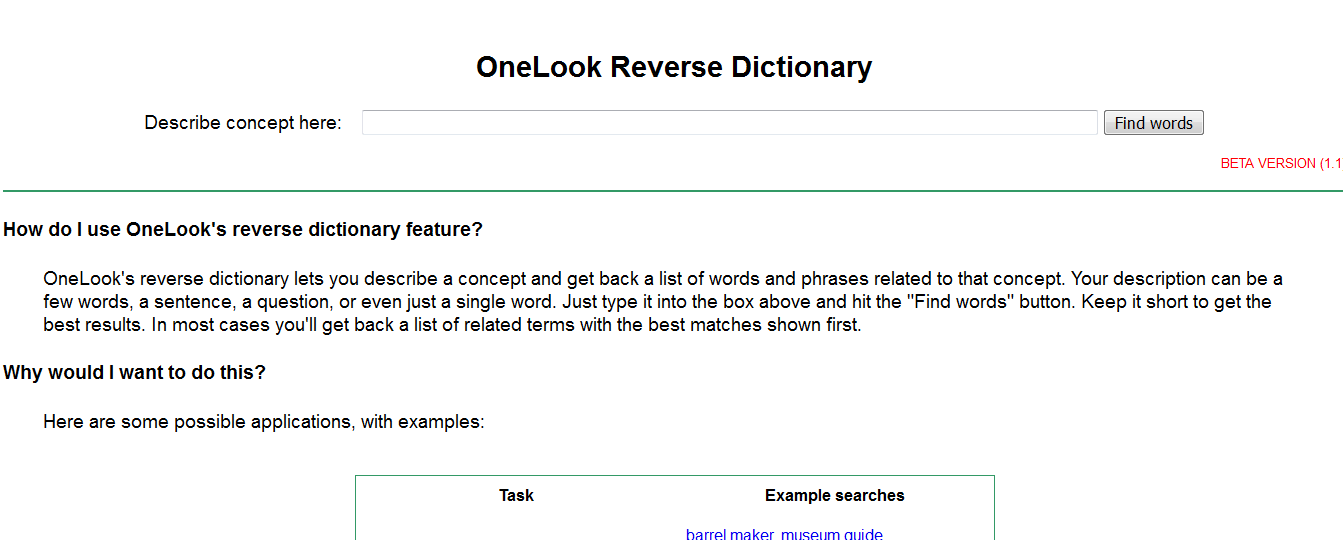 Sometimes, writers fail to recollect the right word for describing a particular idea or a concept which is crucial for their article. Here, OneLook Reverse Dictionary can come to their rescue. One has to simply describe a concept using a word/words or a sentence and the tool returns a list of related terms with the best possible matches. Besides providing help in exploring related concepts, OneLook Reverse Dictionary also answers basic identification questions and generates a list of words in a specific category.

Listly is an online collaboration platform for creating, organizing and sharing listicles. The platform allows members to create lists, add items, vote up favorite items in the list, share lists on social media websites and more. Listly allows created lists to be embedded into blog posts. Its social collaboration feature makes it suitable for journalists and bloggers to create useful and interesting list blogs and listicles.

Ginger is a modern grammar checker tool for correcting grammar mistakes, spelling errors and wrong usage of vocabulary. The tool scans text against advanced grammar rules related to sentence formation, tense usage, singular/plural forms and more. Ginger also offers a plethora of other tools which assist writers in their job, such as translation software application, punctuation checker, sentence rephrase tool and dictionary.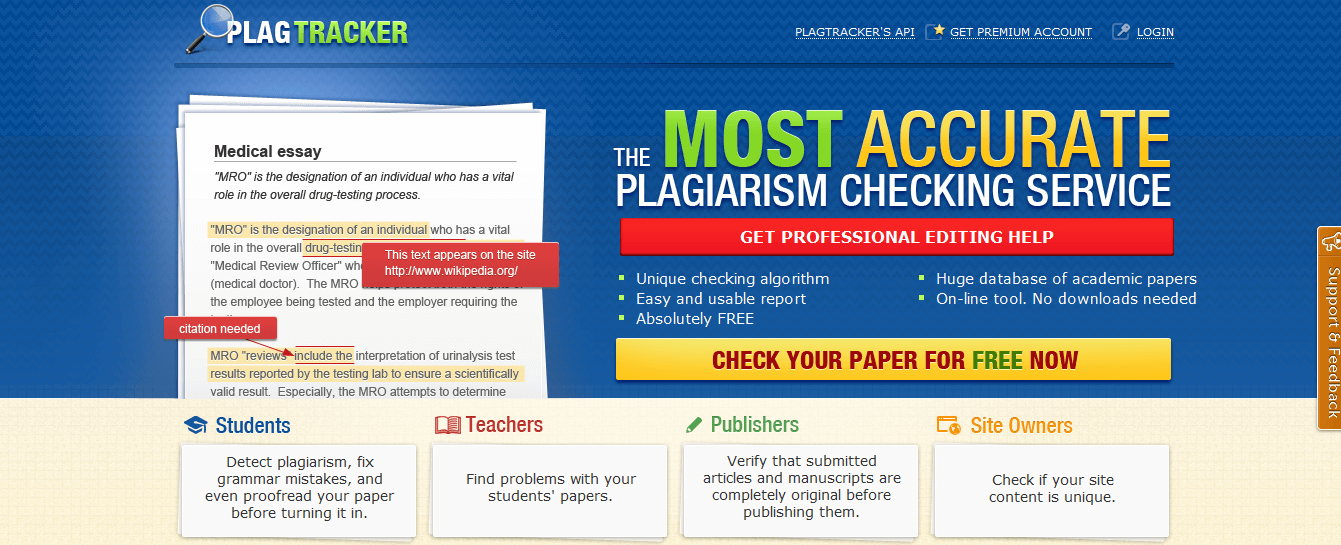 No list of writing tools is complete without a plagiarism checking tool. Plag Tracker is a modern plagiarism detection tool that is suitable for students, publishers, teachers, writers and website owners. The tool is a free, web-based service that proofreads content and detects plagiarism based on a certain checking algorithm.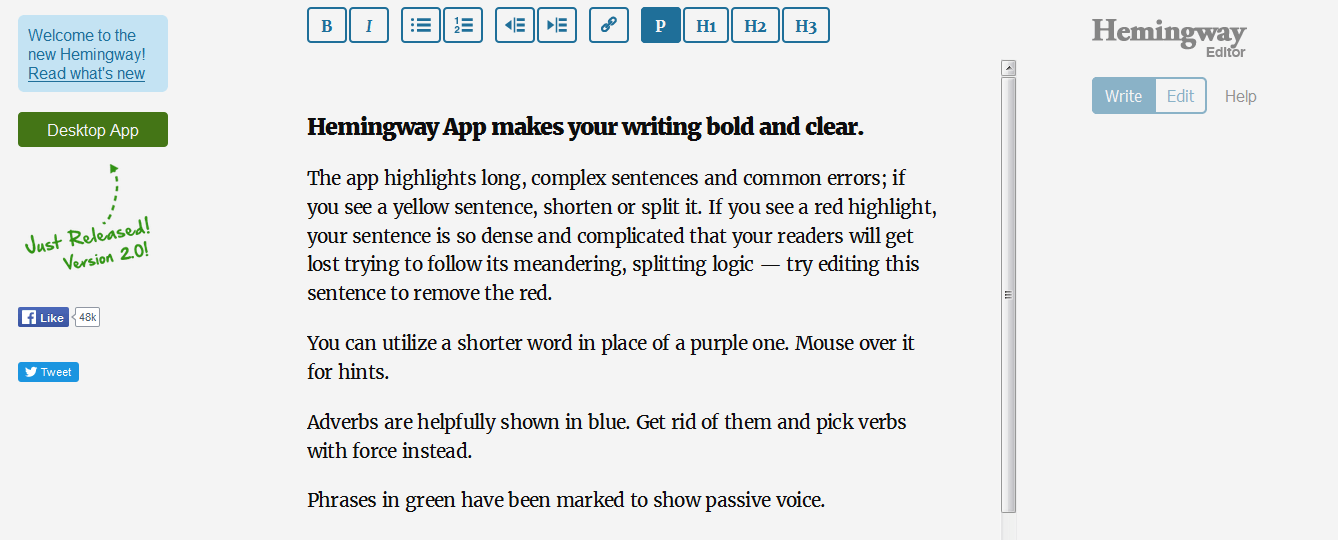 Hemingway App is a powerful tool for enhancing the quality of a write-up. The tool highlights long and complex sentences as well as common errors with colors like red and yellow. The tool also generates a readability score of a write-up based on certain automated algorithms. Moreover, it provides other features, such as word count, sentence/paragraph count, writes/edit modes and more.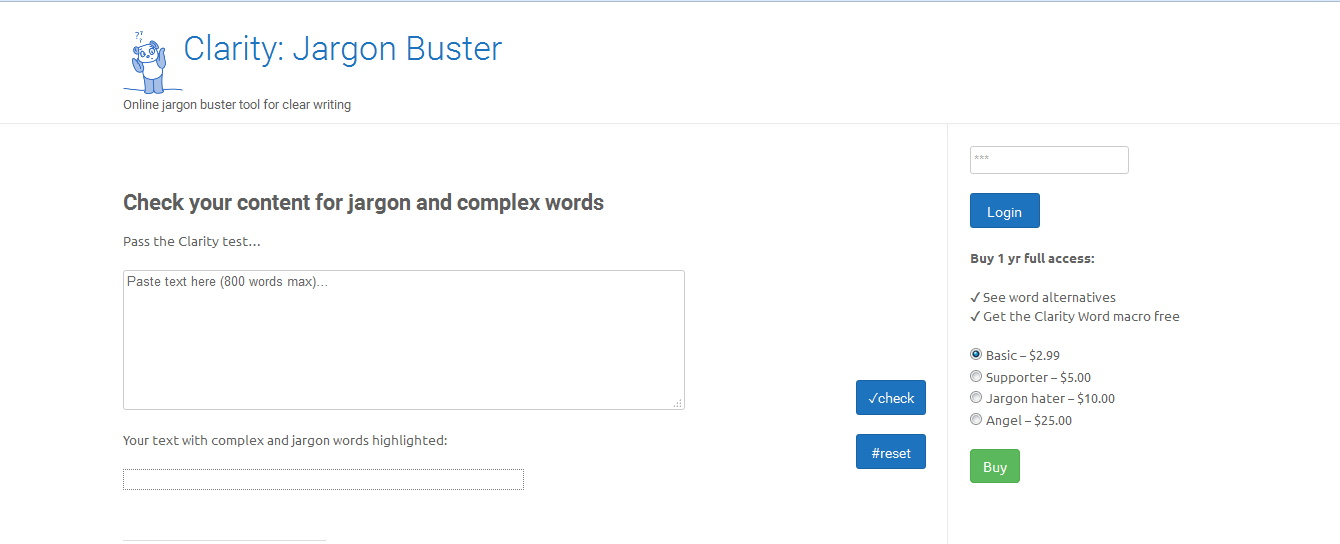 Jargon Buster is a robust online tool for detecting jargon terms in a write-up. It features an online jargon dictionary that contains 800+ words which include popular clichés and industry terms. The tool suggests alternative words for correct usage, calculates jargon density and highlights excessive usage of professional jargon. Jargon Buster is suitable for checking a variety of marketing, website and business content.
8) Storehouse

Storehouse provides an interactive approach to story-telling by allowing writers to combine text with multimedia content. It is a modern content creation platform for bloggers, travel writers, educators and content marketers. Storehouse features a visual editing interface and customizable responsive layouts for presenting stories and sharing them over social media.


Penflip is an online collaboration platform that allows professional writers to seek assistance from other writers on various writing assignments and projects. The application allows other writers to collaborate and suggest changes that can be accepted or rejected by the writer. Moreover, Penflip provides a range of features for compiling e-books, writing math equations in LaTeX, add footnotes and images as well as using a markdown editor with modern formatting features.

A lot of writers work in the field of transcription services which involves creating a written document of an audio clip, video recording or even musical notes. For all such writers, there is a free web application called oTranscibe which provides a single platform for uploading audio/video files and typing. It saves the hassle of switching between files and text editor and helps generate a transcript of an audio recording with ease.
Here's the Bonus One Just for You!
11) EduBirdie Word Counter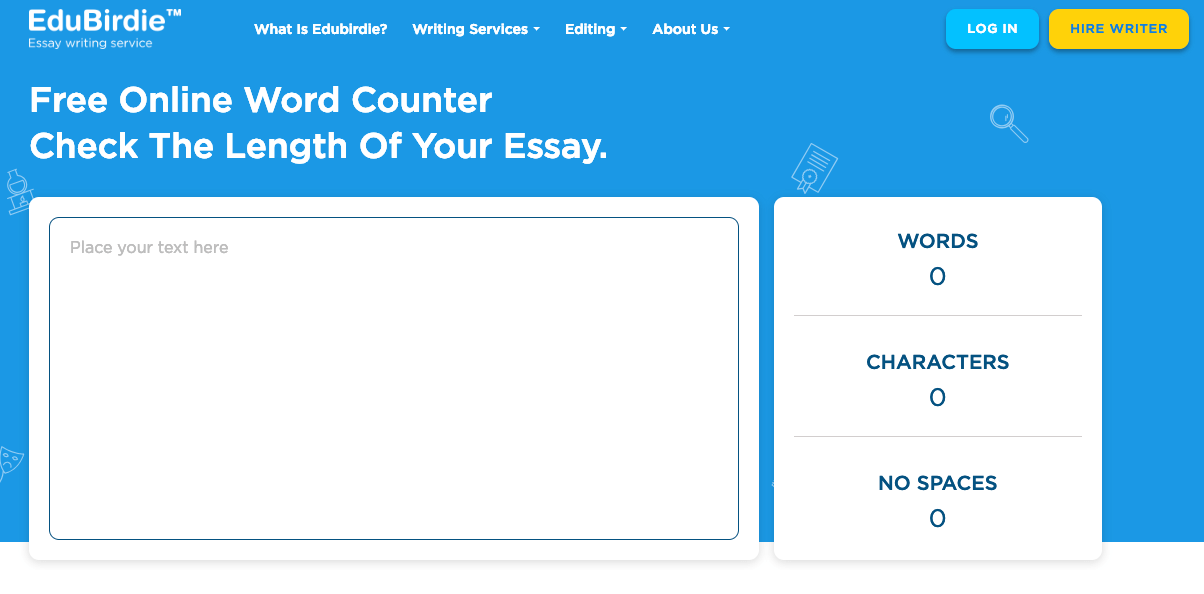 If there is one thing you always have to check when you are writing an essay or article, it is the word count. But who actually wants to do this manually? The answer is no one. The good news is that you do not have to do this anymore. You can simply use the word counter from Edubirdie. This is going to allow you to check your assignment and make sure you are within your essay limit. A lot of the assignments you get for school or college have a maximum limit, and if you are above this number, you may lose marks. Of course, nobody wants that to happen. So, simply copy and paste your essay into the counter box, and it will show you all the information you need. This includes the number of words, characters and the total with no spaces. It is that easy!
Conclusion:
I have tried listing the names of the tools which can be used by writers in general. I am sure that these tools are quite useful for professional writers and bloggers. We are aware that there are many different forms of writing so you can definitely mention a writing tool that caters to a specific form or style of writing. If your favorite writing tools are not featured on the list then add their names in the comments section below. Any valuable feedback is also welcomed. Thank you.