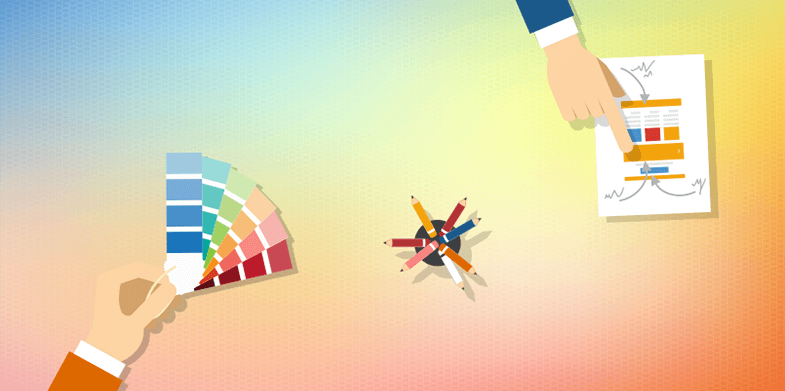 Every year, Pantone releases a collection of colors that impact fashion, art, design, and architecture for the following season and beyond. Pantone is an influential corporation that started in the print world. They currently standardize the color reproduction system, and host a conference to decide on a color of the year.  Additional colors are added to make up a palette, which provides a cohesive look surrounding how the chosen color can be used. In 2016, the overarching themes are gender-neutral, calm, and inspired by both urban and natural environments. Artists who use bold color and lines, such as Matisse and Picasso, have motivated the choices. The vibrancy of spring's hues has been taken from a global perspective, while maintaining a calming overall appeal.
1. A Unisex Palette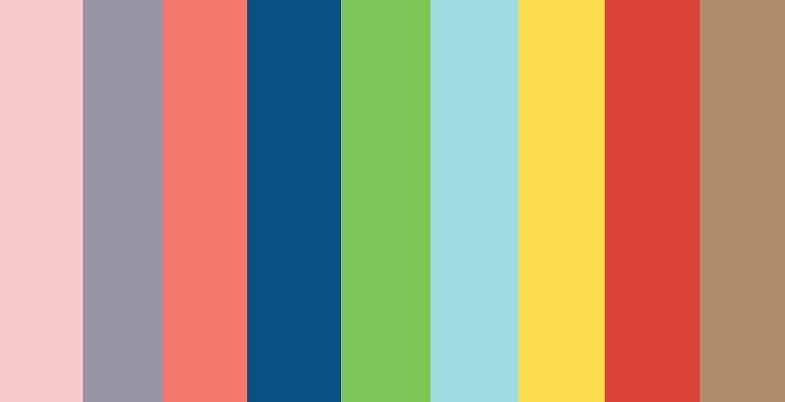 Gone are the days where pink is for girls, and blue is for boys. Even so, Pantone takes the neutrality further by mixing soft and bold. The result is relaxing and energetic. There are multiple ways that graphic designers can use these colors to create unexpected results. For example, a website with Peach Echo and Snorkel Blue can be used to display male professional prowess. Green Flash and Fiesta can be combined to create a dynamic logo for a female athletic team. Iced coffee and Limpet Shell can be paired with Rose Quartz, Buttercup, or Serenity to mute any conclusions one might draw. Society's increasing value of equality can be demonstrated by this refreshing design decision.
2. Rose Quartz 13-1520

Rose Quartz is reminiscent of the soft light of nature. This unexpected choice is a great way for designers to learn new color applications, and get out of their comfort zone. There is so much room for creativity using this color in 2016, because pastels have been out of favor for the past two decades. This selection was derived from the concept of mindfulness, due to the increasing stress of modern life. The popularity of new age living is rising in contrast to the fast pace at which many people function. Color has been shown to have an outstanding psychological effect on its viewers. Rose Quartz can be used to highlight the luxuries in life, and sell products that many could label as non-essential. When designing, use it for backgrounds and overlays, which will take this pink from traditional to modern.
3. Peach Echo 13-1520

Orange has been in favor for the past few years. Peach Echo was chosen to continue the trend, while giving it a facelift. This creamy, downplayed version reminds us of sunsets, flowers, and fruit. It stays aligned with the pastel trend, which works well with the brightness of spring. Designers can use this widely for invitations and collateral during the upcoming wedding season. It adds a sense of playfulness when used properly. Look for ways to pair it with dark gray to create a more unisex statement.
4. Serenity 15-3919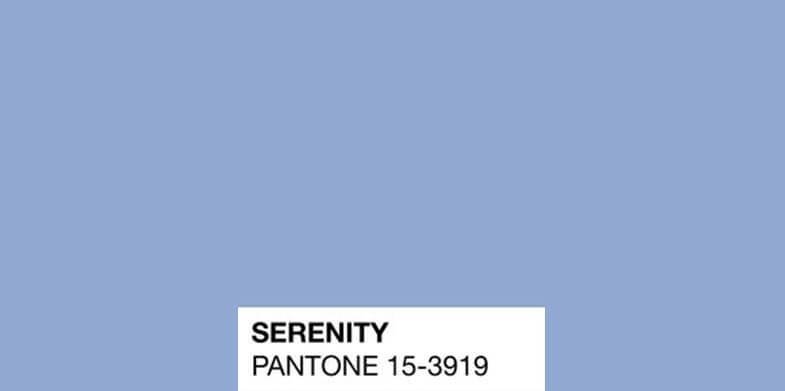 Serenity is a baby blue that leans more towards the purple spectrum, instead of green. It is a fantastic color choice for cosmetic and appliance packaging, hotels, magazine editorials, and interior marketing materials. Serenity speaks to the younger generations of 2016 through its unisex nature. It is flashy enough to be used as an accent, but toned down enough to work as a neutral. Combinations with colors that have more pop, such as Fiesta, will give it additional sophistication and utility.
5. Snorkel Blue 19-4049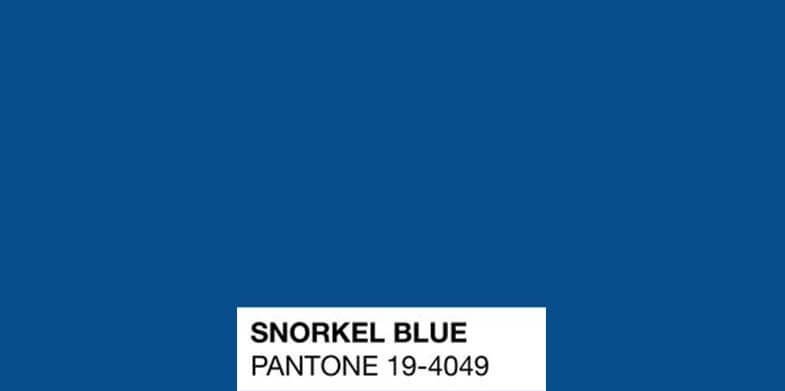 Snorkel Blue speaks directly to all vacation lovers out there. After a long, dreary winter, this color evokes memories of shorts, surfboards, nautical accents, and deep oceans. As part of the spring 2016 collection, it brings a welcome contrast to the lighter shades. Snorkel Blue works with almost any other color in the palette, by being the darkest included. An overlay of this color will enhance the complex mood of any nature photograph. It can also be applied to typography in order to stand out from a more subdued backdrop.
Also Read: How to Use Color Psychology in Your Web Design Projects
6. Buttercup 12-0752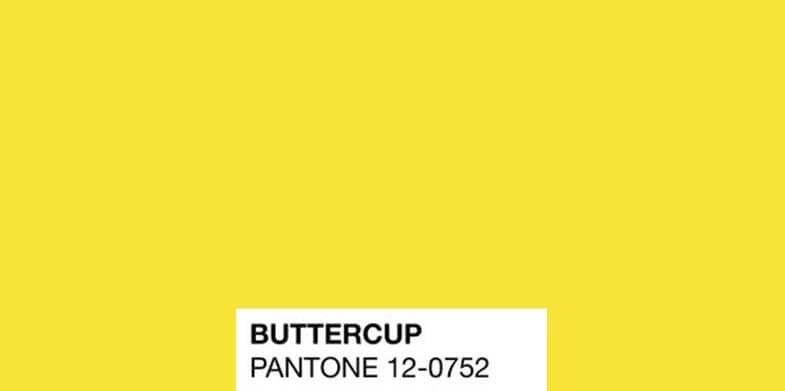 Buttercup is the lone yellow for spring 2016. That's okay, because it is strong enough to need no other deviations. Because of the fun that Buttercup brings, it will have increased longevity. This is one color that will be used for spring, summer, and possibly beyond. It is different from the mustard yellows that were prominent in the past decade, as well as from the milky tones that are gaining favor. Designers should utilize Buttercup for unique pieces, identities and brands. In order to give it a more complex feel, use it in unexpected industries, like healthcare or aviation.
7. Limpet Shell 13-4810

Limpet Shell is a twist on the turquoise that is still fabulous, but a bit overplayed. The green has been turned down, leaving more of a pure seaside shade. The lingering effect is beachy, as opposed to retro. Instead of displaying it alongside opposite shades, Limpet Shell works best when used with colors closer to each other on the color wheel.
8. Fiesta 17-1564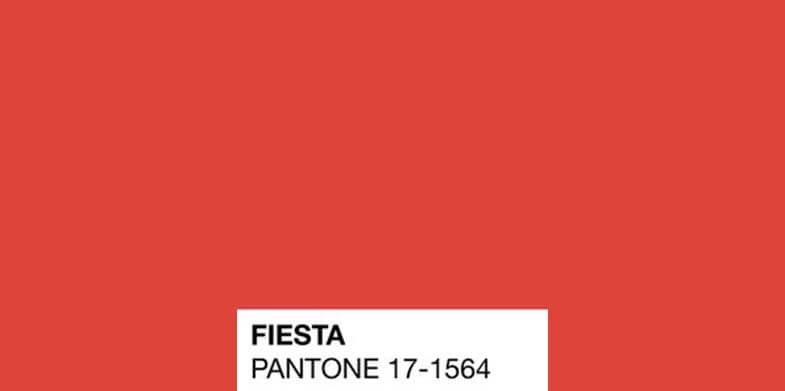 Fiesta is a bright red that has been a popular car color over the past few years. The orange tone makes it more accessible than a burgundy or mahogany. Because it is so eye-catching, designers can use it for icons, logos, or as an accent. Fiesta works well in interiors, so it has potential for application in large-scale work, like signage.
9.Green Flash 15-0146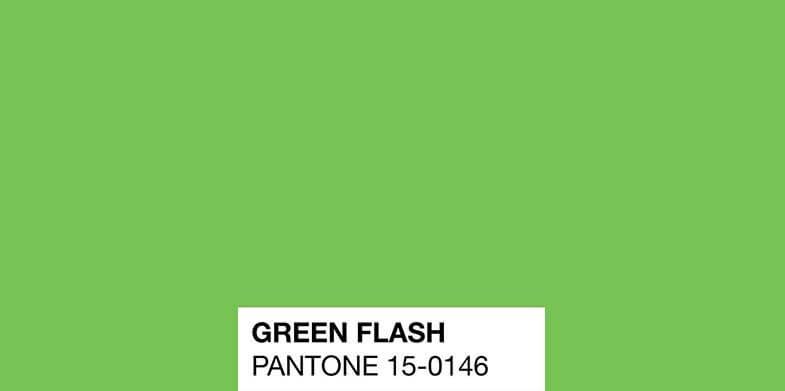 Green Flash is a delightful mix of jalapeño and mint. When using it, think kiwi instead of crayon. Due to the large concentration of yellow, Green Flash will incorporate an outdoorsy effect to any industry. Museums, residential developers, and recreational planners can benefit from is incorporation in engaging marketing materials.
10. Iced Coffee 15-1040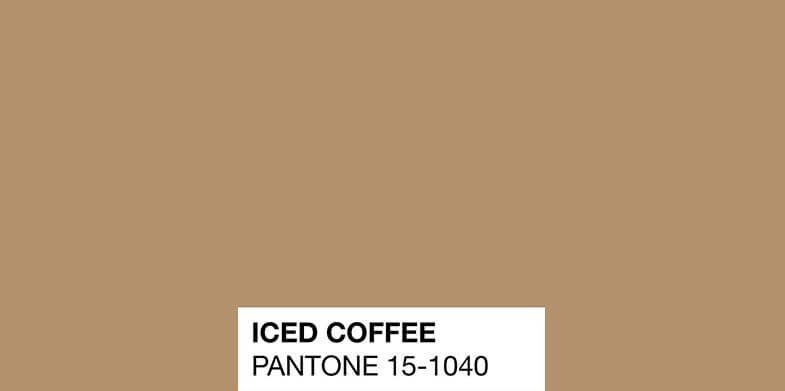 Iced coffee is one of the neutrals presented for spring 2016. For design innovation, use it to replace white, black, or grey. Iced coffee has a warmth that can be capitalized upon to create a trustworthy and secure effect. Use it for clients who are apprehensive about taking big leaps, but want more contemporary branding.
11. Colors of the Year 2016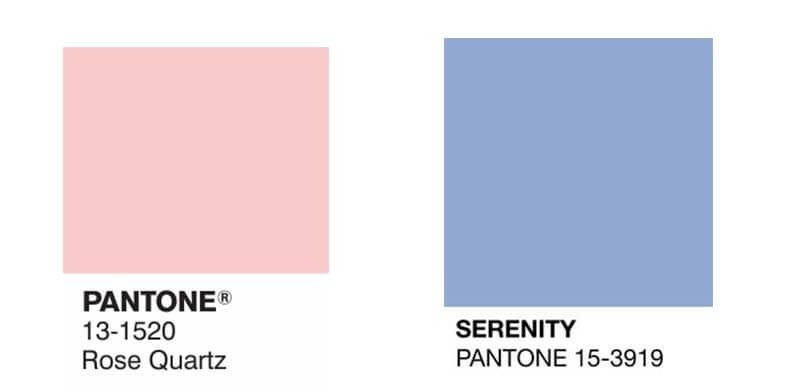 Rose Quartz and Serenity have been chosen as the overarching colors to represent 2016. The most common trend is to use them together, rather than separately. Creating a gradient, with both meeting in the middle, can give a fantastical approach to any project. To keep everyone guessing, Pantone chose two hues this year, instead of the standard one. This represents a larger trend of breaking rules, that rogue designers can embrace.
Conclusion:
Spring 2016's Pantone color palette has taken inspiration from paintings, fabric, and hair trends. The result will be entirely new movements born from the careful selection. Although the initial intent is to predict and influence the direction of fashion, any visual medium can incorporate the hues to stay up-to-date. The resulting effect is a compelling blend of ethereal and paradise on earth that is acceptable for both men and women.