Today, content has assumed tremendous importance in our lives. Every day, we come across various types of content, such as social media, promotional, educational, informative and more. Information dissemination has become one of the key aspects of our lives. There is an emphasis on publishing and distribution a range of information products through various mediums like digital, print or others. This trend has caused a lot of different aspects to arise within the content marketing industry. Fields like UI/UX designing, graphic designing, e-learning and other provide an impetus to this trend. Fonts is one such aspect which plays a key role in content publishing. Interesting fonts are like gems which make an information or promotional product look more beautiful and presentable. A clever usage of fonts can improve the overall user experience of the customers and help them establish a brand value as well.
Font designers are constantly experimenting with various styles to come up with fresh ideas for designing interesting fonts. New fonts are released frequently on the web and are made available for free or premium rates. These fonts are carefully designed to cater to the various requirements of business owners, artists or other professionals. One can easily find a range of font styles which can prove to be suitable for various design and marketing projects, such as logos, business cards, newsletters, brochures, captions and more. So, here I am presenting a list of 12 latest Fonts for those who are looking for some creative font designs to use in personal and commercial projects or just for inspiration.
Most of these fonts are available for free download and can be freely used in personal and commercial projects. But, there are also some cases where you need to purchase a commercial license. So, I would recommend the readers to visit the respective links and check out the details carefully if they like any particular font. Enjoy.
1. Solena

Solena is a handwritten font created using a ruling-pen on a textured paper. It is a display script font which is ideal for usage in various promotional products, such as invitation cards, posters, post cards, greeting cards or packaging. The striking features of this font are ligatures, alternates and the method of uneven placement of letters on the baseline. It features basic Latin and Cyrillic alphabets. Solena is free for usage in personal and commercial projects. 3>

Fibre is a handwritten vintage font created by Krisijanis Mezuli. With a special emphasis on kerning and font metrics, Fibre is designed to be an all caps font which offers a perfect reading experience and looks great on posters, image captions, banner ads and more. The font is available for free download in OTF and WOFF file formats.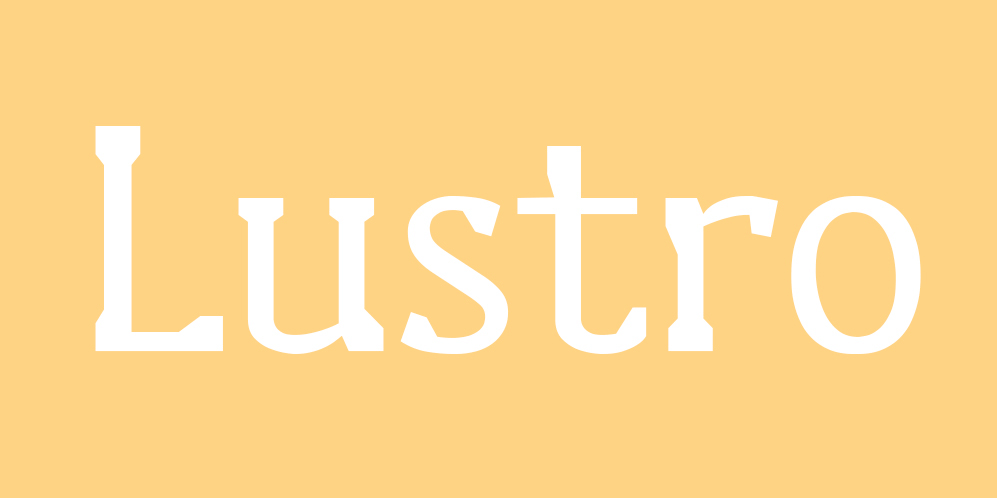 Lustro is a perfect choice for designers who are looking for a retro-styled, classic font. Lustro is a display serif typeface created by Raul Santin. Lustro features strong characters and looks great in large-sized texts which are used in headlines, captions, brand names and more.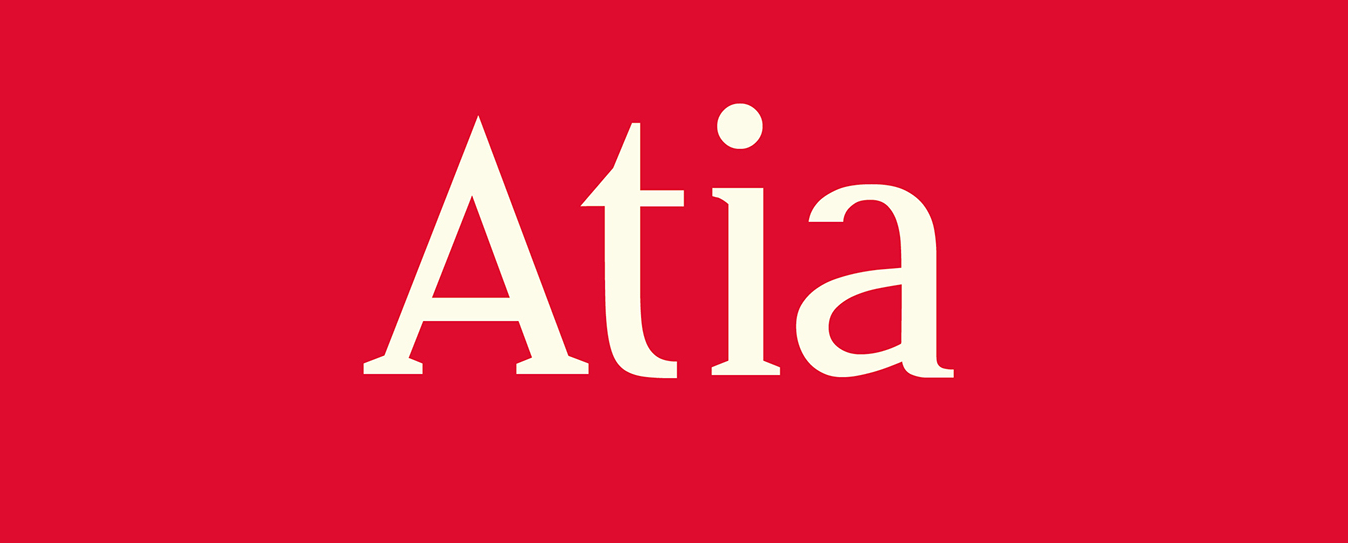 Atia is a modern serif typeface created by Anna Pulido. Atia's standpoint is its sleek features and unique shapes. It has been designed to increase the readability quotient for people suffering from Dyslexia. Atia is a perfect choice for usage in plain text, books, magazines, photo albums and more. The typeface features uppercase and lowercase letters, numerals as well as letters with accents, such as German umlauts.

Arkitextura is an angular-faced, modern mono space font created by Shea Sjoberg. It is Inspired from the geometrical and mechanical aspects reflected in modern architectures and buildings found in San Francisco, California. Arkitextura features uppercase and lower case alphabets as well as numerals. It is suitable for usage in branding and marketing design collaterals.

Zero is a sans-serif display font created by Sergio Vento. It is a contemporary and a classy font which can be used in a variety of scenarios, such as logos, titles, posters, banners ads and more. The font is based on geometrical shapes and a consistent grid-based system.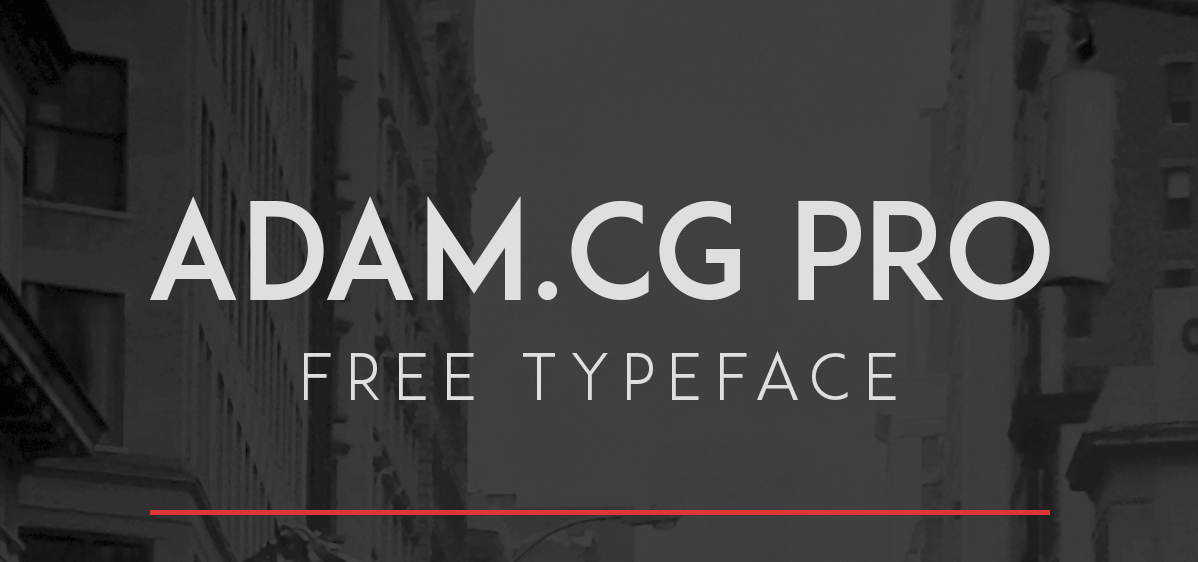 Adam is a sans-serif typeface created by Shrenik Ganatra. It is an all-caps font with sleek and bold appearance and can be used in titles, captions, headlines and logos. Adam features 228 character glyphs and over 2000 kerning pairs. The font is free for personal usage but requires purchasing a commercial license for commercial usage.

Poste is a contemporary font inspired from electric poles and wires. It is created by Romulo Gobira and is free for personal use only. Poste is an uppercase font which comes in three different styles, namely solid, wired and out wired. It is an ideal font to use in titles, headers, photo albums and brand names.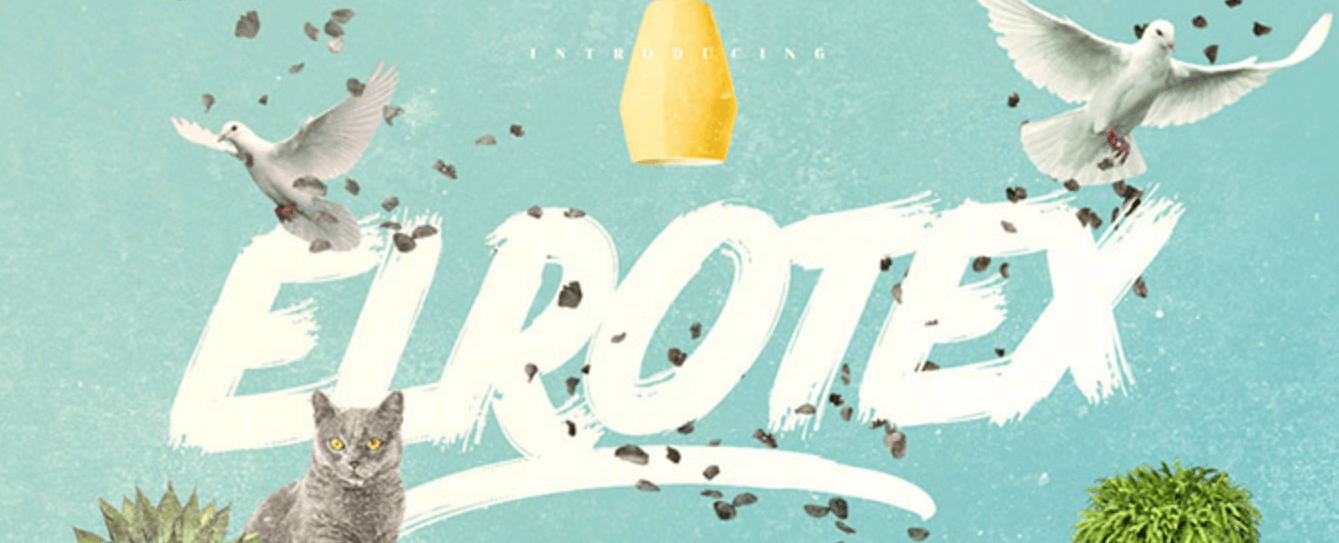 Elrotex is a brush typeface which is created by Maulana Creative. The typeface features two brush fonts which provide a handcrafted and artistic feel to various creative and digital design projects. Elrotex is a free font available in OTF and TTF file formats.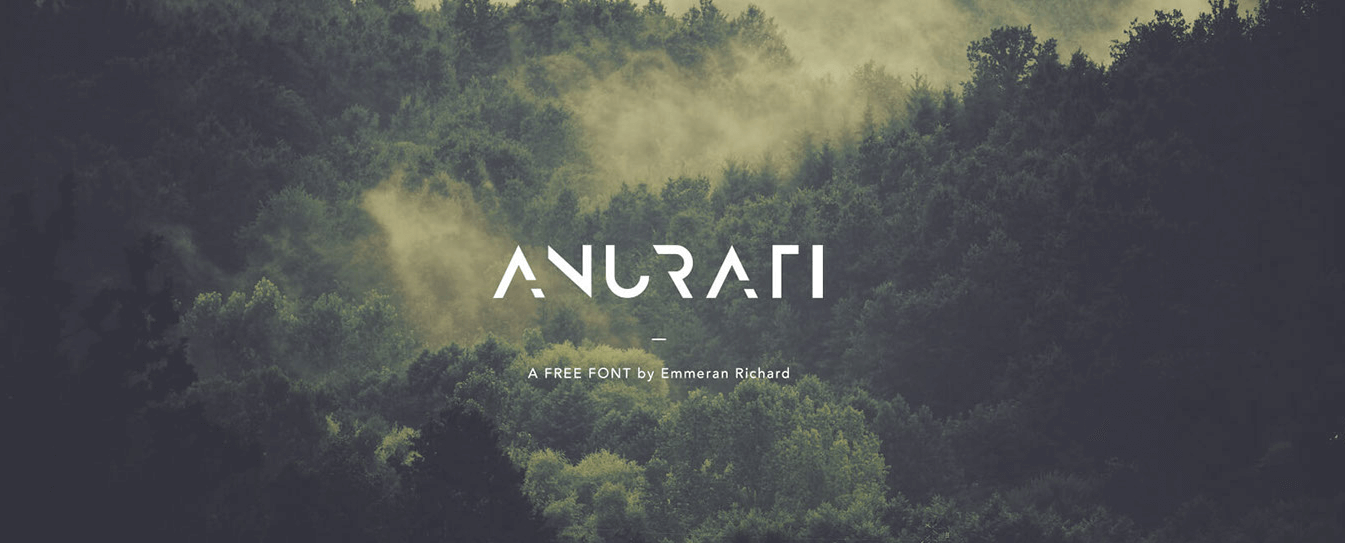 Anurati is a minimalist font designed by Emmeran Richard. It has a quirky touch to it and is ideal for usage in various creative projects. The font looks pretty awesome on logos, memes, illustrations, t-shirt messages and other graphic artworks. The font is free for usage in personal and commercial projects.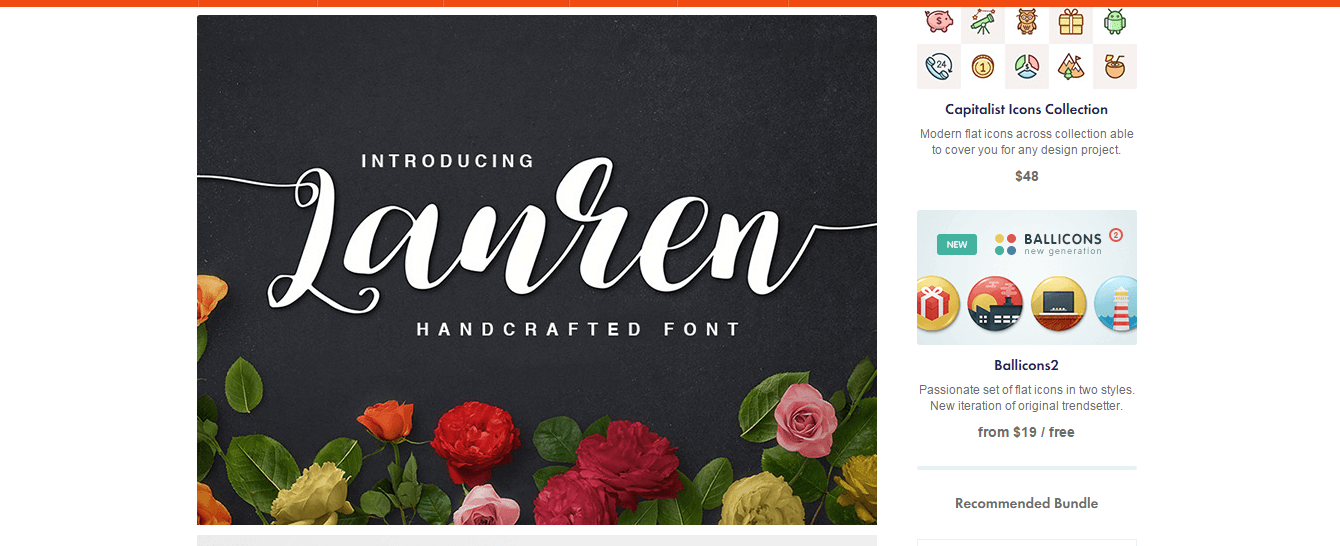 Lauren is a handmade calligraphy font which has unique ligatures and alternates. It looks classy on various promotional products, such as captions, banner ads, greeting cards, posters and quotes. This font is available in OTF, TTF and WOFF formats. Lauren is free for personal and commercial usage.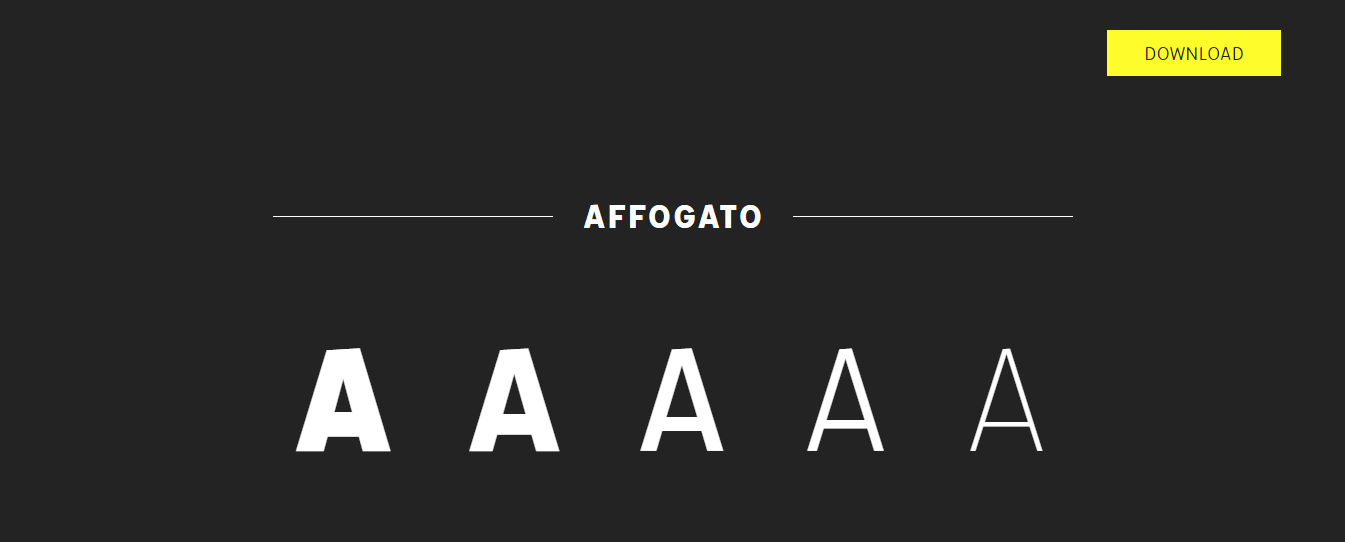 Affogato is a sans-serif typeface which can be used in variety of projects like logos, display text, titles, body copy and banners. The font is available in black, bold, medium and regular. It has both uppercase and lowercase alphabets as well as unique glyphs, numbers and symbols. Affogato's distinct characteristic is a set of specific letters like A, B, D, P and R which has a unique design with slanted apex.
Conclusion:
Alright, with that we have come to the end of our list. I hope font designers, digital marketers and graphic or web designers will find some good fonts on the list to experiment with and gain inspiration from . If you want to share any relevant information or feedback then you can write to us in the comments section below. Thank you.