Using the right tools and services in your daily workflow is a time-wise decision. We know how important it is for you to close new deals and get more projects so you can further develop yourself and your company.
There are many solutions on the market but some solutions are better than others feature-wise and time-saving wise. Today we're presenting you tools and services used by professionals. These tools are easy to use and their creators have thought of every feature to make them perfect at what they do.

Browserling is the #1 tool used by web testing professionals. Do you know how many hours are lost in web developer and web designer teams trying to make websites work correctly in all the browsers on all platforms? Hundreds of hours are lost because the process just isn't optimal. Developers and designers often run their own virtual machines, maintain multiple installs of browsers, update their browsers and write their own automation scripts, and this is all wasted time.
Why do it yourself when there is Browserling that does this for you? Browserling is an awesome cloud-based cross-browser testing service that offers a real-time interactive interface to all the browsers on all the platforms. With Browserling you can test your website's responsiveness in Internet Explorer, Firefox, Chrome, Safari, Opera and Android browser. (Mac OSX, iOS and Linux browsers are coming soon!) The process is secure as it uses SSL and SSH connections and it doesn't consume your computer's resources (RAM, CPU or Disk space) as everything is run on Browserling's servers in the cloud. They simply stream browsers to you through. How ingenious!
Browserling has a ton of features. You can set arbitrary screen resolutions to do responsive testing, you can capture screenshots and they even have their own bug-tracker called Bug Hunter. With Bug Hunter you can pinpoint any bug and send an appropriate with a single click.
Browserling has more than 15,000 users and their customers include NHS, UK's National Health Service, Teespring, Blekko/IBM and Coderwall.
Why are you still here? Go check it out!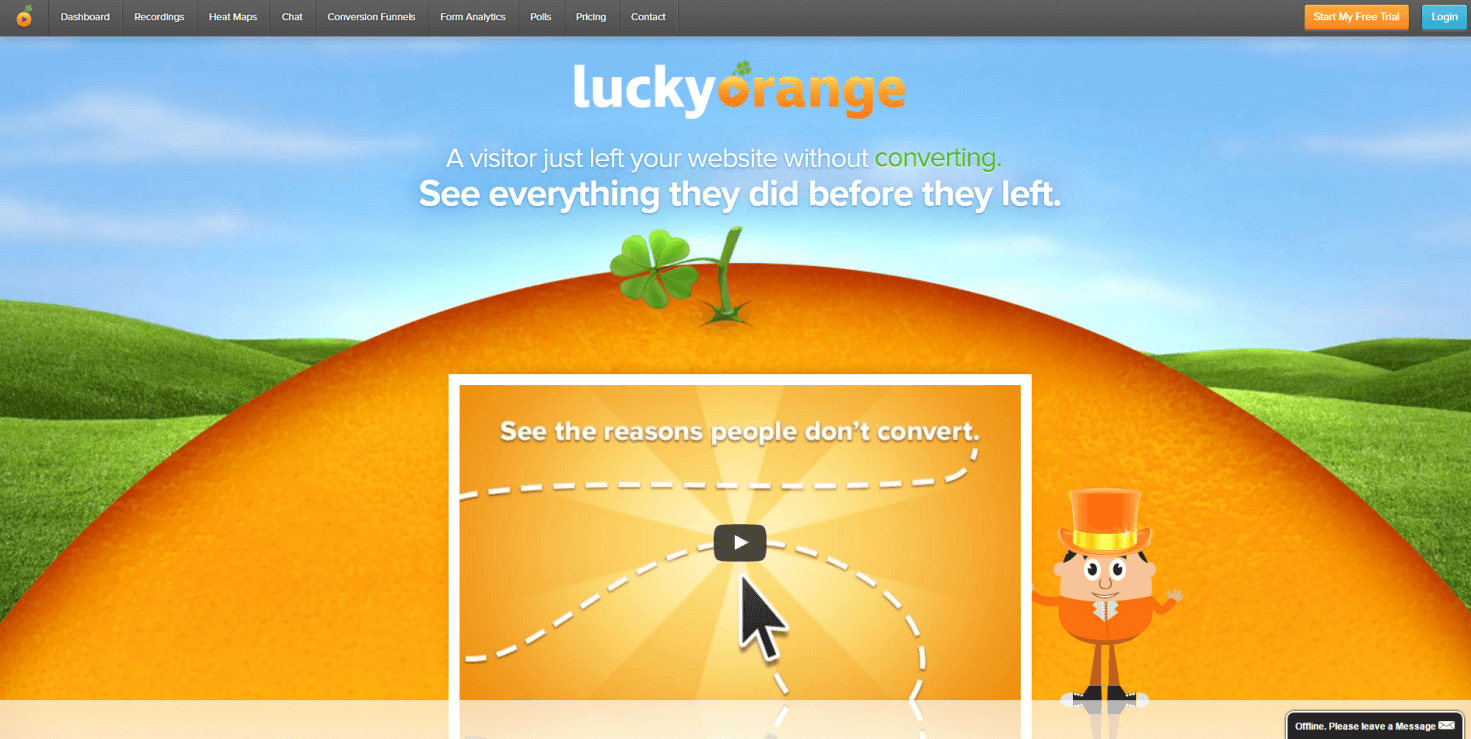 How cool would it be to see everything your visitors did before they left your site? Imagine  how much it will increase the performance of your website, by giving you complete analytics on the behaviour of your visitors, helping you turn them into customers. Pretty much, that's what Lucky Orange does for you.
It will automatically create recordings of every visitor to your website, filtering them so you can see exactly why visitors are not converting. Moreover, it delivers beautiful heatmaps that show you how people read and interact with your site, or how far they scroll. You can segment heatmap data by location, browser, dates, mobile users, and more. To make the client – website staff interaction better, you are provided with a chat box that lets you help your customers through the checkout process, following them as they browse your site. To be even more aware of what's going on on your website, you can watch a real time visitor map of all your website visitors, animated with custom effects. These and many other features can be obtained for as little as $10/month, for the Starter pack. :)

Invoicely is a great online invoicing platform used by over 100,000 freelancers, web designers and small businesses, to help them send invoices to clients in a very simple and efficient way. It is an excellent solution, coming with many awesome features!
First, you can do the invoicing in no time and with no effort, as it takes just a few seconds to create high-quality estimates and invoices, that can be sent out in any currency, but you can get paid in US dollars, thanks to Invoicely's real-time currency conversion. Also, you have the possibility to customize your invoices in order to make your brand pop out from the rest by adding your personal logo, which will boost your business. Moreover, Invoicely lets you accept various  payments using a variety of payment methods, from credit card payments, to checkout via PayPal, right up to bank transfer. To help you keep a record of your money, you can track every expense along the way, whether it's your business lunch or drinks with your client. Now, their website is only one click away, so go and check them out!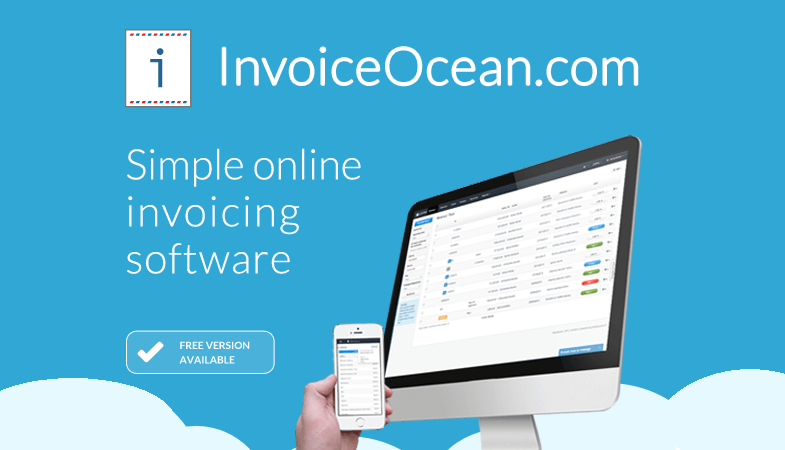 Have you heard about InvoiceOcean ? This software was designed to help business owners and freelancers billing online. InvoiceOcean allows you to create documents in English, German, Czech, Italian, Spanish, French but also many other languages. Also on request you can also create bilingual invoices so you have a lot of flexibility when it comes to the language you use. InvoiceOcean is designed to provide convenience and speed in your life.Most frequently used functions are located in places easy to find so you don't waste time searching for a specific feature. Don't miss the chance to ease the way you're paying your bills. Withal, if you are selling a specific range of products this software makes it easier to store and manage the product database.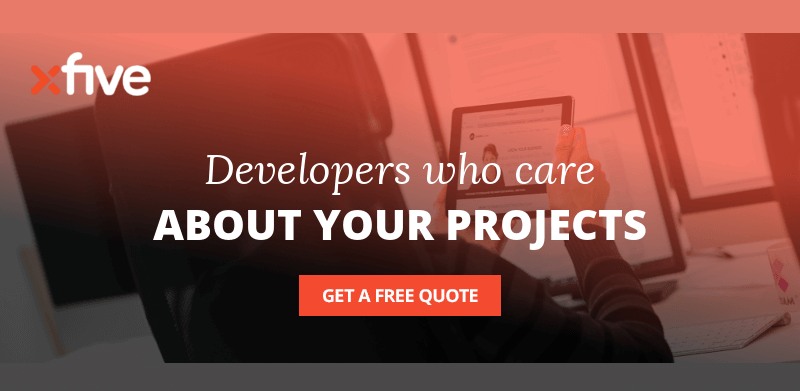 The Xfive team is made of developers who care about your projects. It offers you a variety of services, but one of its best is the Sketch to HTML, being one of their specializations. Xfive team will give you excellent and efficient service and support, making your work a whole lot easier. Their services are affordable and the team is easy and funny to work with so give it a try!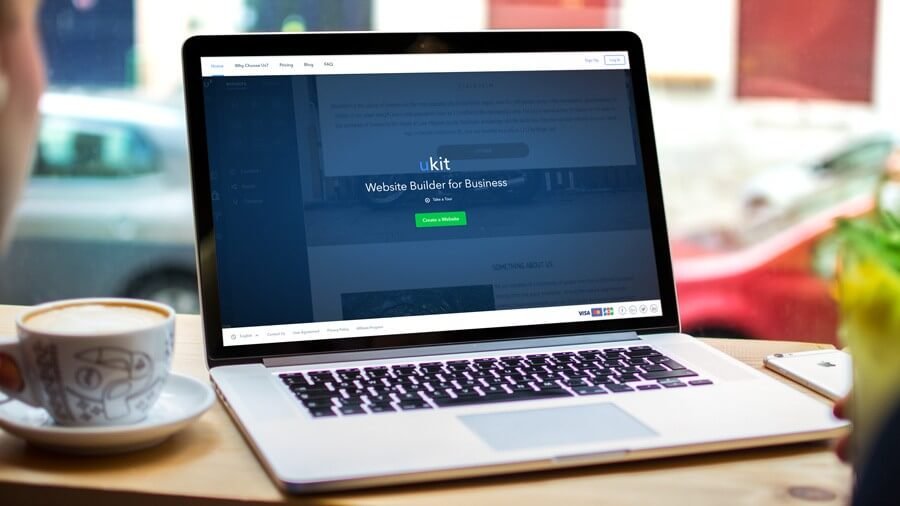 If you are looking for a platform to build a website, uKit is the place to go. Despite its young age – just over a year – it has already proven to be a quality and rapidly developing service, as reviewed by MmThomasBlog.com
uKit is best suited to building business websites, landing pages, and portfolios. Simple drag'n'drop interface, many widgets including online store, contact form, callback request, gallery etc. make it easy to run a website. Connect a custom domain, Google Analytics and use the integrated promotion tools to rank high on search engines and get more customers.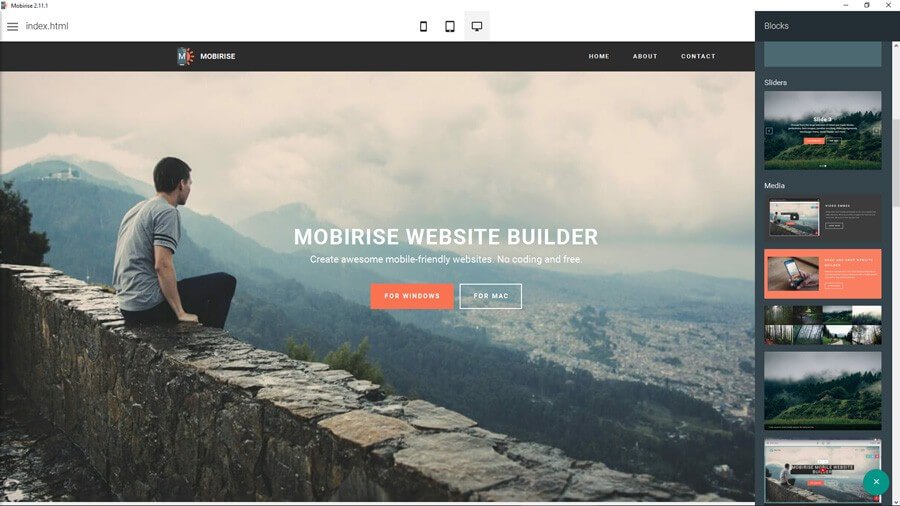 When the creation of a high quality and functional website becomes a priority, Mobirise proves to be the most suitable solution both for the newbies and professional web designers. This website builder offers a variety of features and options, which can help build a mobile-friendly website from scratch.
The tool is absolutely free for non-profit and commercial use and comes with a minimalistic interface, which is easy to understand and use. With the abundance of the latest website blocks, trendy web design techniques, drag-and-drop functions, content editing options, sticky headers, responsive image gallery and other features, this tool will certainly adhere to your web design needs!

If you are a web developer or designer and you are wondering where you can find the best web design resources or website building tools, then you are on the right path, as DealFuel is the best choice for you! It provides you with the ultimate deals for WordPress themes and plugins, webpage tools, online tutorials and ebooks, as well as templates, SEO tutorials and graphic tools. Be the first one to get notified of some great deals and awesome freebies!

On PhotoWhoa, you can find something for every genre of photography. It is an awesome platform with some great products from the best photographers across the globe. From premium video courses, e-books, actions & presets to live trainings and much more, they sell them at discounted prices.So if you are looking to up your photography skills, check them out today.

Thanks to CyberChimps, you can easily customize your website, using a drag and drop interface. Their themes are beautifully designed for phones, tablets, and PCs and fully compatible with WordPress and seamlessly integrated! So, what are you waiting for? Join the CyberChimps Club and receive access to all their 40 WordPress Themes and Plugins – and all new releases too!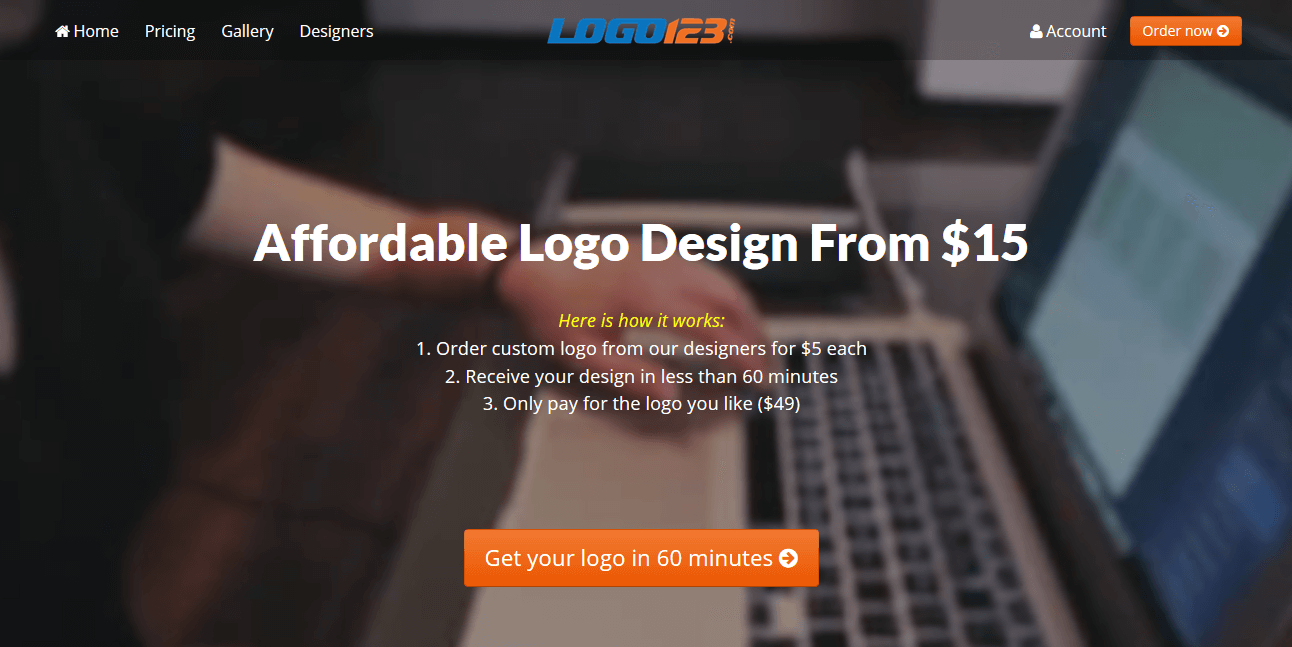 Another affordable logo design store, you should check Logo123.com. You can request a logo for only $5 and you will get your logo variants in less than one hour. Isn't that cool? Even more, you pay only for the logo you like. They average the number of online designers who will answer to your request, but, on average, there are fifty artists ready to get to work. Their clients are pleased by their style and promptitude, so why wouldn't you become one of them?

Starting a contest in order to find the best logo for your business is quite a good idea. Now you can do it at LogoDesignContest for only $29 and you'll get the concepts within hours. Their list of handpicked logo designers has made over 35 000 logos so you'll find it hard not to like the result of your contest. Launch one right now!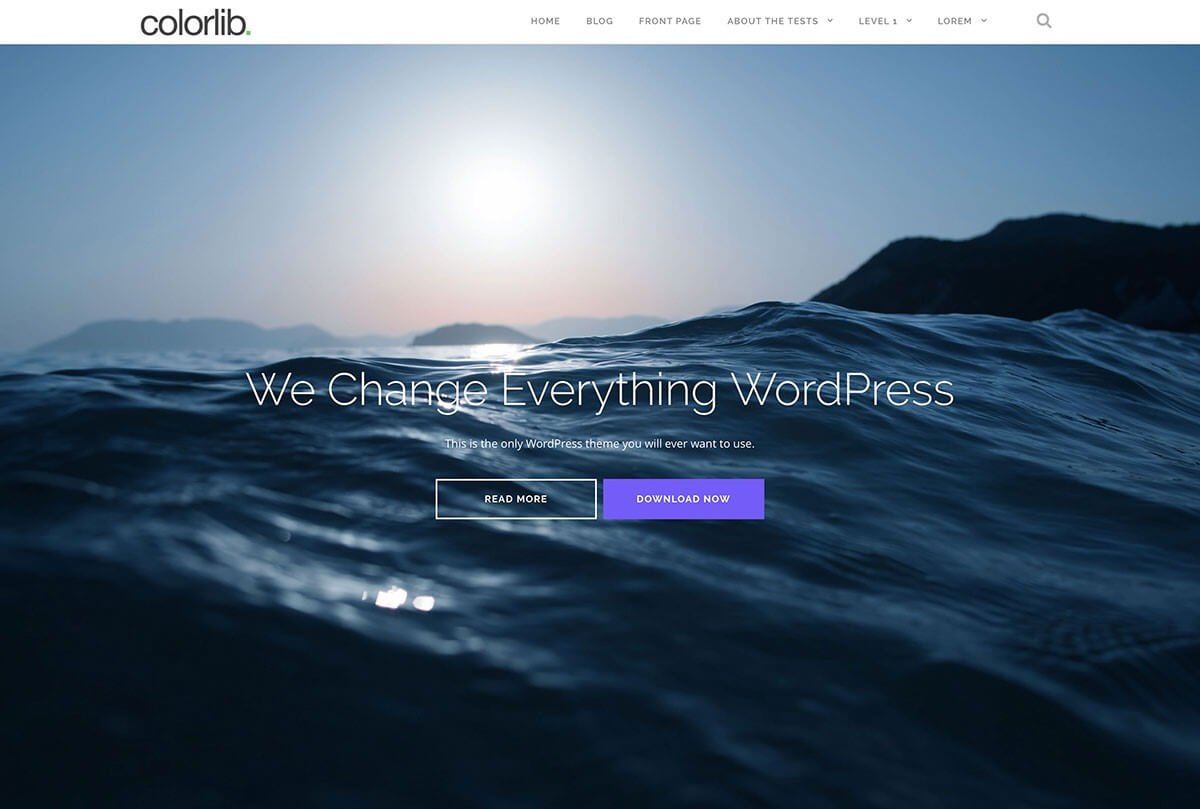 COLORLIB'S creator wanted to invent a resource to help people find the right information about themes, web development and blogging so he created 5 free WordPress themes which turned out to be extremely popular, being downloaded many times after the date of their release. These themes are simple, responsive, clean and fast loading, being available for everyone. It's worth the try!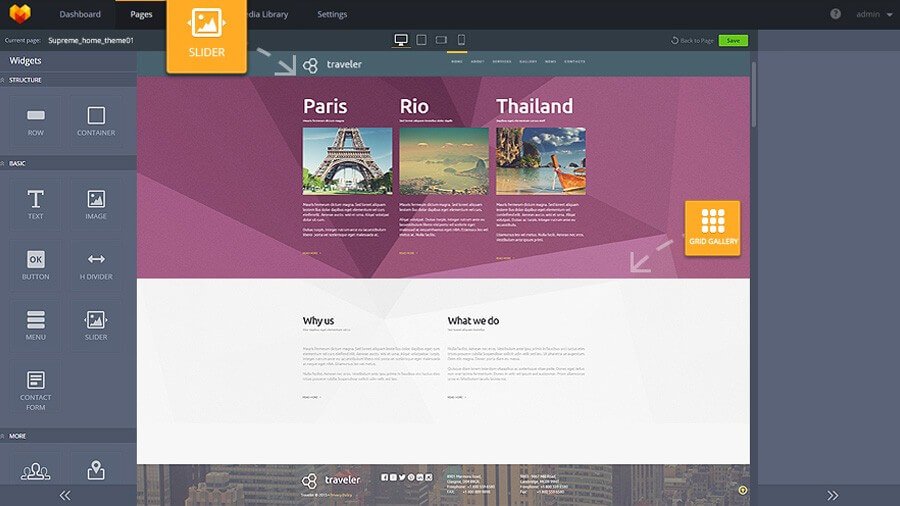 Whether you need to create an ecommerce website, a blog, a portfolio or any other website for personal or business use, MotoCMS will definitely be the right choice! The platform is easy-to-use and understand. With a wide array of features and tools, it allows designing responsive websites from scratch irrespective of web design skills of a user.
What differs MotoCMS form other contemporary website builders is versatile content management options. As soon as you realize that it is high time to update the content of your website or make any important changes, you are welcome to use the integrated admin panel. Another feature that speaks in favor of this website builder is a rich collection of professionally-designed templates you can use to enhance your web design experience and give your website modern look.

Want a simple tool to get insightful opinions and reactions from your target audience? Try Typeform, a beautifully-designed online service for building forms. From questionnaires to 360 degree feedback, Typeform creates an engaging experience for users by applying conversational design. Customers like Adobe, The New York Times, Airbnb, and Facebook are already using the tool to interact with their customers. Join their list today!
If you aren't using these tools you should try immediately and it means that you and your projects are missing some good quality features that are really easy to use or implement.