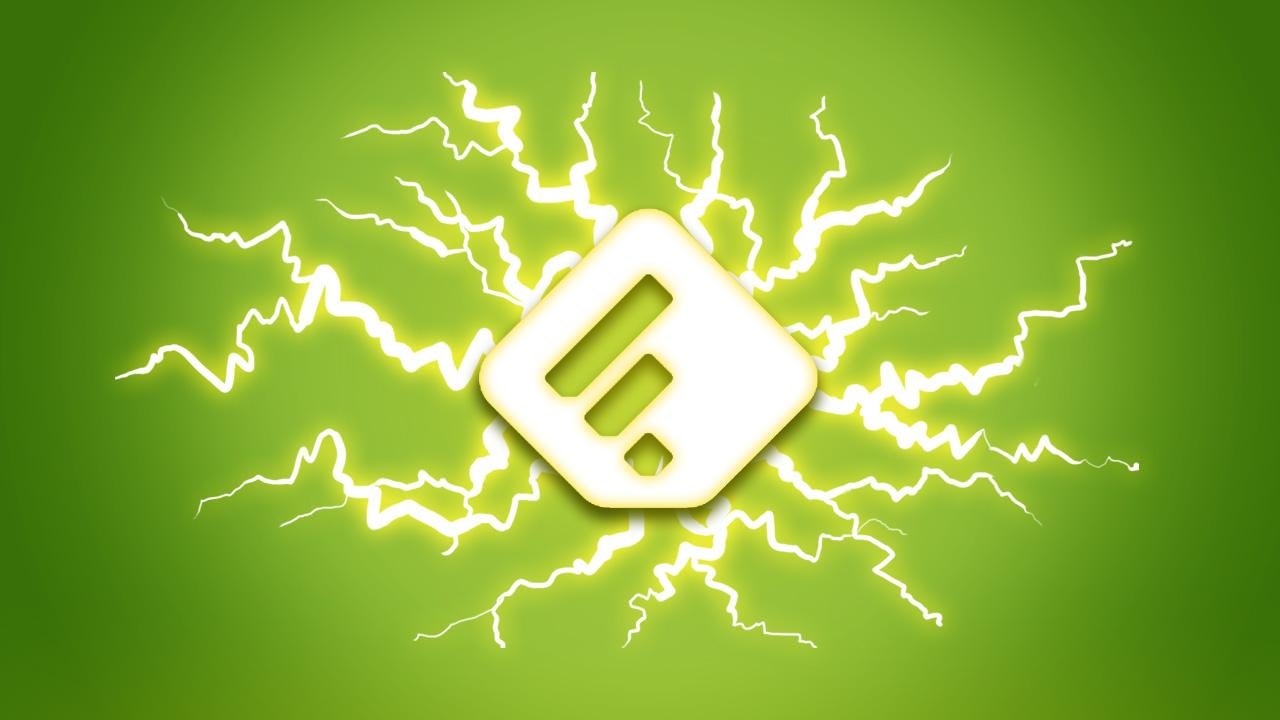 Feedly became rather poop popular quickly, when Google decided it's time to pull the plug on their RSS reader. Since that time, there have been literally hundreds of alternatives entering the market, and frankly there isn't that much features that each of them could offer, to really make a difference.
With that in mind, we can look at three fairly popular alternatives that have managed to gain enough user attention to become their main tools / platforms used for reading the latest feeds. I'm a fan of RSSOwl, which is an Windows – it is available for Max & Linux – application, but it comes with a ton of features and I'm extremely pleased how well it works.
Looking at my feed subscriber stats, I can see that many people still prefer old-school readers like MagpieRSS, and Thunderbird. It's good to see them on the list, as it means that those readers know what they're doing and that is a pleasing sight for sure.
What are some solid web RSS reader alternatives to Feedly? I think it's time to find out.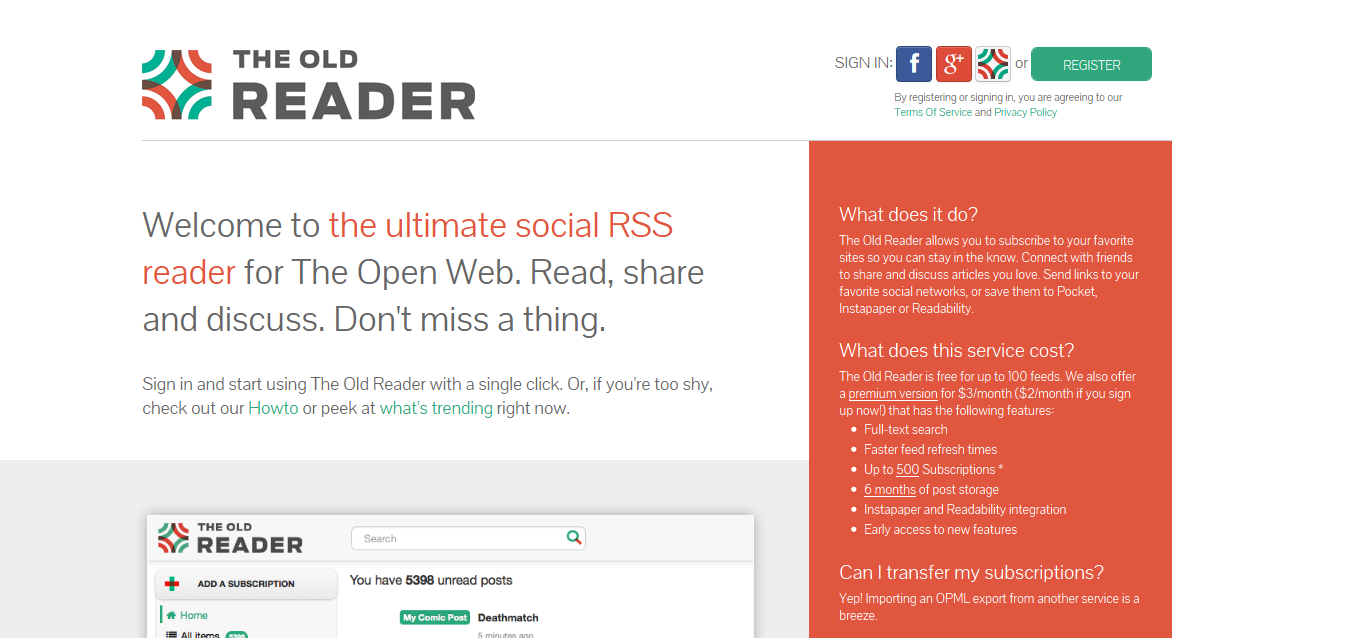 Great design, great transparency. You can have up to a hundred feeds in the account for free, after that it's a mere $3/month to increase the limits to five hundred feeds, quicker update rates and longer storage of posts. It all goes towards paying for the servers anyway, so it's worth supporting them. I like that The Old Reader is honest, and they're not masking any of the links that you want to share with your peers, everything is direct and straightforward.
Also, it's worth noting that you can follow specific authors, and read their feeds, which makes it appealing to those people who only want to read content from specific people, authors and publishers. Yes, they do provide mobile applications for those who need it.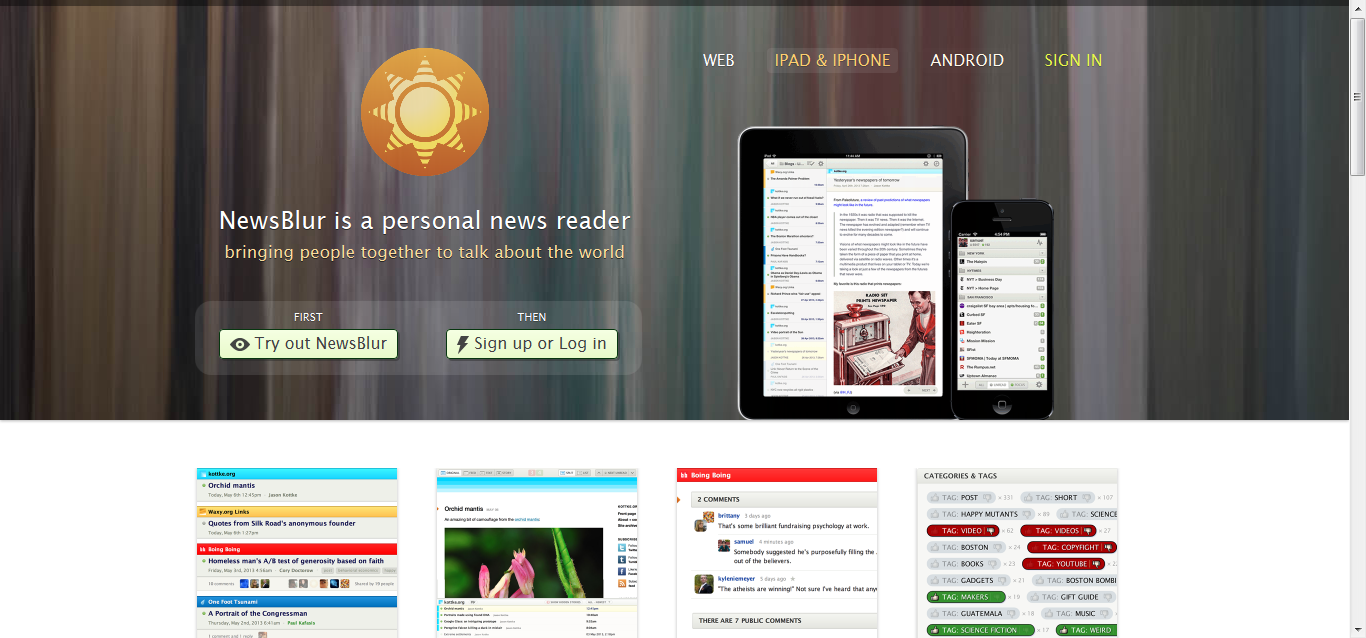 They've also just released an update to their iOS mobile application, you can take a look at this blog post. NewsBlur is a personal news reader that brings people together to talk about the world. A new sound of an old instrument. You can head over to the homepage and try the tool instantly, by pushing 'Try it Now' button.
You'll see a sidebar load on the left hand side, with some pre-populated feeds, to get the feel of the experience, and whether it's a tool you'd like to use more often. I think it's a great alternative to Feedly, or any RSS reader in that sense. It might seem a little harsh at first, but keep in mind that those features do make reading easier and more accessible, NewsBlur provides great filters to tailor only the right news.

Great RSS reader, I'm falling in love with the interface it presents, really user friendly and doesn't take long before you are calling it your new default reader.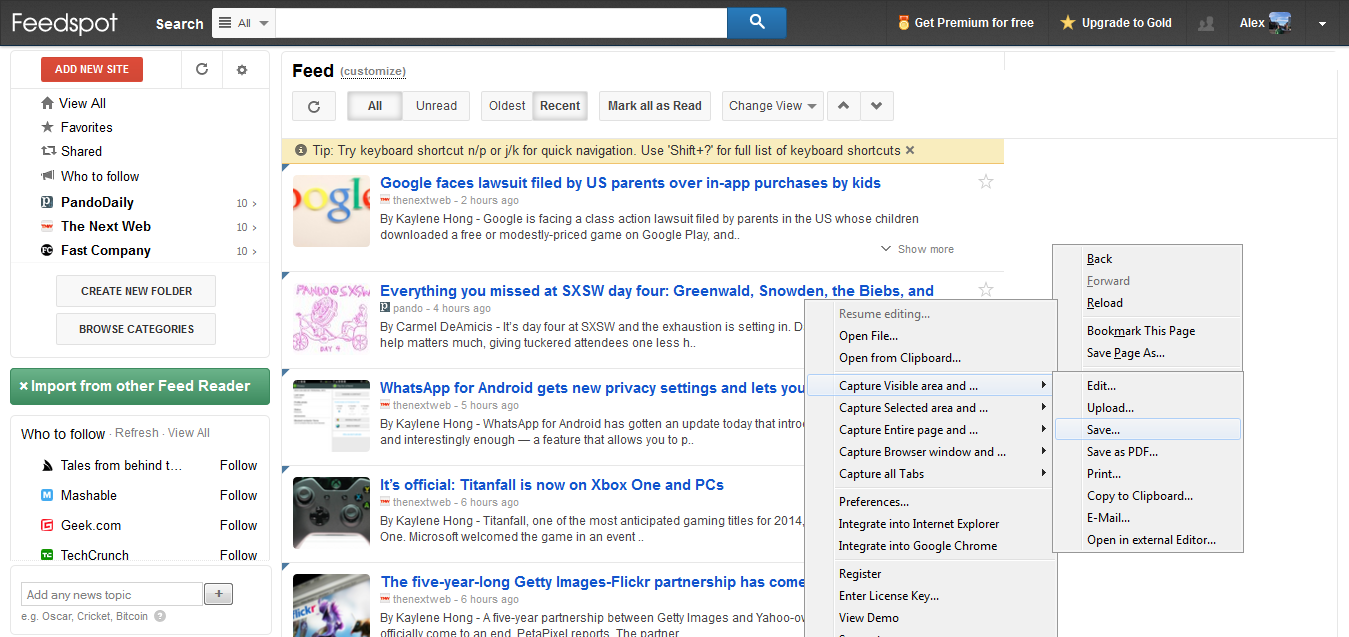 The above snapshot is an example of the interface. It doesn't get any easier than that, and I'll leave it up to you to do the testing. You can signup quickly by using your social media accounts, or just plain old email. Couple of thousands of users on this app, so updates are frequent whenever needed.
Good RSS Reader Alternatives
I don't think it's worth populating this list, these are all well designed and regularly maintained tools used by thousands of users, no need to go niche specific, I think. I hope you were able to find something new to explore, and learn about. I'll appreciate any feedback, and personal suggestions in the comments are most welcome.
Feedly is a very commercial application now, so it's only natural that people are looking for alternatives.
photo by gawkerassets