I think that for a business that's larger than a five member team, and 'occasional' conference call is more than required, it's essential for success and stability of the business.
Just a couple of short years ago, it was impossible to hold live conferences or online meetings – which we may also call webinars in the modern ago – that would help to strengthen the brand and it's workers. I attend webinars when there is something worth learning, and apart from that I'm not a very huge fan as of yet.
I do however support the idea of making conferences and putting together meetings for team members that need to discuss strategies, and the further growth of a company. I've tried to put together some of the best and well-known tools in the industry at the moment, and I do apologize if I missed your favorite one. There is always the comment section where you can submit more ideas.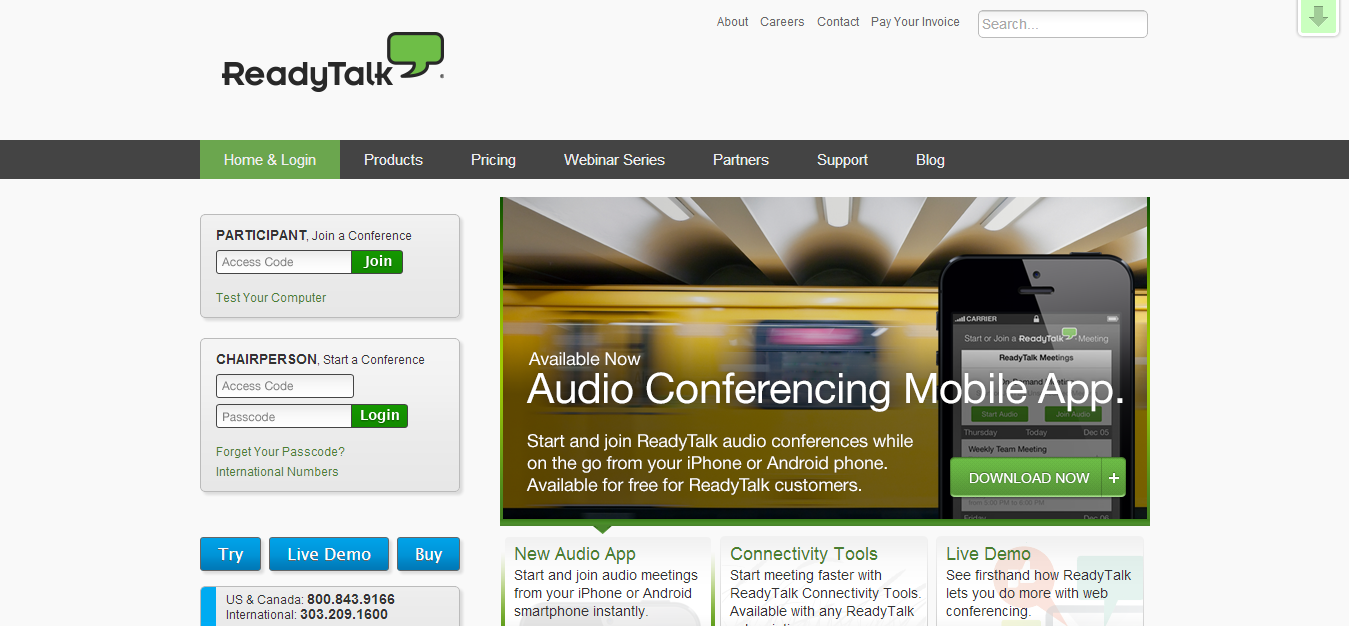 This conferencing platform offers a great amount of products that will help you host conference calls, plan webinars, enable video and mobile conferencing among many other features. ReadyTalk is serious about it's vision, and it wants to make conferencing online as easy as it can possible get, but retain the quality, security and engagement that a conference call should have.
The team behind this platform is really passionate about what they do, and want to give business owners, teachers and mentors a way of hosting and reviewing conferences, online meetings and webinars within one single dashboard.
You can create and share meetings with this Cisco powered conferencing and video sharing platform. It will enable for you to create and present dynamic online meetings and webinars, create and present your clients with direct online learning experiences, as well as to share and discuss experience and ideas across your board of users.
https://www.youtube.com/watch?v=V1E9034K7Cw
You can host meetings, and you can attend meetings that have long ended, but might still have people leaving their comments about it. That enables to have the social aspect, which can further be extended by hosting a quick conference call with someone who's answer or question was of interest to you.
Head over to 'Why WebEx' to find out more.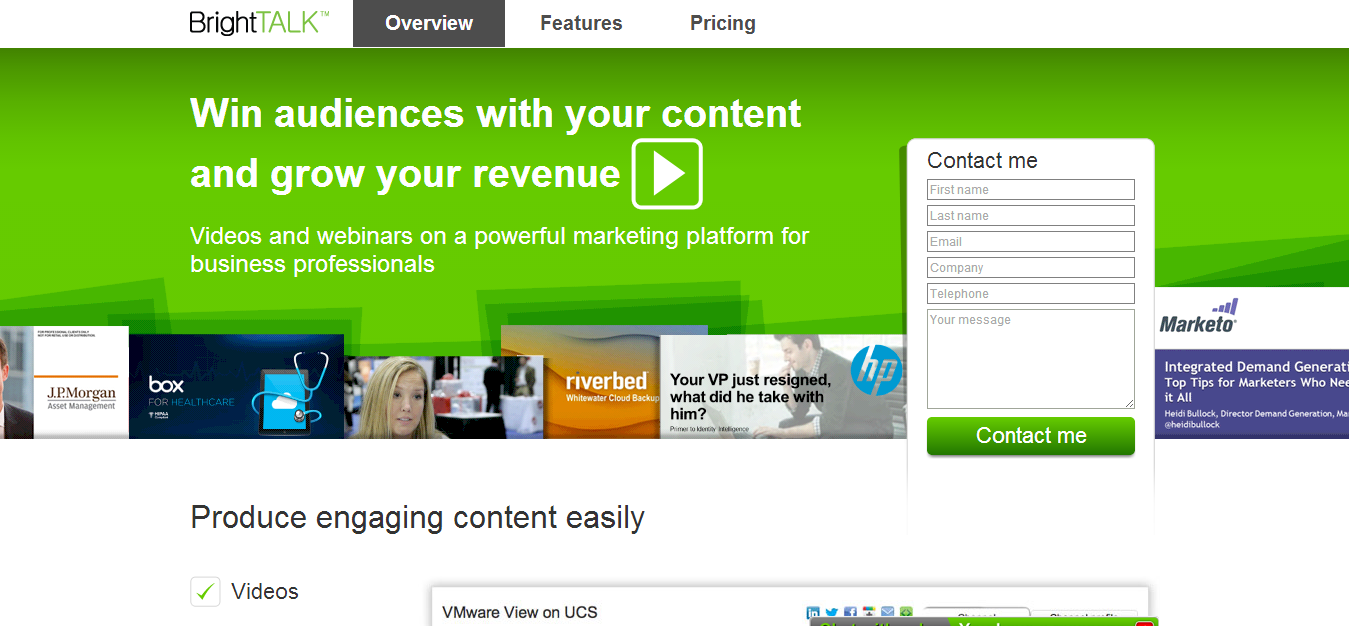 This platform allows you to create, schedule and maintain your webinars in a really feature rich way. You can host a live webinar with the ability of interacting with the users in a never before seen way. You can have Q&A's, polls and downloads happen in real time as you're hosting your webinar. It enables you to create an even deeper connection with your attendees, and also allows to explain the idea in much greater depth.
It also offers a ton of marketing opportunities to help you grow and attract the right customers to your webinars. You're given the ability to expose your content to millions of BrightTalk readers, and also to create paid campaigns for paid promotion.
https://www.youtube.com/watch?v=gx_6t01R1Bc
If you're looking for a platform that enables you to host a meeting with up 25 people, look no further than GoToMeeting. The company also offers a product called GoToWebinar – which enables you to host a webinar with up to a 1,000 people. You get a huge package of tools and features that come along once you signup, for example:
chat
drawing tools
instant change of presenters
supports multiple monitors
It's also very optimized for mobile devices like the iPhone, and Android powered devices. After the webinar is over you can create surveys and polls, create follow-up emails or simply archive the webinar for later viewing.
Webinar Tools for Hosting Online Meetings, Conferences and Webinars
I think these tools help to cover the majority of requirements that the average user might need, and it enables big companies to have a platform to depend on when it comes to mentoring, teaching and educating it's employees from wherever.
There is always something that one platform offers, but the other doesn't. This is why I think I had to include some variety, instead of having to focus only on one webinar platform at a time. I hope this list will help you find your new home for when it comes to hosting online conferences and live webinars.
[ photo:
maveric2003
]