I've never been very big on games, and although I loved to spend my afternoons playing Mario when I just a kid, it wasn't really a problem solving game, nor was World of Warcraft – on which I spent a fair amount of time. I guess World of Warcraft taught me how to be a team player, more or less. I'll give it that.
I spoke to a representative from escape team events, a company that offers team building in Coventry, and they said, "Team building activities are important at all stages of life, but for kids, the benefits can carry them through childhood and adulthood. There are a lot of interactive problem solving games that have been proven to help both adults and children to communicate better. These games also help develop other important life skills such as problem solving, listening, creative thinking, etc."
That's how I look at it. What about you? Why do you want to play these games?
Problem solving games are certainly fun, and I do believe that they teach us many critical thinking skills, which later in life might come in very handy. I also think that everyone should use their maximum potential when playing these games, as not to depend on cheats or giving up. We've got to take it in our own hands, and celebrate every little victory.

The first website on our list offers a ton of interactive games for kids to play with, and of course think about. Something as simple as the hourglass game can help kids realize their own problem solving potential, and make them want to play more games, as it really is fun to play with. Each of these games come with tiny explanation tutorials, and this website is also featuring hundreds of other games, mostly math related.

Includes various types of sections for kids aged 3, all the way up to 14. Offers plenty of categories to choose from, and again – a lot of mathematical games to really boost the mental shape of your children. I think it's much better to give them these games to play with, than something as silly as FarmVille on Facebook, which isn't really going to help your kid with anything, I think we can agree on that…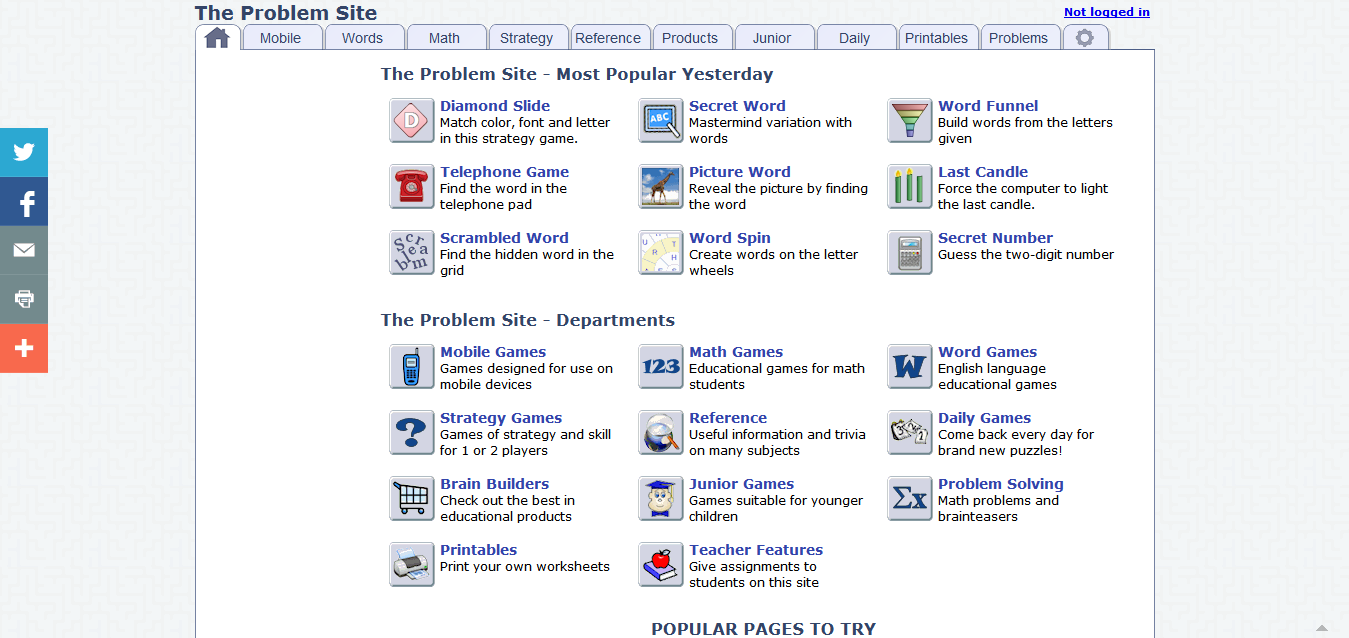 In the even of trying out this website, I actually got carried away by one of the guessing games, so I 'guess' it's a good thing. I definitely recommend this website to any adult, or a child. It offers games that can be played on your mobile device, and there is truly a wide variety of styles to choose from. Every game comes explain in very detailed, yet easy to understand manner and if any questions do arise, you can just get in touch with support.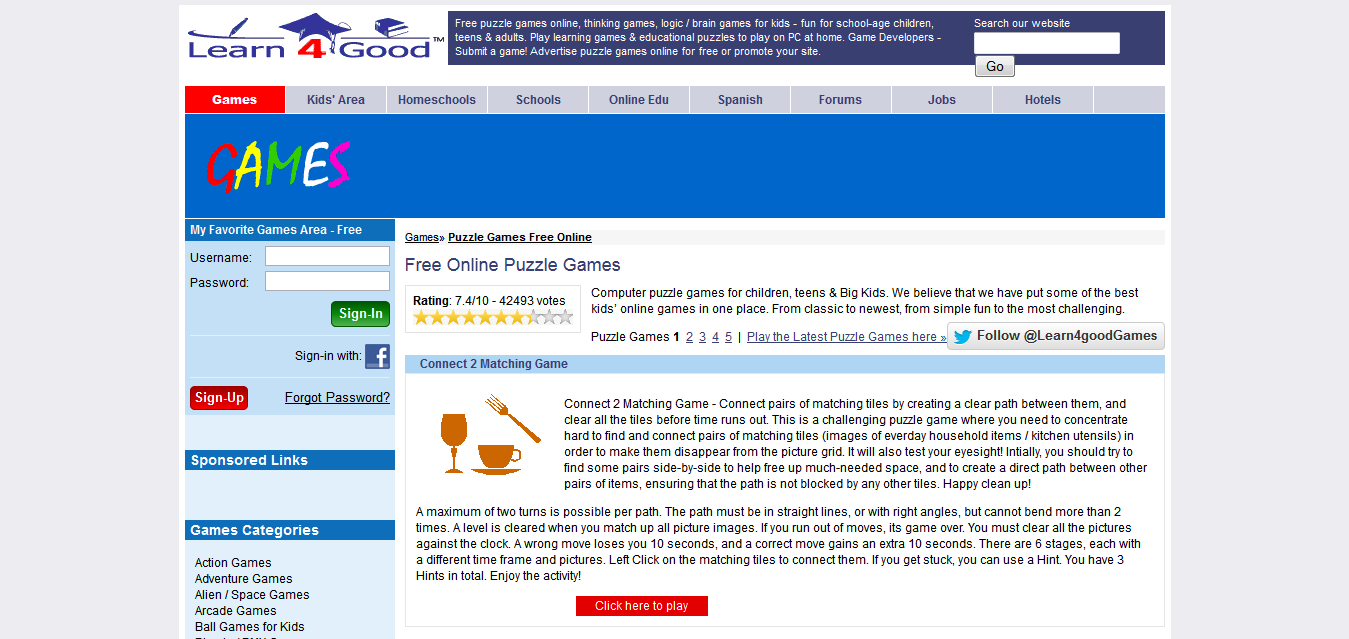 Multiple pages of puzzle games that are for sure going to get you frustrated, but also mentally sharp at the same time. I think the fact itself, that a game can frustrate you is a positive sign, and it means that you're learning something as you go. This one is for both younger kids, and adults who think they've got it all figured out. I tried one of the number shuffling games, and it's harder than it looks!

The last website for interactive problem solving games on our list is meant for both older teenagers, and younger kids. Most of these games seem to have premium purchase models, and they're also windows installations, so it means that you're going to have to download them before you get to play them, but that is also why I decided to throw them in the list, as I think it's not always we're able to connect to the web, and when gone on a trip with the whole family, it might be a good idea to have some of these games with you, to give the kids something to remember about / play with while they're tired from doing other stuff.
The Best Interactive Problem Solving Games
It's not a very huge list, but there isn't really that much more of these available. If anything, most of other websites that offer these problem solving games, are just copying what others have done already. I guess it was worth mentioning that these are online games, and those that come in offline packages have much more variety..
I hope you were able to find something new to play with, just remember not to get carried away! :)