Building your own company is both an exciting and terrifying milestone in your life. You'll face many challenges, and you'll also realize that creating a business from the ground up will take a lot of time and effort. 
Marketing is one of the main challenges that you would face at the start of your business. Aside from budget constraints, you'll also have limited resources that can hinder you from advertising your brand to a wider audience. However, there are effective marketing strategies that you can use to promote your products and services without spending a fortune. One of these strategies is video marketing.
Creating videos is a great marketing strategy you can do to promote your business to a wider audience. Here are some video marketing ideas that are perfect for your small business. 
Create A Demo Video  
If you want to promote your brand, the first thing you can do is create a demo video of your products and services. Most customers would appreciate seeing what they're getting before making a purchase, and a video will show just what your products are all about.  
When creating a demo video, make sure to keep your output concise and informative. You should include the features of the product you're selling, its main functions, and how it's used. This way, your customers will have a better understanding of your items.
Although product demonstration videos are useful marketing tools to promote your business, you should keep in mind that merely making one won't automatically guarantee success. You need to get creative when producing your videos to appeal to a large audience. With that said, try to incorporate various visual elements such as animations or graphics into your video. 
If you're new to video production, you can click here to check a free video maker tool. These are beginner-friendly video editing applications that'll allow you to produce quality content through an easier process.
Brand Video 
As a small business owner, your company branding will play a crucial role in your success. It's tough to differentiate your business from others, especially when you're still new. However, you can start building your identity by creating a brand video. 
A brand video will feature your vision for your business, company culture, and product quality. This will help establish awareness around your business so you can attract your target market and remain relevant in the industry.  
You can include your background and motivation to build your company and your aspirations for your business. Once you finish your brand video, publish it across all your platforms. You can maximize the use of social media and post your videos on all your accounts. You can also encourage users to share and interact with your posts to grow your customer base further.  
Product Review Video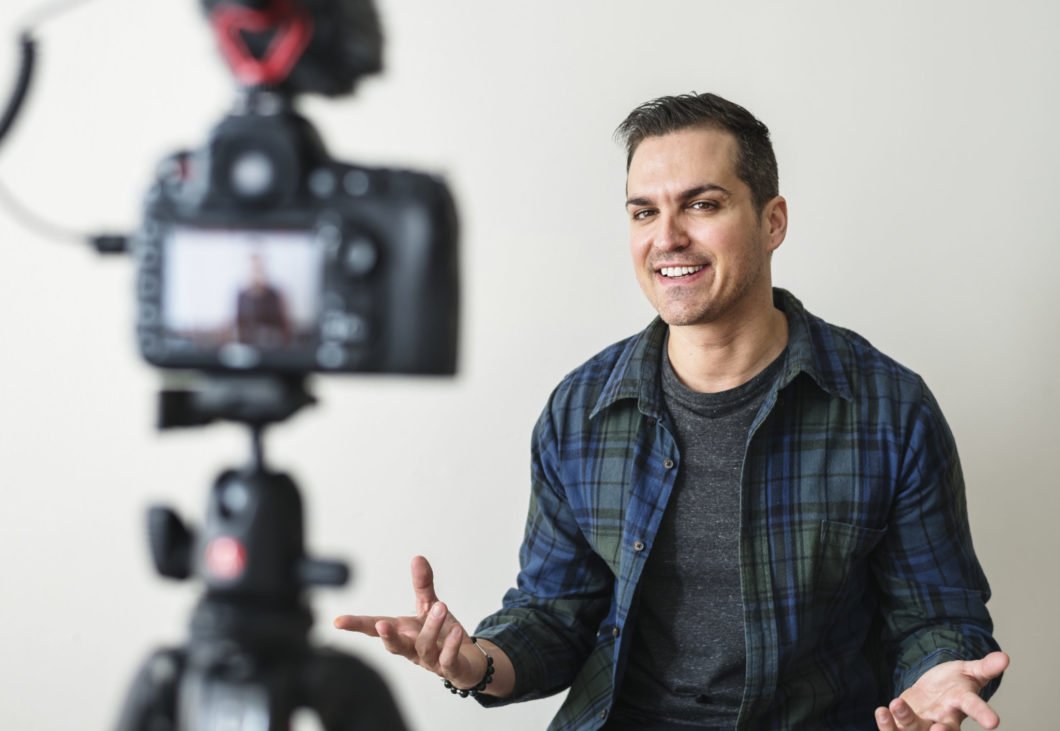 You can also create a product review video that involves real people giving feedback about your items and promote your small business. A product video is a great way to connect with your consumers since it will show them how your products have been useful to others in daily life.
Making this kind of video will provide your target audience some insights about your products. If you have long-time patrons, ask them if they're willing to participate in your video. Ensure that the content you'll produce is authentic and timely. Give time for your participants to prepare, and give them tips on how to deliver their testimonies.  
If you're selling multiple items, you don't need to create a product review for each one. It's best to focus on a few things since too much content can overwhelm your target market. Pick one item that your business is known for and another product you want more people to learn more about. 
Event Coverage Video  
Most businesses celebrate milestones like company anniversaries or product launching. You can take advantage of these events and document them to keep your customers updated about your business. You can create a video about an upcoming celebration you'll have and use it as an opportunity to advertise your brand. 
You can also collaborate with your customers when making event coverage videos to hype up the business further. For example, if your product will be featured in a special event such as a birthday party or wedding, ask your customer if you can feature them on your own platform. Showing videos of real people using your items during celebrations can entice more customers to try your products. 
Covering events will also give you more dynamic shots that are more appealing to the public. It'll allow you to take good videos that you can use to promote your brand. If you want to keep consumers interested in your business, you must not just deliver top-notch quality videos but produce diverse videos that'll capture their interests as well.  
User-Generated Content  
Creating content that your customers generate is also a good advertising strategy you can take advantage of. You can get better engagements if you ask your target market to participate or contribute to your videos.  
For instance, you can conduct a contest to promote a new product you're offering. Ask your patrons to create a short video of them using your items or a brief product review. You can then compile it into one video and upload it on your online channels to show the public that your brand is trusted by many.  
User-generated content will keep people interested in your business and will also gain you more clients. When planning this type of video advertisement, make sure to lay down all the necessary details before proceeding. 
Be sure to create a guideline that participants can easily follow, and ask for their consent before using their videos for your final output. This way, you can avoid any disputes with users who'll claim that you used their videos without permission. 
Also, it would be best if you offer an attractive benefit to whoever will participate, such as discount vouchers or freebies. This way, you can attract more people to join the video contest or activity.
Final Thoughts  
If you want to promote your small business on various platforms and grow a bigger audience, use video advertisements. Although there's no harm in using traditional marketing tools, incorporating videos is a better marketing strategy to gain more customers.  
Creative videos have a better chance of catching a potential client's attention than a simple photo or text caption. Most businesses also promote on various platforms, so you need to set yourself apart from your competitors. Using videos to capture your audience is a great way to stay ahead of the game and grow your business.  
Also Read: Top 10 Best Video Marketing Ideas for Small Business Development