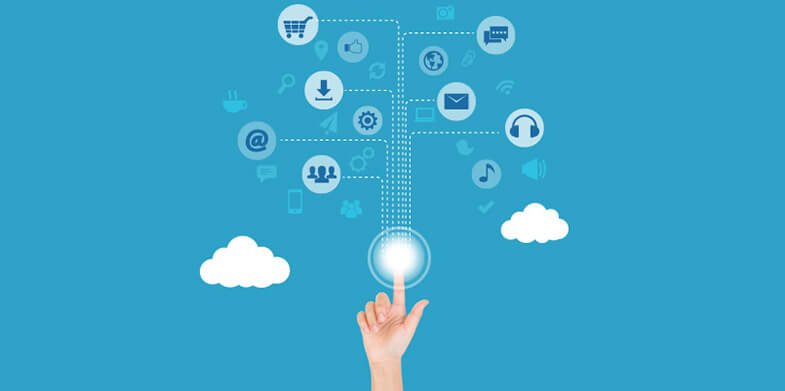 Technology is changing at an alarming rate these days. One of the things that web developers and web designers are expected to do in order to work better is to keep up with all the changes as and when they occur. This is important in order to design projects that are relevant and acceptable in the changing times.
For a web developer, knowing what to do with the already established technology is not enough; you need to look beyond the solutions that are there today so as to get ready for the solutions that will come in the future.
This is a great challenge for many because they are expected to stay up to date with all the latest happenings, and this could mean implementing something on an instant's notice.


This should not be a cause for worry though because there are tools available, which can help you keep up with the new and upcoming technological innovations:

Most of the innovations that have been seen recently have occurred in the consumer space, for instance mobile innovations like tablets, smart phones, gaming, cars that are connected among many others. This only means that consumer technologies are advancing at an alarming rate and for one to know exactly what is happening; you have to be on the lookout for the latest events in this area. Everything that is happening these days such as the personal cloud storage starts in the consumer space, then proceeds to enterprise and other areas. This is therefore a good start to know what is really happening in technology and what can be expected in the near future.

This is a website that is currently considered as the best source for everything that happens in consumer technology. It also has incredibly informative articles on enterprise development. The website produces a considerable amount of information and news, that can keep you up to date with what is happening as far as technology is concerned. Go through the headlines on the website and you will have the latest information on developments and innovations that are yet to come. For even more insight, check out the articles that talk about the winners and losers in innovation for the year.

This is the most genuine form of social networking. However, it is exceptional as it only happens without computers, like it used to way before technology began to advance. It entails people coming together to discuss matters of interests face to face. It may not work for many people, because a lot of people find use of internet much easier and faster but it is a good option if you want to understand the latest innovations and what is expected as the technology advances. By taking time to have face to face interaction, it becomes easier to be clear about what steps can be taken to ensure that technological innovations meet all the needs of those seeking them out.

There is so much that can be captured under this umbrella, particularly when it comes to innovation. This includes the podcasts, forums and also the blogs. There is a lot in web media that can quickly update you about what is happening in the technology world and what is expected in the near future. Searching through Google and other search engines can yield great results that could be very resourceful. Use Google's side bar for instance to use its other search tools, which can help you limit your search results to a certain time period, then you will know what is happening in the most recent times and not something that happened so many years ago. After your search, read the blogs, podcasts and forums about the topics you will find as a result and you will be better informed.

This includes books and magazines. They are great sources of information about any topic you would choose to learn about. However, ensure that you are reading a book or magazine that has the correct version of the technology that you are interested in. The problem with the print media is that books and magazine are often released about 3 months behind the release of a technological innovation, therefore they get out of date easily. It is good to inform yourself using the print media though but if you are looking for a more accurate update, you might have to look elsewhere. This is not a tool for people who what to be the first to learn about an innovation that is about to be implemented.

There are different types of trainings that you can attend in order to learn about the latest technological innovations and what is expected in the technological world. Some are on-site -trainings, others are online tutorials, web-based trainings and also web casts. Some professionals take people through training, either online or in-house in order to make them understand what is happening in the technology world and some of the innovations that are almost coming up. This can be costly though, but there are web casts available online, which are usually free.

This includes Twitter, Facebook and other popular social sites all over the internet. This is in fact one of the best ways to stay on top of things as far as technological advancements are concerned. Gurus and the companies are tweeting and some of them tweet links to their blog posts or other people's blog posts which they have found attention-grabbing. If you want to stay informed at all times, you will follow interesting people in these social sites, and they will be pleased that you are following them.
Staying up to date with the latest technological innovations is important particularly for web developers and web designers. This is the only way they will design and develop apps and websites that are useful to their target group. With so many tools to keep you updated at all times, you do not want to miss out on what might be happening with the technology.