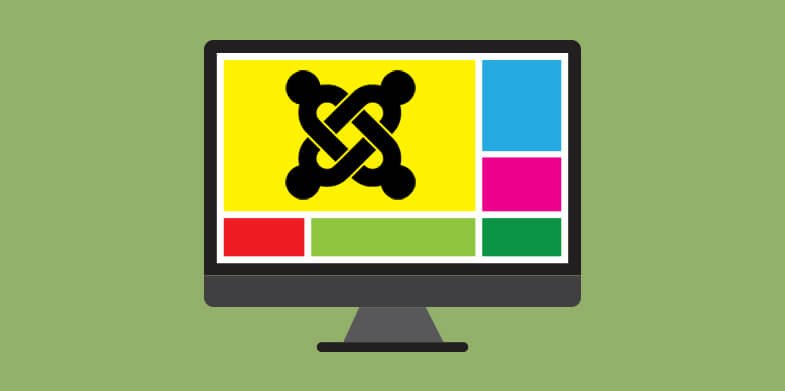 Today, a website has become important for every business owner. A website is useful for modern businesses, corporate companies, large organizations, retailers, merchants and small business owners. There are several options available in the market for developing and hosing a website. But, these days, several business owners turn to content management systems for their website building solutions. It is because modern content management systems are packed with numerous built-in features which allow developing and managing a website with ease. There are several content management systems in the market like WordPress, Ghost, Drupal and Joomla.
Joomla is one of the most popular content management systems in the market. It has been widely adopted by several large organizations, small enterprises and modern businesses for website building solutions. Besides, there are several independent Joomla developers who develop and manage websites for big client projects. One of the advantages of using Joomla is its open-source nature as well as the availability of resources in the form of templates, extensions and components. It is quite evident that the importance of templates in the development of CMS-powered websites is huge. There are several free and premium Joomla templates available for developing a range of E-commerce, corporate, travel or portfolio websites. These templates are developed using template frameworks.
There are several powerful Joomla template frameworks available for Joomla developers which allow developing website templates as per specific requirements. It provides flexibility for Joomla developers who are working on website development projects. A template framework enables developers to control the appearance as well as the functionality of a website. So, let us check out some modern template framework solutions for Joomla CMS.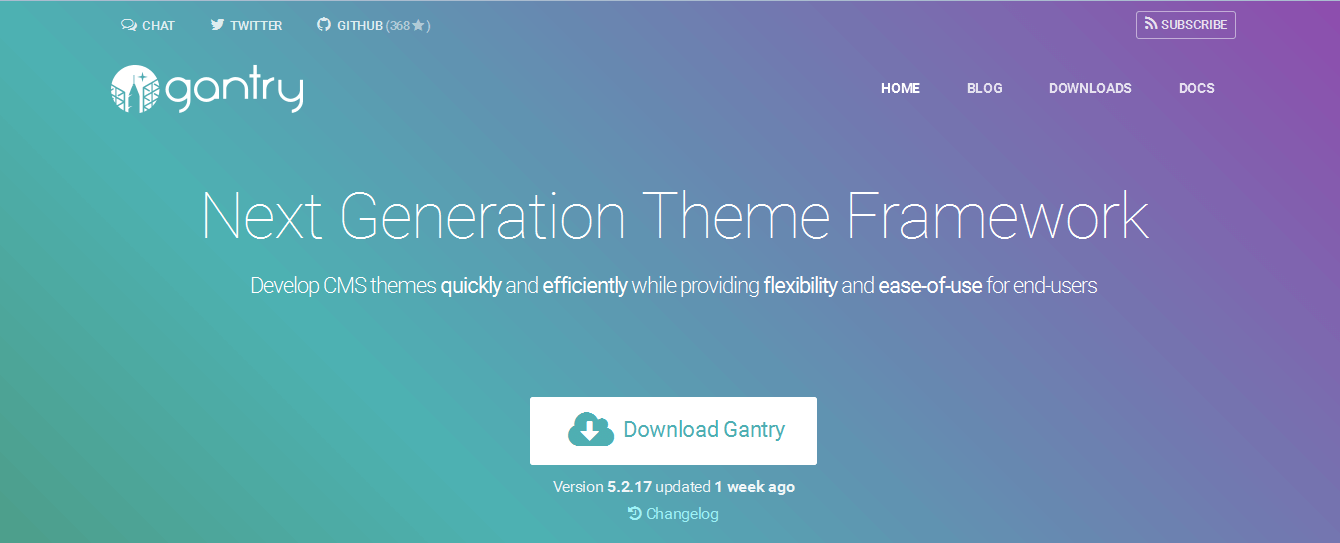 Gantry is an advanced theme development framework which allows building quality themes for content management systems like Joomla and WordPress. The framework provides solutions for configuring module, particle and theme settings. It has a robust administrative interface and offers color, font, file and icon pickers. Besides, Gantry framework offers several modern features, such as responsive layout system and integrated support for SCSS, LESS and CSS. Gantry framework is a product of RocketTheme, which is a provider of Joomla-related products.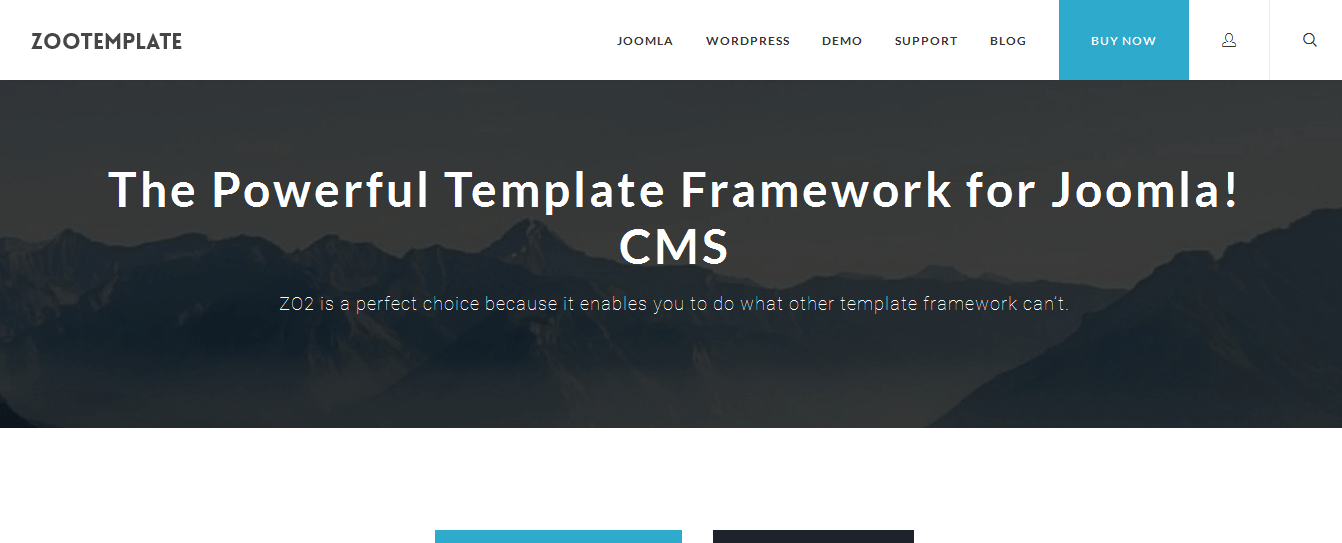 ZO2 is a robust template framework for Joomla CMS. It has a drag-and-drop layout builder and comes with Bootstrap integration. ZO2 also has a powerful admin panel which allows customizing template elements through profile manager, Mega Menu manager and more. Moreover, it provides features, such as built-in LESS CSS compilation, HTML5 & CSS3 animations, responsive layout, search engine optimized design and Google Fonts.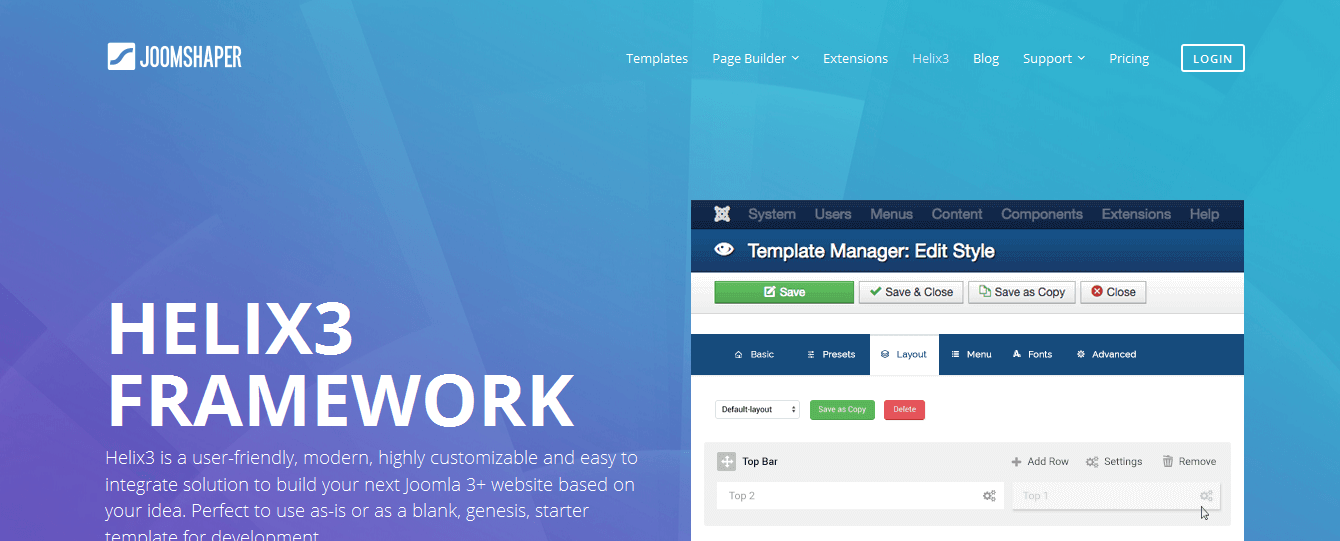 Helix3 is one of the most popular Joomla template frameworks in the market. It is a free framework made available by JoomShaper. Helix3 provides several template management controls through its drag-and-drop layout builder, color picker, menu manager and more. The template is packed with numerous modern features, including custom CSS, 6 built-in post formats, 600+ Google Fonts, CSS & JavaScript compression, built-in social icons and mobile-responsive design.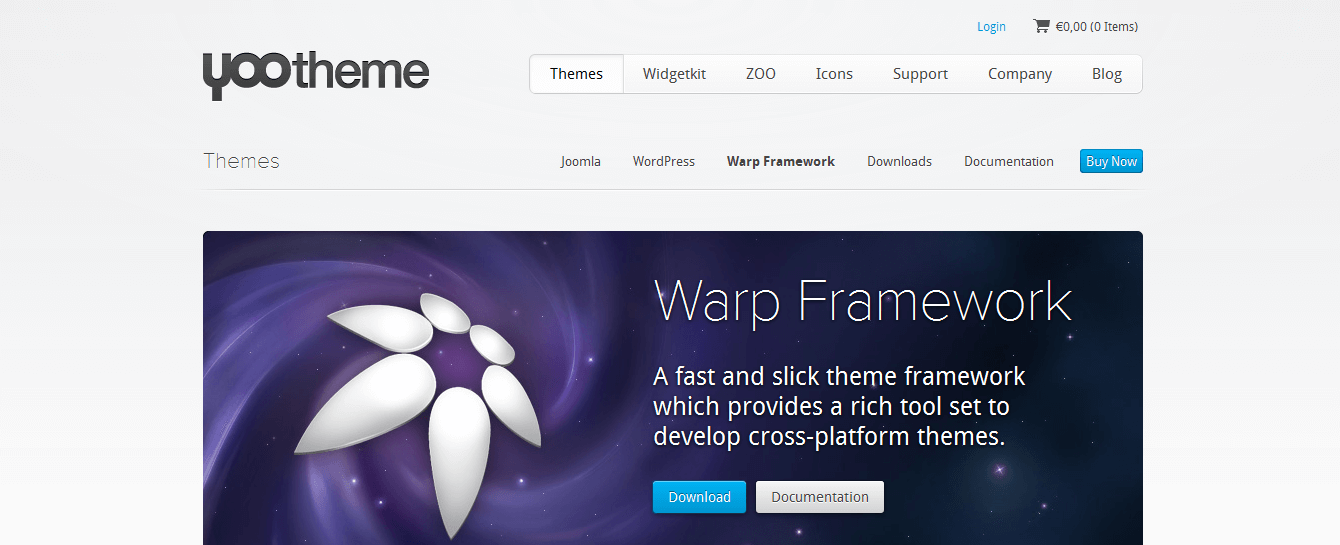 Warp Framework is a modern theme development framework from Yootheme. Yootheme is a provider of Joomla templates, WordPress themes, stock icons and other such resources. Warp Framework allows building cross-platform custom themes for designing modern websites. It supports several systems like Joomla and WordPress and offers theme portability between supported systems. Warp Framework offers numerous great features, such as an intuitive user interface, Ajax search functionality, file compression, sidebar and module layouts, responsive design and more.

Vertex is another powerful template framework for developing templates for Joomla-powered websites. The framework provides customization and configuration settings through its easy-to-use admin interface. Vertex-powered templates come with a range of features, including responsive design, Google fonts, color pickers, file compression, S5 Flex Menu, mobile navigation and parallax scrolling. It also provides developers with the JavaScript tool set and supports multiple browsers. Vertex framework is a product of Shape5, which offers several free and premium WordPress themes and Joomla templates.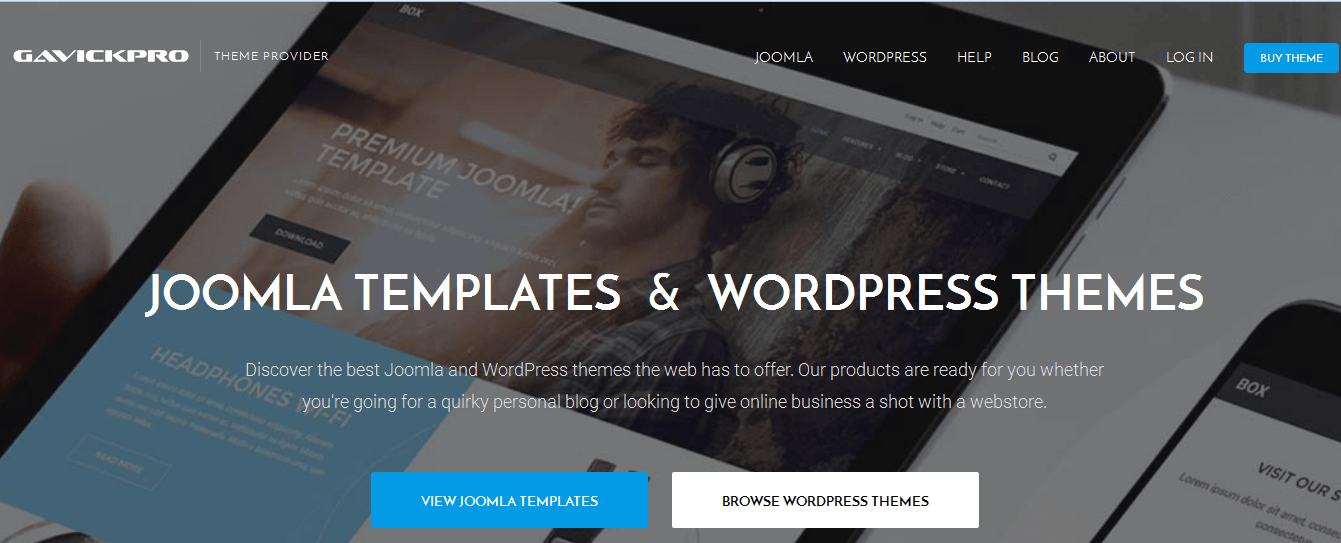 GavickPro is a provider of a range of resources for Joomla and WordPress content management systems, such as themes, plugins and modules. It uses Gavern framework for developing themes for WordPress, Ghost and Joomla. Gavern framework provides effective template solutions for developing Joomla-powered websites with modern features like parallax scrolling, responsive design layouts, slideshows, animation effects and image galleries. One can build a variety of advanced websites, such as portfolio, blog, E-commerce and corporate websites.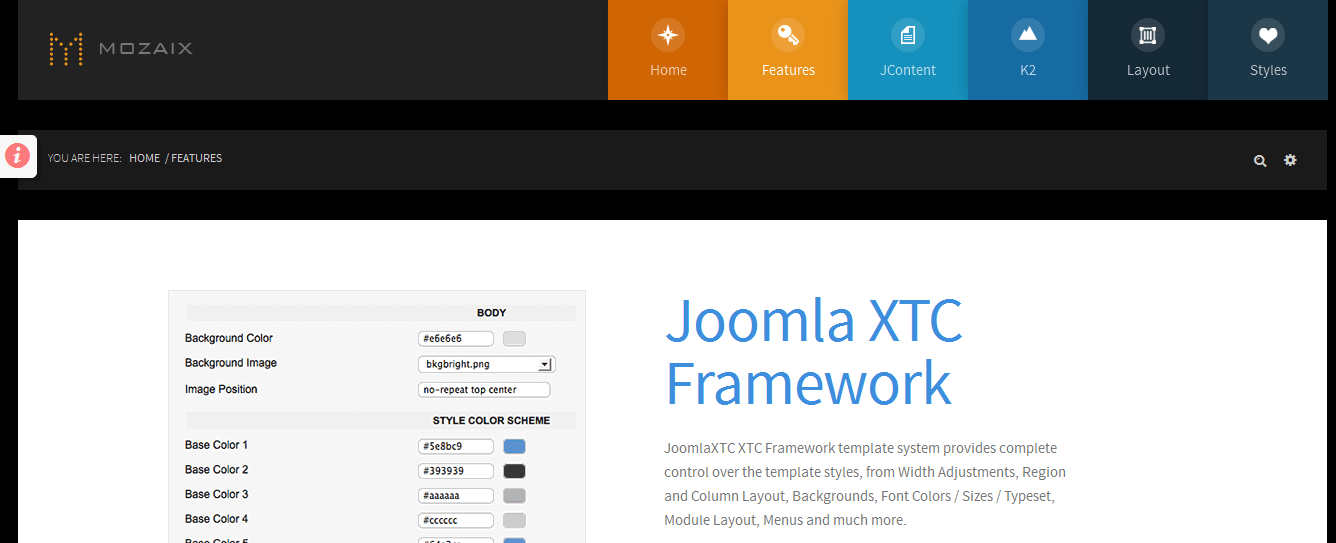 Joomla XTC Framework is a robust template solution for Joomla-powered websites. It uses the standard Joomla programming interface and has a modern admin panel which allows controlling template configuration with ease. Besides, it provides Joomla developers with advanced tools for building templates as well as customizing template elements and styles. Joomla XTC Framework offers features, such as multiple template layout and menu styles, template style management, customizable CSS, grid system, support for JavaScript calls and more.

Zen Grid Framework is a widely used Joomla template framework for developing modern websites for companies and clients. The framework allows building and managing feature-rich websites with faster load times. Its admin panel allows Joomla developers to have control over the template elements and apply custom settings as per requirements. The framework offers several advanced features, including multiple menu management, responsive layouts, social media integration, CSS settings and theme customization.
Conclusion:
Most of these template frameworks support multiple content management systems like WordPress, Joomla and Ghost. So, they can be used by WordPress developers as well as Joomla developers. If you want to share any feedback or suggestions, then kindly write your thoughts in the comments section below. Thanks.