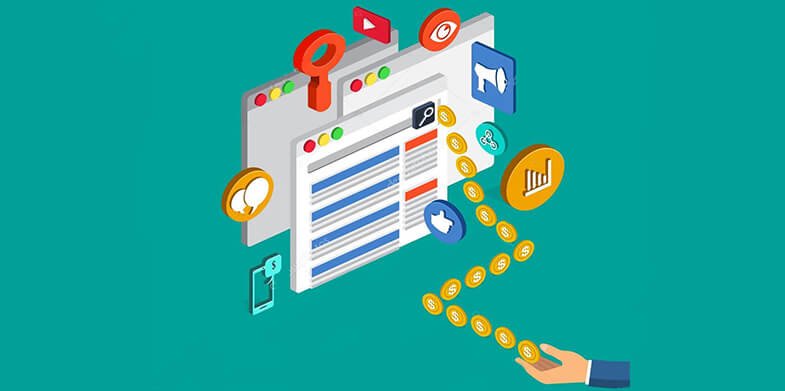 Making money online has been already established as a viable method to live life no matter wherever you are. With marketplaces like Upwork & Freelancer, more and more individuals are getting interested in making money online. Apart from marketplaces, there are lots of other resources available these days for those who are interested to make money digitally.
In this article, we will talk about 8 of the best skills that you can learn in 2017 to earn money online. Let's get started.
1. Affiliate Marketing
Affiliate marketing is the art of redirecting people to an ecommerce website from your own website, which allows you get a commission when they purchase something. Big ecommerce companies such as Amazon, Alibaba & Ebay all have their own affiliate program. Simply join one and start driving traffic using your affiliate link.
The best part about affiliate marketing is that anybody with basic skills can start trying affiliate marketing promoting links on Facebook groups if they don't have a website. However, make sure that you are not spamming different places as an affiliate marketer as it will shorten your career lifespan. No one likes a spammer.
2. SEO
Every company on the Earth wants to rank on the first page of Google for certain keywords. If you can make them rank on the first page, they will happily pay you a decent amount of money. Can you do that? That's what SEO stands for. Search Engine Optimization has been here for a long time and it is not going anywhere anytime soon.
More and more companies are becoming aware about using SEO to boost their businessand this is a good time to join this industry.
3. Writing
If you are a good writer, the internet is waiting for your skills & you could be hired immediately. As a writer, you can go to websites like Iwriter.com to get immediate jobs. Alternatively, you can also search for projects on places like Upwork or Freelancer, where you can bid on the job offers that you like.
Before you go ahead and join different marketplaces, make sure that you understand web based writing as it is very different than what we understand as 'writing'. When you are writing for digital platforms, you will have to keep in mind things like SEO, optimization, keywords & etc. Study a bit before you apply which will enhance your chances of getting the job.
4. Web Development
If you do not have a website in the year 2017, you are already way behind than your competitors in terms of digital presence. A website is not a luxury anymore, but a basic requirement for any business be it a traditional business or an individualistic one. Whether you are running a bakery or a gym, you must have a website to reach more people and that's why web development has become a lucrative skill to learn.
If you are a web developer, you can earn in a wide variety of ways. You can look for jobs in your local area, you can obviously look for jobs in online marketplaces but you can also try to establish your own company. This has been a path of success for many in the last couple of years. If you are skilled, there will be people who are looking for your expertise. Your task would be to reach them successfully.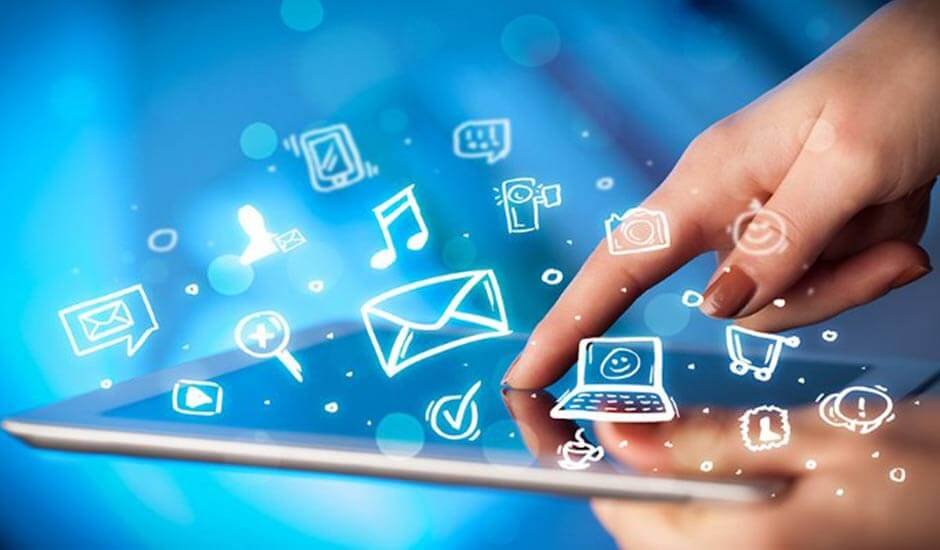 5. CPA Marketing
CPA stands for cost per action and it has been an interesting method for people to make money online. The idea is very simple, in which you get your earnings based on what you make people do. It can be getting an email or a phone number, it can be getting their address and etc. Giant brands are always looking for more data and CPA is one way to get data at a cheaper price.
There are different marketplaces where you can go and ask for jobs. The most popular ones would be CPALead & Maxbounty.
When you are looking for CPA tasks to complete, make sure that you are being careful about choosing the marketplace as this is an industry filled with scammers.
6. Design
Design is not a new profession but it is certainly here to stay. More and more designers are getting into the ecosystem every day and their demands are also increasing. Building websites are no longer just for companies, but rather individuals are also now becoming more keen in selling their services individually. This has opened up a wide window of opportunity for designers.
If you are a good designer, simply start by joining the most popular marketplaces where people post their jobs to hire skilled freelancers. Upwork can be a great place to start.
7. Video Creation
It seems like blogging is going to die and video is going to take the place of blogging for the next few years. YouTube is at it's prime in terms of user base and engagement. Billions of people are consuming videos from YouTube every day and YouTube is ready to share a part of the advertisement profit with you, if your content is what makes YouTube interesting.
As of today, anybody can create a YouTube channel and with more than 10,000 views, you can apply for the YouTube ad program which will allow you to put advertisement on your videos. Whenever people consume your videos and ads, YouTube shares a part of the revenue with you.
8. Podcast
With invention of Google Home & Amazon Alexa, audio industry is also getting bigger every single day. New people are now depending on voice search and voice based technology & it couldn't be a better time to start a podcast. Time is the only thing that matters to people and with podcast, you can allow them to do something else along with listening to you. That is a huge benefit and this is the reason why everyone is moving to podcast from videos. Different companies are also offering exclusive sponsorship deals for podcasts with a decent number of downloads.