A website that is performing at its optimum level is a pleasure for anyone to visit, and the best way that one can retain visitors is by achieving this milestone. However, there is a challenge to face as an excellent website needs some elements in regards to the content that will keep people interacting. Generally, there should be some amazing high resolution pictures, as well as some possible movement with video. The problem is that these files tend to be large, causing the website to become 'heavy' which then affects its ability to perform well.
This situation can easily be resolved with the use of compression tools. These help to retain the same quality in a high resolution image, while reducing the overall size and weight of the picture. Using such a tool will help to make sure that every image which is on your website has been fully optimized for the internet. Here are eight image compression tools that will help you to create a lighter website.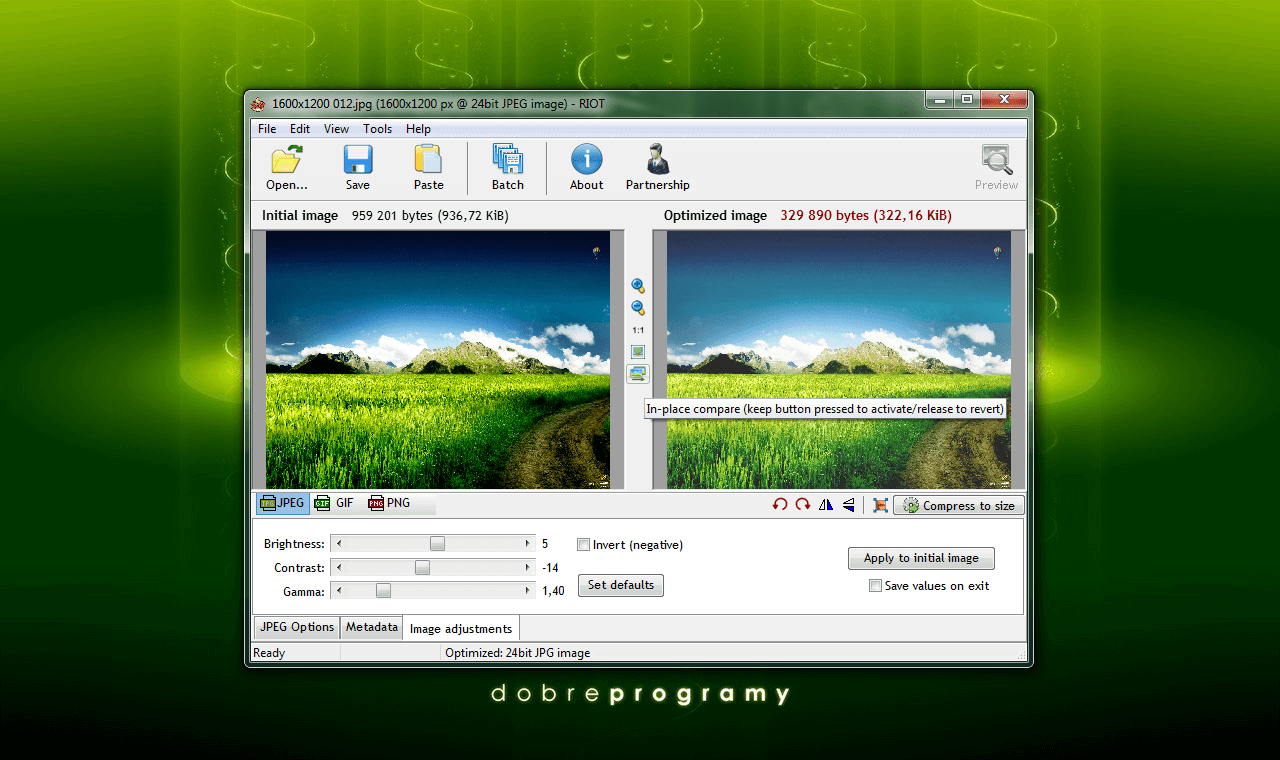 An excellent image compression website that you can use for free. When you are in need of a process that is fairly straightforward and easy to understand, then you should make use of this site. It is able to compress images that are in various formats, including JPG, PNG and GIF. This is done incredibly fast, so you do not need to worry about receiving your compressed file after several hours have passed.

When you download an image file, you may believe that you only receive that one file. Well, that would be an error, especially if you use the same file on your website. There are a host of other things that are involved which could slow the site down including thumbnails, additional bites, comments and more. This is a tool that will help you get rid of all the information that you do not need, and then shall proceed to compress the file so that it is much lighter on your website. This tool works specifically with JPEG images, and should be used on a Windows platform.
Also Check: Image Editing Tools for Social Media Marketers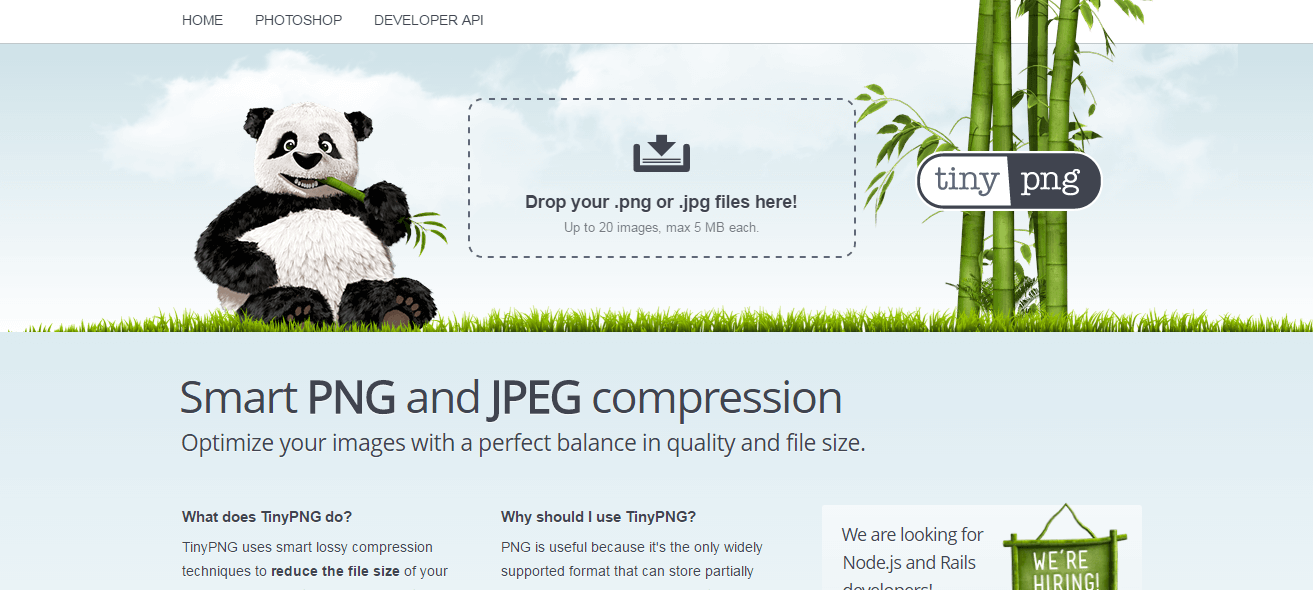 This is a service that is available free of charge online, with the sole purpose of helping you to optimize your images in the best way possible. To use it, all you need to do is find the image that you want to compress, drag and drop it onto the TinyPNG webpage. The image shall quickly be compressed and for you to gain access to the new image, you shall receive a link which you can then download. You can upload a total of 20 images at one go.

This is a tool that is available open source, so anyone and everyone can use it without worrying that a premium needs to be paid. There are three file formats that can be compressed, which include BMP, PNG and JPG files. It is best suited for minor compressions, as it does not compress an image significantly. However, it is able to ensure that you retain the quality of your chosen file, and the results are sent to you within seconds.

Should you have a Mac PC, this is the tool that you should use as it has been specially created for this system. It can compress pictures that are in three formats including JPEG, GIF and ONG. The compression is lossless, meaning that the focus is on removing all the unnecessary parts of a picture that make it heavy. Doing so enables a website to load much faster and also, the quality of an image is maintained.

This site is excellent as it allows you a considerable amount of freedom when it comes to compressing pictures. Although the maximum size of the picture that you want to work on must be 1MB, you can upload as many pictures at a time as you wish to compress. You do not need to commit to creating a profile or even registering, and there are no quotas to content to. Once you have sent all the photos that you wish to compress, they are then sent back to you as a link to download, and are stored within a ZIP file.
Also See: Image Tools and Apps for Designers & Developers

The name of this site is an excellent indication of what it can do to your images. It is able to compress a range of different file formats, including the obvious PNG, JPG and GIF files. To make use of this tool, you need to open a free account, which allows you to upload a total of 15 images at a time. Once you have uploaded the images, they will be compressed and you will then be able to download them and access them through a ZIP file. This site is specifically geared towards web developers and designers.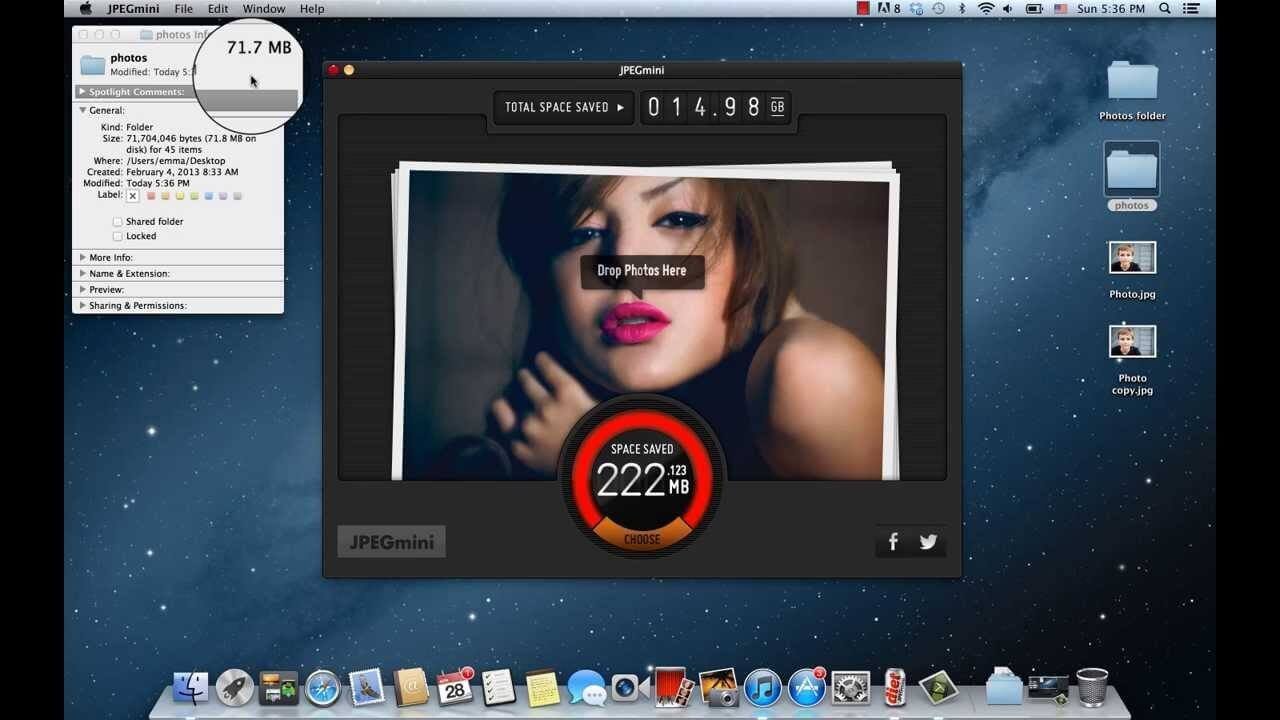 This is an online tool that is compatible with both Mac systems as well as Windows. To compress an image, it goes through two distinct stages. In the first stage, it makes use of a unique algorithm which is able to take the diagram and determine the extent to which it can be compressed without a visible change in quality. Following this process, it moves to the second stage where a JPED encoder is able to compress the files as much as possible. You can simply drag and drop to use this tool. If you choose the free version, you can only compress 20 images in a day, though with the premium version you are not restricted to a limit.
Now, you do not need to worry too much about keeping the pixels of your images at the smallest possible numbers. Neither do you need to compromise on the quality of the images that you are using. By making use of these compression tools, you take the worry away from images, and focus more on developing a stunning website with any resources that are available.