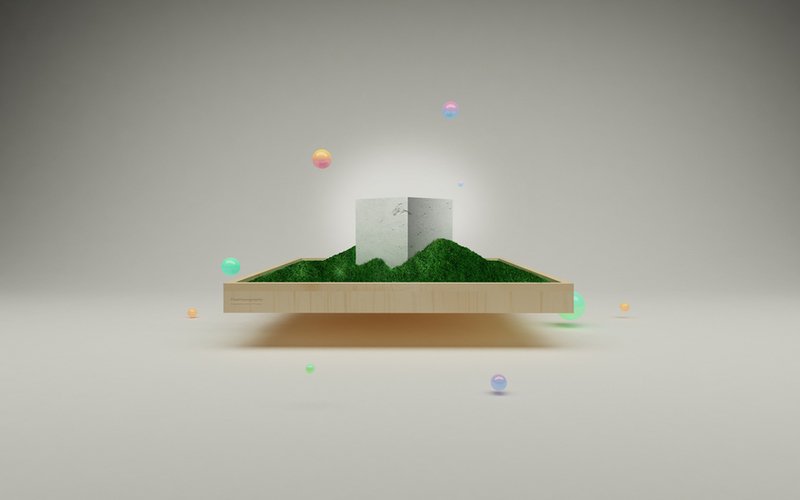 I don't recall thinking to myself many years ago – "Yes, I can't wait to get my hands on some online photo editing tools, that'd be so cool!", but, I also never expected to see so many solutions to that problem.
Images are what make the web what it is, without images, all we would see is plain HTML and CSS styled websites, which probably wouldn't be that bad, but lets be real – that would never happen. Images are a crucial part of our daily lives, our way of expressing what we think and feel, and most importantly – expressing our creativity.
My daily routine consists of the exploration of the web, among many other things, and one thing that is crucial to my blog posts – is the ability to edit and manipulate images, in a way where it's seamless and provides the best possible user experience at the end of the process.
I rely on a few tools for this purpose, but I know of a few more – which I think will be of interest to you!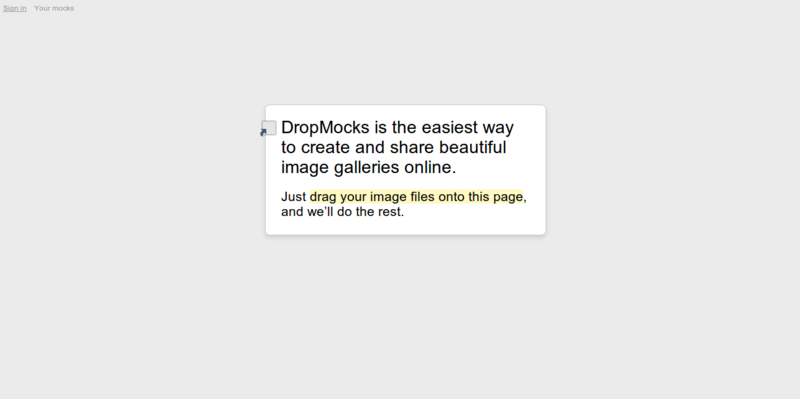 I cannot think of that many reasons, as to why you would use this, but sometimes tools such as Skype are not accessible, and so DropMocks enables you to send over several images on the fly. It's very simple and straightforward to use, just remember to wait until the images are saved in the cloud, otherwise you'll have to start all over again.
Mocku.ps

I think a thing or two about mockups and wireframes, as I've got a really nice blog post written on those specific tools. You can upload both images and backgrounds for your mockups, annotate them as you like and then share with your friends. It's very effective, and easy to use.

I love people like Brent, who think ahead of such elegant solutions for common problems like finding a placeholder image. It's so easy to use as well, just grab any size link from the homepage and embed it as an image inside of your project pages, ready!

Image compression is important, to me – as a webmaster, it's one of the things I constantly have to think about, even after I consider the fact that my internet connection is incredibly fast. Those things can be overlooked so easily. PunyPNG provides a great service in this regard, and their image compression algorithms are known for great compression rates.
Keep in mind, this is only for .PNG format images, and I think there will be another one of these to include in the list.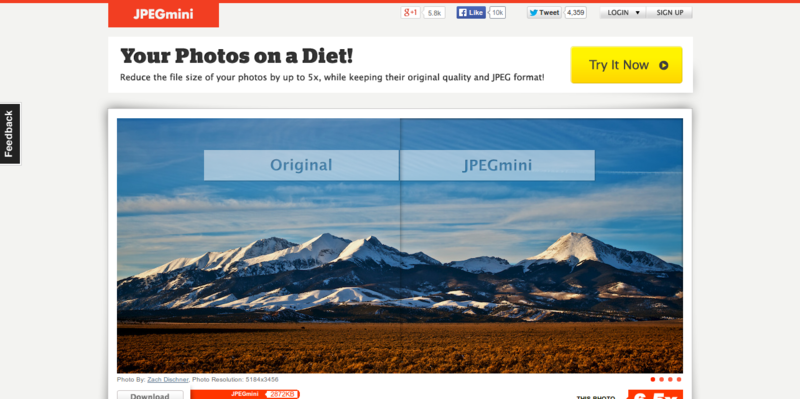 Just like .PNG, you also want to compress your .JPEG images. I'm actually surprised to see that so many people still prefer using .JPEG file format, while it can be reduced to a tiny file size, I think that quality is still important. It's a premium tool, but I think it's worth every penny.
You can learn more about this tool on the PCWorld review that was done last year, according to them – it's a great and easy to use tool, the only problem is, of course, the limitation to JPEG files.

It's pretty much the same as one of the services that I already listed, only this particular site provides different types of images and sizes to use, we all have our own preferences in that regard – so more flexibility is good.

I'm just saying, this app is probably great for hiding from copyright laws for some images. Once again, hard to think of that many uses for this, apart from being able to adjust an image to specific design style to show-off for clients, and friends. What do you think, what's a good use for this app?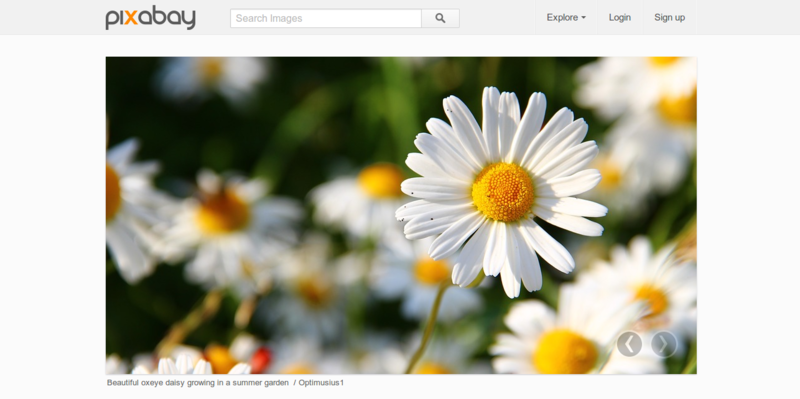 I think that at least 25% of my blog posts, have their featured images taken from this site. It is hands-down the best resource in the World, when it comes to free images. You get high quality (curated) submissions from users all around the globe.
What makes this site great is the fact that there is a lot of community support, and so people feel obliged to take more photos and share them, to gain feedback and recognition. Check it out if you haven't already!

I had this tool bookmarked for a long time, and only now looked at what it does, and I'm so glad that I did. It will wrap around a specific browser of your choice around an image that you upload. I can imagine this is perfect to use for blog posts, website prototypes or showing off products on a product page. Definitely going to use this from now on.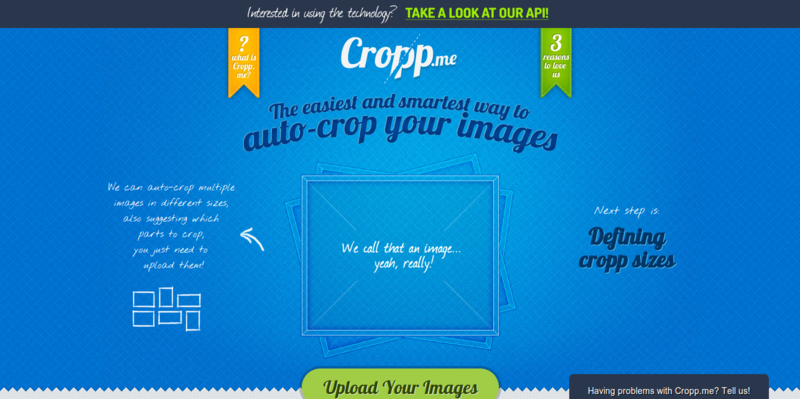 It does exactly what you'd expect it to do, given the name of the application. You can upload an image (5 every day) and then select multiple sizes in which you'd like to see this image cropped to. I think it can prove to be quite handy from time to time, considering how many repetitions you'd have to do with an image editing tool.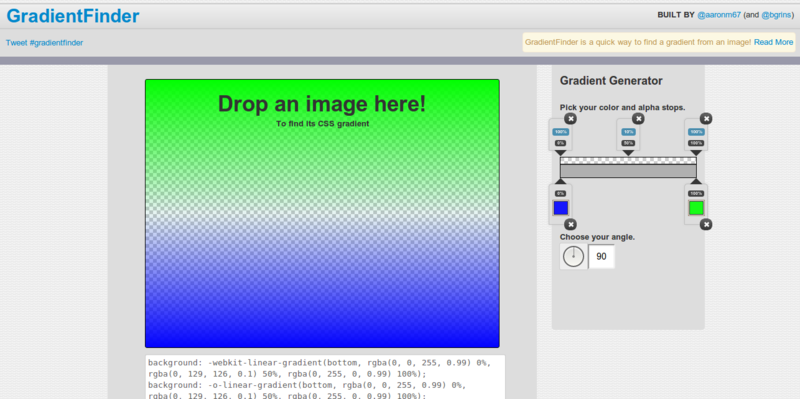 Gradient Finder is an entirely in browser way to convert an image to its CSS gradient. You can also generate CSS gradients and make changes to the files you choose! Have you ever found an image that has some really nice colors in it, but not sure which ones exactly? This app will solve that problem for you. Easy to use, works wonders!

I did say there would be one more of these. It's also on my list of web apps that every web designer should know of, because this is a really great web application when it comes to compressing your PNG files. I just wish it could somehow be made into a WordPress plugin, the Smush.it plugin for WordPress is slow as hell.
In case you're wondering how they do it, you can read this answer on Stack Overflow.

You got to have one of these in your collection, as I've written about CSS generators before, I'll refrain from repeating myself.
Image Tools and Applications for Developers & Designers
I hope that you were able to learn about some new tools and apps within this list. I know there were a couple of repetitions, but I wanted to include the maximum amount of known and lesser known tools as possible. We all like variety, and we all have our own personal needs.
If you know of more tools like these, especially the ones you use on daily basis, please leave a comment for everyone else to explore. It only helps to make the web a better place!