Creating a website for your personal or business endeavors can seem like a daunting task. This is especially true if you don't have any background with coding or design work. Luckily, there are some solutions out there if any of this pertains to you. 
One of the solutions available to you is an online website builder tool. Website builder tools have come a long way since their inception, and they actually offer a lot of key features that are important to a great website.
About Online Website Builders
An online website builder is what's also known as a content management system. They are typically designed to help people go about small website design projects, such as personal websites or small business websites.
The need for website builders came about due to an increase in the popularity of websites, combined with the steep learning curve associated with coding. People need websites for all sorts of projects, but most people don't have the time or drive to start learning how to code a website.
Online website builders utilize professional website templates that you can fill with your own content. It can be as easy as signing up for a service, choosing which template suits your needs, editing the design and content, and publishing your website.
What is 8b?
8b is a great online website builder, especially for people who are just getting started. You can use their service for free, so even if something doesn't work out you won't be wasting money on the project.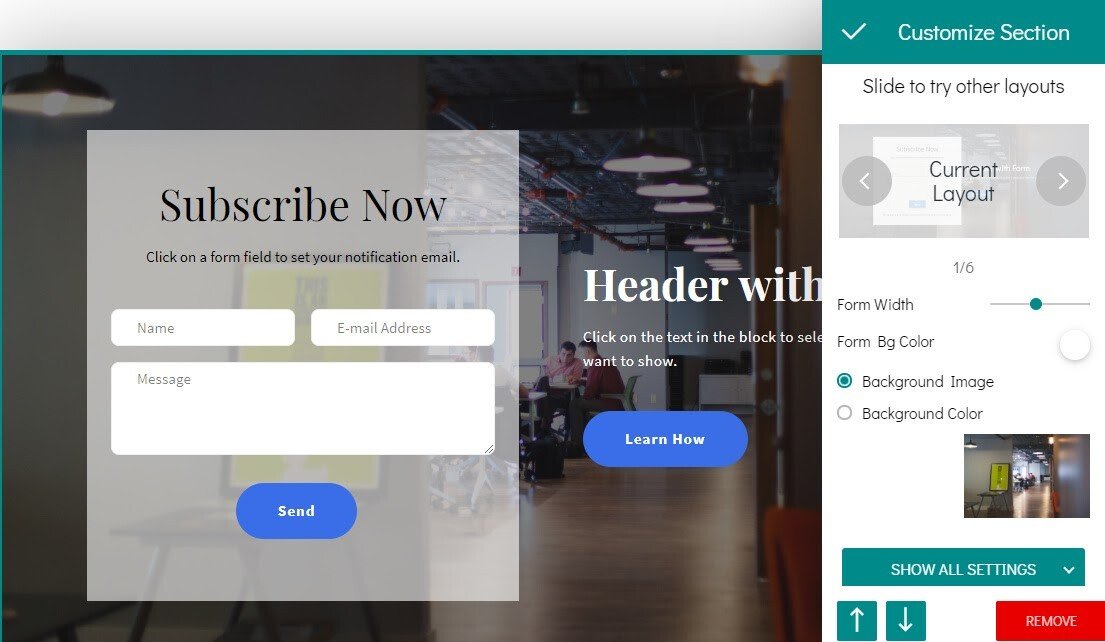 Their templates are professional and modern. They have a wide range of template options with some notable examples including agency, company, medical, and shop. Having a good amount of templates to choose from will help you get started on the right foot and get the ball rolling.
They also offer a lot of great features that other website builders fall short on. The platform that 8b provides gives you a strong foundation for your website's user experience, and that will ultimately play a huge role in the success of your website.
Advantages
There are lots of advantages to using the 8b website builder, especially when considering the fact that it is a free service. Some advantages include:
   

Fast Sign Up: Different sign-up options make creating an account quick and easy.

   

Great Looking Templates: Their templates look professional and will get your website started off looking great.
   

Intuitive Customization Features: Their customization interface is very easy to understand, and you should be able to edit your content and design within a few hours.

   

Fast & Responsive Websites: Having your website be fast and responsive is crucial for the user experience and SEO rankings alike. 8b websites are quick and look great on all devices right out of the box.

   

Unlimited Projects: The ability to create unlimited websites allows you to experiment and take on multiple projects.

   

Free To Use: The fact that the platform is free to use should be enough to at least make you consider trying it, what do you have to lose?
How to Create a Website?
Creating a website with the 8b drag and drop website builder involves a four-step process. The first step is making an account with 8b, which you can do with an email, Facebook, or Google account. After this, you will be taken to a page where you can choose from their template library, which is split up into categories.
Following your selection of a template, you can get started on building your website. This involves using their customizations features which allow you to drag and drop elements, edit existing ones, and change design features.
When you're all done with editing your template to fit your website's needs, all you have to do is publish it! Now you have a professional, responsive, and fast website that you got to make for free.
Conclusion
An 8b website builder is a great tool for people who don't have experience with coding or design but are interested in making a website. Since the tool is free to use, you won't have to pay a lot of money for someone to make a website for you.
If you are someone who is looking to make a personal website or a website for a small business, and you don't want to throw money at the project, then an 8b website builder could be just right for you. Get started with the 8b website builder today for free! Click here for more info. 
Read More: Another Great List of Website Builders!