With the advent of cloud technology, the business world has seen a huge digital transformation in a short span of time. It has made the conventional norms of businesses more dynamic and tech-friendly. The IT industry has especially grown to a much greater extent with the emergence of the cloud, making the tech sphere larger and business-oriented according to the emerging needs of the market.
Today, organizations are rapidly stepping up towards cloud technology, in a bid to make their infrastructure more digitally-agile and redundant. They are continuously transforming the digital identity of their businesses through cloud infrastructure, as they know that it is the perfect platform that can help them grow exponentially on every other stage.
This article highlights some of the key points on how cloud web hosting with PHP and MySQL support enables businesses to transform their digital footprint. It briefs about those factors that help businesses to get competitive digital excellence in the market. Let's check out these factors below:

Benefits of Cloud Computing
Here's how cloud computing helps you to effectively transform your digital presence in the web world. 
Big Data Analytics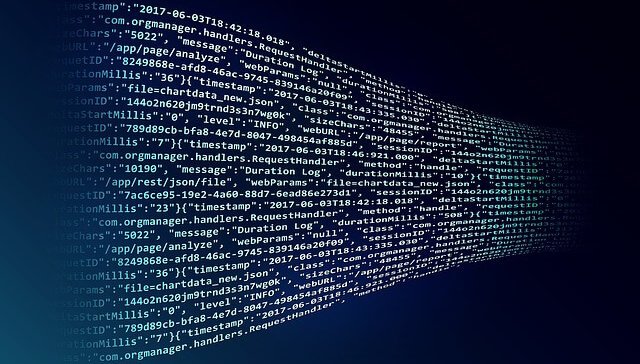 Using Big Data Analytics, administrators can figure out what their customers' needs are. It is the web technology that enables administrators to know more about the customer preferences, what they like, dislike about the product and what modifications they want to see in it. Based on these records, administrators can build a better prototype of the product that can help them achieve the user market value, and simultaneously gain a competitive edge in the industry.
Cloud technology provides dedicated resources to work on big data analytics. Using the cloud infrastructure, administrators get the higher bandwidth speed, better memory space and more other features to work with freedom on big data analytics. It provides administrators better access to faster web speed (up to 500Mbps) and advanced web tools, through which they can organize & quantify data according to the needs of the standard market users.
Scalable Solutions
Many organizations fail to scale up their businesses because of the limitations of the existing infrastructure. Using the conventional platforms, their market reach always remains limited and so as their business growth. But, with cloud technology, scaling is just as simple as one can think in dreams.
Cloud technology allows businesses to scale up their resources according to the emerging needs of the market. The cloud infrastructure facilitates businesses to scale up the bandwidth speed, storage limits, disk memory and other attributes on fingertips. Using the cloud platform, you will never have to bother about any surging traffic on your website, as you can always alter the resources of your infrastructure based on the requirements of your project. 
Optimum Server Performance & Resources
The biggest advantage you get with the cloud technology is the ever-lasting performance of its servers. Cloud platforms provide the best-of-the-class server performance and 100% uptime for its deployed applications. It is one of the major factors of Cloud that differentiates it from the other conventional platforms and gives it a leading edge to be the best in the market.
With the cloud servers in place, you will always get an advanced stack of tools that ensures optimum performance for your web apps despite any severe traffic loads. It provides a plethora of resources that you can use in your applications to make its digital presence more viable and sustainable according to the emerging market needs.
Data Backup & Recovery
Data safety remains a top priority for any organization, as it contains the cores of their businesses and future growth plans. To safeguard it from any accidental failure is one of the top concerns of any business, and they do pay a lot of attention to it.
Cloud technology provides peace of mind regarding the safety and recovery of important company data. The infrastructure provides advanced features to perform regular data backups and recovery processes in case of an unexpected server failure. It provides an automated backup mechanism on every alternate week/month so that users don't have to face any disruption or have to perform any manual function to keep the backup cycle in operation. This allows administrators to bother less about any server or app level backups, as the Cloud platform takes care of all itself.
Advanced Security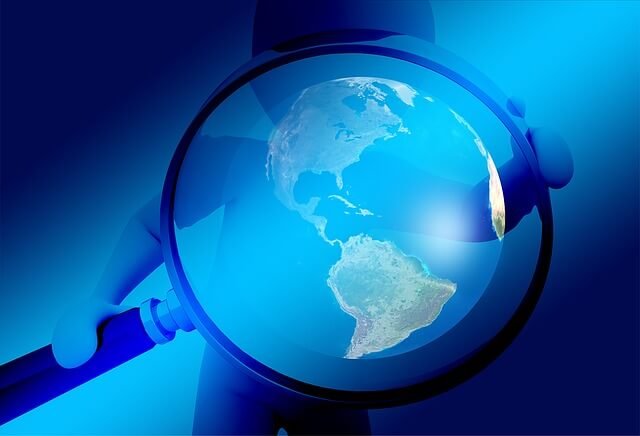 The cloud platform provides advanced security features for its deployed applications. It has the best infrastructure built on top of optimized security protocols, to ensure that your application always stays protected from the malicious web attacks. It provides several security tools like SSL certificates, dedicated firewalls, etc. that makes almost impossible for hackers to intrude into your applications and perform any unwanted operation.  
Moreover, it also replicates data (mirroring) across different data centers, to ensure that your important company data is always recoverable in case of an unexpected server failure or web attack. 
Final Words
Cloud technology has tremendous potential to transform your business's digital identity into a much-advanced model. It is the next go-to solution for businesses, as it provides several advanced features that make the digital footprint of the company vibrant and tech-friendly. It enables your business to adapt to the emerging market needs, and always stands on the top to get a competitive edge in the market. Today, cloud technology has the fastest migration rate in the world, as every day more and more companies are shifting to it seeing its huge potential in the tech industry.
If you still have some unanswered questions regarding the Cloud technology or want to contribute your thoughts on it, please feel free to write down below in the comments section.