E-commerce Undoubtedly is big business these days. The fact of the matter is, more people than ever before are choosing to become their own bosses and start a small business. E-commerce actually represents one of the easier and more accessible ways of doing this without the crippling startup costs. Many people are unaware of the Common E-Commerce Problems.
If you are looking for a way of starting a small business and getting up and running pretty quickly, it's clear that e-commerce is certainly the way to go. The collapse of bricks and mortar retail is leading to a surge in e-commerce sales. In fact, it is estimated that by 2022, e-commerce sales in the United States alone will have reached over $630 million! So, you can see how important and lucrative the e-commerce world is, but it is not without its issues.
You need to keep in mind that running your own e-commerce business is not easy, and there are going to be problems your company will face. You have to make sure you understand what sort of issues you should expect, and how you should be expected to deal with them.
Following are the few common e-commerce problems your business is likely to face.
1. Stiff Competition
One of the biggest problems that many e-commerce businesses face is the stiff competition from other sites and online stores. This is one of the biggest hurdles you need to get past when it comes to running a successful e-commerce store. Steve Jobs once said, "You shouldn't look at rivals and say you're going to do it better, you should say you're going to do it differently." This is the kind of thing that leads to greater innovation and makes you stand out from your rivals.
Read more:- 10 Popular Mobile Hybrid Apps Frameworks for 2018
So, what can you do to beat the competition and make a name for yourself in the e-commerce world? Well, a lot of this is about researching your competitors and looking at what they do well, as well as what their weaknesses are. Find out what your rivals are doing, and look at how you can do things differently. Observe global e-commerce trends, and the impact they can have as well. Customers get bored with the same old stuff, and they are often looking for fresh and unique companies to spend their money with. Make sure you are always looking for ways to blow the competition out of the water.
2. Customer Retention
Customer retention can actually be really difficult, especially when you have to deal with the issue of low conversion rates. In fact, according to stats compiled by Barilliance, cart abandonment rose to almost 70% in 2017 for e-commerce stores. This is a concerning statistic and something you need to work on for your business as soon as you can. Building trust and a relationship with customers is very important, and you need to make sure you provide them with the best possible experience.
Excellent customer service is the key to customer retention, and this means looking at your contact options and how you interact with your existing customers. Always present your information in a simple way, and be as transparent as possible. Going that extra mile for the customer can make all the difference in the grand scheme of things, and this is why it is important to make it a focal point for the business. You should also keep an eye on the analytics of your store. Some platforms offer reporting tools that will enable you to see abandoned carts – and sometimes even remind customers about their abandoned carts. This will become vital in securing those sales.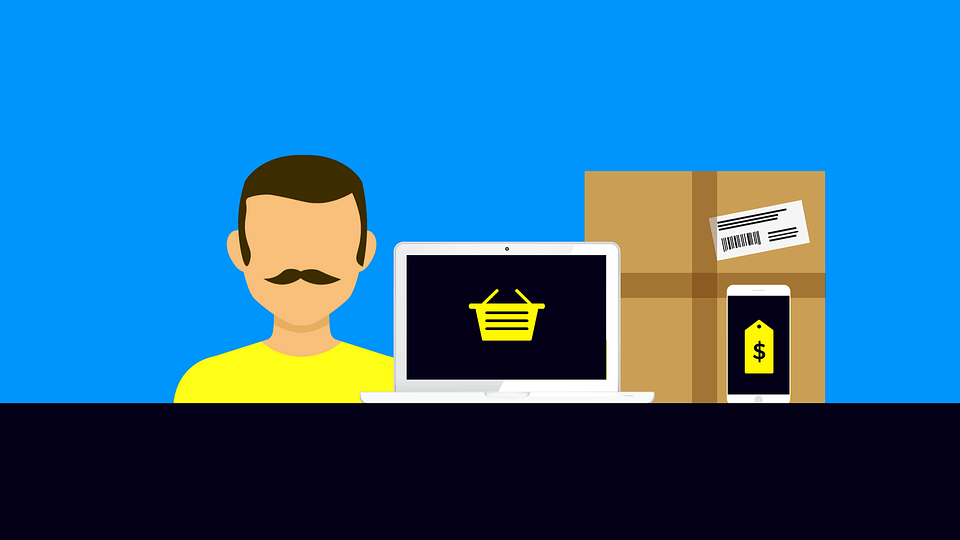 Read more:- Top 4 WordPress Hacks You Need In Your Content Marketing Mix
3. Security
It is really important that you make security a big focus for the site as well. Security breaches are all too common for e-commerce sites and digital businesses in 2018 and beyond. This is why it is so important to use secure e-commerce platforms to make sure you have a dependable and secure store for customers. The more secure and professional the business is, the more you will be able to attract people to the company and help secure more sales.
In fact, last year around 60% of all e-commerce sales occurred on mobile, and this heightens the need for better security even more. People don't want their payment details compromised, but they also don't want their phone details compromised. You have to be the more professional business you can possibly be, and this means doing whatever it takes to cut out and eradicate cybersecurity and the risk it poses to your store.
It's pretty clear that anyone running an e-commerce business is going to be facing plenty of issues that they will need to overcome. These must rank as three of the toughest challenges to overcome in the world of e-commerce, and you need to keep your business clear of these problems – or at the very least deal with them effectively. If you can think of any that we've overlooked, and you feel are major e-commerce problems, make sure you let us know in the comments section.