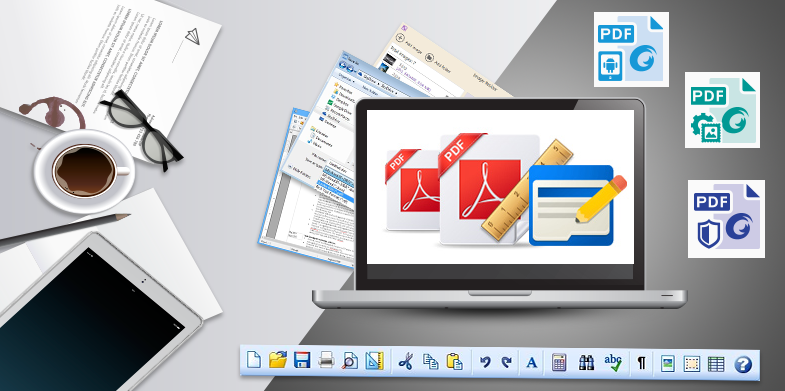 PDF is a file format that came into existence in year 1990 and is an acronym for Portable Document Format. In a period of decade many file formats have made their way into the market but none of them has been able to uproot the strong foundation laid by PDF. PDF was introduced to facilitate file sharing between operating systems and software. These files can be shared easily and can be printed. PDF file comes in handy where we want to safeguard the graphical appearance so that designers working at distant places can share their designs online without any change in it. PDF files are mostly used in product brochures, articles, bank statements and tax papers.
Working with PDF files is like dealing with can of worms. It requires special skills to edit a PDF file and even viewing it file requires some effort as you have to install a specific reader for this purpose, which are generally not available by default. In this post we bring you some PDF editors which are available free of cost and are used as standalone applications on various platforms.
Here is the list of 11 Different Software Tools to Help you Edit PDF Files.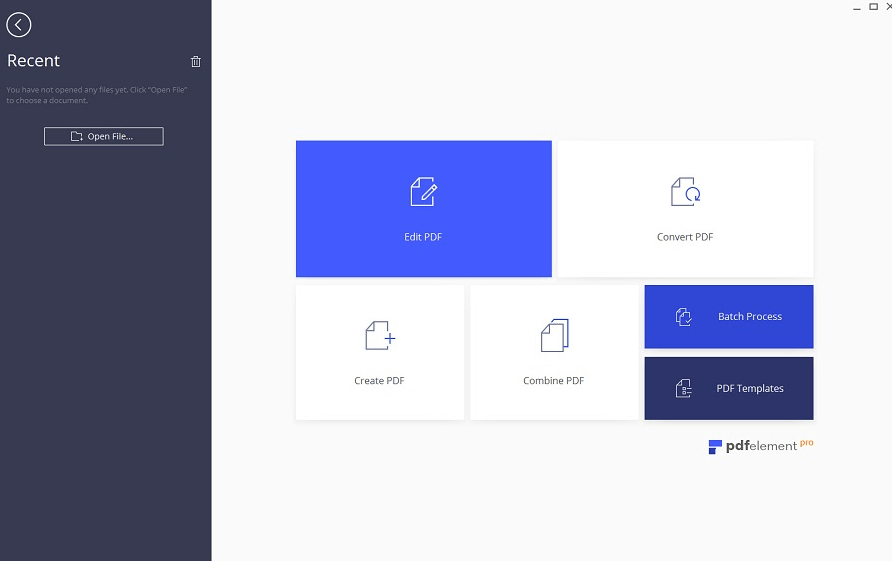 PDFelement 6 is a lightweight, user-friendly and full feature PDF solution that offers simplified PDF editing experience to both personal and business users. With this powerful and professional tool, you are able to create, edit, convert, batch process, OCR, protect and take full control over PDFs in a speedy and lightweight manner. It provides unique features such as a Microsoft Word® like editing experience and data extraction from hundreds of PDF forms into a single Excel sheet. The new feature even includes some advanced features like adding file attachments, inserting scanned images, batch process watermarks and much more. You can easily annotate and make up your PDF files.
Platform: –Mac, Windows, iOS, Android

Inkscape is a vector graphics editor but in recent version user can directly import vector PDF files. With this tool you can add graphics element and can create whole paintings and save them as PDF.
Platform: – Linux, Mac, Windows

AbleWord is a word processor and PDF editor which can deal with range of file types such as doc, docx, pdf, rtf, txt and html. It also supports conversion of PDF to Word Format (doc,docx).
Platform: – Windows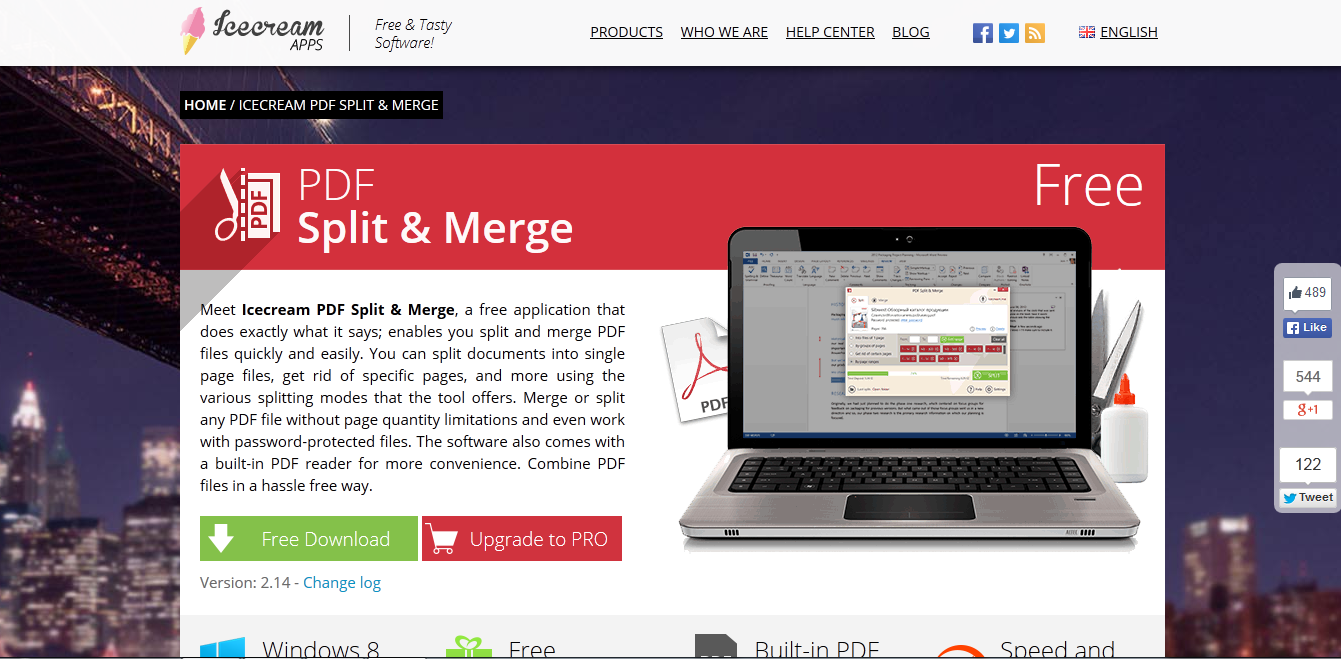 PDF Split and Merge, as the name suggests it allows you to split and merge PDF file in a flash. It works without any restriction on page quantity and can be also used to merge and split password protected files.
Platform: – Windows

Foxit Reader is a lightweight and extremely fast PDF editor. It comes equipped with a bundle of features such as multi tab view, configurable PDF viewer, book mark support, multiple views and many more.
Platform: – Windows
Also Check: – 16 Online JavaScript Editors for Web Developers

Apache Open Office is a word processor which has a long list of features. It also supports PDF format and has an array of security and formatting options which allows customization of file based on the requirement.
Platform: – Windows and Linux

PDFedit comes with a library which can be used to alter, read, and extract information from a PDF file. The graphical interface has all the features implemented using scripting language.
Platform: –Windows
Also Read: – Top 12 Tools for Creating Animations with HTML5

PDFill PDF is a tool which is capable of performing almost every task. It has an endless list of features like decrypt, encrypt, rotate, crop, reorder, convert images to PDF and vice-versa, delete, flatten and many more.
Platform: Windows

PDF-XChange Viewer also offers a paid version but you won't be disappointed with the free version as well. It offers features such as add comments and annotations, mark up pages, data execution prevention etc.
Platform: –Windows
Also Check: – 10 Best Websites for Graphic Designers to Explore Freebies

It is a highly recommended tool especially for Mac users. It encrypts your PDF file with password, annotate and markup PDF document and can convert PDF documents to MSWord, Excel, PowerPoint and vice versa.
Platform: –Windows and Mac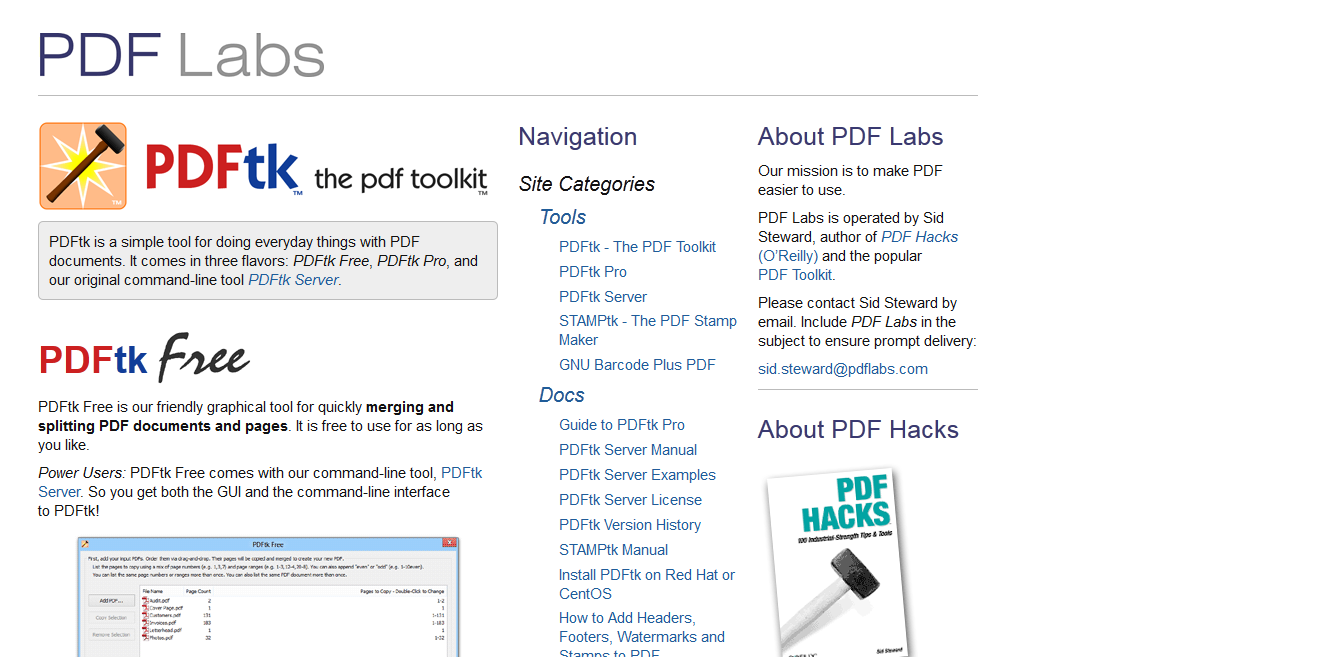 PDFtk is a graphical tool which enables user to merge and split PDF documents and pages. While splitting and merging it provides user with options such as join, split, background, stamp, page numbering etc.
Platform: – Windows
To maintain consistency of the file we use PDF file, as it cannot be altered without leaving an electronic footprint. There are numerous PDF editors available in the market and picking the right one amongst them is a very cumbersome task therefore, we have compiled a list of top 10 editors which are available freely and can be used on different platforms. These editors do not have any malignancy and can be chosen based on the requirements of an individual.
Do you also come across PDF regularly; then you must have something to add to this list. Feel free to leave a comment below to let us know of some appealing image editors.