If you still do not know about the Google Adwords app, you are missing out on a lot of things. As a digital marketer, you will always have to be on top of the latest inventions and tools that come out. Marketers have always loved tools like Adwords and Webmasters and it seems like, Google is going to up the game with the app versions of these brilliant tools.
In this article, we are going to talk about the app version of one of the most successful and loved marketing tool of all times, the Google Adwords.
If you know what the traditional Adwords look like, you will not find it difficult to understand how the app works. However, the app is designed in a better way to make sure that your everyday task is even easier.
So basically, the idea is to make sure that you are always connected to your ad campaigns. If you are managing your Adwords account and spending a good budget on it, you know that even if you are away from your campaign for a few hours, thinks can get real messy at times. We are dealing with money here where every single click or impression is going to cost you. Therefore, it is near to impossible to stay away from your account for a long time.
Also, it is humanly not possible to be around your computer all day and keep refreshing your Adwords account to make sure that everything is working fine. Therefore, the app comes as a great gift. It is pretty clear that Google is trying their best to make sure that they are branded well on mobile devices. We already know that Google is going to separate their mobile and computer search index very soon which is another indication that they are taking mobile interfaces more seriously than ever before. It is not tough to swallow because if we look at the trend, we will see that the mobile industry is booming and the laptop industry is in declining already.
Think of your mobile as your laptop and your laptop as your desktop PC for a second and you will understand what we can expect from the future. Yes, it is true that when things like 3D videos and virtual reality will come into place, mobile might also lose it's extension but that is a long shot ahead. For now, it was a good move from Google to introduce the app version of their famous Adwords platform.
It is not difficult to understand what Google is trying to achieve from their Adword's mobile app. They made it very clear in a post on the Adwords Help Center. The app has been designed for the small businesses who do their own marketing. These are the businesses where the founder or the CEO is also the owner of the Adwords campaign of the company which means that money is directly cut out from his account for the advertisements. This app comes very handy in one of those scenarios.
With the help of this android app, you now have the option to be connected to your ad every single moment you want. You will not only be able to view the ad and the results, you will also be able to do all the changes that you want to make on the app. The app works perfectly fine on both iOS and Android platforms.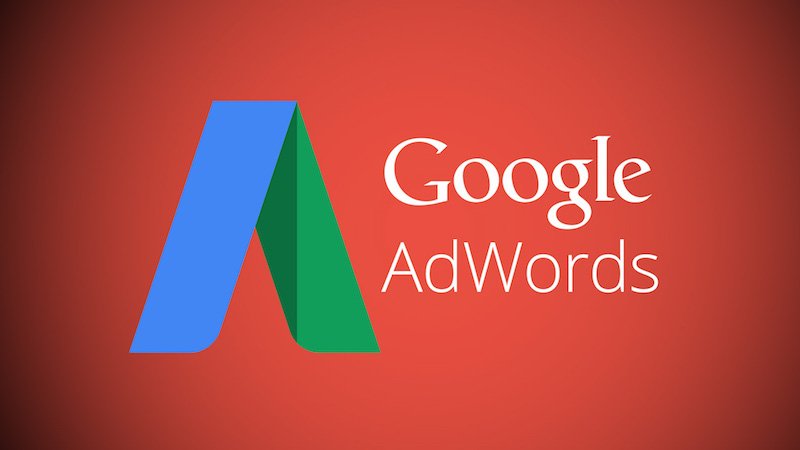 There is a simplified companion page on the app which you will not find on the desktop version of the Adword program. The reason being very simple. People do not have time to go through all the details of their campaigns on their mobiles as of now. Yes, Google and a lot of us see that as something for the future but for now, it is a lot different. People still organize and create their advertisements from the computer and then they will get additional help when it comes to monitoring those ads with the help of this application.
So what can you actually do with your Adwords App? Let's break everything down in this section of the article so that you know beforehand whether you should go ahead and download this app or not.
The first benefit is that you get to monitor all the performance units of your campaign such as the CTR (click through rate), clicks and the CPC (cost per click). These will constantly tell you whether your marketing efforts are turning into profit or not. All of these elements, especially the CPC is very important to know.
The next benefit is being able to see the updated bids and budgets. You can actually update your bid (or downgrade it) as well as, you can also change your budget. So for example, you are not in your office but you know that your budget is going to expire in 10 minutes. Simply log on to the app and increase your budget for the next few hours. It is that simple.
The android app is full of suggestions which all will help you improve the performance and the campaign lifespan. Google is using their suggestions as an incentive tool to make sure that people appear on the application.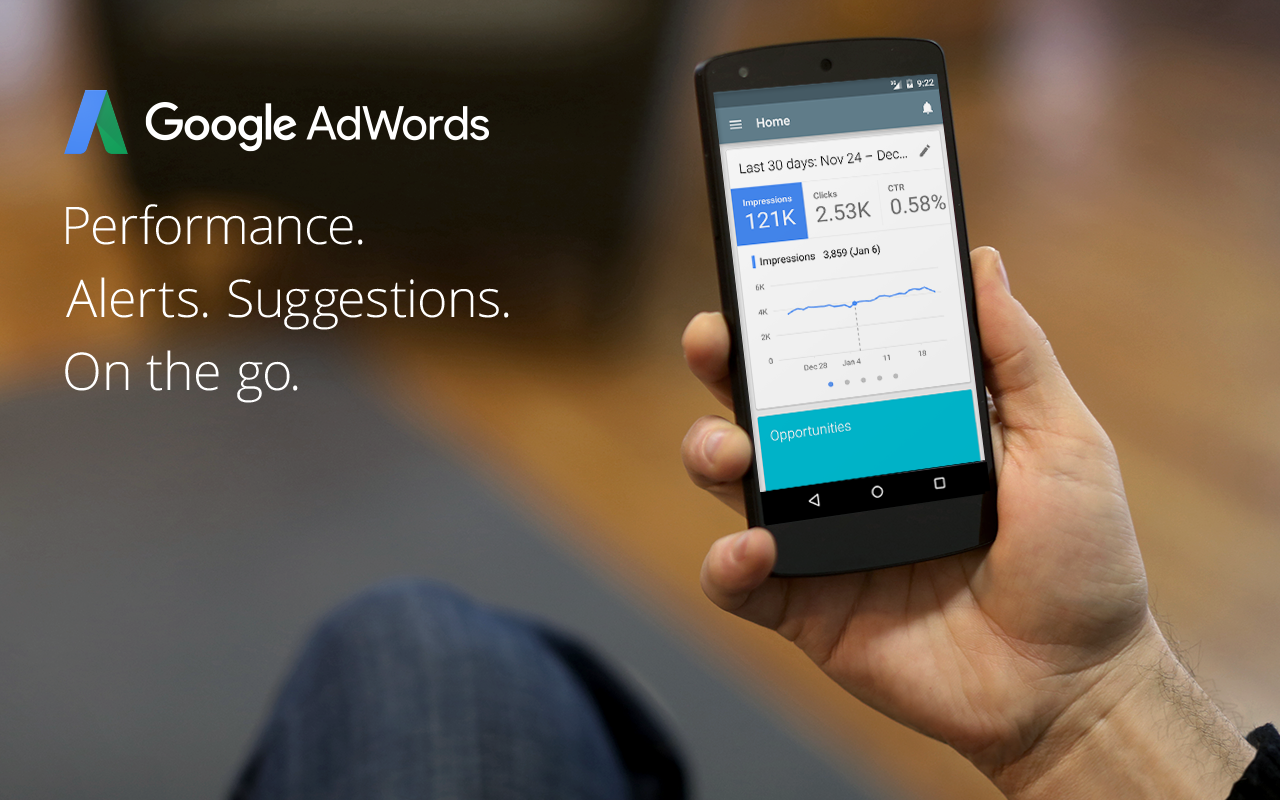 Another benefit is obviously the real time update. You get all the notifications you need including billing updates, ad status updates directly on your phone. When we use the desktop version of the website, we do not get notifications, but rather you have to look it up constantly.. The app makes it easier.
Lastly, you have the option to directly contact a Google expert who will help you with everything that you need related to Adwords. These experts are especially there for the app and you won't find them elsewhere. Google might charge you for the phone calls though, but if you are doing things via email, you won't have to worry about that either. Overall, it is a great benefit to have Google Adwords application on your cellphone.