Promoting your business demands more than one aspect of marketing. It is a vast subject to deal with. Online Email marketing is one of the highly proven marketing strategies that provide quick solutions to business marketing problems. GetResponse stands on top of all online marketing strategies. It is considered to be most effective as it acts as all in one platform for various marketing tools. GetResponse is easy, efficient and extremely affordable. It comes with exclusive features, making it the best marketing tool available online.
There are various reasons listed below which explains why GetResponse is the most dominant marketing tool in today's world.
Marketing Automation

GetResponse is the most efficient software for marketing automation. It helps to form powerful yet easy workflows that provide uncomplicated arrangements. Marketing automation converts manual procedures into simple automated processes.
It makes easy and effortless formulation of automated events, by simply understanding behaviors, cart clicks and users purchases.
Marketing automation allows conditions based actions selected by its users Ex. scores, emails, etc.
It effectively targets by using filters.
In short, marketing automation helps in planning, building and managing every customer's work.
This automation helps in developing a workflow that converts subscribers into valuable customers. It helps in improving results, encourages complete purchase and performs many other important work.
GetResponse Email Marketing Insights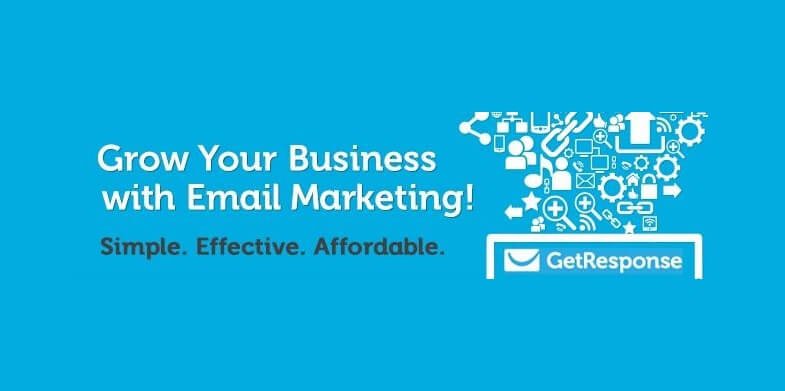 GetResponse is an ideal email marketing tool. It is powerfully designed to work on every type of business. Regularly and effectively, it keeps on upgrading its Email System.
GetResponse is one of the most powerful and effective email marketing tools in the industry.
Following are the benefits of GetResponse Email Marketing
It grows one's listing, creates attractive emails and beautiful autoresponders.
It also features exclusive delivery tools and high web forms conversions.
It is not just templates, it's beyond that! It allows users to make any custom unique designs.
It also comes with a drop editor that is easy to work with. It features options to design one's very own email template.
Email marketing framework by GetResponse also helps in editing images.
It allows a continuous check on email history.
One can easily access basic library.
It gives user option to save all used content snippets.
It comes with hundreds and thousands of istock photos and features 100's of templates, giving lots of choices to work on.
This marketing tool includes one of the most innovative email analytics present in today's world, making it the smartest tool ever!
How To Boost Results Using GetResponse
GetResponse provides with options that are beyond one's imagination. Here are some easy steps one needs to know in order to boost their email marketing.
1. You should target emails at appropriate time to produce the finest action from subscribers.
2. One must send appropriate and related information to subscribers who have either opened or have unopened messages.
3. One should compare and analyze emails.
Some Notable Features
Inbox Preview
GetResponse provides an email preview before it is send out. It also makes sure all your emails (webmail, Yahoo mail, etc.) are perfectly arranged.
List booster
GetResponse features the list booster application that gives option to import your contacts to 16 new sources.
Landing Page Builder
The most imperative feature one looks in online marketing is the variety it can provide in building a complete landing page and GetResponse takes the lead in this!

It features the easiest and quick yet great landing page builders.
It comes with exclusive options for landing page templates. It allows one to customize the entire page according to their requirements. You can easily change the color, edit pictures and even make your own logo. It comes with an innovative and sophisticated technology allowing users to build their pages conveniently.
GetResponse allows all landing pages to come with responsive designs.
It features built in web forms.
It also provides variety in templates.Users can easily edit images and can select from a variety of stocked photos.
Before making landing pages alive, it performs A/B testing. In A/B testing, list is broken down into two groups. First part is called testing group, which is further broken into segments. The other part of test consists of best version. A/B testing helps to assess performance rate of each and every message. It also determines which one is more effective.
It combines landing pages with great analytics.
It provides option for instant shopping, by allowing PayPal. It also helps in increasing sales.
Auto Responder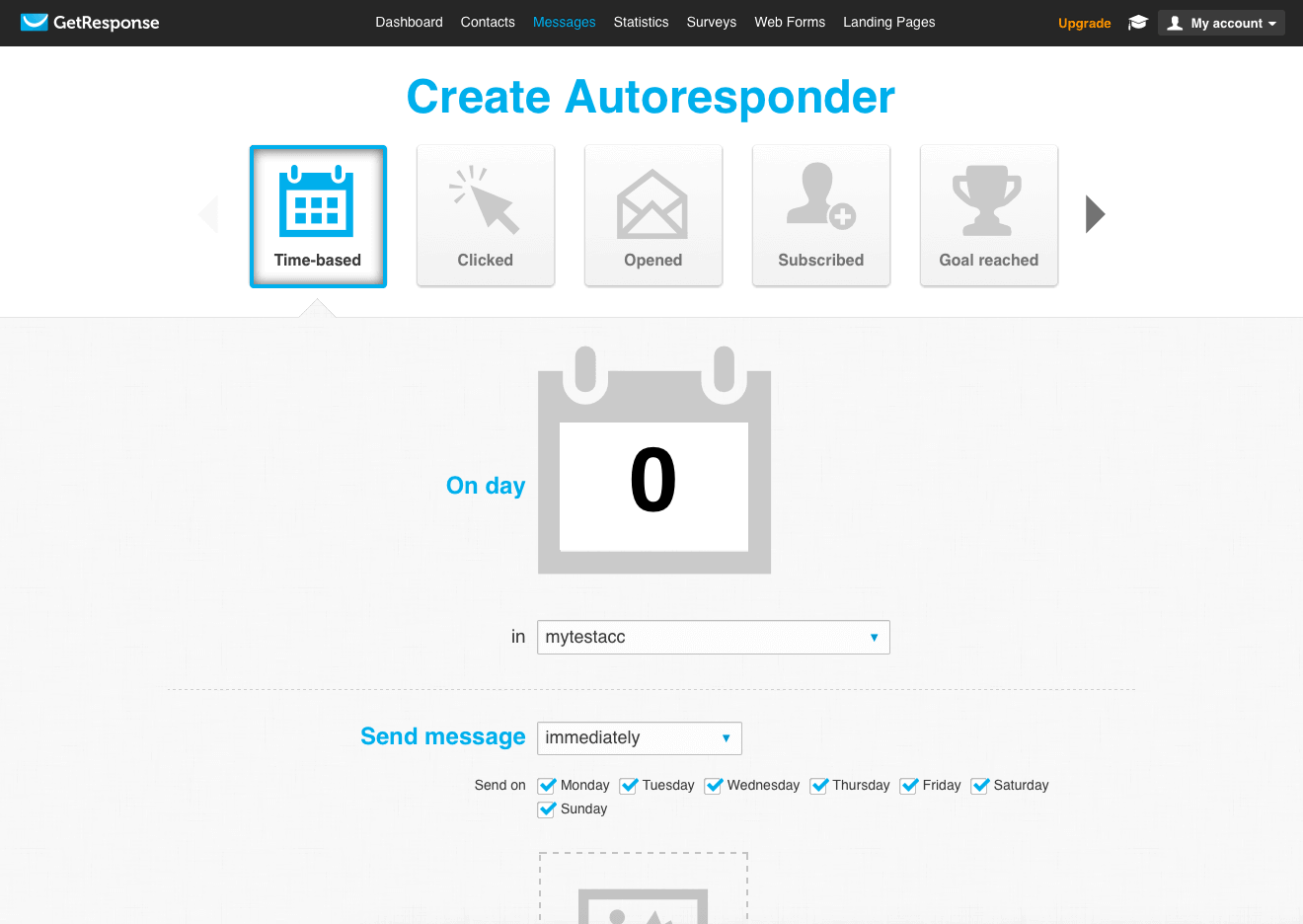 GetResponse has left everyone behind in competition, with its new auto responder feature. It gives an option of direct communication with subscribers according to their needs and wants. It allows you to send messages to subscribers. Auto responders consist of following features.
It provides no limitation for messages. You can message to your subscribers as much as you want in a day.
It provides total time control.
You can quickly and easily edit messages.
It also features messages for certain occasions like birthdays, etc.
Webinar Tool
Webinar tool helps in building communication with customers. It helps in inviting, reminding and providing more sales to its users. The webinar tool of GetResponse has given a breakthrough in online marketing as it increases the communication rate. Webinar tool opens up in minutes, saving your time. Just enable registration and start working. You can either keep it open or secure it with a password. It also features a customized option, allowing you to make your own title. It features various templates which users can select.

Analytics
With GetResponse, calculating email ROI is an easy task. It helps one to stay on top and maintain their performance. GetResponse features easy to read graphs, which provides an easy comparison of auto responder stats.


It also facilitates users by providing automated reports periodically and provides valuable email client stats.
GetResponse USP
GetResponse is no doubt the most influential lonline marketing too which provides a complete platform – empowering marketers and users.
Its USPs consist of following features.
It is easy to utilize. Anyone can easily work with GetResponse, you do not require high technological skills for it. Any user can make full use of it.
It is not high in cost and is affordable. This tool is worth the money.
It provides a complete all in one marketing tool. It keeps on upgrading itself by introducing new features with time.
GetResponse is the most excellent online marketing platform. It saves time and money, provides all tools under one umbrella. Professionals and nonprofessionals both benefit from GetResponse.
Conclusion:-
GetResponse is known to be "the world's powerful email marketing" software. It assists not only in maintaining a mailing list but also comes with exclusive features which make it even more powerful among its competitors. If you are searching for great email marketing software, GetResponse is the best option for you.