There's good news for companies and brands on social media, and it applies to all sizes. You can see why virtually all company and consumer marketers agree that social media is critical to creating a brand if you have the facts.
Consider your social media branding and put some time and effort into it when creating a brand on social media. One-to-many solutions like social media may help you spread the word about your goods and services to a large audience.
You may reach a larger audience by establishing a solid social media presence for your business. The question now is: where do we begin? The first step is to understand social media branding and then look at ways to strengthen your brand.
What do we mean when we say "branding"?
The logo is just a tiny part of a company's branding strategy. The fact that you run a multimillion-dollar business is also immaterial. As a person or a company, you may build a brand by how other people see you and your goods.
The purpose of branding is to influence people's perceptions in the direction you want, and that is why it is fundamental to work with a graphic design agency you can trust. There will still be an impression of your brand even if you don't aggressively sell it. Worse still, there will be no perception at all.
What goals do you have for your company's brand?
Everyone wants to be liked, but likeability is not necessarily a good sales tool. Make a list of your branding objectives so that you can evaluate the performance of your brand development efforts in the future.
Ways to build your brand via social media
There's a lot more to a brand than just a logo or color scheme. To build a brand, you must take a consistent approach to your consumers' interactions with the brand. Below, we look at how to maintain a unified brand image across your social media platforms.
Consistency is vital while using several social media outlets
It takes time and effort to build a successful brand. To maintain a '360-degree delivery,' Nike spent 15 years perfecting the process, according to Brandchannel. As a result, the brand's messaging, advertising, customer service, and packaging were all on-brand.
Your business's social media profiles, such as those on Facebook, Twitter, Pinterest and Instagram, as well as your corporate blog, should be consistent with your brand identity. Stick to one design and color scheme and use the exact words and phrases throughout your posts.
Make sure you are on the appropriate social media network
Different social media networks serve various purposes. Twitter is a conversational platform that's best used for disseminating industry news and promoting your business. Similar in some ways to Twitter, Facebook caters to a considerably older demographic.
For many, Instagram is the perfect platform to showcase their work and interact with other visual companies, journalists, and clients. You must choose a platform that will help you get visibility and connect with your intended audience.
Share regularly
Lots of posting was better in the early days of social media since it generated more interest. Today, however, an excessive amount of posting causes boredom and irritation. There is a fine line between sharing too much and seeming needy while maintaining open channels of contact with your audience.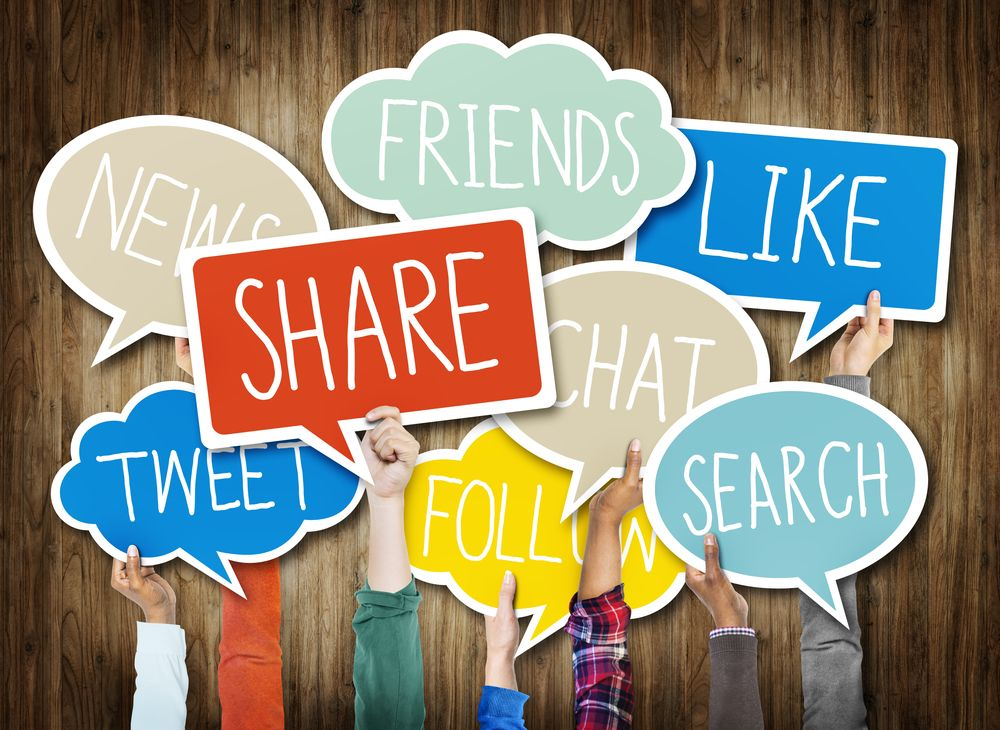 For most people, publishing three to four times a week is the sweet spot. Now and again, it's okay not to post anything on your social media platforms. Determine which social media indicators are most important to pay attention to, and then examine the data linked with your postings to discover the best trend.
Posts on social media should be upbeat and enlightening
A personal internet brand that can't be stopped must represent you if that's your objective. In addition to now knowing what to do on social media, do you know what not to do to maintain a favorable social impression?
Consider your interactions and material as a portfolio of your work and reflect your professional demeanor and general character. Reposting (or curating) other people's work is a good idea, but it should not be your only strategy. Sharing written material is also an excellent way to show your business experience. When it comes to sharing information with your network, it's essential to think outside of the box.
When it comes to increasing your online profile, social networking may be an excellent tool. However, as more companies hop on board, the marketing clutter will only get worse. Don't just utilize social media as a tool for branding; use it to stand out and retain consumers successfully. It is in your hands.
Also Read: 5 Must-Do Social Media Activities for an Online Business