If you didn't know about Alphabet, this is going to be one article which covers everything. In case you didn't know, Alphabet is the new corporate structure of Google that they announced this in 2015. Though they didn't tell us the reasons, everyone assumes that Google is going to try out different strategic business units (SBUs) and thus, this corporate change. This will take away the pressure from the main search engine based company, they assumed.
Google has always been a search engine focused company from the year 1998 when they were formed. Google went public in the year 2004 and in a recent post, the company said that from now on, the search engine will only represent G from the Alphabet.
The idea is very simple. Alphabet will now be a parent company which will parent all business units of which was previously known as Google. So the mobile unit, the auto car unit, the research unit and obviously the search engine will now be working under Alphabet, the parent corporation. The search engine is still known as Google is now under a new CEO, Sundar Pichai, who took the throne in 2015.


The new CEO, Sundar Pichai, is from India and will now be in charge of the global Google search engine network. Mr. Pichai has been working with the search engine department since 2004 and he has been nominated as the CEO of Google without any competition.
So, what's under Alphabet? Why did Google have to create a new parent company? Alphabet will now have different small units of Google under them. Google had a wide variety of services starting from their huge search engine to YouTube, Android, Google Play unit, X lab where they research into driverless cars, drones; Calico where the company researches biotech development; Capital that maintains its growth venture capital; and also the robot unit where the company researches about the robot division.


It was also said that not everything will go under Alphabet's supervision. Things like Android, Google search, YouTube, Play Store, Google Maps and Ads will still be under Google's control as they are closely related to the search division.
On the other hand, services like Nest will now be handled by the CEO Tony Fadell where YouTube will still be run by Susan Wojcicki. However, Susan will have to report directly to Sundar Pichai as YouTube is now under the parental control of Google, the search division.
So the primary question that everyone is addressing now is, why did Google take this decision? Since its birth, Google has been one of the most successful companies on earth and a big change like this in the corporate structure of the company can bring lots of differences which may not necessarily be good all the time. So the question is, why did Google go for this?
Well the answer is simple. Since this is Google we are talking about and it doesn't really care about their daily tasks, they can pretty much do whatever they feel like and that is exactly what they did in this case too.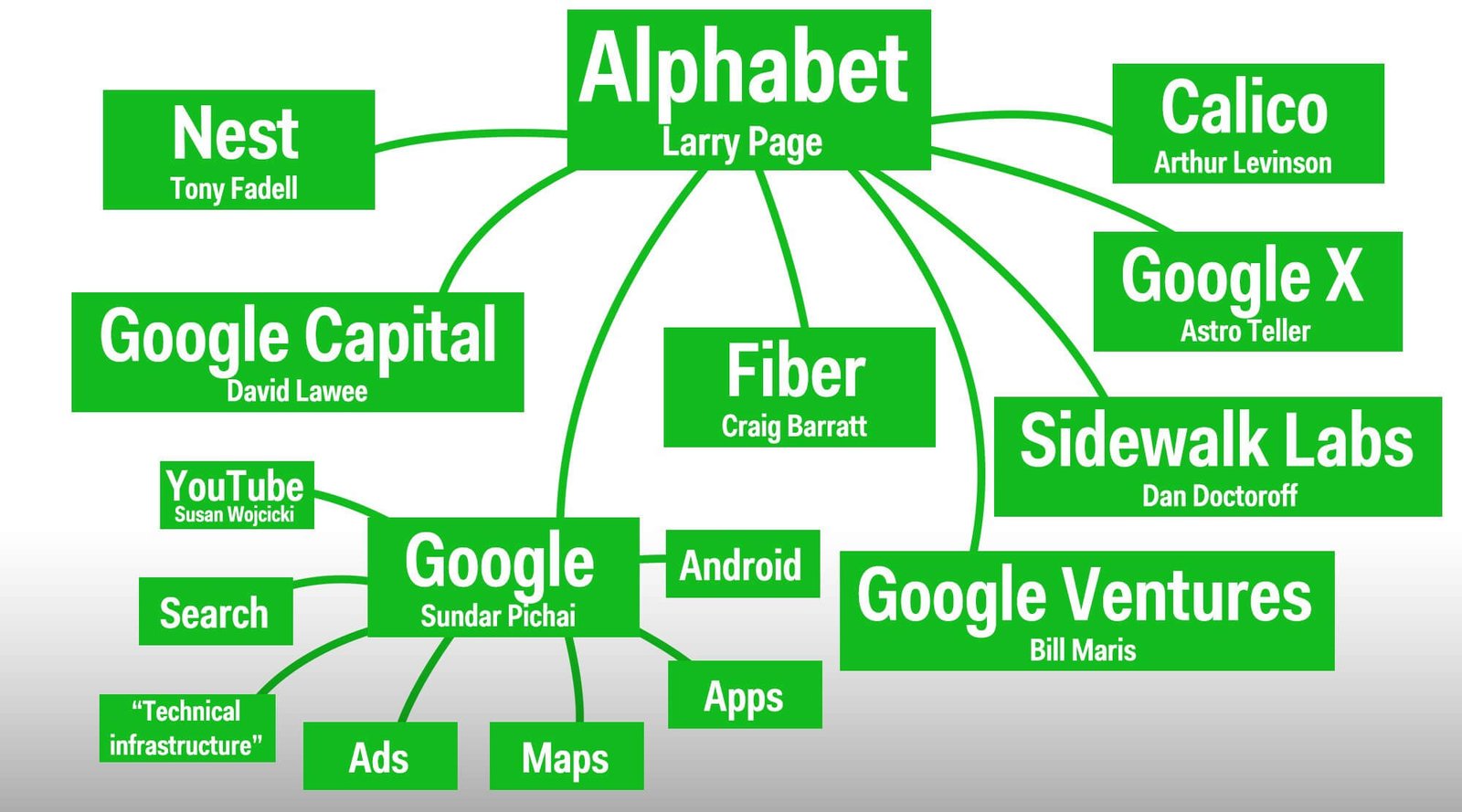 But obviously, Google's logic was not that. They had pretty solid strategy behind why they felt the necessity of changing the whole structure of the company. Where Google didn't really hold a press conference to elaborate on the details about the structure change, they did a few blog posts here and there and the reasons are pretty clear from the information that they shared with us.
The basic idea is simple. Google wanted to make sure that their individual divisions can be more creative when it comes to operation. Google had a feeling that their units are not being able to operate freely enough due to the connection with the other departments. So for example, Google search always had a direct impact on how many people visit YouTube and Google didn't like that process. Therefore, the company thought that there should be a competitive atmosphere inside the organization and the best possible way to make that happen is by dividing the company into different strategic business units while creating a new parent for all units.
Google also said that they are not planning to be one of those big consumer brands which has related products in different SBUs. They cleared that the whole idea of Alphabet is to make sure that their individual companies can get more independence and work on their own brands. This will help those strategic units to create bigger brands than they could have done under the name of Google.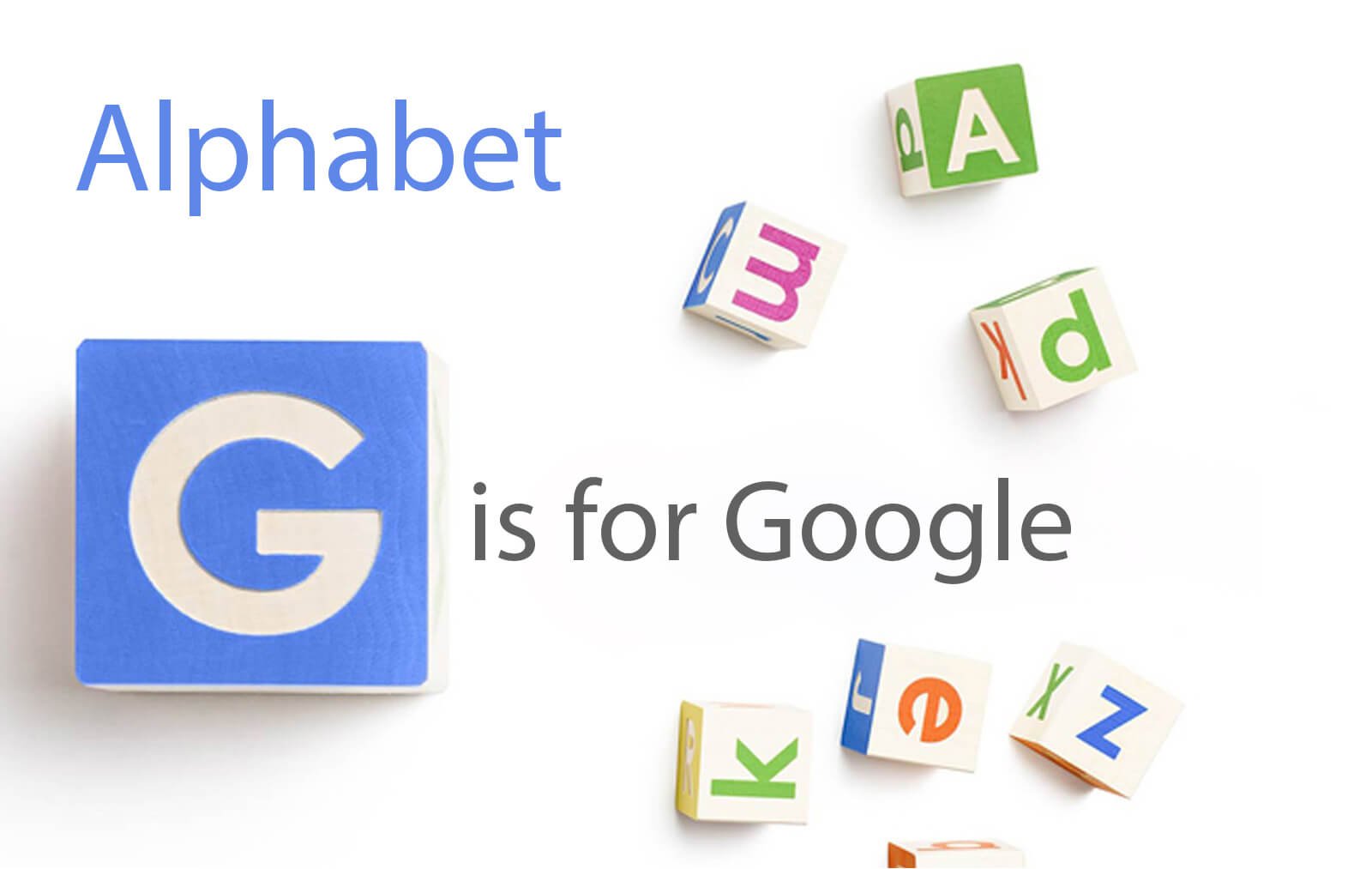 It is true that when you have Google on top of your head as a brand name, that brings a lot of benefits. At the same time, it brings a lot of harm for the company Google too. If the new product does well then everything is great but what if the new product does not work? The brand Google would have to take all the blames in that case, right? That was probably the idea behind launching Alphabet. So that even if things are going to get tough, the primary cash cow Google should not be affected.
There is however no way to prove what the actual plan is. We can tell you that the primary revenue source for the brand Alphabet is going to be Google. Google has produced more than 90% of the total revenue for the whole Alphabet company in last year and if things are not going to change under the supervision of Alphabet, the company will keep doing that.
We can only hope that Alphabet with it's new website abc.xyz is going to bring freedom to the different SBUs of the organization. Being a Google product, all companies already had enough freedom as per our consideration but the company itself wanted to take it one step ahead.
Whether the decision was a successful one is yet to be seen. We need to wait at least a few more years to see the results. Google is going to bigger but we will have to focus on the other companies that are under Alphabet. If some of those companies do well with Alphabet, then we would understand that it was probably a good decision.