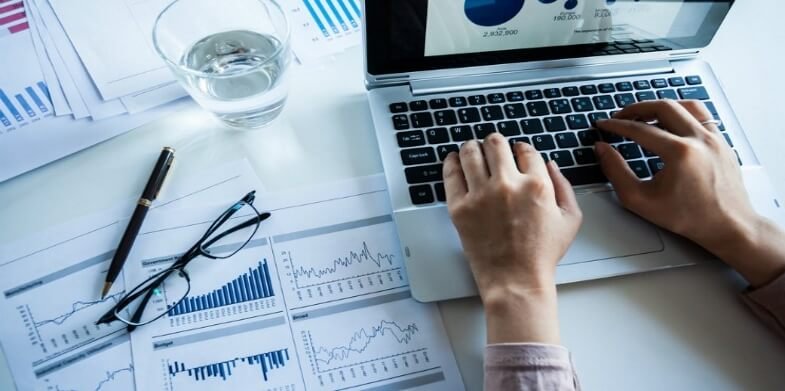 Whether you have heard a bit about PPC advertising and are interested to learn more about it, or you know that you wish to use PPC already to advertise your business, but you are not sure where to begin, you have come to the correct place!
PPC denotes pay-per-click. It is a model of online marketing in which the advertisers need to pay a fee every time one among their advertisements is clicked. Basically, it is a way of purchasing visits to your website, instead of trying to organically "earn" those visits.
Google marketing is one among the most common forms of PPC. This lets advertisers bid for advertisement placement in Google's sponsored links when somebody searches for a keyword which is related with their business offerings.


A lot goes in building a successful PPC campaign: tight from researching and choosing the correct keywords, to organizing the keywords in well-organized ad groups and campaigns, to setting up of PPC landing pages which are well optimized for conversions. The search engines reward those advertisers who can generate relevant, intelligently target Pay per click campaigns by charging them lesser for ads clicks. If your ad and landing page are useful and pleasing to users, Google will charge you lesser for every click, resulting in higher profit for your business. Therefore if you wish to begin using PPC, it is imperative to learn exactly how you should do it.
Let us face it. In order to have your website ranked organically on Google can take a whole lot of efforts and involves a thorough knowledge of how sites are put together. In case you aren't a web specialist, and looking to have the site ranked high on Google to get new traffic on your website, then possibly a PPC campaign or Google Adwords is for you. But, how PPC works?
In a Pay Per Click campaign, you pay out Google accpording too how much you want to have them to list advertisements for your website at the right and top of organic search listing. When somebody clicks on your advertisement, you pay the present Cost Per Click from your own budget. After your whole budget has been exhausted, Google stops to run your advertisements until you refill your fund.
While Pay Per Click is definitely simpler to apply, rushing into the procedure can be a real segway to failure if you do not know the basics. So, by having a look at the three helpful tips stated below, you must be capable to launch an efficient PPC campaign which will bring in new visitors on your website.
1. Create Aims for your Pay Per Click Campaigns
There are the 3 questions that will really be helpful for you:
Who is your Pay Per Click Campaign's target? Always remind yourself of "who" you're aiming to reach via paid search. When selecting keywords and creating advertisement text, choose terms that your audience would look for and create advertisement text that speaks for their requirements. Always ensure the contents on your own landing page logically align with these ad texts/ keywords to ensure a high quality user experience as well as maximize your ROI. Place yourself in your visitor's shoes. Will the ad text and Keywords catch your notice or offer you useful information?

What result are you actually looking for? Recognize what you'd like the user to do after they click on a paid search ad by you. Include this objective as call to action within your ad text. Attract visitors to the landing page which easily leads them towards this objective
How will you find whether your PPC Campaign is successful or not? Ensure that you've set up a path to measure success prior to launching your Pay Per Click campaign. Ensure that tracking URLs are also set-up to examine Paid Search traffic. Constant analysis of the campaign metrics will disclose keywords you might wish to consider stopping and opportunities to raise.
2. Establish a Simple to Utilize Campaign Structure
The two words to always keep in your mind here are Simple and Relevant:
Simple: You'll be managing your Pay Per Click campaign on an everyday basis. Ensuring that your campaign's structure is manageable and intuitive will make monitoring the campaign more efficient and will let you better identify inefficiencies and efficiencies.
Relevant: Make tightly themed advertisement groups with smaller groups of keywords. In addition, thumb through every keyword and ensure that your advertisement text is related to every keyword contained in each advertisement group.
3. Check the PPC Setting in Google's Adwords
You Need To Be Smart About Google's Network. By default, the Google Adwords opts every Pay Per Click campaign into the complete Google Network. This complete network of websites includes Google.com, the partner sites like Ask.com and AOL.com and even Display Network websites.
Opting out of Google Display network tends to be a best practice when you're just getting started out. The Display Network can incur thousands of different impressions by displaying the advertisements across thousands of websites. If you're working with a limited budget, Google's Display network can quickly deplete your budget and compromise visibility on site – Google.com.
Display network could be effective with cautiously selected ad text and keywords designed especially for this kind of advertisement placement. It is best to always revisit this tactic after you have garnered primary learnings from Google Search network.
Make use of Local Searches for Your Benefit. By default, the Google Adwords will live your campaign nationally. If you're a local business, if you ship only to a particular area, or offer service (only) to particular geographic locations, it's a finest practice to customize the Location Targeting in the Google Adwords.
Know Your Account's Language. Google Adwords offer options particular to language targeting, advertisement scheduling, and devices. As best practice, click in the Settings of every campaign always to verify that your campaign is properly set up.