"Operations keep the lights on, strategy provides a light at the end of the tunnel, but project management is the train engine that moves the organization forward"-Joy Gumz. 
Did you know that only 2.5% of companies complete 100% of their project? 
The reason behind the mind-boggling statistics is the lack of project management (PM). PM is a method of planning, monitoring, controlling, and reporting–in other words–managing a project. 
Whether eCommerce or an online business, orchestrating a successful business is impossible without properly managing your business. With 97% of organizations considering project management critical for performance and success, you cannot afford to overlook it. 
Project management is no longer limited to completing daunting tasks; it shapes the road for a successful eCommerce business. 
How to Project Manage Your Ecommerce Business?
With eCommerce sales becoming a rage, the industry will likely grow to a $4.5 trillion industry by 2021. To gain more profits and build long-term customer relationships, you require effective project management of your eCommerce business. Here are four ways of doing it. 
1. Choose the project management methodology
The starting step for success in an eCommerce business is the project management strategy or methodology. When you have the right method, the same is reflected in the result as your team implements it effortlessly while reducing the probability of errors.
Five common types of strategies are:
Agile:

An iterative strategy in which some part of the product is developed in every stage. Based on the customer feedback, you can tweak changes.

Lean:

A strategy where you implement new improvements in every stage. It eliminates the redoing process and helps in avoiding unnecessary meetings and tasks.

Scrum:

A strategy allowing rapid development and testing within a small team. It helps cross-functional and self-managing teams to deliver high-quality projects.

Waterfall:

In this strategy, the entire planning is done beforehand, and you do the execution in phases.

Kanban:

It allows the implementation of changes at the end and at any time when a change is necessary. Kanban limits multi-tasking and enhances the quality and speed of project completion.
Tip: You may have to adapt to a mix of two methodologies to ensure the eCommerce project's timely delivery. According to a survey, 88% of project professionals agreed that their organization was implementing a hybrid project management methodology.
2. Create an eCommerce project plan
The proverb, 'measure twice; cut once' may sound cliché to many, but it has become a vital thumb rule while managing a product. In the pressure to hit the stringent deadlines, managers are forced to rush up things, and in doing so, they overlook the benefits of creating a project management plan. 
When a project starts by skipping the planning phase, it's more likely to fail. According to PwC, 32% of projects fail due to poor estimation in the planning phase. If you don't want your eCommerce business to be among the 32%, start managing your projects by creating a project plan.
A project plan is a detailed document giving information on project execution, monitoring, and control. It provides a clear outline of every step which you take for a successful project. Such a plan makes you ready for the unexpected while dealing with everyday things. 
Steps to create a project plan
Step #1: Identify all the stakeholders
Step#2:  Define your goals and prioritize them
Step#3: Conduct competitor research
Step#4: Define the scope, budget, and timeline of the project
Step#5:  Create project deliverables
Step#6:  Create a project schedule
Step#7: Carry out risk management
Step#8: Communicate the plan to the stakeholders
Benefits of a project plan
Sets clear goals and objects

Increased chances of reaching a milestone within the given timeframe

Removes potential risk factors

Efficient resource allocation

Increases communication within the team

Helps in tracking progress
Tip: With 77% of high-performing projects using project management software, it makes sense to invest in one as it will do more good in the long term. 
Tool: Slite
3. Start with an MVP (Minimum Viable Product)
Do you already have a complete vision of your online store in your mind? Have you thought of numerous functionalities, which will enable hundreds of orders daily?
If so, you're not the only one!
Before implementing the plan, you need to verify them with reality. What if your vision doesn't convert to reality? You will needlessly end up spending hundreds of dollars first on development and then on fixing the issues.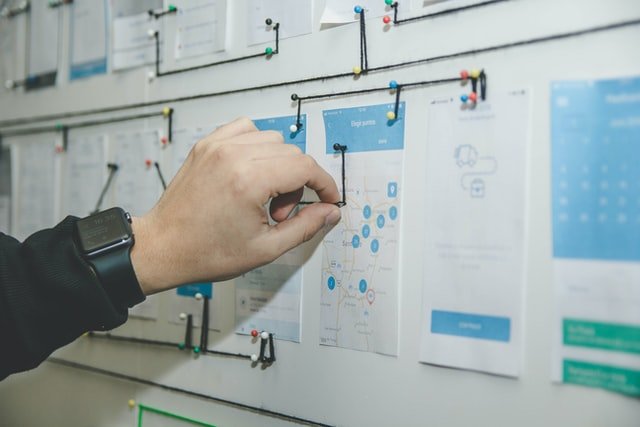 Therefore instead of implementing all the functionalities, start with the MVP – introducing a new product to the target audience with basic features enough to gain the customers' attention. It helps in understanding whether the product's vision and strategy are aligned with the market or not.
Zappos is one of the most talk-about examples of an MVP in eCommerce. Instead of developing a full-fledged online store in 1999, Nick Swinmurn, the founder, created a basic web page and took pictures of shoes from a nearby shop in the mall and uploaded them on his website. Every time a customer ordered from his online store, he ran back to the shop, purchased the pair, and shipped it to the customers. It helped him understand the viability of his idea. The concept used by Nick helped him cheaply test his hypothesis, gauge consumer demands, and get early feedback for his website.
Benefits of MVP
Helps in verifying ideas

Helps in understanding which ideas are worth investing and which are not

Enables honest customer feedback

Assures faster return on investment

Reduces the implementation time

Ensures faster time to market
Tip:  One of the top reasons for startup failure with a 42% share is lack of market need. And, an MVP addresses this very problem. If your MVP doesn't resonate with the audience, your final product will see the same fate. For eCommerce, MVP is a boon in disguise.
Tool: QuickMVP
4. Focus on communication
Your project management strategy and project plan go for a toss if you fail to communicate with your team members. Communication is not only about talking or telling all the project details. It's more about avoiding miscommunication and bad communication habits. No communication, miscommunication, and poor communication are three pillars that throw your eCommerce project off the track.
You can increase communication through regular reporting of projects and status, through team meetings, or face-to-face meetings. Effective communication is the ingredient for a successful project.
Tip: With one in every five projects being unsuccessful due to ineffective communication, building a communication culture with the team is imperative for eCommerce success.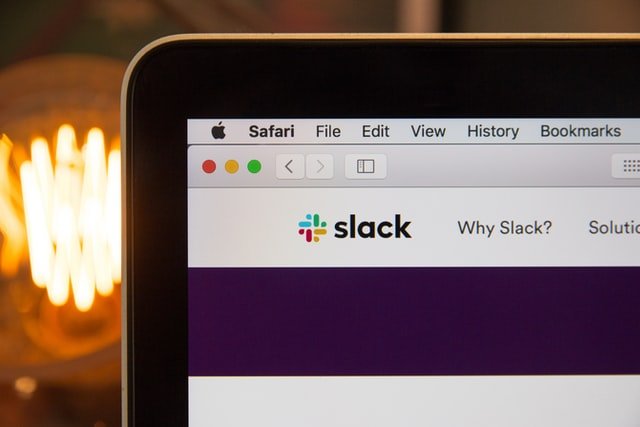 Tool: Slack
Conclusion
Orchestrating an entire team to project manage an eCommerce business is challenging. But with the right methodology, meticulous planning, bang-on MVP, and effective communication, you can avoid stress while ensuring timely delivery of the project and gaining a competitive advantage.
During the initial stages of eCommerce store development, give preference to customer experience and purchase process as it results in higher conversion rates.
Project management is essential for an eCommerce business as it breaks bad habits, and when you're delivering a project, you cannot afford to make the same mistake twice. Excellent project management has the power to deliver the hard-earned success you always deserved.
Running an eCommerce business is always chaotic, but staying organized will make it less so.