HTML5 is great, it's becoming more accessible, and it's definitely making the web a better place to be, if only for a couple of browsers for now. But, sometimes we don't have all of the time in the World, to create custom templates for our HTML5 projects.
When that happens, we have to turn to alternatives. You'll find plenty of HTML5 templates on the web, sure, most of them are going to trick you into being free resources, when in fact they're premium services, every step of the way.
I want to put an end to that, by giving you access to several online resources that provide genuine, and free HTML5 templates that you're able to both experience in the browser, and download right away. I'll be including one premium service in this list, which accounts for the majority of online posts for this particular subject.
I've tried to narrow this list down as much as possible, to provide only the best links that have frequently updated themes, because just like the web technology, the HTML5 itself is advancin and growing with every browser update. We need to embrace that.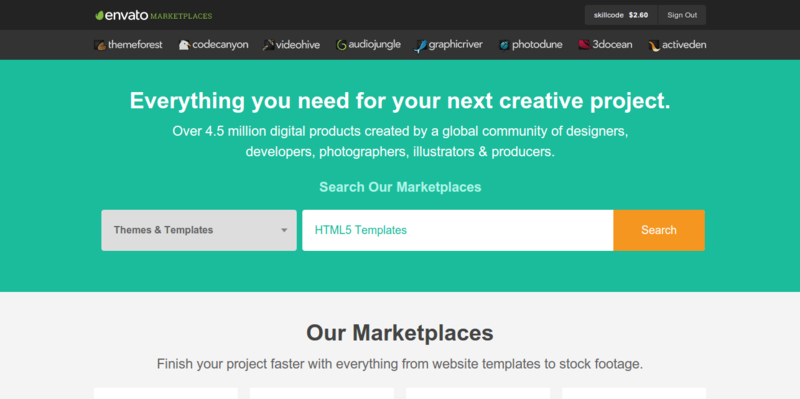 This is the premium service I was mentioning, we should quickly get it out of the way to focus upon more reasonable, affordable resources. ThemeForest is known for providing high quality themes for many different online platforms and languages, and that includes HTML5.
I've just double checked, and yes, there are over 5,000 templates available in the HTML section of the site, and most of them are under $20 – which is actually a pretty good investment, many of those templates haven't been bought a single time, giving you the chance to stand out from the rest of the web with a unique design.
(on the other hand, some of the most popular ones have been bought thousands of times, mostly because of their frequent updates and integration with the latest web standards)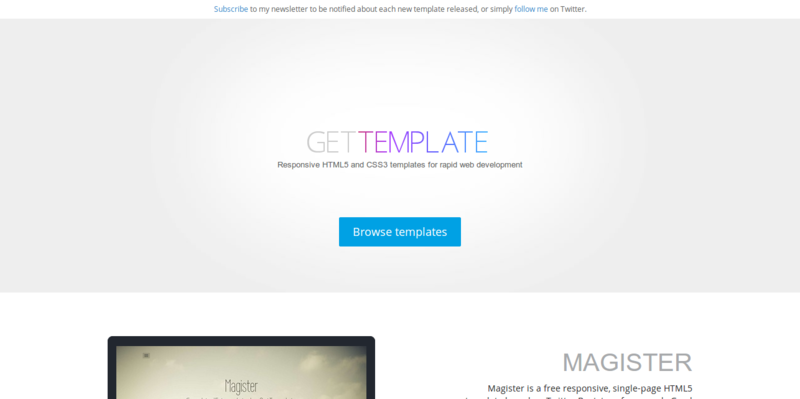 At the time of writing this, there are four free HTML5 templates available for download. There is quite a bit of variety, with templates available for business sites, single page projects, portfolio and a specific template for those who want to sell domain names. At free of charge, it doesn't get any better than this.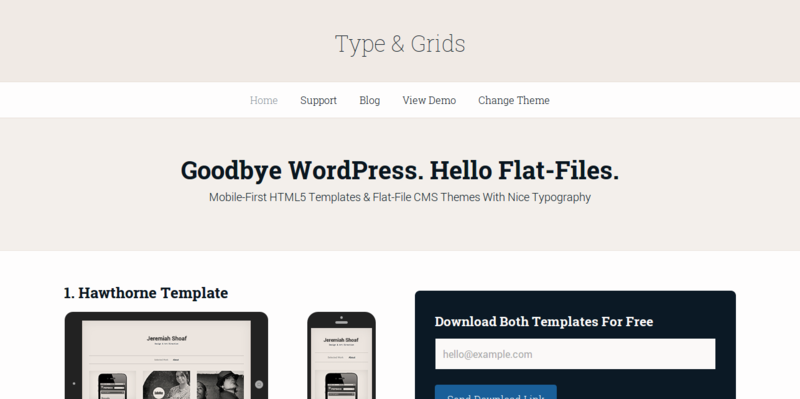 You get two professional looking templates for free download, they're both available for a preview on the website. After a quick review, one of them can be used for a personal site to display photography / work, while the other can be used to show a product listing or something similar. I'm liking the typography on these two themes.

If you haven't heard of HTML5 UP before, you're missing out, big time. The themes on this site have been downloaded over 2 million times in total, something that many developers dream about. At the moment, there are 20 free themes to download.
It's built by the same guy who is behind the Skel.js framework, the one that I talked about in my post of minimal frameworks for front-end developers. I think you'll enjoy this particular resource, great themes and there is something for every occasion.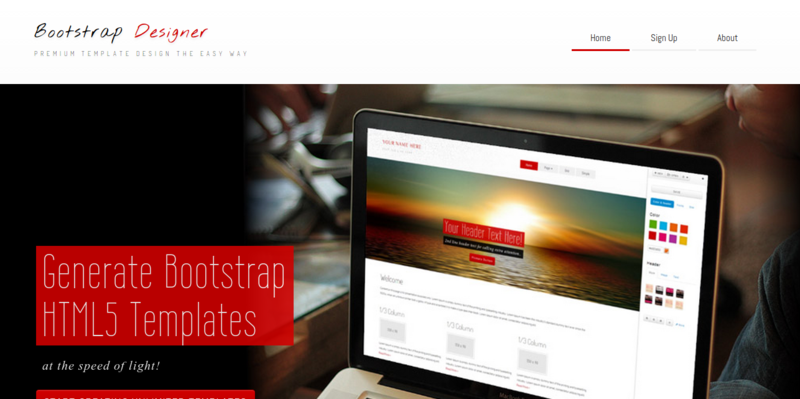 Screw getting ripped off by 3rd party sites, giving you nothing, but a bunch of bull-crap which doesn't serve any purpose. Bootstrap Designer will allow you to create your own HTML5 theme, based on the popular web framework Bootstrap. You can also check out my separate post, for Bootstrap themes.
Use Bootstrap Designer to create various design styles: minimalist style, black & white, grunge, typographic-driven, monochromatic look, clean & creative, etc. After finished designing, download the result as a ready HTML template (with sample content) in ZIP – ready for client demonstration!

You get nearly twenty free HTML5 templates from this website. From what I can tell, they've been downloaded over 1 million times already, so I suppose they're great for using as a starting point for your business or project that you're working on. Not only that, they're built for usability, and feature the latest CSS3 functionality to stand out from the average templates you find online.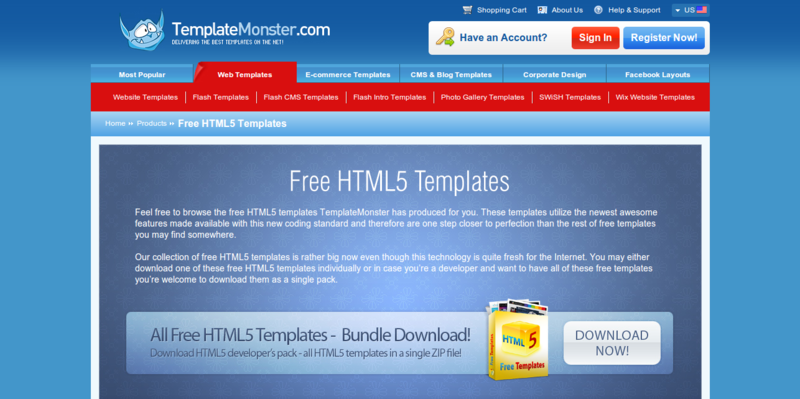 Don't worry, it's a list of free stuff. TemplateMonster offers 9 free templates for you to download, you can also grab the PSD files for additional styling options. Of course, if you know your way around PhotoShop. I really like the 'Design Company' template, it has a nice FLAT touch to it, and looks really good – multiple color choices make it more appealing.
Where to get free HTML5 templates?
Well, I guess now you know. It's the most comprehensive list you'll find anywhere, and the reason for that is that it's linking directly to theme provider websites, instead of slow-poking each theme, one by one… I think it's more efficient to just jump on a site and see all the themes for yourself.
What about you, did I miss any of your own favorites sites where to get themes for HTML5 projects? I hope not.