Irrespective of the size, nature or industry your business is in, podcasting can play a crucial role in your business growth and success. When properly targeted, podcasts can help you connect with your audience at a much more personal and experiential level. This, in turn, extends your influence and builds your community.
Why Podcasting?
Before delving deeper into how we can make podcasting more interactive, we must first establish the prime reasons as to why businesses go out of their way to incorporate podcasting into their marketing strategy.
Simply put, podcasting is much like on-demand talk radio. It introduces a new dimension into how your audience consumes your content. Whenever a person takes a walk or workout at the gym, they'd love to listen to some educational and engaging content. This is the niche your podcasting can leverage to amplify the reach and influence of your brand.
To activate the marketing potential of your podcasts, you must make them interactive. If you are not quite sure how to go about this, read along for some helpful tips.
Make your Conversations Valuable and Relevant to Your Niche
A majority of professionals use the traditional marketing approach in podcasting where they push their products and services down the sales funnel. This strategy has slim chances of success. The best methodology if you are to make your podcast interactive is to devote it to your industry or niche.
Research has shown that the business podcasts that have struck gold in marketing success are those featuring valuable conversations around their industry. For instance, if you are in real estate, your podcast should focus on stories and topics that interest anyone looking to invest in real estate and not push your business and products. This builds authority and a pool of knowledge around your podcasts.
Map the Size of Your Audience Using Smart Devices
Edison Research, one of the top providers of strategic marketing information for businesses, stated in their 2017 State of Podcasting Report that close to 25% of Americans listen to podcasts regularly.
Clearly, not every consumer of podcasts does through a smartphone, but using web analytics, you can determine the percentage of your site visitors that use smartphones. Once you have your numbers, build a podcasting strategy to engage them. Through advanced website software, you can tailor podcasts to suit your smartphone visitors.
Read More: – Learn How to Start Your Own Podcast
Use your Authentic Voice
Podcasting, much like blogging is as social as any other interactive platform can be. Authenticity of voice is hugely important for your brand as it makes your conversation personal. It is a notch up from the written word and if you give it your all, it can be the most intimate marketing tool in your arsenal.
Remember, your podcast listeners do so by choice. They elect how, when and where they listen in. For this reason, the relationship you should have with your subscribers must be strong. If your audience loves the inflections, diction and attitude expressed through your authentic voice in your podcast, they will love your brand too or whatever it is you recommend. Irrespective of the size of your followership, people always appreciate originality.
Pay Attention to Your Audience
One outstanding feature with podcasting is that it creates not just customers, but a community. For this reason, your podcast should be more of a conversation than a sales pitch. The best way to respect the relationship you have with your audience is by constantly adding value. The best way to do this is to share with them whatever information you have without holding back in anticipation that your audience will pay for it later on.
Strive to ensure communication goes both ways. Integrate your community's voice and email feedback into your podcast so as to make them part of your show. Asking them for their input and say in your content makes them own the podcast. There is something powerful about niche podcasting and if you can listen to your audience, however small it is, your returns from the podcast can be enormous.
Success in podcasting should not be motivated by the bottom line only, but rather in building relationships. Appreciate the gradual progress in subscribers, downloads, and feedback because podcasting being an investment takes time. The effort and heart you put into the production of the podcast will reflect in the quality of the output.
Target the Struggles of Your Customers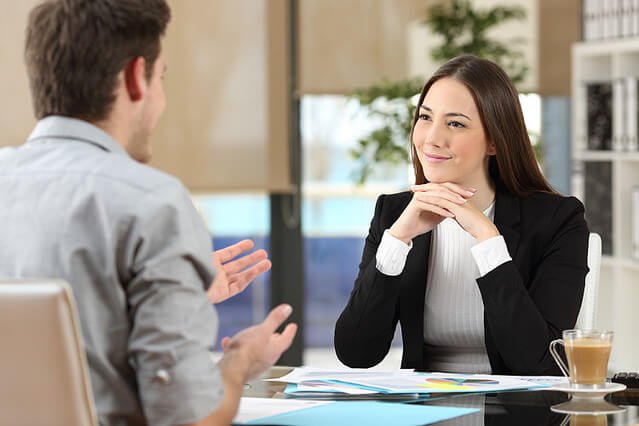 One of the primary goals of business is to build a relationship with the target audience. In the social media era, you have to deliberately build trust with your customers before you start selling anything to them. As part of your customer analysis, get to know the specific struggles they face on a day-to-day basis. Once you isolate these needs, use podcasting preferably in episodes to target them.
When your customers discover that you are solving their problems, they will trust you more. The result of this is that your audience will be prompting you to sample and buy your product or service instead of the other way around.
Introduce New Voices
Podcasting becomes fun and more educative when you bring expert guests on board. Try to source for new voices not the usual suspects. People tend to get bored of the same old and seemingly tired voices. To excite your customers and make them more likely to download and listen to your podcast, find new people who they haven't listened to in your context.
You can go for bestselling authors in your niche, renowned academic researchers, and generally people who are authoritative in your field. People love new ideas and new faces. In fact, a majority of businesses or professionals who have enjoyed huge podcast downloads integrate this aspect into their overall strategy.
There are lots of other useful tips in making your podcast more successful and interactive. However, you need to start from somewhere and the above ideas can give you that perfect start.