What is the biggest thing driving most of the businesses towards corporate prosperity on the digital front?
Technology seems to be the best answer to this question. The world of modern business is electric fast. It takes just about a second to change. Many technical advancements come and disappear. Some of them survive because of their flexibility and ability to help users achieve maximum output with minimum efforts. ASP. NET is one of those outstanding technologies in the world of business. ASP.NET stands for Active Server Pages.NET.
Now, what exactly is this technology? ASP.NET is an effective platform in the form of an open source framework. One of the leading tech giants in the world named Microsoft must be credited for designing this powerful open framework. Microsoft designed ASP.NET with the objective of helping developers for the development of extremely reactive, responsive and dynamic webpages based on ASP.NET web development practices.
The capacity of ASP.NET for Effective Web Development Process.
What ASP.NET offers as a common commodity is very special. Let's take a good look what actually ASP.NET web development companies offer for taking your business to the next level of unmatched corporate prosperity:
Proven reliability
Solid scalability of solutions
Cinch utilization of .NET framework
Completely robust and effective ecosystem rife tools for faster developmental process.
Mentioned below are some compelling facts and figures to help you look for a highly qualitative .net web development company:
| | |
| --- | --- |
| The number of live websites based on ASP.NET | 1,348,039 |
| Percentage of websites based on ASP.NET Version 1 | 0.6% |
| Websites based on second ASP.NET Version 2 | 22.2% |
| ASP.NET Version 4 based websites | 77.2% |
| Total percentage of live websites based on ASP.NET on Internet | 15.8% |
| Popular websites businesses using ASP.NET web development | MSN.com, Microsoft.com, Office.com, Microsoftonline.com, godaddy.com, bankofamerica.com, china.com.cn, icicibank.com , washingtonpost.com etc. |

What to do to find such a .Net web Development Company? Or in simple words, what characteristics a client must look for in a good .NET development company. This might puzzle most of the businessmen. These important questions always strike the mind of every established businessman or a growing entrepreneur planning to take his business digital.
Every company offering reliable solutions based on ASP.NET services must have a fully-fledged team of professionals loaded with the wealth of reliable experience. Additionally, these solutions must be very effective, interactive, affordable, innovative, aesthetically and visually attractive. Most importantly, businesses should always look forward to hiring .NET development companies having professionals loaded with ample experience to provide effective Umbraco web development services.
Umbraco and Its Role in ASP.NET Website Development Process:
You are advised to be wise and look for every opportunity to seek productive education about website developments Services related to Umbraco. Actually, Umbraco is an open source CMS designed with the objective of helping ASP.NET MVC developers to keep the task progressing faster towards effective competition. It acts as a very effective platform for the designers, developers and editors having expertise in the domain of Bootstrap and Angular JS for creating their own data types and dashboards to ensure extremely pleasurable user experience for their clients. It is used as an integral part of ASP.NET. This information about Umbraco will help you seek effective website development services based on Asp.NET.

Vital Pre-requisites of a reliable company delivering ASP.NET website development services:
Coming back to the point, following are the perquisites of a reliable and efficient website development companies:
Professionals loaded with the wealth of productive, proven and reliable experience.
Complete focus on the development of very effective architecture of an application.
You must look for experience to apply the best coding practices and affordable global delivery model.
Businesses should try to hire .NET web developers in India offering high level of trust, integrity, quality consciousness, delight and timely project delivery practices based on in-depth research methods.
Extremely high client retention rate. It must be over 75%.
Consistent support through the experience of professional available 24/7 willing to help with all sorts of ASP.NET Versions and components.
The importance of .NET based services cannot not be ignored for making the most of Umbraco web development services. Expertise of every .NET website development service provider must be taken into consideration while hiring. Here are some of their characteristics:
Completive expertise in the domain of Server Scripting, ASP.NET MVC.
Effective experience in the domain of content management system, customer relationship management and OMR.
Development of website forms using HTML, DHTML, ASP.NET, Umbraco etc.
Immaculate utilization of third party tools, server controls.
Useful support for C++, JavaScript, C#.
Website or app migration services.
Quality assurance and testing procedures for applications and websites based on ASP.NET.
Moreover, businesses should not forget to keep their eye on latest Microsoft announcements in this regard. Recently, Microsoft through the introduction of ASP.NET core 1.0. It shocked the world because it is not the continuation of ASP.NET 4.6 by any means. Instead of it, it is entirely a new framework that borrows most of the elements of ASP.NET. The main objective behind the introduction of technical innovation in the form of ASP.NET core 1.0 is to take the popularity of development to a whole new level.
To be honest, it clearly means more support for more languages and more help for the community of developers across the world. It is a kind of transformation of the development processes at very large scale.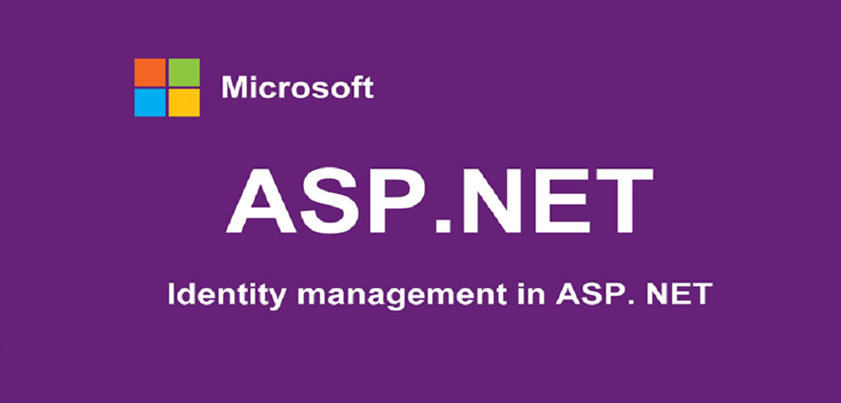 Apart from this, Mobile development, IOT and Big Data and Cloud Services are some trends that must be taken into consideration while hiring .NET web developers in India. ASP.NET is likely to be used as a premiere technology for the development of useful applications for android/iOS based smartphones. To add more to it, it is very effective technology to help your business get the most out of IoT and Big Data. As for cloud services, they are getting popular fast and most of the .NET applications are developed and implemented using the cloud technology to perfection.