When we talk about reputation management online, what is the first thing that strikes your mind? Well, as the words suggest, it is maintaining the business brand name and helping it stand enormously online. Companies need to have a good public image because a negative impression can have detrimental effects on business sales.  
Heard companies requesting customers for a 5-star rating? Well, positive customer experiences can paint the business pathway to success, thus ensuring positive reviews from customers are indispensable. Building an impressive public image is important to maintain the brand name so that when customers' look for a relevant service, it is the business name that reflects in mind. 
Imagine yourself doing reputation management for a politician. What will your task be? Well, it may evolve around burying negative headlines, avoiding bad press, laying to rest the stories of arrests, bringing good stories of charity in notice along with informing of the brilliant tasks done for the local community. 
In the same way, you need to have efficient strategies for your business online reputation management. It needs to talk about your organization strategies for business expansion, and tactics for boosting positive online reviews. 
Winning the customers' trust has always been tough and an adequate marketing strategy with splendid services can help to be successful. It is since ages that reputation management has been of great concern making companies take necessary steps to woo the customers. 
The traditional ways of reputation management were not online but used to be a manual process where knowing the customers' reviews was equally important. As services are now online rather being the traditional in-store experiences, it is, therefore, essential to consider customer sentiments even on the virtual platform. 
Importance of online reviews
In the old days when customers did not have a channel to register their reviews, the negative experiences led to deteriorated business services. It resulted in making the business owners unaware of the cause for the disinterest of the customers, as there were no reviews to get a suitable answer.  
This is the cause the significance of reviews cannot be overlooked. It helps to manage operations and bring a better change as per the customers' interest, thus is vital. Online reviews help businesses know of their flaws and perks, which ultimately allows boosting services. 
Reputation management online has several benefits to bring to the business and here we have the reasons that highlight its importance: 
They are ubiquitous
As an online business, you cannot hide from reviews! A service provider has to face reviews (both positive and negative) everywhere and thus it is essential to understand the importance of working accordingly. 
Online reviews are connected with social platforms, and websites, thus one cannot run away. It is vital to manage services accordingly so that a satisfying experience does not lead to negative reviews. Good service will anyway help you earn admiration and customer faith, thus focusing on proficient services is imperative. 
Judging factor
Online reputation management is been given great importance, as it is the ranking factor for businesses. When customers get an only platform to share their experiences, it becomes vital to take care of the services there, as other customers make their minds based on these reviews. 
Thus, it is important to look after the offerings to make sure the customers are not disappointed.
Reviews to improve clicks
Customers' faith in online reviews a lot. If a business receives 3-5 star ratings regularly, customers will trust its offerings improving the business clicks. 
Reputation management depends on customer reviews, so companies need to focus on getting their business listed in Google Local 3-Pack so that it helps in increasing the business clicks. 
Reputation management as social proof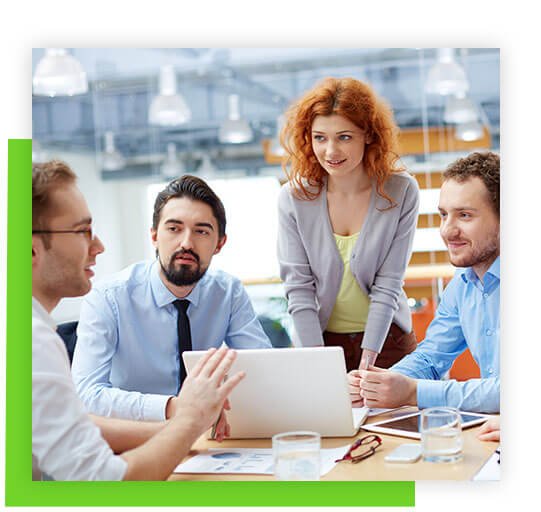 Social media is a place where companies can excellently advertise their services. Since several businesses have their indexing in Google and every customer can connect to your services through social platforms. 
Thus, looking after reviews on social pages, working on the SEO of the webpage, and offering services through eye-catchy advertisements and blogs is crucial. 
Reviews act as proof, as it influences the customers' purchase decision. Thus, competent offerings through all social platforms can help in your business online reputation management. 
Managing reviews online emits trust
The significance of reputation management is supreme because it brings trust. Companies can use their positive reviews on the business webpage to attract customers. People consider following the word of mouth consideration, which is why using reviews as trust signals can bring positive results to ultimate sales. 
Reviews are assets and displaying 5-star rated by customers emits trust to the prospects compelling them to buy the business service. 
Lastly talking about the best reputation management tools to trust, you can rely on Awario, Reputology, SEO SpyGlass, Grade.us, etc. 
Thanks for reading!