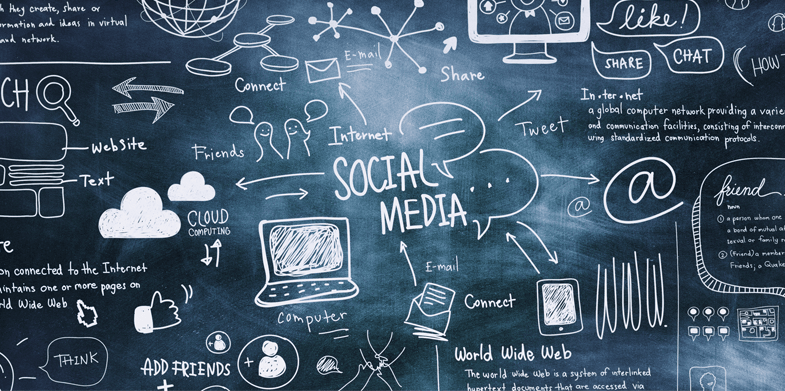 Facebook, Twitter, Pinterest, and Google Plus, they are ruling the present SEO market like never before. Whether, it is improving the conversion rate or focusing on the customer retentions, it has proved to be fruitful in almost every field. But, aren't you bored of these repetitive usages? Well, do not worry; we are here with a new list of social platforms that are on a rise in recent years.
You may be a great fan of Facebook or Google Plus, but there is nothing bad in testing these platforms. After all, in digital marketing, it does not take much time to hit the minds of the users. To assure you that you are not wasting your time, we want to tell you that these platforms have already been given a green signal by many of the growth hackers out there.
Here is the list of 9 underrated yet remarkably important social platforms: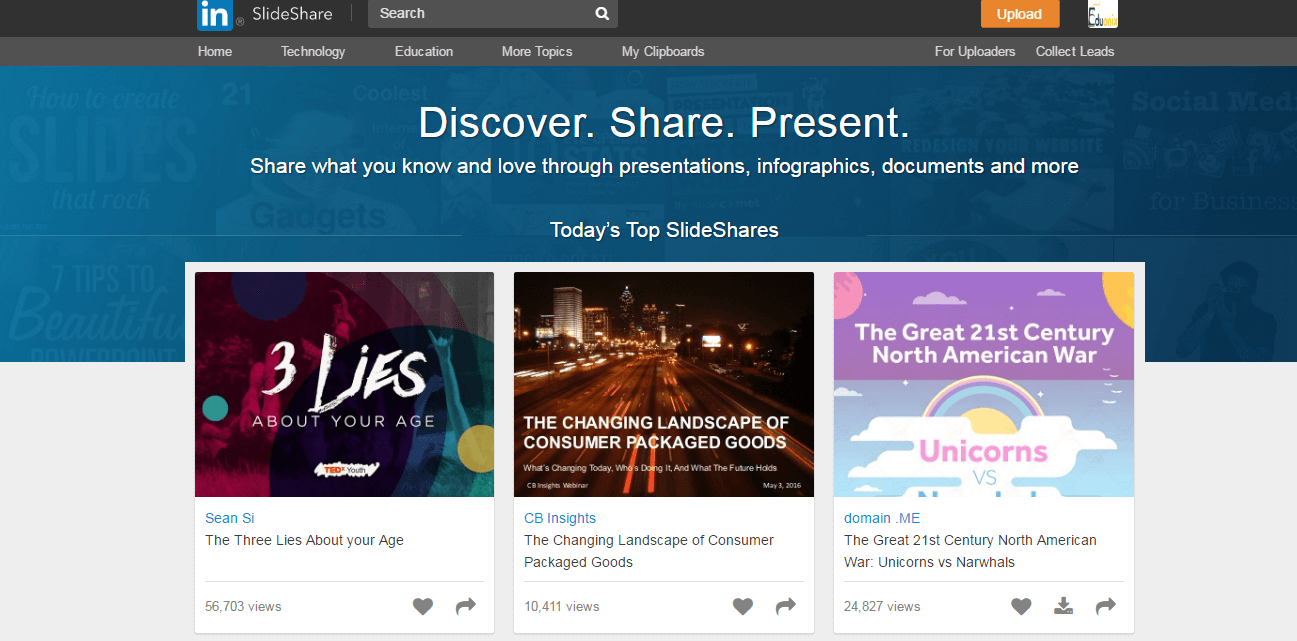 A great platform for marketing and SEO. Slideshare is typically a PowerPoint Sharing site that enables the users to upload their presentation for the viewers. Slides have always been an amazing way to communicate with your audience and this simple logic gave rise to Slideshare.
If Slideshare was not there, the death of PowerPoint would have been for sure, but this platform gave new life to PowerPoint. Once again PowerPoint is all up to show its potential and more than 40% of the B2B marketers agreed on using this platform. Great for content distribution, Slideshare brings opportunities to show your research work and out of the box content. As a result, you receive a huge channel of new visitors.

Quora is a top-ranked site for long-tail queries. Being an amazing Q&A platform, it allows the users to ask as well as answer questions. You can also move ahead with following and voting on the best answers. The convincing part of this platform is – it brings the beginners as well as great minds from around the world together. So, this is the time to establish trust and loyalty among your customers. Offer them a genuine solution and they will reach you again and again.

Did you know that a successful person reads 4 to 5 books per month and that is 5 times more than what a normal person reads? So, if you want to be benefited by the power of reading, there can't be a better place than Goodreads. Not just a place to read books, Goodreads also a platform where the great leaders of the world share their reading experience. Making it more interesting for the readers, good reads allow the readers to rate, review, and organize the books the way they like it to be.
4. VK (VKontakte)

It is the largest social networking service in Europe. Although available in different languages, it is particularly popular amongst Russian speaking users. Like with most of the social media networks, the website's main functionality is based on sharing photos, links and status updates with friends and private messaging. It also has tools to manage celebrity pages and online communities. A user can upload, stream and search media content like music and video. VK has a superior search engine which allows or complex queries to find friends and real-time news.

It is still an underrated platform, but has changed the way people go for video sharing. An incredible choice for personal branding, Periscope is an instant as well as highly interactive platform. The appreciable feature of this platform is – its on-demand capabilities. Users can broadcast their live videos without much hassle. According to some marketers, it is yielding greater results than any other social media platforms in the market. Adding more to it, Periscope is also backed by Twitter and that makes this fresh platform a desirable choice. Can't talk about the future aspect, but this one is a great pick for a while.

Photos, hashtag, and geo tags, hyper is all about it. But, do not assume it to be something like Instagram as it is more about the upvotes. Some users also term it as a harmonious mix of Instagram and Reddit, and that literally completes its definition. So, how it is different from Instagram?
Well, it is the feature of opinion generation that makes it so popular. Along with getting upvotes on your post, you can also ask for an opinion about your photos.

Exclusively designed for selfie uploads, Shots is more like Snapchat and Instagram. You can chat with friends on it, but can't comment on images in there. Shots is more about connecting people and this focus has led to weaker concern over user's privacy.  For now, it is displaying some weaker attributes, but with a few additions, it can act big in the upcoming days.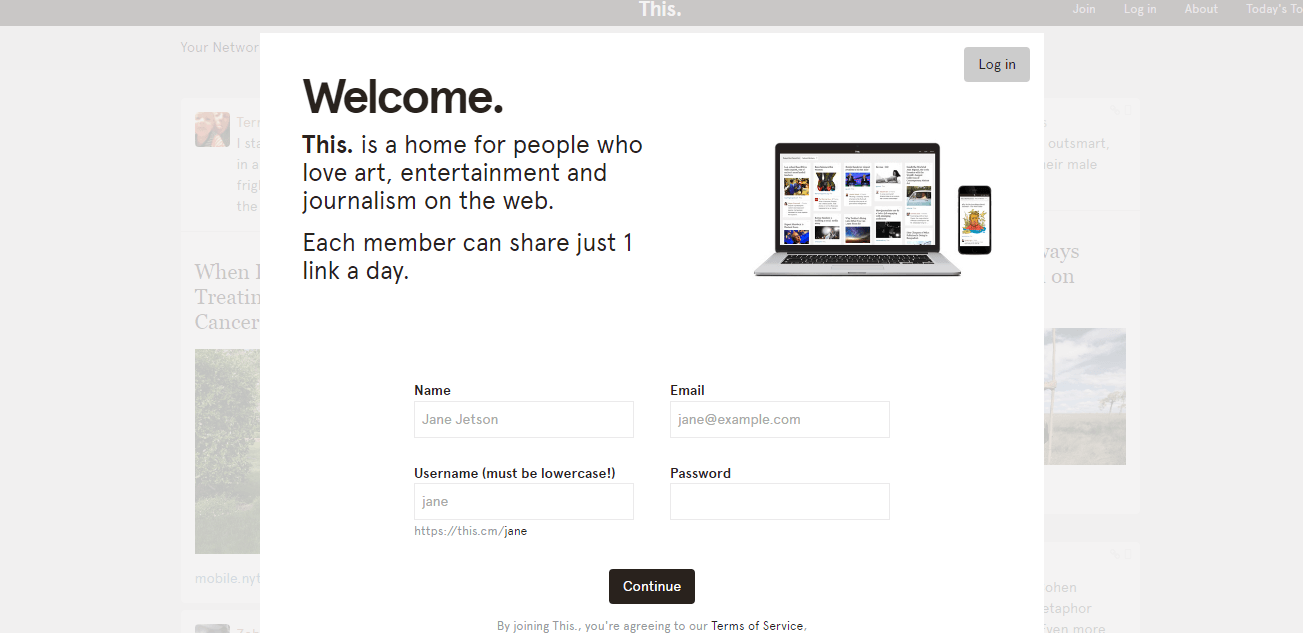 Tired of the cluttered, distracting, and confusing interfaces of other social platforms, you may like to shift towards This. A very simple interface with limited posts will keep you in contact with the audience without any distraction. This allows sharing of just one link on it every day that automatically reduces the clutter on it. The whole idea is boosting the quality links without creating chaos. We can't really guess about its future, but it is a great idea that can gain momentum too.

Ello is almost like Facebook or Twitter that allows sharing and posting web contents. The difference is in the principle it stands by. Ello clearly defines its rule by standing against advertisement and assume that other social media platforms are totally owned by advertisers. Well, that is somewhat right too. According to its claim, Ello has guaranteed that it will never sell the user's information to third parties. That is undoubtedly a great stand to take in the era of advertisement. But, let's see how it makes its place in the market.
The discussion is never-ending as thousands of social media platforms and apps are coming into the market every day. But, it is not worth your time to experiment with all the new hits. Some die within months and some perish after years, but there are times when a marketing giant comes with something ravishing and have the potential to twist the scenario of the existing market. So, try these 9 platforms and start leveraging its benefits.
Conclusion:
Although Facebook, LinkedIn and Twitter are the most popular and beneficial social media platforms, these unheard of platforms are also advantages. These are the social media platforms that can greatly help in your SEO as well by making your profile on them, sharing content, sharing your website pages, redirecting friends on your site, etc. These never heard of social media platforms have established a remarkable position on the Internet.