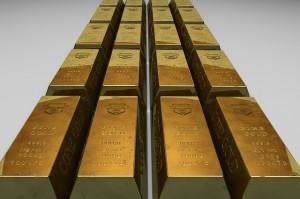 Getting caught up in the content creation process is a common thing, it happens to the best of us. It's especially common for new bloggers to take the content creation much more seriously and thus end up with content that is big in quantity but less so in quality. The question we are answering in this post: Is quantity better than quality?
Let me explain a couple of things, in case you want to know why quality is better than quantity.
Note: This is creatively written blog post!
The Bloggers Dream
The dream of the blogger is to create a blog that will eventually help him establish a status of an expert in his field of choice. The blogger knows he needs to work hard in order to achieve his dream. The more time he invests in his projects and goals the more opportunities start coming his way. He definitely knows that there are other bloggers out there, just like him.
The Users Dream
The users dream is to fulfill a need or to solve a problem, in an easy and quick to implement manner. Time is money, right? The user begins to look for the solution, and within a few moments he has found himself on the bloggers blog. The solution? The solution is there, in it's full glory. It's well presented, easy to understand and it definitely does the trick it needs to do. The user feels obliged to share this content further with his peers.
Time Well Spent
What if the user ended up getting on the wrong blog? Where some other blogger considers quantity of content to be a priority? He would probably hate himself for spending too much time on finding a solution on an problem that shouldn't take longer than a minute to solve.
As bloggers, we should work hard towards making our user experiences enriching and fulfilling, it's our commitment to make the visitor time well spent. If someone is willing to invest their time in reading, and sharing our content, we should invest our time in making sure they are served only with the best content.
Solid Foundations
We have all got goals and end results we aim for. Each of us experience our blogs differently. The one thing common with all of us though, is the process of creating compelling and appealing content that doesn't require the user to ask anymore questions. It's as simple as that.
It doesn't just seem like a lot more work, it is. We are bound to make mistakes along the way, we can continue our journeys by avoiding one of them right now.
Quality & Quantity
It's a strange mix, but it is possible. It means spending a lot more time on your blog and focusing on pushing out those blog posts one after another, it's probably what many bloggers do once they begin their careers. I know I have done it in the past, and I still do to a certain extent.
We can always learn to write content quickly, why not learn how to write content that shouts "I'm quality content!" in your face?