WordPress is used to create a vast array of websites, and so the themes cater for a wide range of subject matters and markets. It's important to know what your goal is and to keep your theme and content tight within the bounds of that genre and market to avoid over complication.
1. Research
Hopefully, you've already spent some time looking over other WordPress sites that fit within your realm of content and can identify common qualities amongst them. The next step is to focus on other sites themes, layouts, readability, colour schemes and image choices.
Also look for what makes it, or doesn't make it, engaging.
Look for a theme that supports your overall goal, a good place to start is by seeing what's out there and looking at a range of high quality WordPress themes to suit you site, remembering that simplicity is the key to sophistication.
2. Make it Personal
What sets you apart from the millions (literally) of other blogs out there?
You need to let your personality shine through when creating your WordPress site, and that starts with choosing the theme. Your friends and family should be able to pick your site from a line up.
3. Be Specific
You need to know exactly what you want, what you are trying to do, and who you are trying to invite to read your blog. Specificity is key, so you need to sit down, write it out and think this through.
Have a clear image of exactly what it is you are trying to do. Otherwise, you will just be wasting your time throwing together a mish-mash of ideas which will lead to disappointing results and you eventually throwing in the towel. So it's worth it to take the time, and you owe it to yourself to do it properly and take yourself seriously.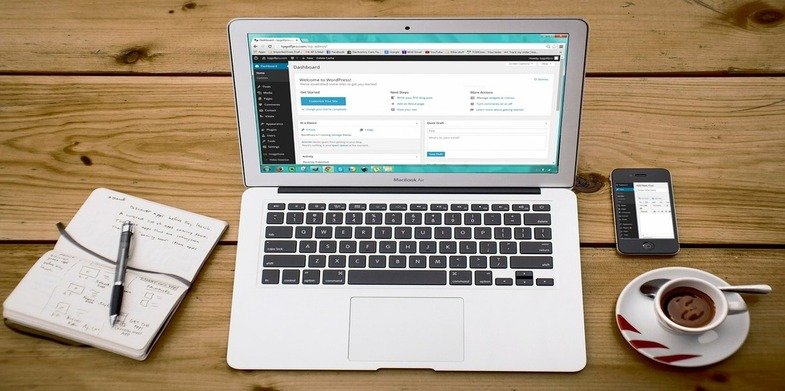 4. Plugins
A great benefit of using WordPress is the WordPress plugins, which give you a great deal of flexibility with what you can do on your site without having to resort to understanding complicated coding paradigms. Choosing the right plugins will make your life easier and improve the experience of your users so be sure to check out some of the most used WordPress plugins to find the ones suitable for your site.
5. To Pay or Not to Pay
Free versus Premium – there are of course pros and cons on either side of the discussion on whether to go with a free theme or pay for a premium set up. A while ago, free themes were generally of lesser quality that would show on your site. However, these days there are a number of great free themes that you can use.
For a beginner, starting your blog for the first time, it may be wise to start with a free theme that suits your site so that you are not accumulating overhead costs straight off the bat when there is a chance you may decide you no longer want to continue with your site, or that you want to go in a different direction with it.
It's easy to get excited with the initial motivation of making a website that you want to go all out and buy as much stuff as you can to give yourself the best chance of success, but your efforts and energy will be of greater use if put into some of the other steps listed here.

6. Colour and Readability
It's key to make sure your site is easily accessible.
It has been proven that people generally prefer lighter coloured sites, while dark coloured sites can prove more difficult to read. If you are set on darker themes, try adding splashes of colour to lift the appeal of the site.
It's also very important that you don't get carried away with interesting and fancy fonts, as tempting as that can be. Yes, it's important for your site to have a unique flair, yet at the same time it's more important that the information on that site is easily readable. Save the flair for your content and images, personalise those, rather than the fonts.
Do your research, have a clear goal of what you want your site to look like and what you want it to convey and make it personal! It's your site so make sure that it is identifiable as being such.