Starting an online business is a big decision. You'll be facing many issues and you'll have to answer a number of complicated questions, one of the most critical being: Should you buy an online business or start one from scratch?
Building a company from the ground up can be very rewarding but it also presents a number of distinct disadvantages, including the difficulty of hiring employees, building a customer base, and marketing the new business. 
When buying a business, you take over a company that is already generating profits. You have an established reputation, customer base, and employees so you don't have to waste time setting up policies, systems, and procedures. On the flip side, buying a business is often more expensive than building one from scratch.
So, which option is better?
In this article, we're discussing the pros and cons of both options to help you make an informed decision.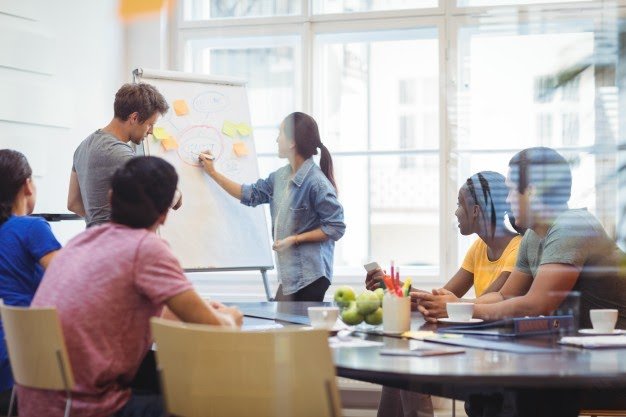 Starting a Business From Scratch – the Pros
1. It's More Affordable
Starting an online business doesn't have to mean dropping $300k upfront. In fact, some of the most successful and famous companies were started on a very tight budget and in the owners' garages! Unless you are starting something like an industrial manufacturing company, which requires a substantial upfront investment, Requirements for starting a business  are often much more affordable than buying an already established one.
2. You Get Total Control Over Your Brand
If you start your own business, you can build it as you see fit instead of having to adapt or update an already existing brand.
3. Personal and Financial Satisfaction
Building a business from scratch can be very financially and personally satisfying. You get the opportunity to work on your terms, rely on your own skills and creativity, set your own schedule, and even work from any location (depending on the business). 
Starting a Business From Scratch – the Cons
1. It Can Be a Financially Risky Undertaking
Even though starting a new business can be very rewarding, it's also pretty risky finance-wise.  Without an established customer base or a proven track record, it might be difficult to get the necessary funding, which can be very limiting. Your personal income may also fluctuate as you work to get your business off the ground.
2. It Will Take Some Time to Establish Yourself on the Marketplace
Even if you have awesome products or services, it's going to take some time until people find out about your business and get to know it better. Marketing your business requires a substantial investment in order to give results, so you might end up spending lots of money and time before you find your place in the marketplace and generate a return.
3. Be Prepared to Multitask 
Every new entrepreneur needs to oversee their business while dealing with a number of different roles. You will have to juggle various tasks like basic branding, looking for trustworthy and reliable suppliers, as well as creating and hosting your company site. Every minute you spend on these 'housekeeping' tasks means you're not generating income.
Buying an Already Established Online Business – the Pros
1. You're Buying an Already Well-Known Brand
When buying an online business, you're also buying an already established brand. The previous owner invested time and money in establishing the business in the marketplace and building relationships with leads, vendors, and clients, so you'll have a big leg up in attracting new business and closing deals.
2. Easier to Obtain Financing
Due to the fact that the business you're planning to buy is established and has a history, it will be easier for you to get financing. For banks and other financing institutions, financing a $500k business that has a return of $150k to $250k seems less risky than loaning $100k to someone starting from zero.
3. A Quick Way to Generate ROI
Purchasing an online business is one of the fastest ways to generate an ROI. You'll have more control over how you achieve an ROI than you would with investments like real estate or stocks.
4. Financial Flexibility 
Buying an already established business means that you're investing in a business that begins to generate income right away. You don't have to work hard and wait for years to produce a return that may never even occur. 
5. Focus on What Truly Matters
Buying an already existing online business means that the previous owner has already taken care of all the support tasks. These tasks—choosing or designing logos, establishing policies, building a website —are crucial but also quite time-consuming. Purchasing a business means that you can concentrate on aspects that bring in increased sales and keep your business growing. 
For instance, when you buy a business, you'll also get an already functioning website. Your job is to 'polish' that website in order to make it even better. For example, if the website already has great content, you can simply add a WordPress Table of Contents Plugin. This will not only entice your visitors to read the articles but will also help you structure your articles better, making your content more valuable to search engines and improving your SERPs ranking.
Buying an Already Established Online Business – the Cons
1. You'll Need to Complete the Due Diligence Process 
Before you can take ownership of your new online business, you will have to complete the due diligence process, which can be quite lengthy and frustrating. The process includes:
Assessing the financial health of the business

Ensuring the business is in compliance with all applicable legal regulations

Uncovering any hidden problems

Cataloging the business' liabilities and assets
2. Substantial Upfront Expense 
Even though most of the groundwork has been already done and there's a solid foundation to build a loyal customer base and boost sales, all these benefits come with a price that's much higher than starting your own business.
Final Thoughts
Whether you decide to build a business from scratch or buy an already existing one, entering the world of online business is an undertaking that can be risky but also quite rewarding.  
Take the time to look into your budget, options, and goals, but also to understand the market. This will help you decide which path is best for you.