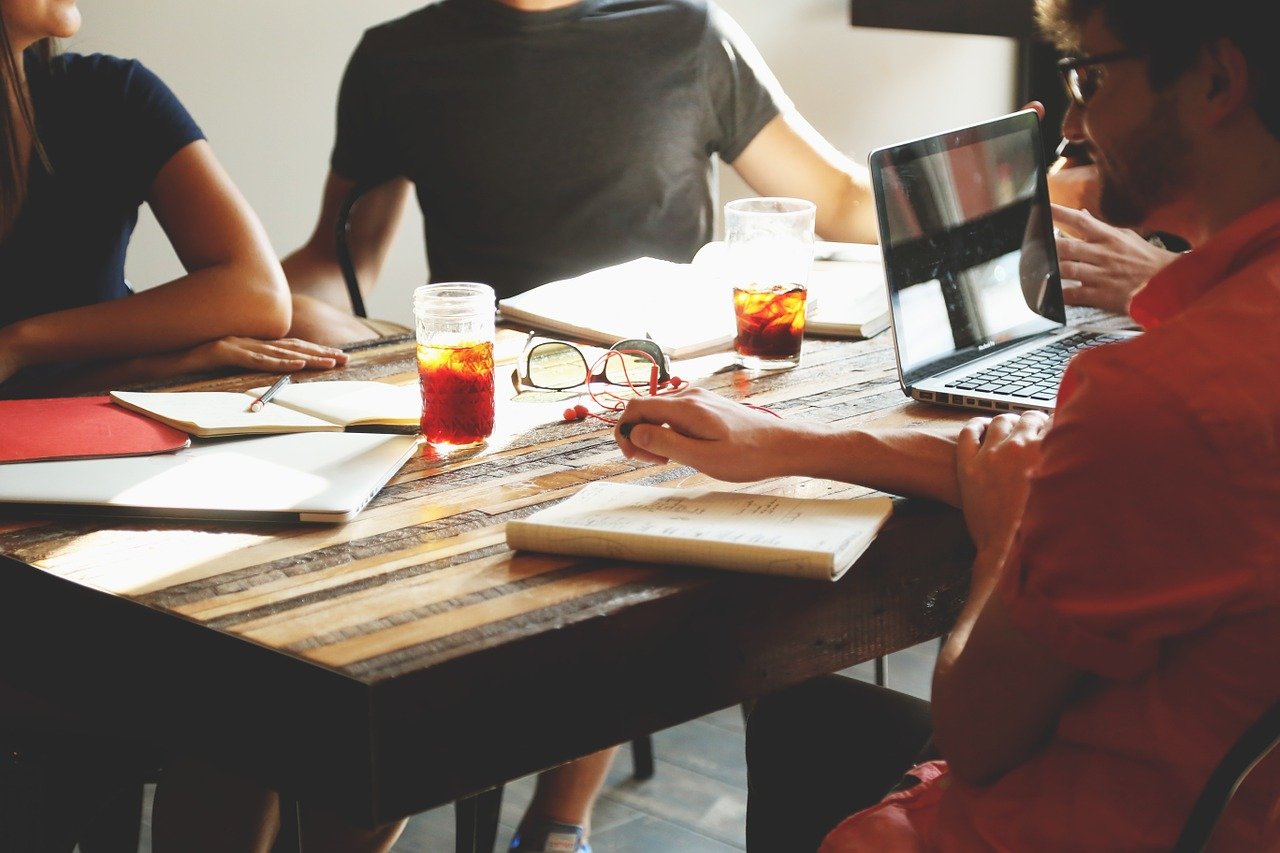 I would agree with you if you said that the first few times you try to open a startup or a new business – you should do it alone. That gives you the maturity that you need in order to better understand which parts of the business you can handle very well on your own, and which you would want to have help with.
These days, finding a co-founder is both easy and difficult, and for two reasons: one is that the co-founder might only be after money, or the other being that he isn't all about money, but does want to enforce some of his own personal ambitions into the product or service that you're delivering. Can be quite challenging.
Read: 8 Places to Look for Experienced Web Designers
Nevertheless, here is a roundup of ten very popular business sites that you can turn to whenever you're in need of a new partner to do business with. They're great networks and there have definitely been some great success stories to learn about.

FounderDating is the premium-quality network that can guarantee you real results in a very short amount of time. There have been tons of successful joint ventures happen through this site, some of which span in volumes of millions of dollars of investments. You can signup using your LinkedIn profile, and you can also find much more than just co-founders, but advisors and mentors as well.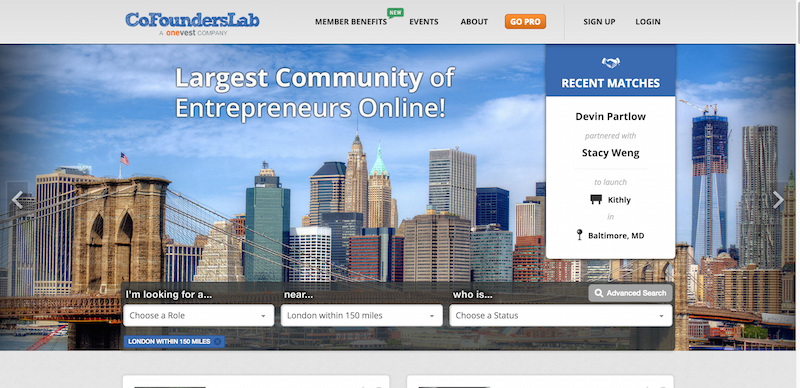 You could say that this is like Tinder for finding co-founders, the database is full of matches and there is definitely a lot of background information available for each person, so you're always sure that they're the ones to investigate upon. Signing up is quick and easy and there is a good overall success rate.

YouNoodle has built a fast-track engine for entrepreneurs, where performance in competitions opens doors. Unlike other startup networks, all YouNoodle startups are evaluated by locally appointed expert judges, and only shortlisted for other opportunities if they do well. Founders get global validation, investors can focus on top talent, and corporations may find unexpected new business partners. Our job is to make the startup ecosystem focus on the right opportunities: startups with global potential.

Are you someone who is interested in technology, but don't necessarily come from a technological background? CodeArmy will give you all the courses and information necessary to prepare you for your next tech-startup, it really is as easy as that. Learn how to build a startup alongside a co-founder from scratch!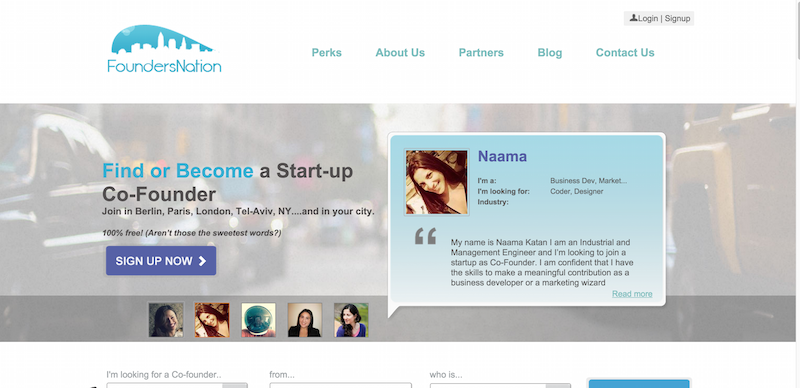 It's all about finding someone who you can share your passion with, in the best case scenario – you both are already looking to fulfill your roles as individuals in the particular market you're entering, which is what FoundersNation is trying to focus on; bringing together founders and entrepreneurs who're ready to share their vision.

If your startup is already at 10+ employees, you can reach out to Stanford Business School and try your luck at hiring an educated intern, whom you may either train up yourself, or see how he performs by default.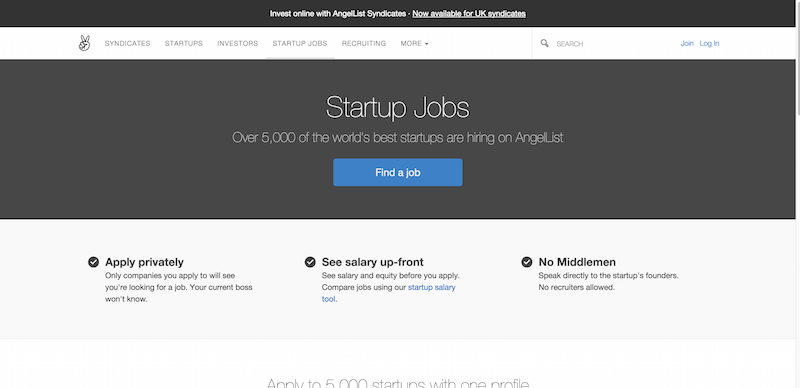 AngelList is no mystery to the startup World, it's one of the most well-known websites when it comes to acquiring new employees, and generally advertising your startup to the many industries. All things aside, this might also end up being your best bet for finding a professional co-founder who shares the same values as you.

Startup Weekends are weekend-long, hands-on experiences where entrepreneurs and aspiring entrepreneurs can find out if startup ideas are viable. On average, half of Startup Weekend's attendees have technical or design backgrounds, the other half have business backgrounds.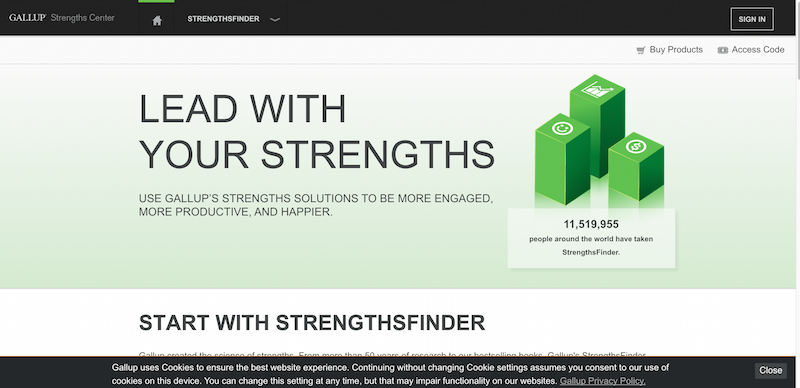 Founder Strengths is all about finding what your true strengths are in business and entrepreneurship in general, and then using that data to connect with other like-minded individuals to perhaps begin a venture of some sorts. Definitely a very good concept and has worked for millions of people so far.
The last place (and lets be honest, probably the best) to look for a co-founder is to simply attend Meetups in your local (or nearby) area, it gives you that instant human connection that you should be seeking for anyway. You never know where you are going to meet the guy who will help you to build your empire.
Finding a Co-Founder
Never settle for a co-founder that you've just met online, always make sure that you see this person in real-life at least a couple of times. See how you connect with each other, see what it is that you both like about the particular idea, and then see whether you can use that passion to build something amazing. Desperation isn't going to take you anywhere, but by working together you can get the keys to all the doors.