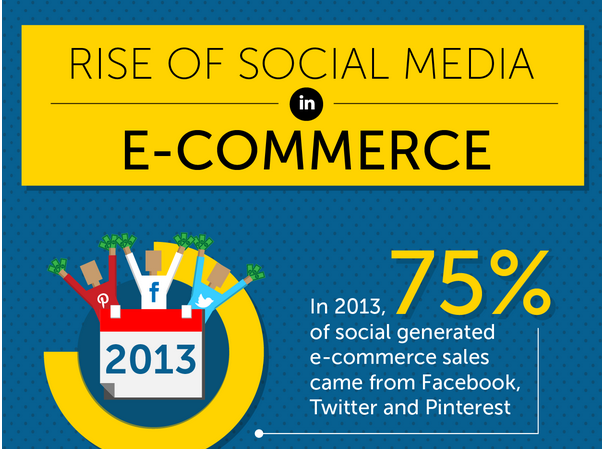 It's not long until social media becomes the only way for the majority of consumers to find new products and brands to gift their money to. I've seen the increase of product advertising on social media platforms for a while now, and while I do hate spammers and the way some businesses 'blatantly' advertise their products – I do find some of the advertising models interactive and fun.
It's no longer about being active on Twitter, or learning how to manage a Facebook fan page. We're now witnessing the era of video advertising emerge, where companies really put their products in the spotlight with quick and quirky videos that either grab the attention or they don't.
As marketers, we're now able to gather all of the necessary social media signals from our monitoring tools, and use that data to create content that will help drive sales, especially for eCommerce sites, as the market is growing every day.
This infographic shares some data about the past and the predicted future of social medias impact for eCommerce store owners, as well as some tips and advice for separate social media platforms to help you increase and drive more sales.