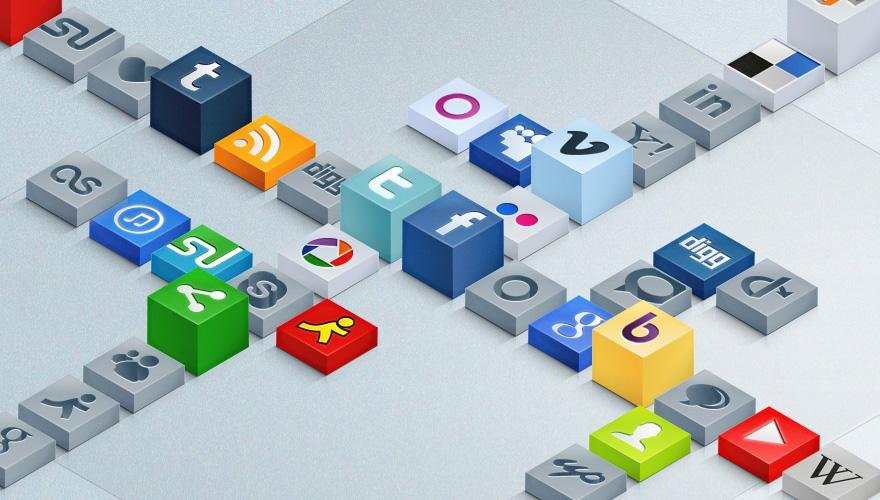 Are you a blogger, business owner? Finding it hard to manage and monitor multiple social media profiles at the same time? I'll show you ten tools that will help you analyze, monitor and market your social media portfolio at ease.
These social media management tools have been hand-picked by me, based on factors like community size and engagement, amount of features and the possibility to add multiple profiles at once, as well as some that offer marketing opportunities. It's always nice to be able to do all those things from one single dashboard.
Related: Top 10 Free Online Marketing Tools for Small Business Owners
The social media market is huge, we know that, and we understand that. That – after all – is the reason we even use social media. It's not hard to manage lets say Twitter, Google+ and Facebook all "at once", but eventually it can get "out of control" and the volume of interaction can go beyond our reach. This is why these social media tools are not only important, but also valuable to us.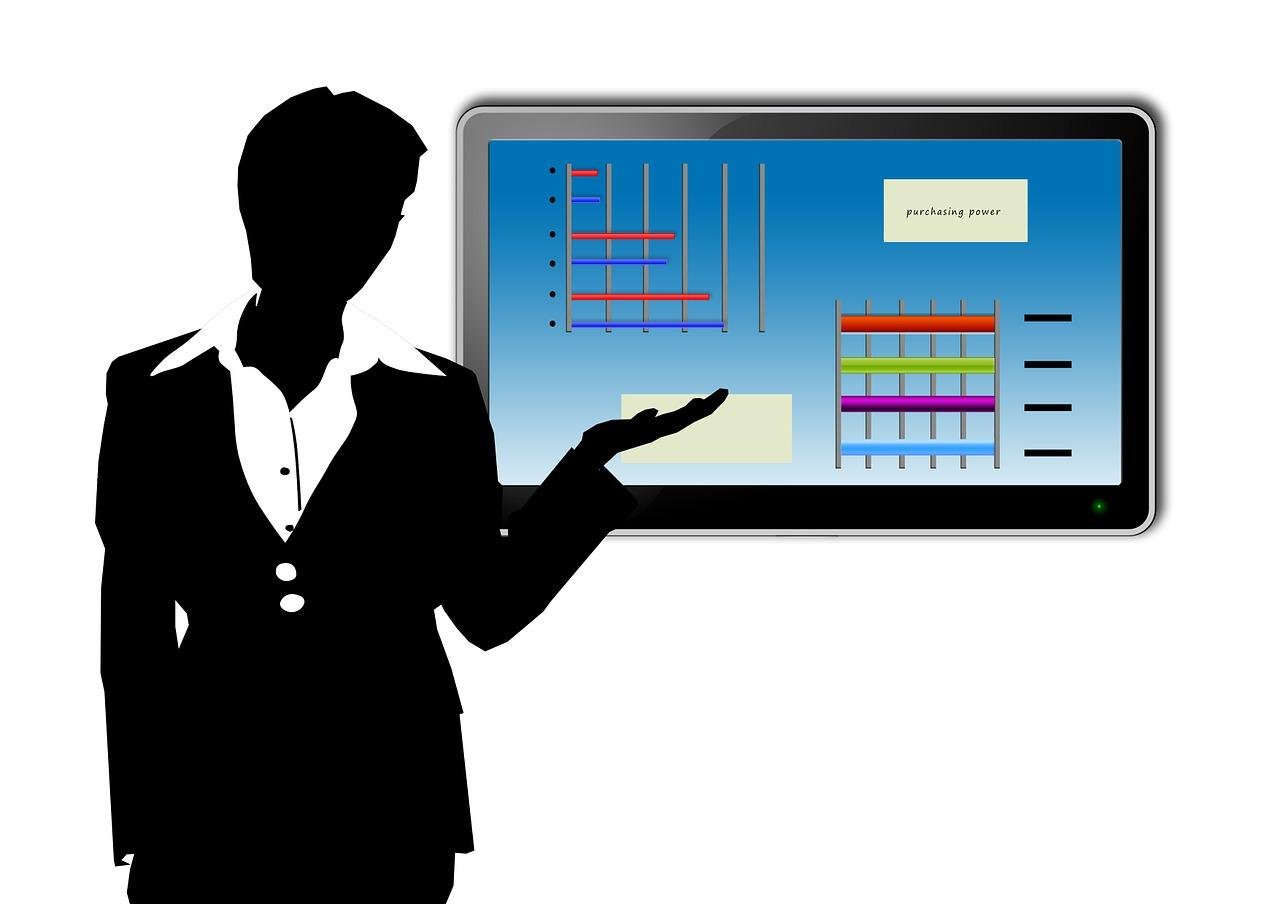 In the end it comes down to us having the statistics and measurements we need in order to grow our business, our clientele and our communities. It's always going to be about the business side of things when it comes down to the real usage for these things.
Two of my most recent posts that discuss analytical tools have been about finding Twitter hashtags, and monitoring Your Twitter account. The tools I'm about to feature on this list will help you track data of most social media profiles you use, and not limit the tracking to only one specific network.
It might come at a cost of price or the cost of features.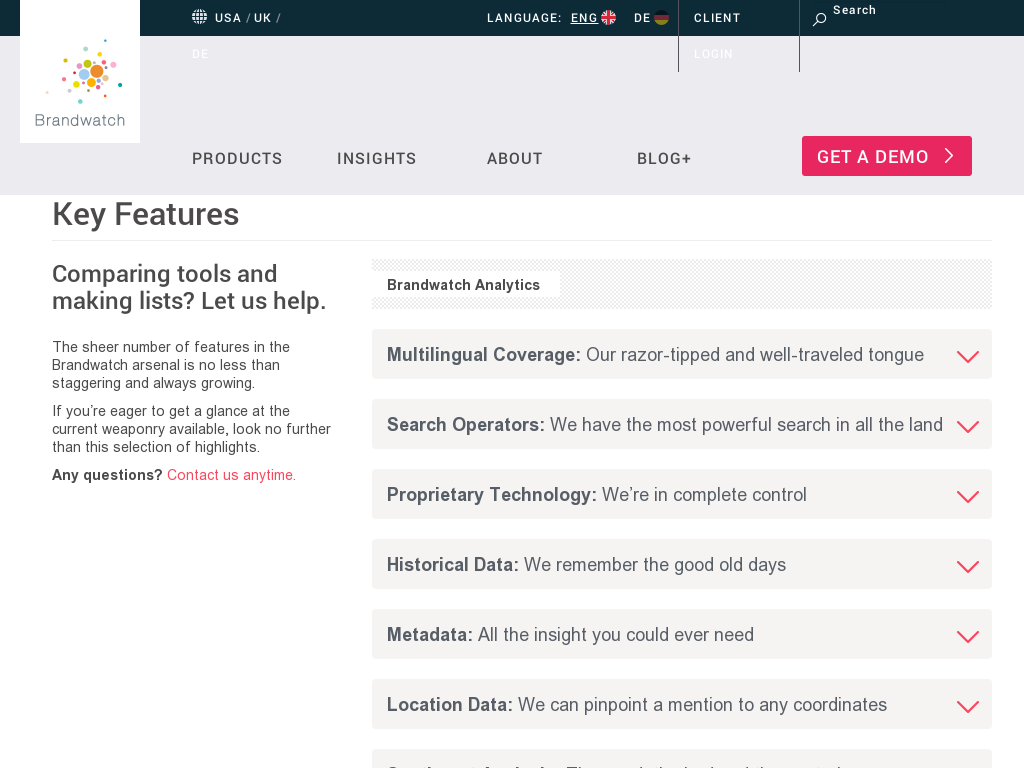 It comes down to our own needs, and the size of the company that we run, then we can start deciding whether we want to work with a smaller group or work with a full-scale company like Brandwatch itself. You're genuineely being challenged by this team of engineers to take part in their
demo program
and see for yourself what this tool can do for your business.
There are several dozens of features that Brandwatch is offering to their clients, please take a look at them on the official feature page. You'll be pleased to know that Brandwatch take their clients very seriously, and will happily offer coaching and training programs for everyone involved, both remote and on-site.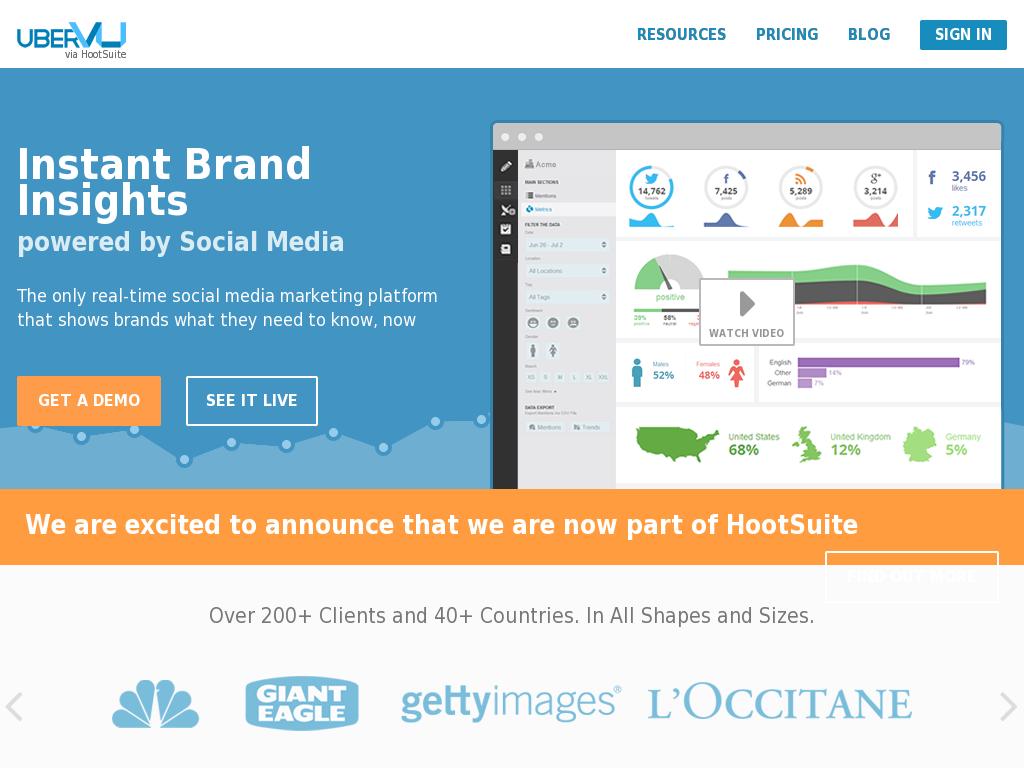 Read More: The Best Social Media Platforms for Small Business Owners
uberVU understands how busy social media websites can get, and the amount of data they provide cannot be dealt with from your standard Facebook insights dashboard. You need a powerful social media tool that can scale with billions of social signals every day. You need to find your brand among those billions of mentions, and uberVU will do exactly just that.
uberVU is dedicated to helping you sort social media data about your brand in a way where you can maximize your earning potential quickly and efficiently. It's structured so that you're always aware of opportunities to take advantage of, like for example the best time of the day when to publish something. This of course requires a lot analysis, but that's the trade that uberVU knows well!
You'll be pleased with the pricing module that these engineers offer.
Related: 5 Reasons Why You Should Interact on Social Media Daily
Radian6 used to be a standalone marketing platform, but is now operating from the Marketing Cloud. These tools are extremely powerful and have been recognized by numerous media outlets as some of the best that the market has to offer.
If more than 150M sources to gather data from doesn't sound appealing to you, then I have no idea what does. Head over to marketing cloud to find out the full feature list, and also to learn more about the products that Salesforce and ExactTarget are offering to help you and your brand establish a solid social media foundation.
Sysomos is an innovative company that builds social media monitoring products for brands and business owners who want to expand and do it quickly. Like any good company, Sysomos is proud of having their own technology and resources of gathering around the world's data in one single dashboard.
https://www.youtube.com/watch?v=agVOpF1VtV8
Sysomos offers a ton of features, and one of their most known platforms is 'Heartbeat' which is a platform for real-time social media monitoring and management.
https://www.youtube.com/watch?v=6JgGmGQf9M4
The list of features is so big that it simply won't fit in here without looking like it is going off-limits! It covers all of social media websites that your brand might be a part of, more of that is explained in the video above. You can see the full feature list of Sysomos services by following this link.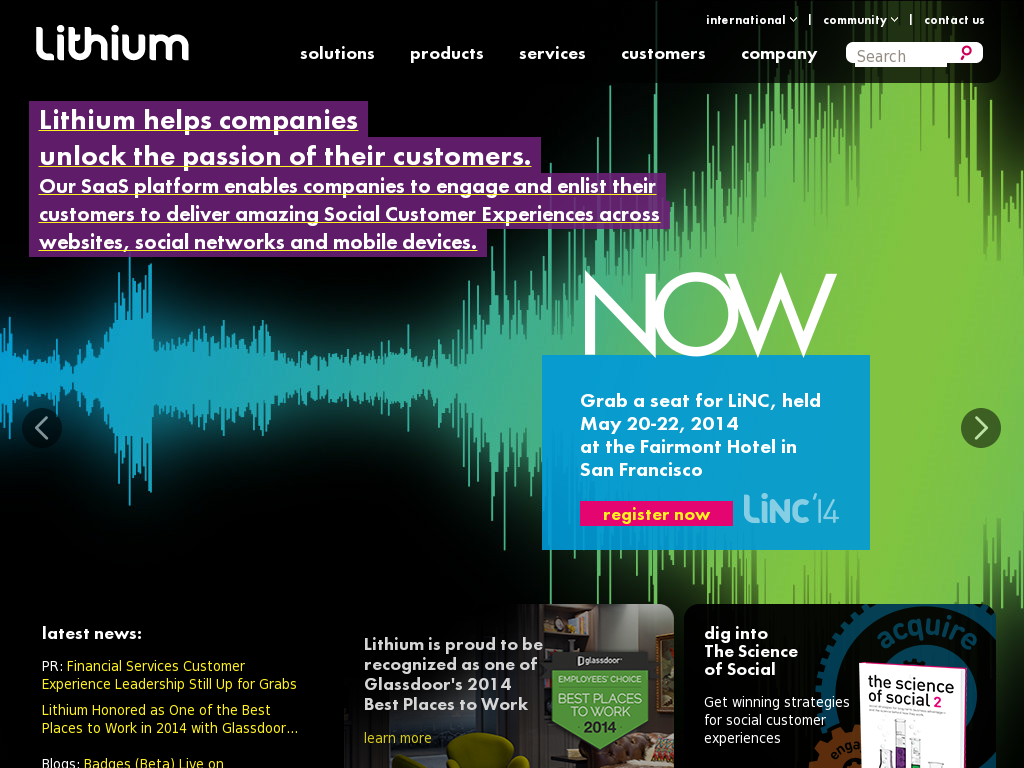 Lithium is a premium company that offers several solutions for both small and large business owners. The most sought after features of Lithium are:
social monitoring
social marketing
social commerce
social support
social innovation
The core values of Lithium is transparency, and the need to serve their customers as best as they can. The driving forces behind the team members is the need to be real and willing to learn quickly. You can expect a great quality service from a team of hard working social media engineers who will help you establish yourself as an trusted and reliable brand in this ever growing market.
Viralheat is a social media management company that is working closely with several big brands like Foursquare and Tumblr, if you're in a market that is docking close to those both – Viralheat might be worth considering, as it can provide very detailed statistics and data about the given social streams.
Founded and developed by two Silicon Valley engineers with experience in the security and network industry, Viralheat offers the most powerful technology available in the social space, while providing the compliance and scalability to drive successful business results across marketing, sales, support or any functional organizations. Launched in 2011, Viralheat is headquartered in the Silicon Valley and serves thousands of businesses worldwide.
You can head over to the Enterprise section of the website and find out more about the product, how it looks and what it does. Viralheat is definitely a company worth looking into if you're looking for something passionate, yet truly effective.
Quite a few of the tools and platforms that are listed in this post are meant for intermediate and large companies that need to monitor and analyze huge amounts of followers, fans and simply people who want to enagage the brand. Beevolve is one of those companies that want to work closely with small business owners and help them get their feet wet by offering solutions from the very early stages of an social media following growth.
You can introduce yourself with Beevolve and the CEO a little bit by having a look at the above video. Beevolve can provide solutions for both monitoring and marketing your social media profiles. You might find that features like retargetting are exactly what your business needs in order to grow and provide the best possible user experience.
Have a look at the full feature list first. The pricing plans are very affordable, and this one too is going to go in my list of tools to remember about.
Sprout Social is a wonderful social media management tool, not only to monitor and analyze your own social performance, but also to monitor your competition, just putting it out there! Sprout can help you create sophisticated, yet easy to navigate reports for seeing what is happening online and how you can take advantage of it.
https://www.youtube.com/watch?v=hipqrliBNDs
There are far more expensive tools on the market, that will not provide the functionality and set of tools that Sprout Social offers. Notable features include monitoring, publishing, analyzing and even mobile data to a certain extent. The design is appealing, the features are right and the price is perfect!
What's not to love about it?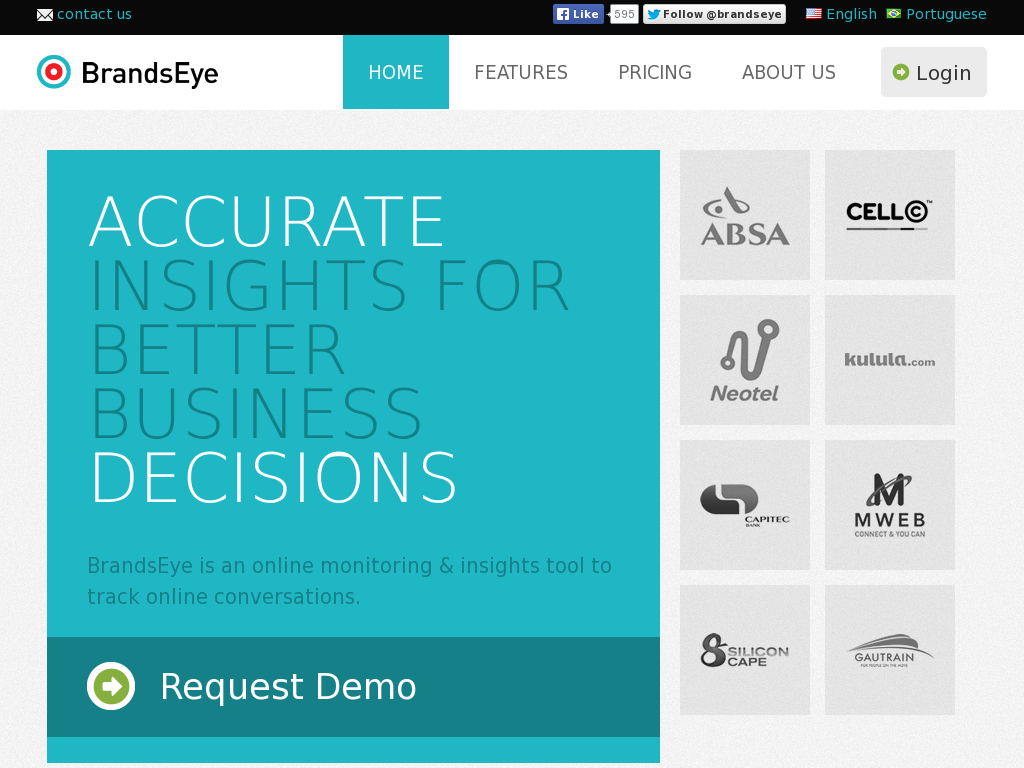 BrandsEye can help your business generate detailed and informative reports about your social media activity, and how you can improve upon what you've got already. It offers the monitoring of your social media mentions, and creates insightful data on how to improve and grow your brand.
To get started is really easy and doesn't take long at all. BrandsEye is focused on giving you the best insights and resources around your social media mentions, that is the main purpose of this platform.
The last social media monitoring tool on our list is socialBench. It's an intuitive social media platform for gathering data from across the
top social media networking websites
, and putting it to use by creating benchmarking tests and reports which can really leverage the performance of your brand on social media.
You should not just leave the success of your Social Media strategy to chance or base it on hearsay. socialBench helps you to analyze your Social Media profiles on YouTube, Twitter and Facebook on a daily basis. At the same time you will gain valuable insights of your competitors' performance; adjusting your Social Media strategy accordingly and successfully.
This company was brought to my attention through the comment section, and I am very glad that it was. I've done quick research on Digimind and it looks like a really reliable and fun company to work with.
Digimind is a company that offers social media monitoring solutions alongside a very competitive intelligence software that will help to take your social media strategies to the next level. It includes features like being able to sort out every mention across the enormous amount of platforms Digimind can understand, and then have them algorithmically sorted by reach scores.
Tools include bench-marking and analyzing of your campaigns to see what performs best and what could be performing better with a little improvement. You'll be able to generate quick, modern and stunning visual reports to present to your clients and the board members.
There are a ton of features that Digimind offer (for a very competitive price), and you can see them all by following this link. Oh, and before I go – check out the resources page on Digimind – you'll be pleased to find a ton of free content and research material that relates to social media, some great stuff in there and I know I'll be checking it out myself in the coming weeks.
[ photo:
creattica
]