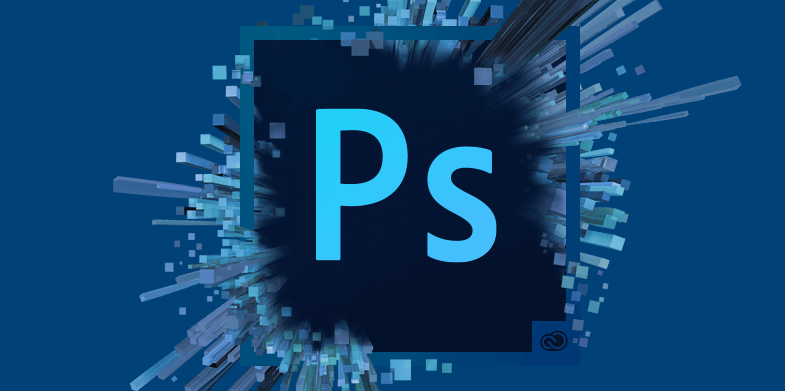 Working with Photoshop is a time-consuming task for both beginners and professionals. Once you start working with it, you begin to find that you are constantly switching around menu items and palette buttons. And at the end most of your time was wasted on messing with tools rather than editing an image. But keyboard shortcuts can save your efforts and time while working in any software, application, or even on the internet.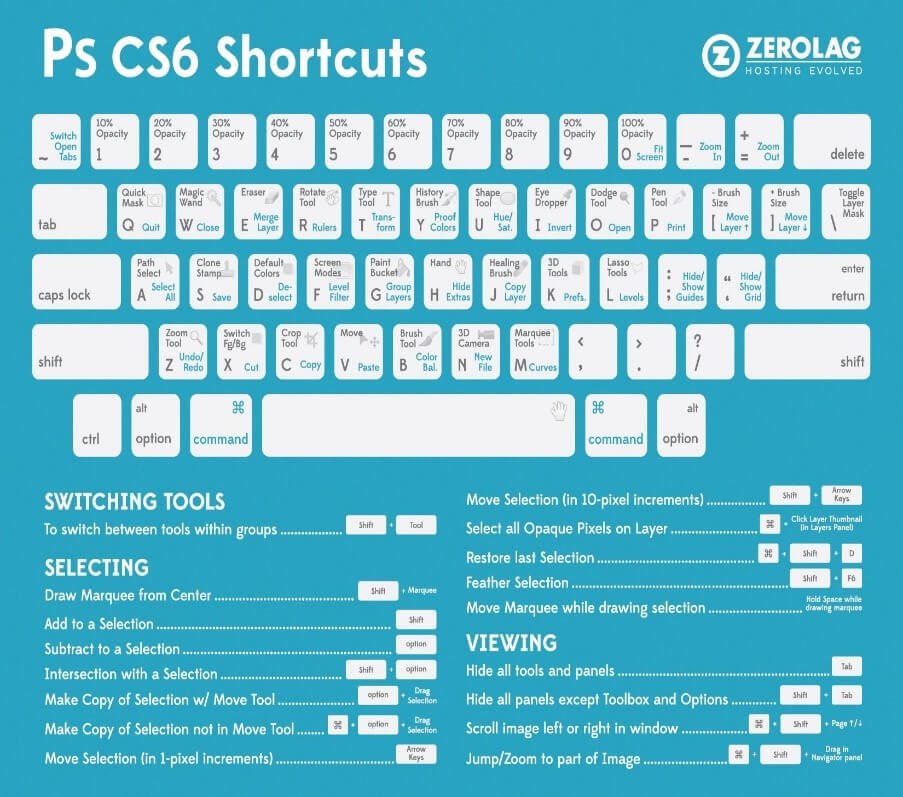 Keyboard shortcuts are the easiest way to reduce your work and easy to switch from one tool to another. They are a little difficult and confusing at first, but once you start using them you will never go back. The whole concept is that one hand is on the mouse and the second hand is used to perform shortcuts.
Few weeks ago we looked upon 'Shortcut keys for Excel Spreadsheet'. Today we have listed out some of the commonly used keyboard shortcuts that reduce your work. These commands are classified into three categories: advanced intermediate and simple. The simple commands are easy to use. The intermediate commands required some coordination. The advanced commands are used by professionals
NOTE: – CTRL- for windows operating system
Command- for mac operating system
| | |
| --- | --- |
| Shortcut Keys | Simple Commands |
|     H (Hand Tool) | This command is used to zoom a particular region in your image, it brings a hand tool that is used for quick panning When you are in zoom mode. While the hand tool is active click Ctrl/Command key to zoom in without activating the zoom tool. Press alt key for zoom out. |
|     Z (Zoom Tool) | This command allows you to zoom in and brings up zoom tool. Press Alt key to temporarily switch to the zoom out mode. |
| Ctrl/command + 0 (Fit on Screen) | This command brings the image to the full screen mode |
|  Ctrl/command + Z (Undo) | With the help of this command you can undo all your mistakes, one of the widely used command in any software |
| X (flipping foreground and background color) | Keyboard shortcuts used for flipping background and foreground colors. |
| D (Default foreground and background color) | This command is used to set default white foreground and black background color |
| F (toggle screen modes) | Press F will take you to Full Screen Mode with a Menu Bar. Press F again to view Full Screen Mode. And Hit F one last time to get you back to your Standard Screen Mode. |
Shortcut Keys
Intermediate Commands
Group layers (Ctrl/command + G)
Groups are used for layer organization and any kind of collective work with other people. With the help of this command, you can select multiple layers and merge them together to reduce scrolling work and move multiple layers at one time.
Fill opacity shortcuts
Pressing 1 through 0 will give you opacities from 10% to 100%. Pressing multiple numbers one after another will give you that specific opacity percentage (i.e., pressing 8 and 7 quickly will get you an 87% opacity level).
2) Holding down shift and pressing 1 through 0 will give you fill levels from 10% to 100%.
Brush Size ( [ ])
"] "used to increase Brush Size for the larger areas
"["  – Decrease Brush Size
Shift +[ (Decrease Brush Softness by 25%)
Shift +] (Increase Brush Softness by 25%)
Next Point on Curves Adjustment (Ctrl/command + Tab)
While working with the curves adjustments, you can put several points on the curve and adjust them according to the need. Use this command to switch focus from point to point without moving them around.
Shortcut Keys
Advanced Commands
New Layer (Ctrl/command + Shift + N)
This command opens a new layer dialog box.
2) Ctrl/command + Alt + Shift + N – this command get a new layer without any dialog box and place new layer above the active layer
Copy Merged   (Ctrl/command + Shift + C)
This command works almost very similar to copy, except in Photoshop you will get a merged copy of the image. To use this command first, you need to select an image.
Stamp Visible  (Ctrl/command + Alt + Shift + E)
This is one of the widely used command by experts all they need to do is first create a new layer then select that layer and use this command this command is quite similar to copy merged command, except it put the copy into the new layer. This command is widely used for creating layer blends, editing etc.
Show Keyboard Commands (Ctrl/command + Alt + Shift + K)
This commands generates help dialog box that shows all the keyboard shortcuts.
Layer linking
If you hate grouping the layers, then this is the best option for you. You can always link layers of similar relation, by right click on the selected layer which you would like to linked and choose link layers. Linked layers will always move together if one of the linked layers is being moved.
As a designer, you need to complete your work under deadlines, but at last you always thought to yourself, "If I had some more time I can add few more colors or I can take out some heroic image in my design".
So this article was aimed at providing some of the widely used keyword shortcuts and tricks during post –processing of an image or design in Adobe Photoshop out of many shortcut keywords. Do you also possess that creative mindset; then you must have something to add to this list. Feel free to leave a comment below.