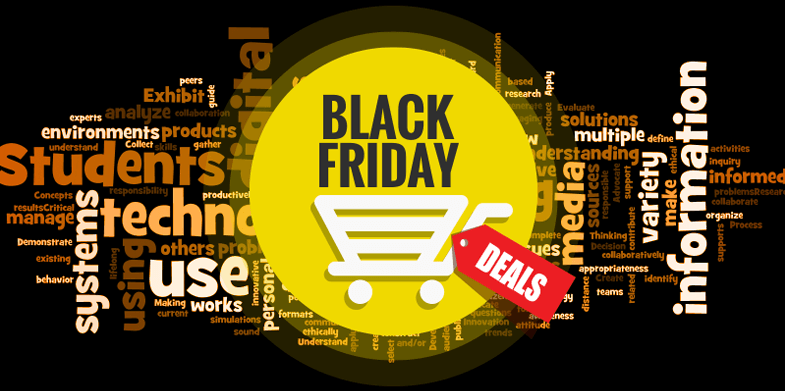 There is really no better time to build a new website, try a service or improve your workflow by using new tools, than this awesome day – Black Friday. Today you are welcome to find very good and special deals, with huge discounts for the best things available on the market.
Therefore, we have gathered for you this showcase.

Instapage is a really efficient tool that allows anyone to build landing pages quickly and easily with no coding or design experience. Individual marketers, marketing teams, and many design agencies can benefit from Instapage because of their powerful landing page tool.
All users receive unlimited landing pages, traffic, and domain publishing. They have more than 80 templates to create a variety of sales, webinar sign-up, mobile app download, thank you pages, and more. Before publishing pages, users can utilize the more than 20 integration options, including email marketing, CRM, webinar, and analytics — further elevating the conversion power of their pages.
Their drag and drop builder makes it easy to "click and edit" any page element, allowing marketers to customize their landing page any way they wish. With great customization of a page, the greater the need for A/B testing. Instapage makes testing easy by providing dashboards that update in real-time. Instapage's A/B testing analytics are easy to understand with a graph showing total visitors, conversions, and conversion rate.
If that's not enough, Instapage is cost-effective — offering new users a free 45-day trial and three subscription levels (Basic, Pro, Premium). Basic users get two live A/B split tests and email support. Pro users get 'Basic' benefits plus unlimited A/B testing, read-only team members, full HTML custom editing, one client account, and a template import option. Premium users get 'Pro' benefits plus a template review from one of Instapage's design experts.
Try Instapage here.


To conquer your design adversaries, you need a powerful arsenal of design resources to call into action. With all the millions of fonts, templates, and other items out there, how do you know which ones to use? I'm glad you asked.
MyDesignDeals carefully curates limited time bundles containing only the best, most sought after design goodies on the planet, and does so while bringing you up to 99% off the regular price.
Their latest bundle includes 45 jaw-dropping fonts, plus hundreds of extras like watercolor styles, vector shapes, and much more. On top of that, you get extended licensing for everything, meaning you can use them to create digital items for resale in your own shop. If you're a web developer, you'll be happy to know that webfonts are also included, so you can incorporate these fonts into your online projects with ease.
These bundles only last for a few weeks before disappearing forever, so make sure you at least check out the deal page to see everything that's included. But I'm warning you, once you see everything that could be yours, it will be darn near impossible to walk away empty handed.
Normally, all of the fonts in this bundle would cost you $1,186. For a short time, you can get everything for only $39. That's 97% off the regular price.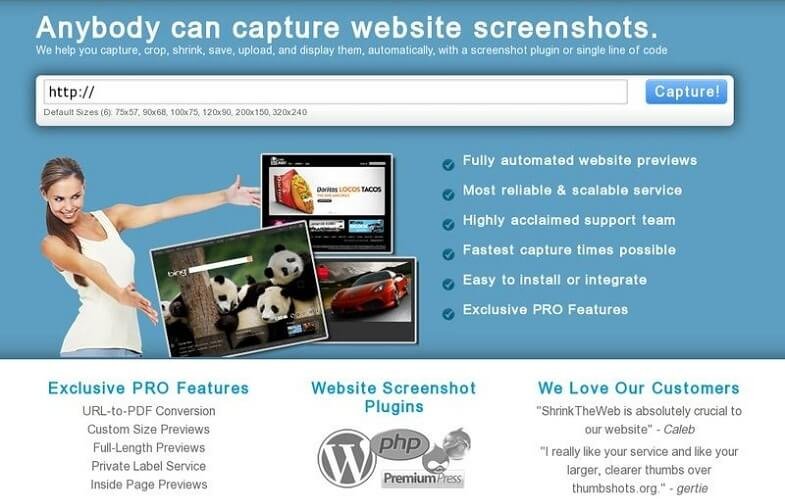 Shrink the Web is the best thumbnail provider, a website that lets you capture website screenshots. The most interesting part are their exclusive pro features (available for paid memberships). They include features like inside page so it's not just for homepages or sub-domains, full page, custom size(4:3 aspect ratio) or widescreen captures ( this is a nice utility for your dev toolkit). They also have URL-to-PDF conversion with which you can create a PDF file from a given web page URL and custom quality.
You can also choose a free account in the first time to try the service and any time you need some help, their support team is there for you. Shrink the Web is a highly reliable and scalable service and the best thumbnail provider out there. As they say out loud : anybody can capture website screenshots .
You can use the pro features for only 9.95$ a month and it is totally worth it.

Bugherd is more than a point and click bug and issue tracker to get feedback on a website. It's the world's simplest tool. Anybody can use it with ease and the results are outstanding. The great user interface that will visually please you is backed up by a multi-feature, simple user experience. Try it once and you will fell in love with it. Make yourself a Black Friday treat and try Bugherd.
The first two weeks are free and after that you have to pay only $5 per user, per month !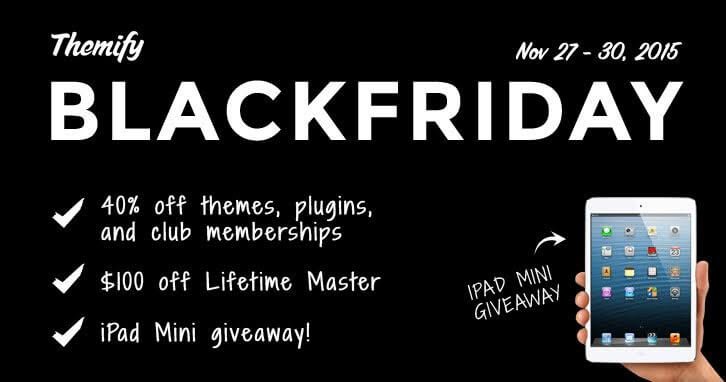 Themify Builder is one of the most famous drag and drop page builder tools from the last years. This tool is included with all of their themes, as well as being available as a stand-alone plugin that will work with any third party theme.
Considering how easily and nice is working, the good selection of pre-built layouts, and wide range of styling options, then it's safe to say that the Themify Builder is a great choice for anyone.
Sign-up today and get your projects done !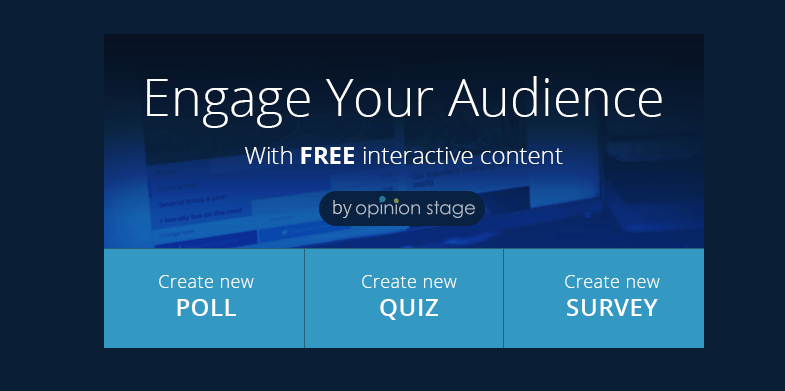 Opinion Stage is a free interactive content (e.g. polls, quizzes) creation service. But more than that is one of the best services of its kind. Publishers use Opinion Stage to boost engagement, generate revenue, drive traffic and discover insights. Brands use Opinion Stage to run effective interactive-content based campaigns.
Get 25% off all premium plans with this code: BlackFriday25%

PSD2HTML®, the world's first and most famous PSD to HTML conversion provider, is coming to the rescue to all busy web developers with a great discount on responsive markup projects.
Just use this code – N2134I84 – and get 20% off on your first responsive HTML5/CSS3 order. Hurry, the offer expires on December 12, 2015!

If you want to easily create simple, but yet professional websites, Elegant Themes will do the trick with Divi. It is the main theme and is available as part of their pack of 87 themes. The theme has attracted a lot of attention since its release, thanks to its attractive design and range of features including the Divi page builder tool, that is more than awesome.
Sign-up today and you will get 25% discount !

Flyzoo is a chat platform designed for communities of any kind and size (gaming websites, social networks, live events, radio stations….) that provides all you need to reach, connect and engage your audience. Add a feature-rich chat to your site in a few minutes.
Try it once and you will never let it go.

With the help of awesome Darwin Pricing app, you can run geo-targeted, high sales campaigns on your store for free. Forever. Yes, forever ! To boost your profits from day one, they offer you the services of a dedicated pricing manager, who will monitor your competition and optimize the geo-targeting of your sales campaigns in real-time.
Don't miss out the exclusive offer for Black Friday: Only $9.95/mo instead of the regular price of $480/mo for small businesses! Get the app now and boost your profits with a risk-free 7 days trial!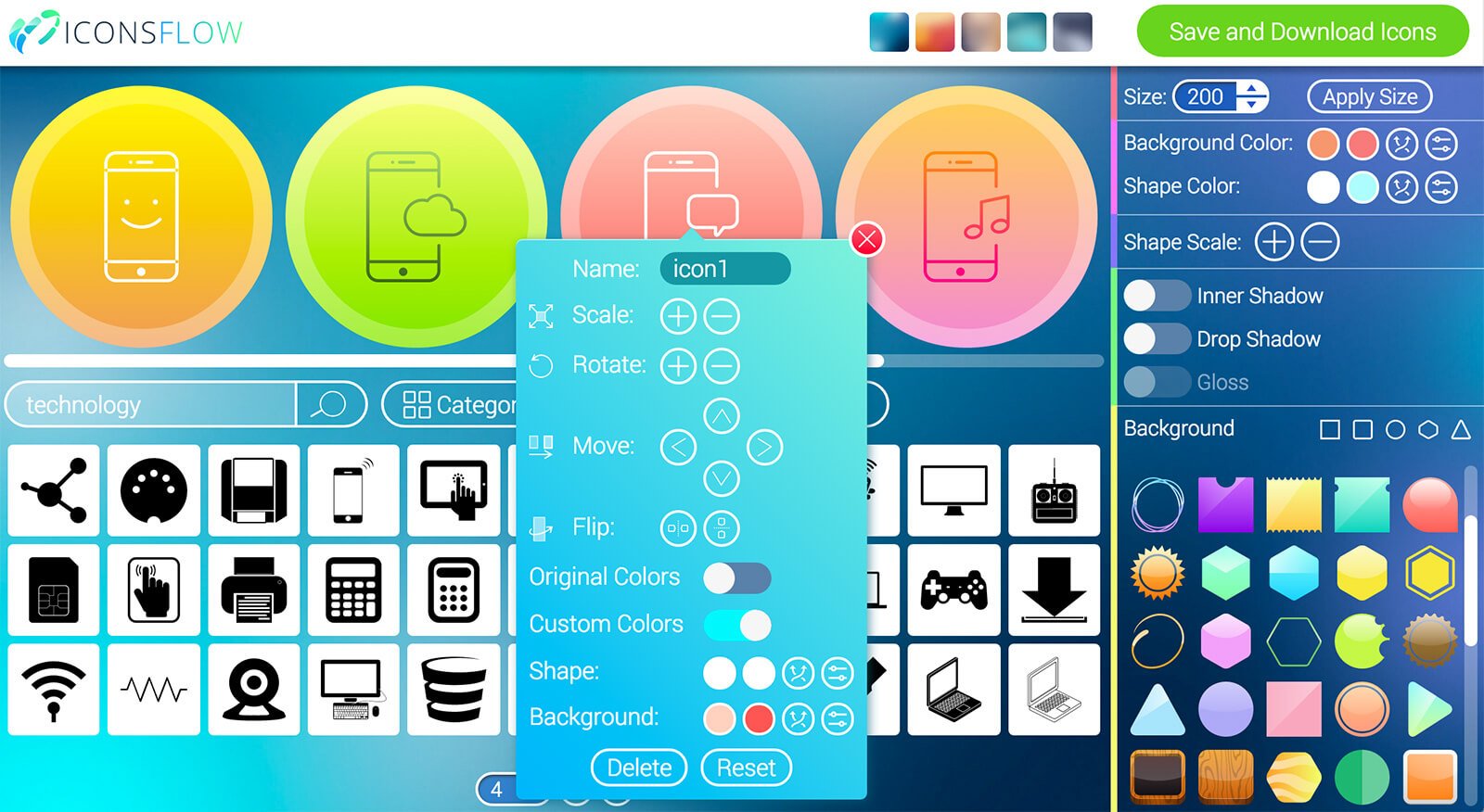 Start creating personalized icons for creative projects or mobile apps with IconsFlow. Without having designer skills you can easily build lovely, friendly and well-designed icons that would fit well into any software, mobile app or website. 200 000+ icons and SVG export! It's also really fun to use, give it a try !
Get a premium plan for just $0,75/month (yearly plan) with this code: BlackFriday2015

Mockplus is a super easy prototyping tool made to prototype desktop, web & mobile apps. If you prefer the rapid prototyping, then you can't go pass Mockplus which is aimed at making the complex simple.

Give it a try. It will definitely improve your design productivity.
Black Friday represents the best moment to buy things, so try any of the above tools, you can't pick wrong. With their help, you can improve your work,regarding the project you have, web design or development. We hope that you enjoyed this showcase!