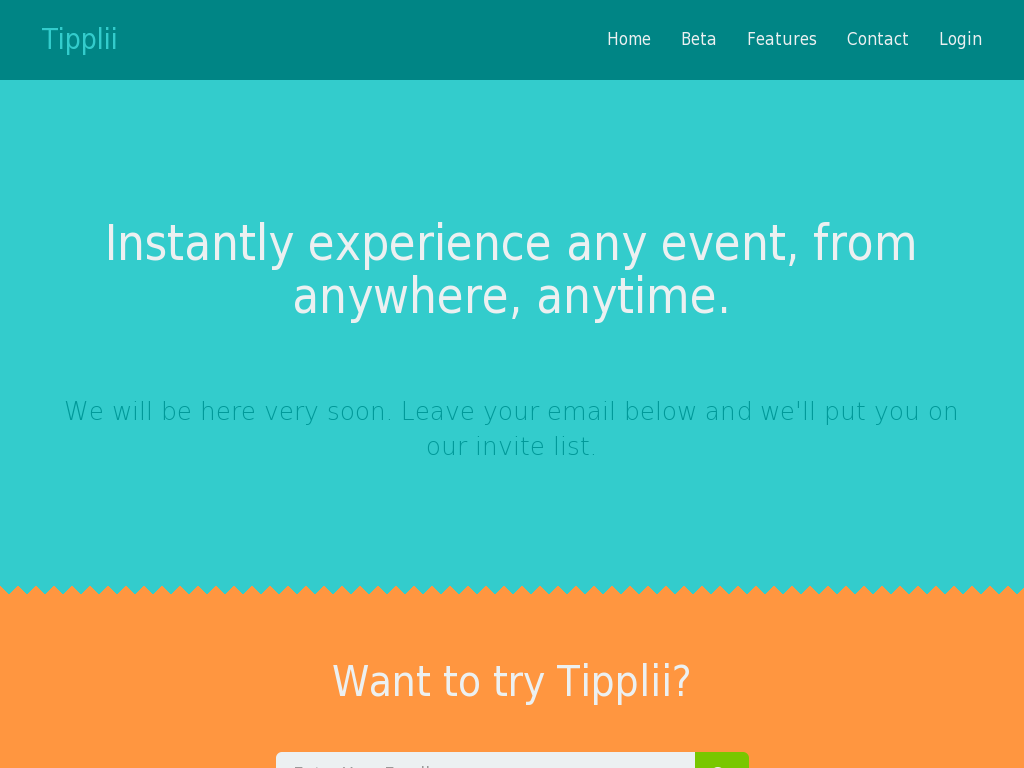 The newest video startup on the block is Tipplii – and is looking to revolutionize the way we watch and host events and how we attend them. The whole tagline can be really confusing, and to make it clear – this application will help to create your own events, not allow you to watch Beyonce dance to 'Single Ladies'!
I think that had to be cleared as it can prove to be misleading.
That does not mean that you cannot create your own full-scale festival and host it with your friends from across the globe. You will definitely be able to do that once this startup launches and becomes available to the public. The enthusiasm I was able to gather around from the web was very good and it seems that the goal for this company has been realized and now needs to be accomplished.
There isn't very much information available, and hopefully the owners themselves will join us in the discussion, but I think that the main goal of Tipplii is to become what Soundcloud became to music? A way for people to share and host events and also give 'the public' an ability to participate with custom editing and tagging features? I think so.
The most appealing features are definitely the ability to save the events and return back to them. We haven't been able to check out the app fully yet, but something tells me it might work very well 'on the go' as much as in the office or at home. There is definitely someone dreaming behind this startup. :)
I've browsed the social channels that Tipplii is part of, Twitter and Facebook – and there have been a couple of interesting updates, like this one:
Graduation is here! Unfortunately for some, they are unable to attend their beloved family members or friends graduation. Tipplii will solve this problem, by allowing you to virtually be in two places at once. Are you ready for Tipplii?
Like I said, the mission is clear and so is the positive enthusiasm. The team seemed to be taking it quiet since last May, but have now returned and perhaps to finally start accepting beta testers and get this going before the year is over.