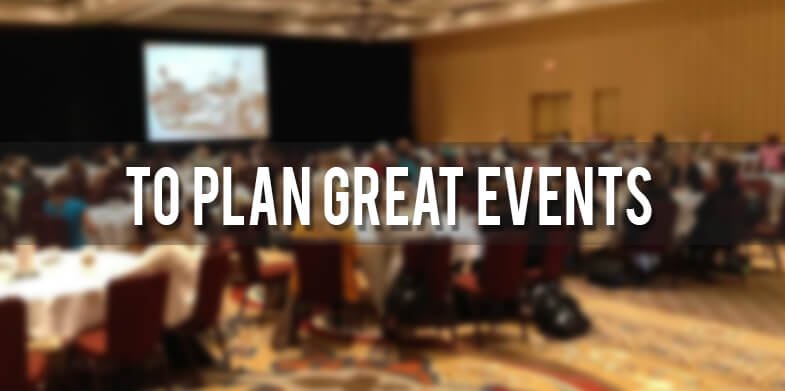 Can you hear the crowd roaring? Is the event that you planned a huge success? Is it completely jam-packed? We know the feeling. We know how every event manager plans for success, chalking out the minutest details while at it. But don't let all those sleepless night to get the better of you, even you know that things don't always go according to the plan.
And anyway, the ultimate success of your event depends not on the event itself as much as it does on the marketing of the event. It's not enough to organise a great event, it is important to spread the word so that the crowd can flock in exactly when you want them to. You don't have to be knee deep into event marketing to know that nothing can give you footfall better than social media channels.
How can you best leverage social media to plan and market great events? That's exactly what we are going to cover in this post. Keep an eye out for pro tips and tricks and in the meantime, don't forget to ask the important questions. So, let's begin, shall we?
What can be a good place to start with your event marketing?
We would say, by creating a Facebook event page. Given that most people log in to Facebook at least once a day, it sounds like the best place to begin your event promotion. It will spread the word about what is upcoming, and is a good way to begin networking (as an event planner/marketer you know exactly what networking means to you). So yes, why not? Moreover, Facebook has a couple of tools that will help you to measure your promotion progress as you go.
What will help you spread the word like wildfire?
Did you know what a rage video marketing has gone on to become, nowadays? On YouTube, more than 500 million hours of videos are watched every day. Above 80 percent people on twitter actively view video content, and we all know popular the 'live' feature on Facebook has become. To say the least, video is a powerful marketing tool. A neatly done video content will build the hype around your event, and since videos are easily shareable, they will also spread the word.
Please note: – As a marketer, however, you need to do some planning to take advantage of the growing video marketing statistics. While creating and promoting your video for the upcoming event, keep your intended audience in mind and spread your video especially on those forums where your TG is likely to frequent.
How can you build up the buzz and gather interest-
You know what works best? Spoilers! They give enough information to arouse importance but not enough to quench it. This is the best way to create hype, while keeping your audience on their toes. You can come up with a unique social media strategy, depending on the nature of your event and then let out one spoiler at a time and let it do its rounds. Again, you need to leverage visuals here, so get your graphic team to work on it. Below is an image that should give a fair idea: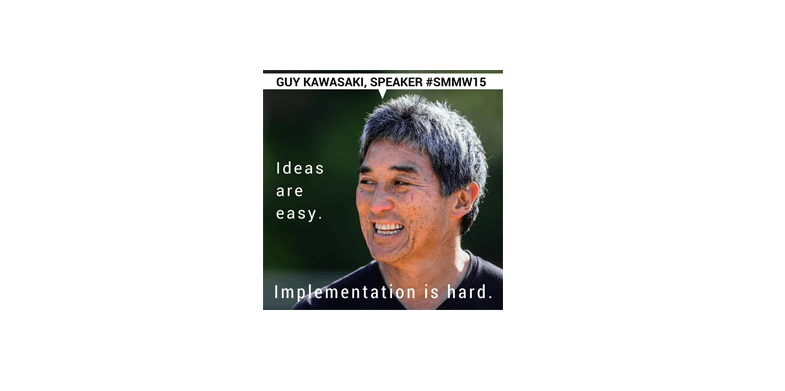 How can you drive traffic to your registration page (on Facebook)?
Make use of the Call to Action (CTA) button, a relatively new feature added by Facebook. You must have already updated your cover photo to promote your event, so why not take it a step ahead. Apparently, Facebook has added the CTA button for highlighting the Facebook presence of a business's most important objective and bringing it to the forefront. Well, what could be a better opportunity to explore this feature (and its performance) than creating event revenue for your business?
How can you remarket to your audience on Facebook?
Facebook ads have a feature called custom audiences that allow you to show your ad specifically to those people who have visited your website but have left without purchasing a ticket. It is true that you can hardly expect people to buy tickets for an event the very first time they come to know about it. This is especially true of big ticket events. So, remarketing can be an effective strategy to educate your audience and pitch to them consistently without rambling it down their throat.
How can you promote your event through Instagram?
Now you can leverage Instagram to send out video invites to your new followers. How cool is that? Pretty cool for an event marketer, for sure. 15 seconds are all that you have, to say thank you to all your new followers and send out an invite to them for your event. Get creative, put your thinking cap on and you should be able to use this platform to the best of your advantage. One small tip: Do you know how you can spice things up a little? Feature a popular face or public figure in your video who is also a part your event and watch the rage unleash!
How can you connect the dots between all the social media platforms?
With a hashtag, of course! We doubt, if anything gives a better sense of uniformity than using the same hashtag to promote your event across all social media platforms. Might sound like a no-brainer piece of advice but you have no idea just how many event marketers end up understating the powerful influence of this simple device. Just remember to add your hashtag everywhere, all your digital image, email signature and every piece of collateral should have your hashtag along with your event name, let alone the social media platforms.
Well now that you have answers to the seven most poignant question you must be wanting to ask, go ahead a make your event a grand success. Just don't forget to boost your success on social media and thank all the attendees afterwards. You and your event will be remembered! And that's quite a feat to achieve on social media.