For all its magical attributes, the internet cannot be good at all times. The trolls have made sure of that. Trolls are taking over and their meanness can badly sting one of your best endeavours, turning it into a nightmare in no time. Brands have been known to temporarily delete their Twitter accounts when things got really out of hand. And only God can save you, if you goofed up big time.
Let us tell you this, the internet is a relentless marketplace and once it's out there (whatever was the point that you might have missed) it's there forever. In fact, if Shakespeare belonged to the present day and age, he would have coined his famous phase "What's done cannot be undone" for internet trolls rather than his tragic-hero, Macbeth.
Trolls are unforgiving and they can stir up big time troubles. They are literally the JOKERS of the internet and share the same knack for chaos. When it comes to your marketing campaigns, trolls can wreak havoc. Sometimes you have to ignore them, other times you have to deal with them with kindness.
Whatever your strategy, these marketing campaigns will show you how to take a hit. Here are 10 great marketing campaigns that were destroyed by internet trolls:
This is where Total Beauty meet Whoopi Goldberg for the first time –
If you fall at the Oscars, people will remember. Just like you remember Jennifer Lawrence's fall on the Oscar's stage. Well, the social media platforms are no less dicey. At least, Jennifer had the stunning Bradley Cooper to help her back on her feet. The Total Beauty magazine had to deal with the shame alone after it confused Whoopi Goldberg and Oprah Winfrey in a tweet. Do we need to spell out the rest for you?
Seoul Secret, a beauty brand from Thailand took the heat for its "White makes you win" campaign –
Sometimes you just have to pause and wonder, what the brains behind the brand were thinking. Just imagine a beauty brand using that hashtag to promote skin whitening products in a market place like the internet that caters to a global audience. Yea, we will leave you to contemplate the repercussion and say no more about it ourselves!
The Starbucks #RaceTogether campaign took the hit for racism –
That was Starbucks way of spreading awareness about racism after the death of a Michael Brown (a 'black' man shot by a 'white' cop). Starbucks asked its baristas to hand out every cup with the #RaceTogether. The idea, which was to get people talking on the internet about race and ethnicity in America, rapidly backfired. People blasted the multi-billion-dollar company for trying to encash a serious social issue to enhance its own marketing. And boy, as always, the trolls that it received wasn't too kind.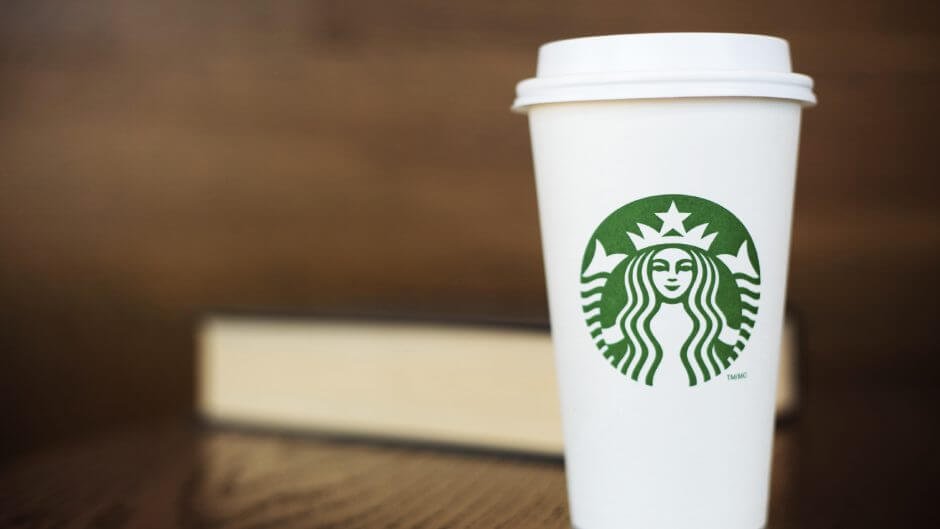 The one where Microsoft AI takes the blow –
Poor little Tay, all this teenage bot wanted to do is learn from millennials as they chatted with her. As a part of their Technology and Research project, Microsoft had come up with Tay to "experiment and conduct research on conversational understanding." Corrupt as the internet can be, it took less than a day to debase her. Tay was made into a racist, genocidal AI bot who enjoyed referring to Hitler. Today Tay is taking a big, long break thanks to the internet trolls.
This one went all the way to the deep blue sea –
The #AskSeaWorld campaign is a good example of how bad publicity feeds on itself. The campaign by the theme park, Sea World had good intentions (to make people enquire about the keep and care of killer whales) but it backfired big time. People took this opportunity to shoot out their rage at the company and their value system for keeping killer whales and other such animals in captivity. With PETA fanning the flames, this campaign fell face flat on social media and had to be taken offline before it's time had come.
This is where people took JP Morgan's case –
Here is a bank that has accumulated coloured reviews due to its shady practices over time. For instance, it's the same bank from which Bernie Madoff ran his Ponzi scheme for two decades. The bank authorities reportedly knew about what was on but never confronted Bernie. As a result, they were made to pay a penalty of 2 billion dollars as fine. To work on their public image, the marketing team came out with an idea to run a live Q&A on Twitter. A day before the live event, they send out tweets with #AskJPM inviting questions from the audience. The Twitterverse took this opportunity to lash out at the bank with all their might, and the rest is history.
The #SeaOfBlue campaign went horribly wrong –
Every sports team have been through their dry periods and lacklustre moments. And the same was true for the Toronto Maple Leafs. In December 2013, when the team had won only 3 matches out of 13, they came up with the #SeaOfBlue campaign to spark a flame amongst its fan following. People tweeting their pictures with the hashtag would be hosted on the team's website. Long before, the people started tweeting harshly critical posts about the team which automatically showed up on Maple Leaf's main page. The campaign was taken off in no time and the team issued an apology before putting some filters in place. (Seriously, what were they thinking!)
The #ShareACoke Campaign by Coco Cola –
We all know how the brand excels at marketing campaigns that showcase bonding over a bottle of Coke. The #ShareACoke Campaign in 2015 was a part of the same endeavour when the result turned out to be both epic and miserable. Back in the day, the brand allowed people to order Coke with personalized labels. Seeking the opportunity, a health group though of ordering a bottle that read "Share a Coke With Obesity". To one's immense surprise, Coke printed and shipped it too. The picture of the bottle when posted with the hashtag went viral on social media, generating all kinds of trolled responses. Hence, the campaign had to be called off!
This time it was Bing that took the bang –
As it so happens that on 11th March, 2011 Japan was hit by a massive magnitude-9 earthquake that led to the occurrence of a giant tsunami which claimed the life of more than 16,000 people. To act as an aid, Bing, the search engine owned by Microsoft tweeted the following post:
And the reply to this came in the form of a downpour of trolls. It's difficult to say who had to deal with the worse calamity, the country Japan or the search engine, which according to the people were coercing retweets in the name of donation. The outcome was appalling, to say the least!
We bet you, Susan did not see this one coming –
Whether you like Susan Boyle's music or not you have to agree that her claim to fame makes for an outstanding tale. Well, so is this troll that follows one of her social media campaigns.
After charming people with her talent at the TV show, Britain has got Talent, Susan was about to come out with her second album in the October of 2012. Her marketing team tweeted out to her immense fan following, informing them about an exclusive listening party, post which they could ask questions to the singing sensation. They had used the hashtag #SusanAlbumParty. So what's wrong with that? Apparently nothing, except the filthy eyes on the internet read it as #Sus Anal Bum Party. You can well imagine what might have happened next and why this campaign makes it to our current list!
So now you know, running a campaign on social media is not l that easy. You will need the caution of the ninjas and also their speed and precision to deal with responses.
Every time you skip a beat, there will be an army of trolls rallying forces to ensure your downfall! Do you think it's time perhaps to sound the red alert?