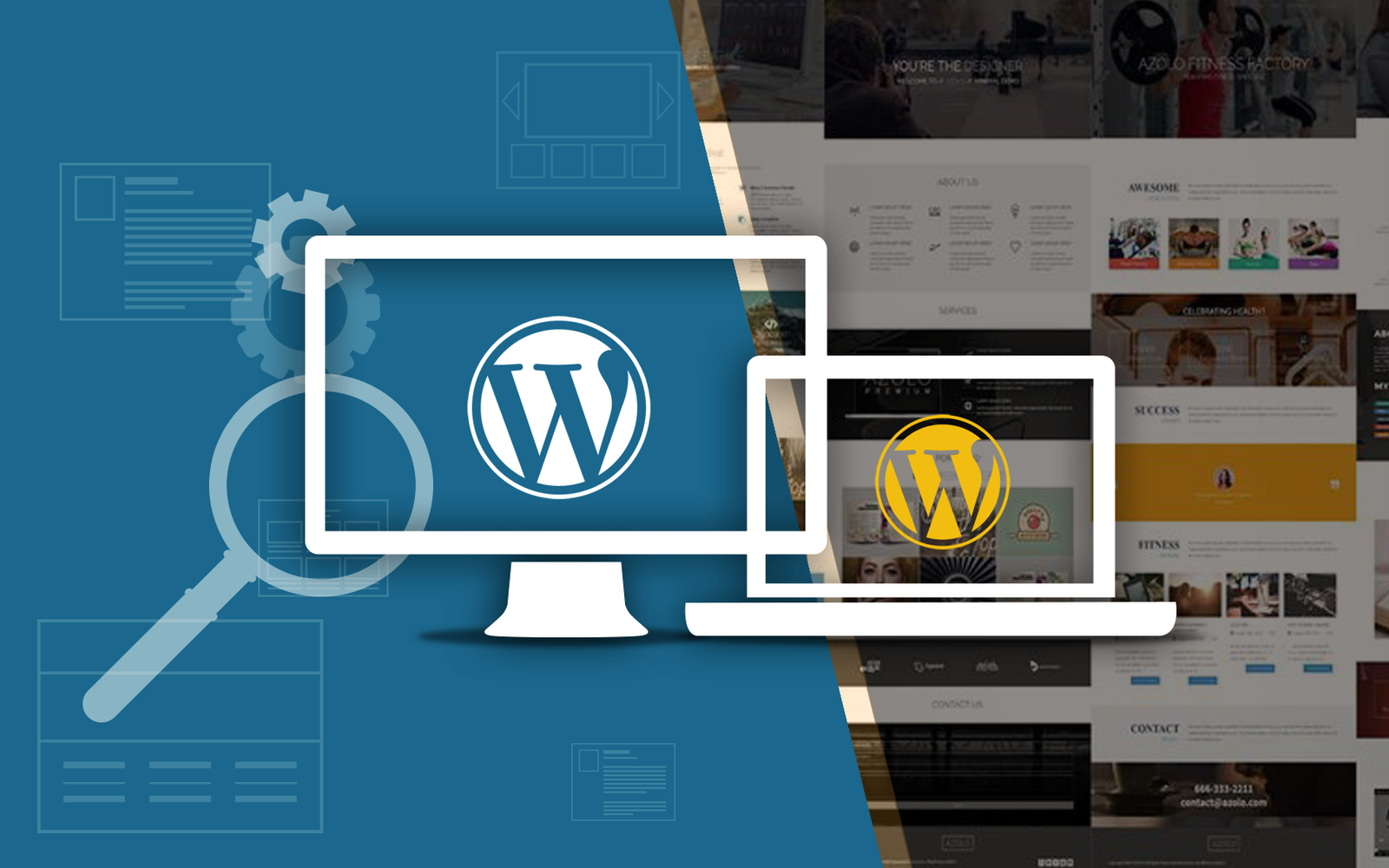 The most famous system which you will ever find on the web to develop blogs and websites is none other than WordPress. It is free and open source software which is built in MySQL and PHP and powers almost 23% of top 10 million websites around the world. It is the hottest blogging system used by more than 60 million of websites. Even this website of CodeCondo is powered by WordPress.
WordPress community has huge numbers of Themes, Plugins and other rich features which allows developers and users to optimize and enhance their websites. If you are a WordPress developer, you must be constantly checking-in for the updates of any new themes or plugins available for WordPress and which should be used to provide better user experience to your visitors. So for this reason, today I have come up with hand-picked of 10 best plugins which I believe are top rated and you must have in your WordPress website.
If you visit WordPress store for plugins, you can find millions of free and also premium plugins out there. Premium plugins provides you with great support and documentation than free ones. That's why I have sorted out 10 best premium WordPress plugins which you must definitely integrate in your website. I assure you in spite of these plugins not for free they won't let you down. So have a look on these plugins with its feature and choose accordingly to your needs.
1. WordPress SEO by Yoast


It is not just an SEO plugin, WordPress SEO by Yoast is the complete website SEO package which will guide to completely to optimize your WordPress blog. You can add titles and description to your articles, focusing it with keyword to check your SEO score. It also allows you to add Meta data, perform page analysis, publish an xml sitemap, and much more. You will find this plugin easy to install and setup and that's the reason we use it on all our websites and is so famous with about 1+ million downloads.
2. NextGen Gallery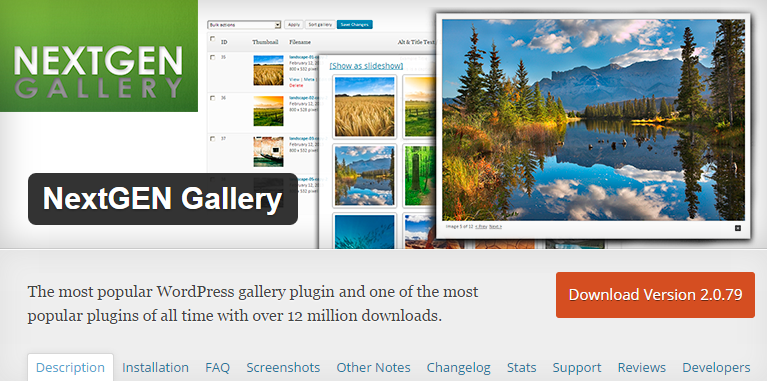 It is the most popular WordPress plugins of all time, which has more than 12 million downloads and active users of it. NextGen Gallery provides a robust engine for managing and uploading images also with group uploading, importing Meta data, adding deleting images, adding thumbnails and lot more. This plugin also provides slideshows and thumbnail galleries, which comes with lots of options for controlling size, time, style, transitions, effects and more.
3. Contact Form 7


Contact Form 7 is the most popular free forms plugin found in WordPress Gallery, It has racked up more than 16 million downloads with its great use. This plugin can handle multiple contact forms, and also you can modify the form and any email content with simple steps. As a user of this plugin you also get support for AJAX-powered submission, spam filtering and CAPTCHA.
Also See: 5 Plugins to Make Your WordPress Blog Mobile-Friendly
4. Share Buttons


This WordPress plugin allows people to share your pages and post on Facebook, LinkedIn, Twitter, Google plus, Pinterest, Tumblr, StumbleUpon, Reddit, and over more than 100 sharing and social bookmarking websites. Nowadays social buttons has become trendy and you can find it on any website of page you visit to share their pages. You can place this button anywhere on the webpage like after or before post on R.H.S or L.H.S with floating bars or simple placing. It is also mobile optimized, so you don't have to code separately for it. And also reports of likes, views, and share can be viewed to admin.
5. Sucuri Security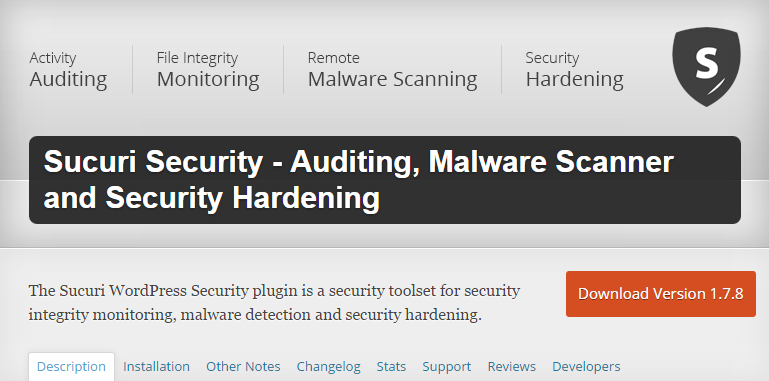 Any website on the web can get attacked by malicious denial of service attacks or can be hacked by anyone. For that purpose Sucuri plugin is used to monitor the security of your websites. It works in a similar way as an antivirus on our desktop computer. So you feel like your website is fully secured by antivirus. With about more than one million of active installs, It offers Malware Scanning, Security Activity Auditing, Blacklist Monitoring, File Integrity Monitoring, Post-Hack Security Action, Security Notification and website firewall to provide best security services to your website.
Also Check: Security Functions to Protect Your Plugins
6. Login Lockdown


A user can try to login into your website with as many incorrect trials as they want, it is the default for every website. And sometime hackers try to hack your website admin area by creating a list of guessed passwords. Login Lockdown plugin easily puts a limit login trials for users. Once you have entered a wrong password in given number of attempts, it will lock down your admin area for a certain amount of time. You can also check out How to change your WordPress login step by step in one of my previously written post.
7. WooCommerce


You can transform your website into a smashing eCommerce website like ebay, amazon with this plugin. This plugin comes in a bundle to provide you with real time reports, dashboard, widgets, different payment gateways and shipping methods. Also, you will get stylish themes to build your store elegantly.
8. WP Touch Mobile Plugin


With the takeover of Smartphones in technological market, developers try to make responsive websites such that it can be viewed on mobile and it should look great. So for this purpose WPtouch Mobile Plugin is must have plugin in today's Smart world. This plugin provides you with simple and stylish themes for your visitors of website on your mobile. As an administrator, you can customize your design, create a stylish version of your website, modify mobile site theme and lot more.
If you are a good ad marketer and are looking to earn via ads of other products or website then this plugin is of great use for you. You can easily add ads just like adding a post, remove it when you want, customize it, design it with the codes available in Adsense. Even you can design time specific or infinite running ads for you website.
10. Thirsty affiliates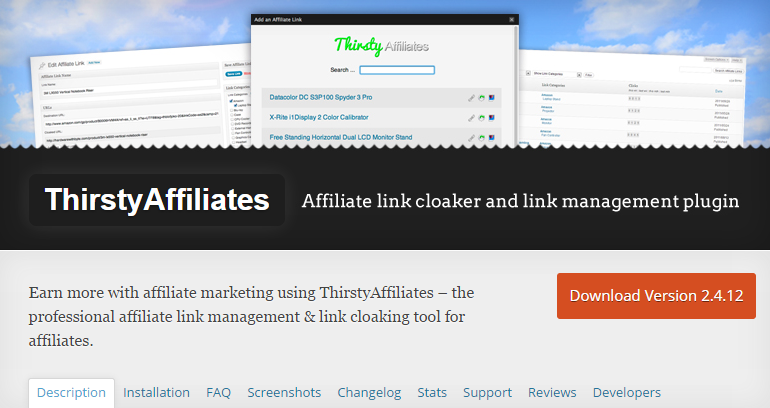 If you are thinking to earn via affiliate marketing, then this one is the right shot for you to make it as an income source for your website. ThirstyAffiliates is the best affiliate plugin link management tool for WordPress website. It allows you to easily manage your affiliate links, integrating keywords, cloak links, add links in the post and also exporting links. You can also add banners, images and graphics to affiliate link and can continue marketing online of your product.
Every WordPress user and developer has their own preference of favourite plugins which suits their own projects, users and their website. I hope you enjoyed our list of Top 10 WordPress Plugins to use in 2015. Do you have a favourite WordPress plugin that you want us to know and that's not included in my post, please feel free to list them in the comments below.