Apple's smartphone devices are considered very useful for graphic designers since they offer modern features which simplify the various aspects of a design process. iPads and iPhones have support for new and advanced functionality which makes designing various artworks a breeze. Apple App store features a variety of iOS applications which cater to the needs of modern graphic and web designers.
Typography is an important element of a designing process. The sheer abundance and variety of font families and type cases allow designers to experiment with and apply various font styles for displaying text on digital marketing products, be it banner ads, logos or images. It makes the entire process of font designing very exciting. But, considering today's deadline-driven project requirements and workflows, it has become extremely important for graphic designers to be on their toes. At times, they have to shuffle between different projects while also managing to deliver quality design samples and meeting tight deadlines.
Here, smartphones come to their rescue allowing designers to create or edit design samples on-the-go. A lot of graphic and web designers as well as social media managers and content marketers have begun to leverage the availability of modern typography apps on the Apple App store. Moreover, a lot of iPhone and iPad users also use these iOS typography apps for recreational purposes, such as sharing cool images on Facebook or applying effects to their Instagram photos. This brings us to the sole reason behind our quest to explore some useful typography applications available for iPad and iPhone devices. So, let us check out some popular iOS typography apps and understand their usefulness.

Anyfont is a great typography app for installing additional fonts in OTF, TTF and TTC font formats. One can avail a bundle of 1000+ fonts via in-app purchases. The fonts are compatible with many apps like Excel, Word, Keynote, Numbers and more. It is mainly suitable for those who create and deliver presentations on-the-go using iPads. Anyfont offers multiple language support and requires iOS 8 or later for installation.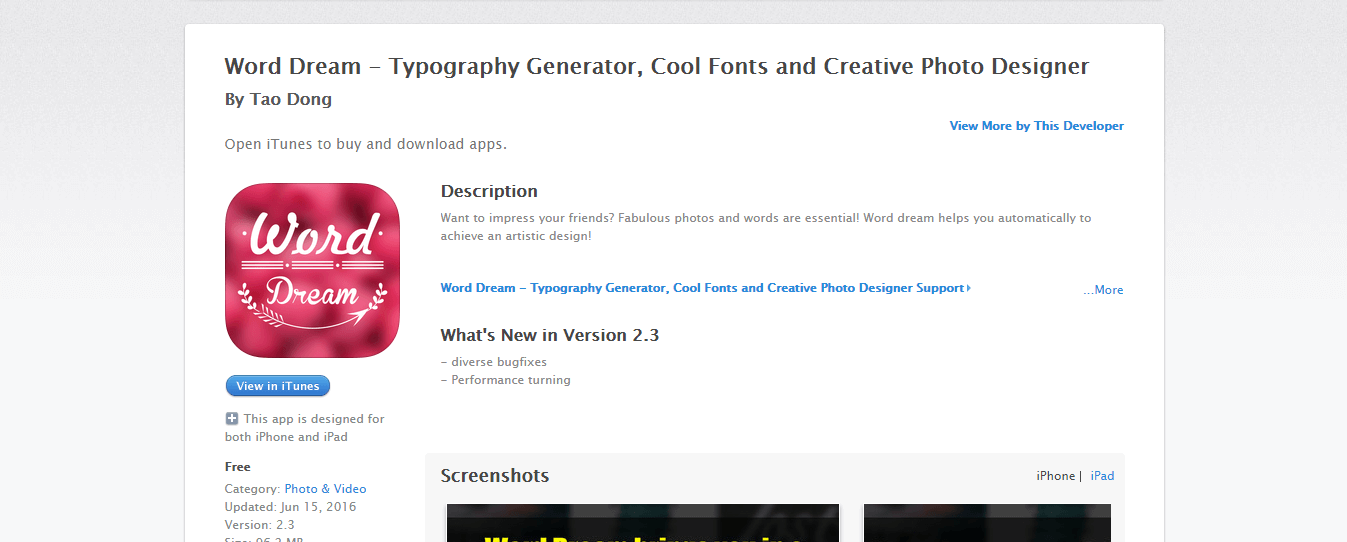 Word Dream is a font generation as well as photo designing application. It is designed to work for both iPhone and iPad and provide social media sharing options. The application offers over 100 different graphic font styles which can allow web designers to create flyers, posters and titles on-the-fly. One can also embed text in the photos while using several of its features, such as multi-color mode, custom color combinations, stroke and outline effects and multiple layout styles. Word Dream offers suitable photo editing options, such as cropping, scaling, photo filtering, 3D effects and more. It easily allows designers to create beautiful images, wallpapers, blog posts, title graphics, flyers, posters and more.

Over is a modern photo editing and text styling application available for iPhones and iPads. It is a perfect application for casual as well as professional web and graphic designers to instantly create beautiful images and graphics using photo effects, add caption in to images, insert stylized text, design greeting cards and banners and do a lot more. Over is a free photo editing iOS application and it also provides a set of various font types.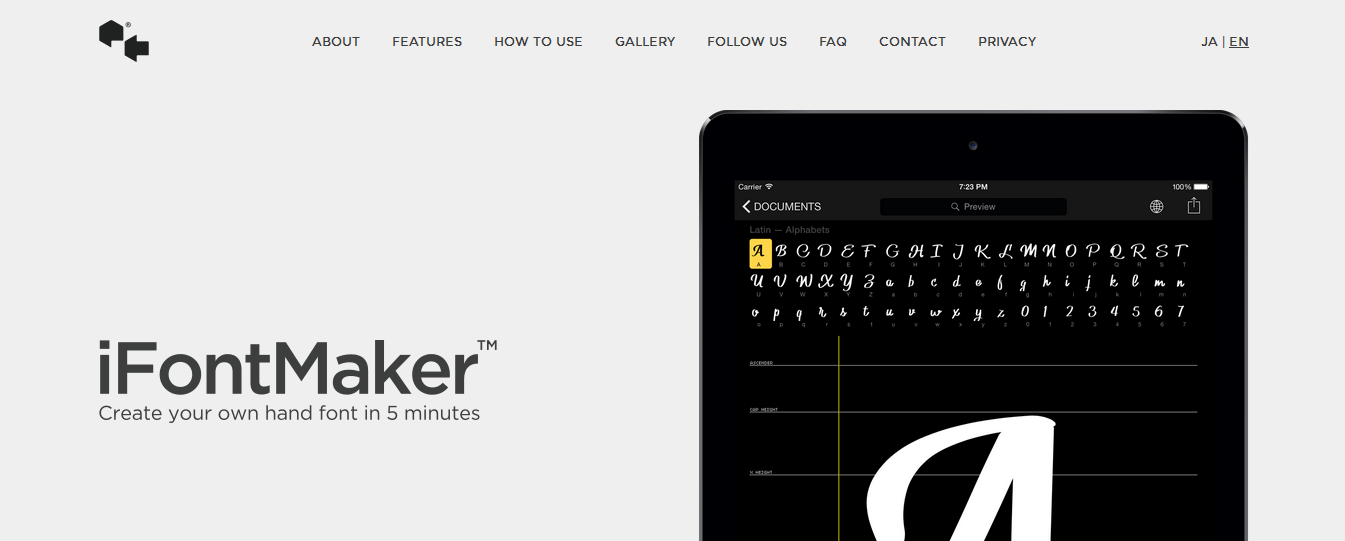 iFontMaker is the perfect application for iPad users to create hand fonts. It has a iPad touch interface allowing font designers to generate a hand-drawn typeface in minutes. The design can also be converted in to a .TTF format and can be used in Adobe Photoshop, Microsoft Office, Mac OSX and even as a web font in websites. iFontMaker provides several modern features, such as support for Unicode, a pen-tool mode for drawing vector shapes, free-hand editor, letter spacing and kerning and more.

This typography application is the perfect resource for graphic designers using iPhone and iPod Touch. The Typography Manual includes a visual anatomy glossary of types, an Em calculator, HTML character codes and style guide. Besides, it includes a comprehensive typography manual which covers interesting information about the history of printing, basics of typefaces and digital typography.

FontBook claims to be one of the most comprehensive typographic reference tools and there is no reason for font designers to deny. The application covers around 37,000 typefaces from over 8000 font families for display. It provides a library featuring over 730,000 typeface samples which can be searched, layered, moved and combined. FontBook app is available for iPhones and iPads.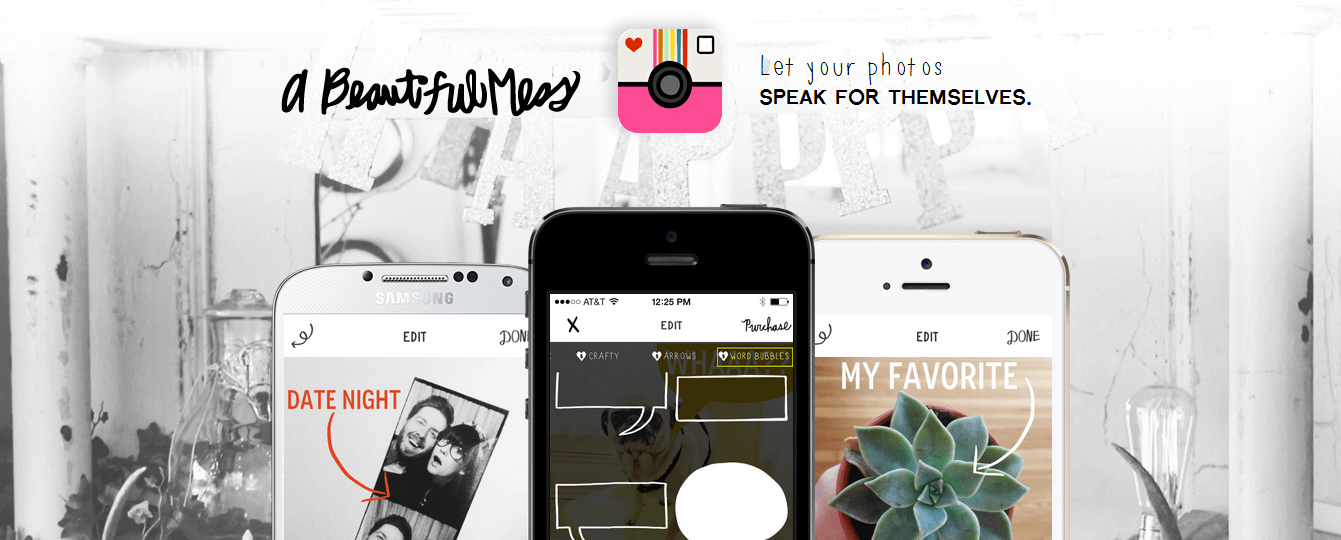 A Beautiful Mess by A Color Story LLC is one of the most popular typography apps for designers. The application offers interesting design resources through in-app purchases, including new font packs, borders, Geo backgrounds, basic shapes and symbols. One can easily beautify photos using artwork, font types, photo effects and hand-drawn doodles as well as share with others using various social media sharing options for Facebook, Twitter and Instagram.

AppEngines is a free iOS typography application which is a must-have for every iPhone user. The application displays a complete list of all the fonts that are installed on iPhone and iPod Touch devices. It is a useful application for developers who want to check how different fonts look in their iOS version apps. The application features a Unicode button which shows a list of sections within the Unicode standard, further divided in to script character and picture sets.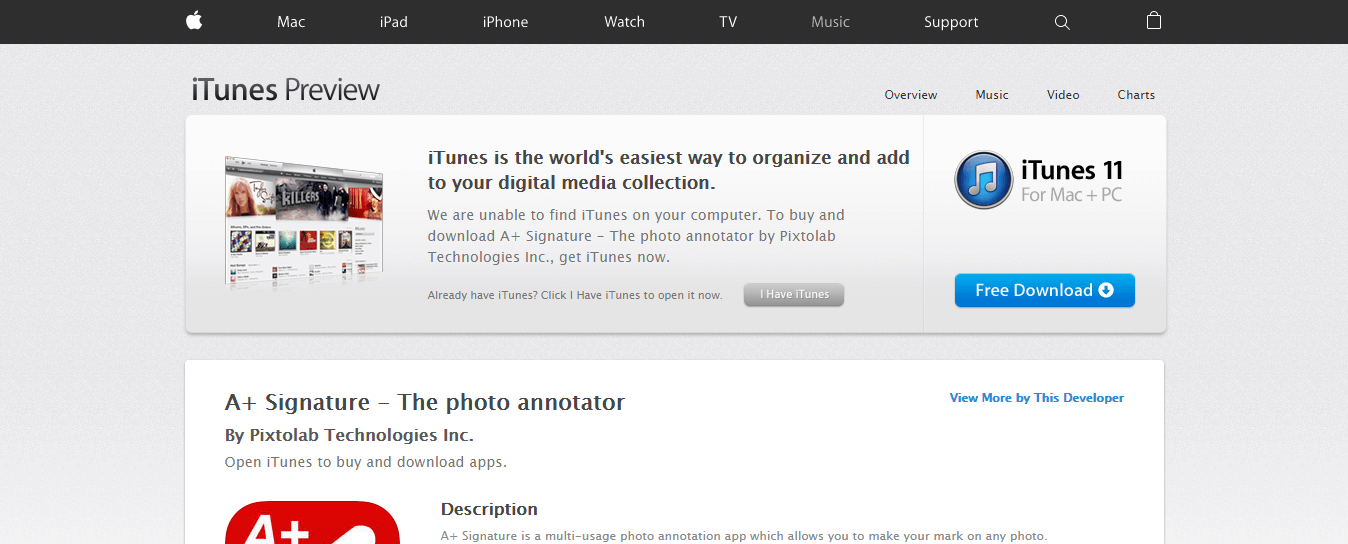 A+ Signature is a handy iOS typography application which offers photo annotation, watermarking and photo styling features. The application is suitable for creating internet memes, designing photo cards, adding autographs and text to photos, styling text and more. It allows rotating, resizing and custom styling of photos as well as allows setting opacity and color for text. One can add text, select from 270+ font variations, add free hand drawing, use pinch and pan gestures, share photos over social media and do a lot more.

Path On offers a unique way to add text and drawing in to photos by using touch gestures. A great feature of this application is that it features over 300 different font types and allows users to use at least 5 fonts at a time while adding text for quotes, one-liners, song lyrics or just words. One can simply draw a line using a finger and the application identifies the touch gesture displaying the text along the line. The application also identifies shapes like circles, spirals, triangles and squares.
Conclusion:
There are a range of typography applications on the Apple App store which can prove to be useful for font designers, web designers and graphic artists alike. They can be used for creating logos, image captions, stickers, banner ads and photo effects. If your favourite iOS typography application is not featured on the list then you can share information about it with the readers in the comments section below. Thank you.