The WordPress plugin collection is never static. It keeps getting bigger and better. Many new essential WordPress plugins show great promise, and a goodly number of the more established plugins continue to improve.
While this is good news for web designers there is a bit of a downside. There are so many WordPress plugins on the market nowadays. 
 You need to take the website beyond its basic features and functionality. And finding one that best fits your immediate needs can be a challenge. 
The WordPress plugins described in this post are tops in their respective categories and are definitely worth a look. Especially if you feel the need to spice up or power up one or more of your sites.
We'll start with –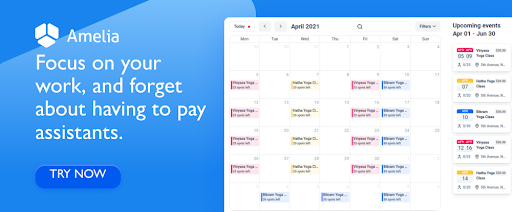 The Amelia WordPress booking plugin is an excellent choice for beauty, health and fitness, consulting, training and similar enterprises as it can be used to replace key manual business processes that tend to be labor-intensive and are often error prone.
Amelia fully automates and manages unlimited client appointment bookings, events bookings, and employee assignments and schedules at multiple locations from a single platform.   
Clients' appointments scheduling, rescheduling, or cancelations are conducted online 24/7. This saves time and money and also serves to eliminate wait times and potential booking errors.  

One-time or recurring events bookings can be shown on a calendar view

Sending online reminders and notifications to clients is also automated and tends to dramatically reduce the number of no-shows

Deposit and payment processing can be accomplished online
Amelia is easy to install and use, it is extremely well documented, and customer support is at the ready should you require assistance.
wpDataTables is a powerful WordPress plugin you can use to create attractive, interactive, responsive, and easily maintainable tables and charts for insertion into any WordPress page or post.
Once you have incorporated this popular WordPress plugin into your toolkit you can:
Process massive amounts of complex data in minutes

Take advantage of wpDataTables' multi-criteria filtering and single or multiple-column sorting techniques to present information exactly as you want it to be

Create tables and charts from multiple database sources including SQL databases and from multiple formats

Apply Conditional Formatting techniques to highlight or color code important data or information

Create dynamic charts by invoking any of wpDataTables' 4 chart-building engines: HighCharts, Apex Charts, Chart.js, or Google Charts.
By clicking on the banner, you'll see that there is much more to discover about this impressive table and chart-building plugin.
Site Kit is an official Google WordPress plugin designed to give you insights into how people find and use your site. It uses Google tools to deploy, manage, and collect those insights that will enable you to make your site more successful. It provides results of its findings on the WordPress dashboard at no cost to you.
Site Kit gives you – 
Easy-to-understand stats from Google tools directly on your WordPress dashboard

Quick setup for those tools 

Metrics covering the performance of your entire site

Easy-to-manage granular permissions across WordPress and different Google products
Site Kit also displays key metrics designed to help you –
learn how Google Search discovers and displays your pages  
understand how users are navigating your site

track your sites earnings

compare the performance of your pages to other real-world sites.
Click to find out more about how Site Kit can help you.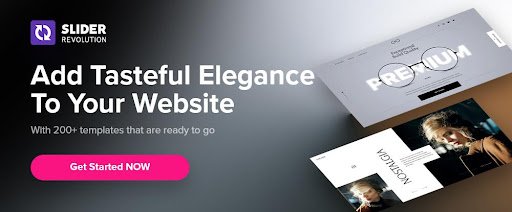 This versatile WordPress plugin is more than just a WordPress Slider builder. It is THE cutting-edge WordPress plugin for meeting today's sky-high web design demands. It will help you WOW you clients with professional-level visuals and bridge the gap between what they want and what you can do.
Its website and slider templates, powerful addons, and WebGL slide animations are designed to impress.

Slider Revolution can also access dynamic content from social media sites.
When you have contact forms on your WordPress site you would want to save and export the entries to external tools like MailChimp (Mailchimp WordPress Integration), Google Sheets, Salesforce, etc.,
Tablesome helps to do form automations and you can integrate it with popular forms – Contact Form 7 DB, WPForms entries, Forminator database, Elementor Form submissions, and more.
With this WordPress form database plugin, you could also edit, auto-delete, and display form entries on WordPress pages.
There are many benefits of using TheDock to build your WordPress themes. Even beginning web designers can build their own themes with the help of TheDock.
Full site editing (design, layout, architecture) can be done without any need for coding.

Websites designed using TheDock-built themes are

always

responsive, fast, secure, and scalable.

Built-in Lottie Animation provides scalable website animations

Integration with the barba.js library creates fluid and smooth transitions between your website's pages.
If you need a solution for managing any type of file, tracking file downloads and stopping search engines from indexing your files, Download Monitor is the answer. It can also help you gate your content to generate leads. With the Download Monitor, you can –
link a page to your other channels

create your online store

receive email notifications when visitors download your files

create access rules and download limitations 
And more.
Many regard the Ads Pro plugin the top ad manager for WordPress.
As a user, you can –
manage an unlimited number of sold and free ad spaces

grant access to clients to manage their own adds from the front end
Ad generating features include 25+ responsive templates and 20 ad display styles. Ads Pro offers 3 billing models (CPC, CPM, CPD) and 4 payment methods (Stripe, PayPal, WooCommerce, Bank Transfer).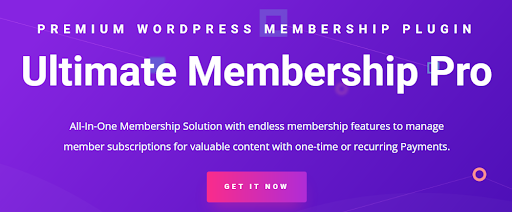 The Ultimate Membership Pro plugin can convert your WordPress website into a powerful content-selling platform, giving you an extra source of income.
You can start charging members for valuable access by –
Restricting content you want to sell within WordPress from various pages, custom post types, files, etc.

Creating unlimited subscription levels including paid, trial, and free subscriptions.

Boost your income even more by integrating Ultimate Membership Pro with the Ultimate Affiliate Pro plugin.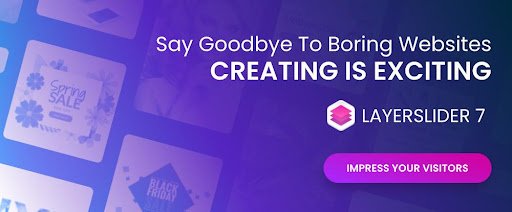 Over the past 10 years LayerSlider has been constantly updated to include new features and improved performance. LayerSlider has now become a modern website and animation building tool.
It has 160+ templates that can serve as an ideal starting point for new projects.

LayerSlider has an intuitive and modern editor like those found in professional desktop applications
Anyone from a first-time designer to a professional can use LayerSlider to easily create stunning content for any website.
********* 
Finding 10 top WordPress plugins out of a huge plugin directory of almost 60,000 of them is not an easy task. We consulted with the experts to narrow things down to the best WordPress plugins for your website.
One or more of them can help you with content strategy and appeal. Also with SEO, with site security, and even with social media marketing. It can also help you discover the best way to use WordPress.
Also Read: How To Get The Most Out Of Your WordPress Table Plugin