Photography has evolved not only due to the advanced technology and high-end cameras but also because of the digital revolution. Nowadays, you cannot excel in this field if you only have a camera. You need apps that enhance your work and help you offer the best to your clients.
Apps you need for photography business
Here, we will give you some of the best apps that you must use for your photography business:
1. WordPress
WordPress can help you create your dream website within a few minutes. There are several website templates that you can use for free. It gives you the best access to photography plugins and makes your website appealing and successful. WordPress gives users a host of customization options which give it an edge over other websites. The flexibility, coupled with prompt customer support makes this an attractive option for people entering the photography business.
2. Envira Gallery Lite
With this software, you can make pretty image galleries on the website. It is a free image gallery that you can plug in for WordPress and helps you organize photographs in interesting galleries. The app has plenty of premium add-ons that give better functionality like a watermark, image proofing, e-commerce, and more. This app gives you a lot of functionality without occupying too much storage space or processing power.
3. Retouch me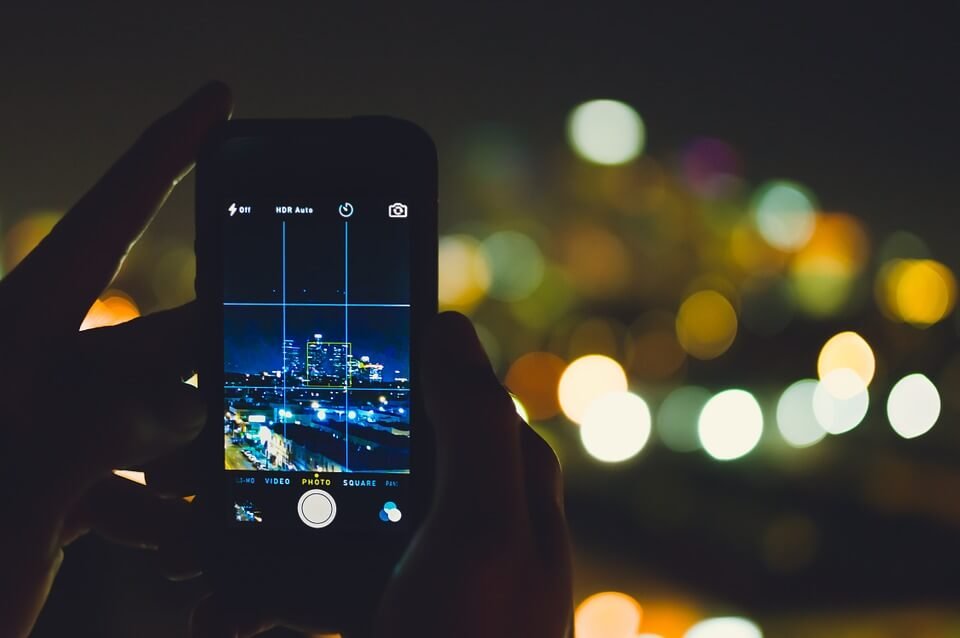 You need a quality photo editing app to make your images get the exact effect that the raw ones lack. You can colorize photos on retouchme, edit them, change the background, and so much more. All of these are essential features that you will need for your business. Retouch might is endeared by its users due to its clean user interface and the host of editing options.
4. Soliloquy Lite
Soliloquy Lite is an image slider plugin that helps you add attractive slides to your webpages. It is free to use and works on every device. You can add several sliders for your website–as and where you like. It also has a premium option that lets you add more features to the sliders. This app can be used to optimize your webpage for your customers based on the content that you are putting up.
5. FreshBooks
Running a photography business is not just about the art of the business but also about how you handle the financials of it. Many good photographers have perfected their art but fail to launch successful businesses due to the dearth of knowledge about finance.
Freshbooks is convenient as one can manage their finances through the app without having prior knowledge about finance. FreshBooks is an app to create invoices for your business. You can easily track payments, do regular follow-ups, calculate easily, with this app. It also helps you manage expenses, generate reports, taxes, and more. Using this app will allow you to reach the breakeven point sooner and it will also help you cut down on operational expenses.
6. WooCommerce
If you use this app along with Envira Gallery, you get license fees for photographs and easily charge for bookings people make. It lets you get payments online and create a proper sales report. The advantage of this app is that it provides you with a payment gateway that your customers can use to seamlessly transfer funds to you.
WooCommerce will help you deal with the monetary and logistics part of running a photography business.
7. ProofBuddy
ProofBuddy is a platform where you can sell your images online. It helps you proof photos, sell them, and more. You should use this for selling print photos to clients. It allows multiple payment gateways and make it easy for you to collect money.
8. Google Analytics
You will definitely need to access Google Analytics to track your online traffic and find out who visits your website every now and then. The app helps you track web pages individually and know what attracts your visitors more. It helps you find out how your website is working and lets you focus on the marketing channel.
Google Analytics is the ultimate tool for you to analyze the traffic to your website and then asses the challenges in converting them into customers. The right use of Google Analytics will allow you to convert your website hits into sales and drive your business forward.
9. Floating Social Bar
Floating Social Bar is a unique app that allows you to capitalize on your social media presence. It facilitates the sharing of photos from your website directly to your social media handles. It adds share buttons to your webpage without slowing down the entire webpage. This app can allow you to convert your existing connections into customers.
10. Pingdom
This app doesn't directly boost your business or your pictures but it allows you to run your website optimally. Using this app, you can perform speed tests to ensure that your website isn't lagging or loading slowly. Additionally, it also helps you identify the files that are slowing down the website. You can then replace those files or remove them in order to obtain optimal load time.
11. CloudFlare
Setting up a website for your business is not so hard but maintain it is a whole different ball game. Luckily, apps like CloudFlare provide website security and optimization. It helps you save up on server space by eliminating fake traffic and spam. CloudFlare also protects your website from bot attacks.
12. Dropbox
Dropbox is an important app for anyone in the photography business as it allows you to share large files. Hence, you can use this app to share images with your clients or to create backups. This app is convenient to use as you can directly sync photos from your devices to your Dropbox. Dropbox also helps you avoid data loss.
Final thoughts
No matter what business you know, apps like Google Analytics and Retouchme are essential additions to your workspace. You must try out all the apps given above to find out what works best for you. These will help you put your best foot forward and attract more work.