Getting an app on Google Play is a great achievement. Before you share your hard work with the world, it is necessary to jump through some hoops to keep up the quality reputation that Google Play has. Although the process is similar to Apple, there are some key differences that will need to be adjusted in order to have a successful experience. Preparing a launch strategy beforehand will save frustration and additional expenses along the journey.
1. Determine the Content Rating of Your App

The content rating is one of the areas where there is some additional flexibility compared to other platforms. Instead of requiring that everyone's app be appropriate for all ages, Google Play trusts the developer to set age limits before release. Categories include everyone, low maturity, medium maturity, and high maturity. Android allows users to set their preference from their devices, so only the most appropriate search results will appear. The rating you assign can be changed through the Developer Console once your app goes live.
2. Will Your App Be Free?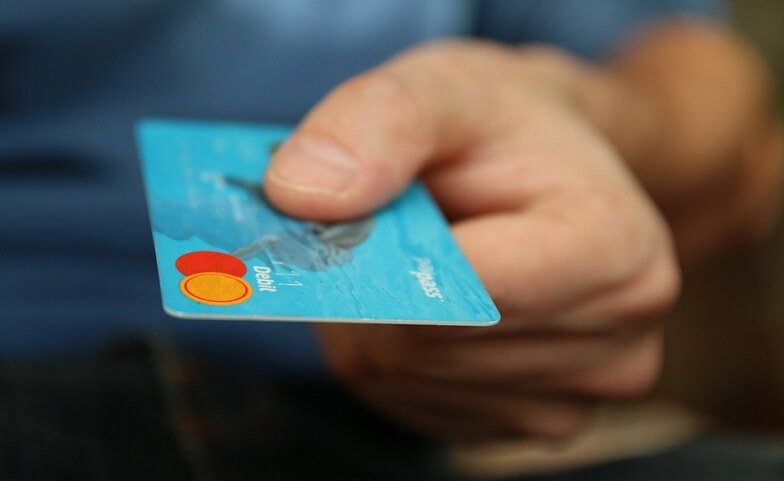 Create your monetization strategy up front. This involves a couple of different considerations. First, will your app be free or paid? This is important, because on Google Play, you cannot charge for the initial download of an app after acceptance. You will be able to still accept money for features in the app by setting up a Google Merchant Account, which will be addressed later on. Anyone can download a free app. For a user to acquire a priced app, they must be in a supported location, and have appropriate billing already established. Keep in mind that this will limit the availability of your work.
3. Test on Multiple Android Devices
As any serious developer knows, quality is one of the most essential standards that must be met before your app can contend in the marketplace. This becomes an increasing challenge over time due to the large number of great apps that are already available. In addition, the number of Android devices that your app needs to be compatible with is at an all-time high. To be taken seriously, your aspiring app must perform flawlessly for users with different system requirements. Customizing it for tablets is another issue altogether, due to the larger screen size. Test the app thoroughly on a variety of phones to catch bugs early.
4. Invest in Video to Market Your App

Because Google owns YouTube, video support for marketing your app becomes another step in your launch checklist. Any videos that showcase your app will be displayed on your store listing page, and in search results. Professional quality graphics will enhance both your sales and success. Take advantage of the unique format, demonstrate how your app is used, and clarify what it looks like inside. The visual design of these should be cohesive with your entire campaign. Because they will be displayed globally, plan to shoot multiple videos for each country you intend to target.
5. Pay Google Play's Registration Fee
The registration fee is only a one-time fee of $25. This is considerably less expensive than the Apple Store, and due to the prevalence of Android devices, makes it an attractive option for first-time developers. Once you have an account, you will be granted access to the Developer Console to publish and manage all of your future apps in the same place.
6. Begin the Localization Process Early


Targeting your app to users in more than one country will require that you plan and provide adequate time to design location-specific content. The benefit of this is increased visibility and sales. Focus on images, strings, store listings, screenshots and other graphic support materials. Google Play's localization checklist suggests changing dates, times, currencies, languages, and device testing to suit all of your audiences.
Also See: Top 8 App Stores To Publish Your Apps And Get Extra Traffic & Downloads
7. Create Additional Promotional Graphics
Promotional Graphics are what your users will see before they make the decision to download or purchase. The logo and icon needs to remain consistent with the store logo page. Even if you plan to release many different apps, Google Play requires that the quality and aesthetic remain consistent across everything your brand offers.
8. Have at Least 2 Screenshots of the Finished Product

It will be required that you submit 2 screenshots of the finished app along with the build. This can easily be done by using Photoshop to add loader page images to an existing image of an Android phone or tablet. These screenshots are an excellent way to promote interesting features within your app that will encourage people to engage with your product.
9. Keep the Total Size under 100mb
Although there are exceptions for certain extension packages, a good rule of thumb is to keep total download size to under 100mb. If your app takes too long to work, users will become disengaged, and you will lose sales. This rule will also make it easier on the team regarding development time and budget considerations.
10. Setup a Google Checkout Merchant Account

A Google Merchant Account is required for any priced apps, or in-app purchases offered. Once you have a publisher account, this will be simple to set-up, and you can start receiving payments.
Also Check: Best Android Apps of 2015: 13 apps you must try
11. Familiarize Yourself with the Developer Console
The Developer Console is where you will manage your submission, Merchant Account, global assets, and promotional materials. Here is where you can build product pages, adjust distribution, and publish from any web browser. Google Play allows beta distribution to a closed contact list.
12. Offer Continuous App Support

Due to the evolutionary nature of application management, offering support after updates will be essential to the satisfaction of your customers. This will result in positive ratings and referrals. Your store listing page is an ideal place to post a support email link. Consider a generous refund policy to foster trust and encourage future purchases from your store.
13. Track Analytics

Tracking the performance of your app will be necessary to make future improvements, and drive revenue over time. Luckily, Google Analytics can help you measure and achieve these goals. E-commerce tracking shows in-app purchases, and AdMob will help with advertising data.
Conclusion:
In order to release an app on Google Play, you will need to start by setting up a publisher account. This is where you will provide information about yourself or company and the app you wish to release. Identify your content rating, pricing structure, target audience, testing strategy, and required promotional assets early to gain success later on. After your release, monitor device standards, and provide regular updates. Supporting your customers continuously will provide them with a great experience, as well as teach you about what you need to stay competitive in the mobile application industry long-term.