If I ever develop an iOS or Android mobile app then no doubt I would choose the Apple App Store or Google Play Store to host my first app. If you are an app developer you must be aware that, Play Store and iTunes are the largest app distribution platforms covering the huge global audience. In the past few years, these two platforms have grown such that, you can find loads of apps hosted of every kind now and then. So even if you publish your app in any one of them it is way difficult to establish a good hold and visibility amongst millions of apps.
However if you need to increase your app's visibility and boost your sales with better app ratings you can check out these alternative app stores which I have listed below and try to publish your app in them along with Google Play and iTunes, I'm sure this strategy will definitely increase your app's traffic and downloads. These alternative app stores can benefit you in many ways as a developer, for distribution and marketing purpose of your app. Some stores may also pay you with 70% profit share for your paid apps.
Hopefully, by now, you must have known the ability of these app stores to help you get more downloads and revenue for your app. So if you have your own app and are waiting to boost your sales and visibility, try publishing in these third-party stores and let me know if they have reached your expectations or more.
Developers can publish their mobile apps, video games, and software's for Android, iOS and web platforms
Amazon app currently available to customers in nearly 200 countries
Developers get 70% of the share as part of their revenue if your app is a paid app
You pay nothing to create a developer account, submit apps and use Amazon APIs
To submit your app on Amazon Click here
The benefits of using this platform are innumerable and to become proficient in driving traffic through affiliate marketing on Amazon, you can try out 'The Complete Shopify Amazon Affiliate course'.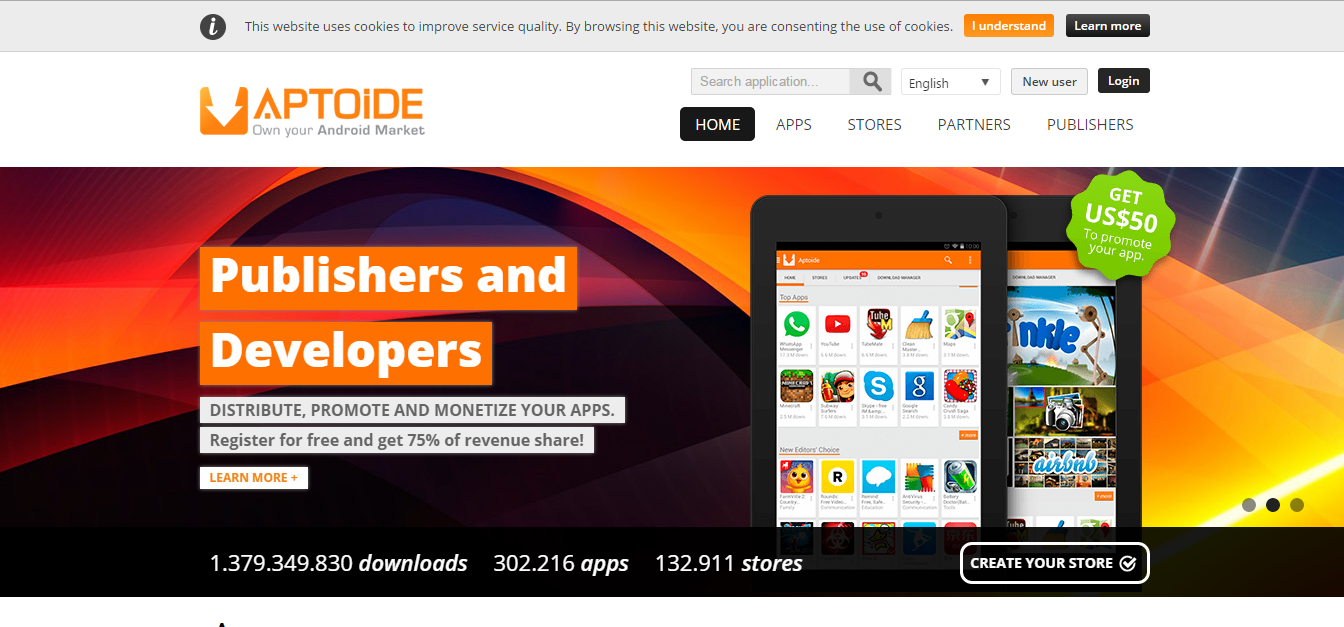 Developers can distribute their Android apps through this platform as Aptoide prefer only Android apps marketing.
You can capture the global market by submitting your app on this platform as it has about 1 billion downloads of apps until now
Developers get 70% of a share as part of their revenue if your app is a paid app
Registration is free. You pay nothing to create a developer account
You can monetize, promote and distribute your app worldwide.
Visit Aptoide publisher page to register yourself as a publisher
Also See: Top 12 Frameworks for Android App Development
It is an alternative app store which consists of both iOS and Android apps and games
You can capture the global market by submitting your app on this platform
If your app fits all requirements of their website and is of high quality then you can get rewarded by Appszoom.
You get a developer account for free, you can display and also advertise your apps for free
Features like App Review and App Improvement and App Marketing and Promotion are paid features
Visit their developer's page here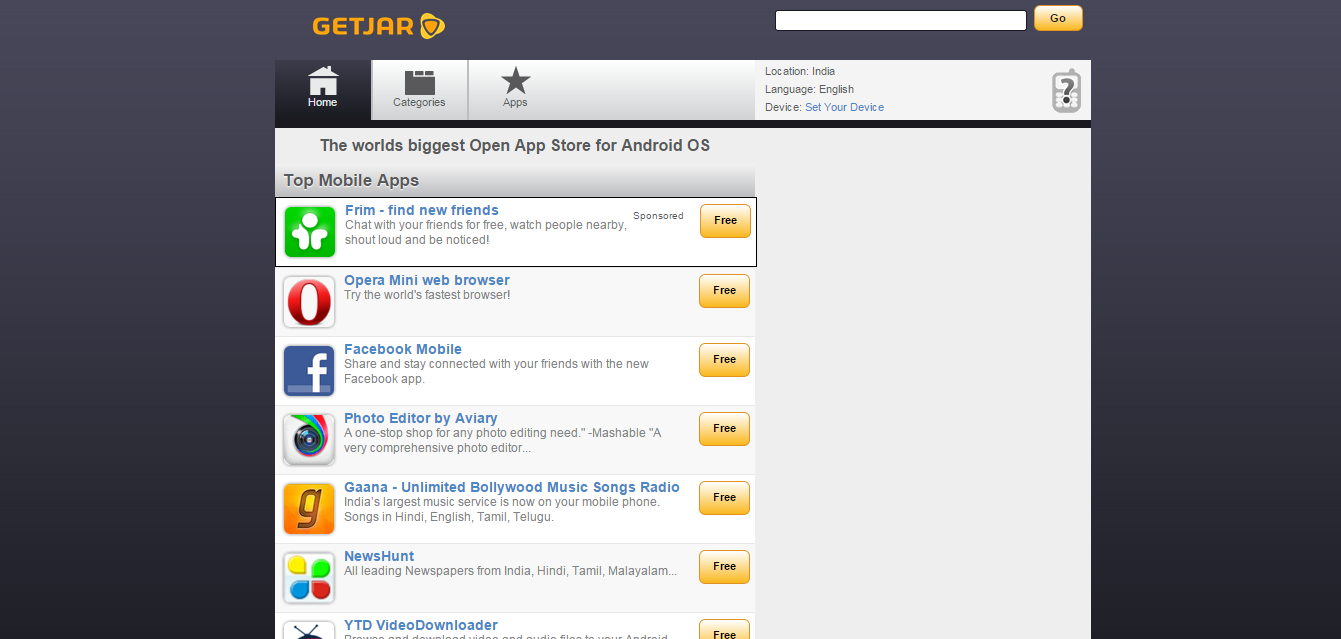 Developers can create apps for different platforms like iOS, Android, BlackBerry, Windows Mobile, Java, and Symbian
Your app will be published and reached globally. This website has 3 million downloads of apps per day.
You can upload your apps with no costs.
For publishing your app on Getjar click here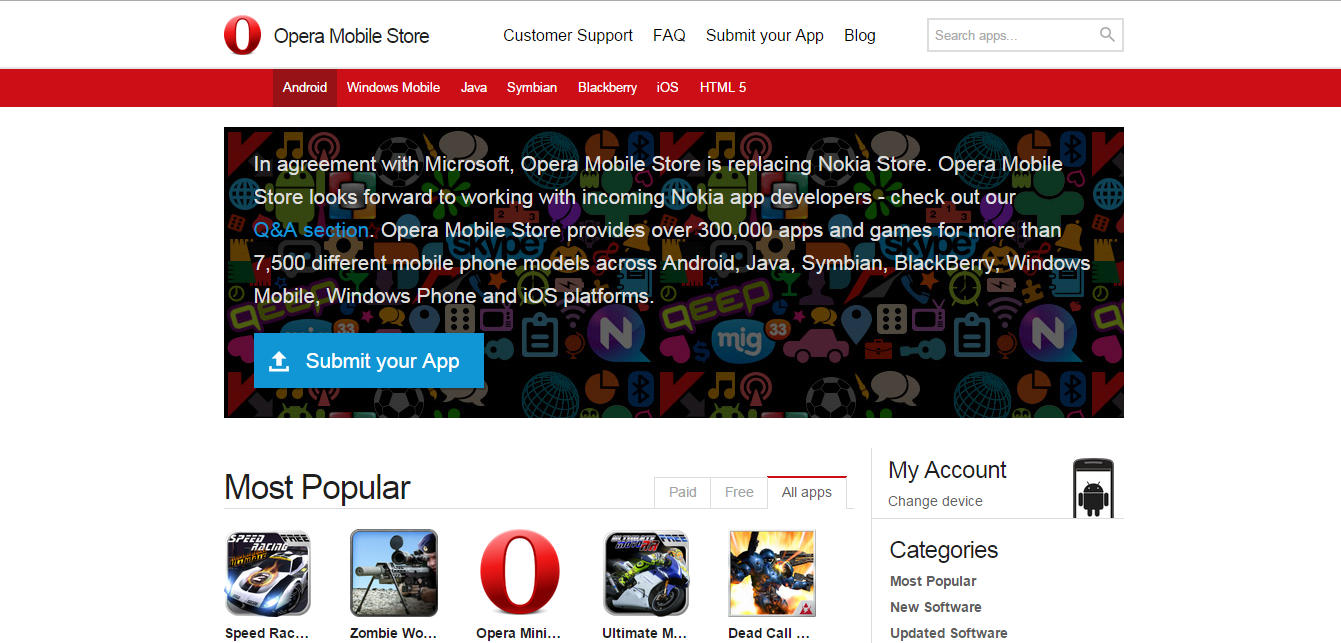 You can create apps for different platforms like iOS, Android, BlackBerry, Windows Mobile, Java, and Symbian and publish it on Opera
Opera Mobile Store has about 10 million of visitors per month, 2,000,000 apps downloaded per day, and are currently Selling mobile apps in 230 countries
You can register yourself for free to get publisher account, you also get free promotional and distribution platform
Submit your app here
Also Read: 5 Ways to Learn Swift Programming for iOS App Development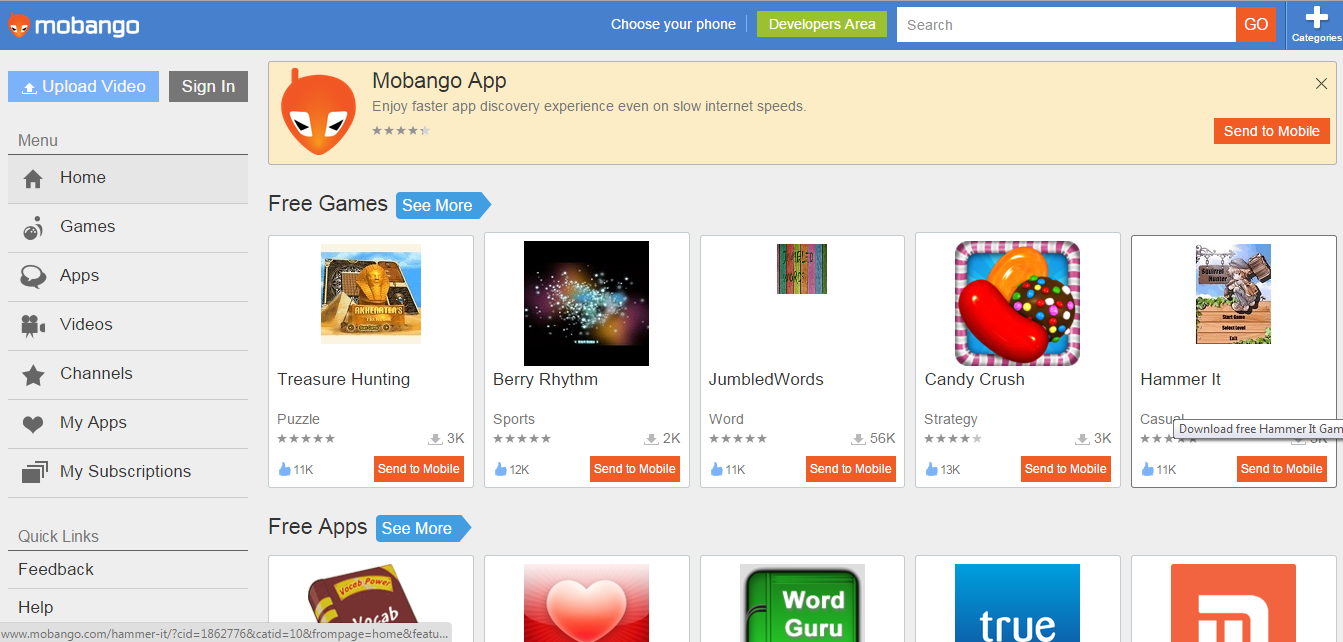 Developers can distribute android, iOS, BlackBerry, Java, Symbian, Windows Mobile, apps through this platfom
It's free to publish and distribute apps on Mobango.
You can track your apps progress on dashboard.
Promoting your app is a paid service, which you only have to pay for each download, then Mobango will promote your app in their premium sections.
To submit your app on Mobango click here.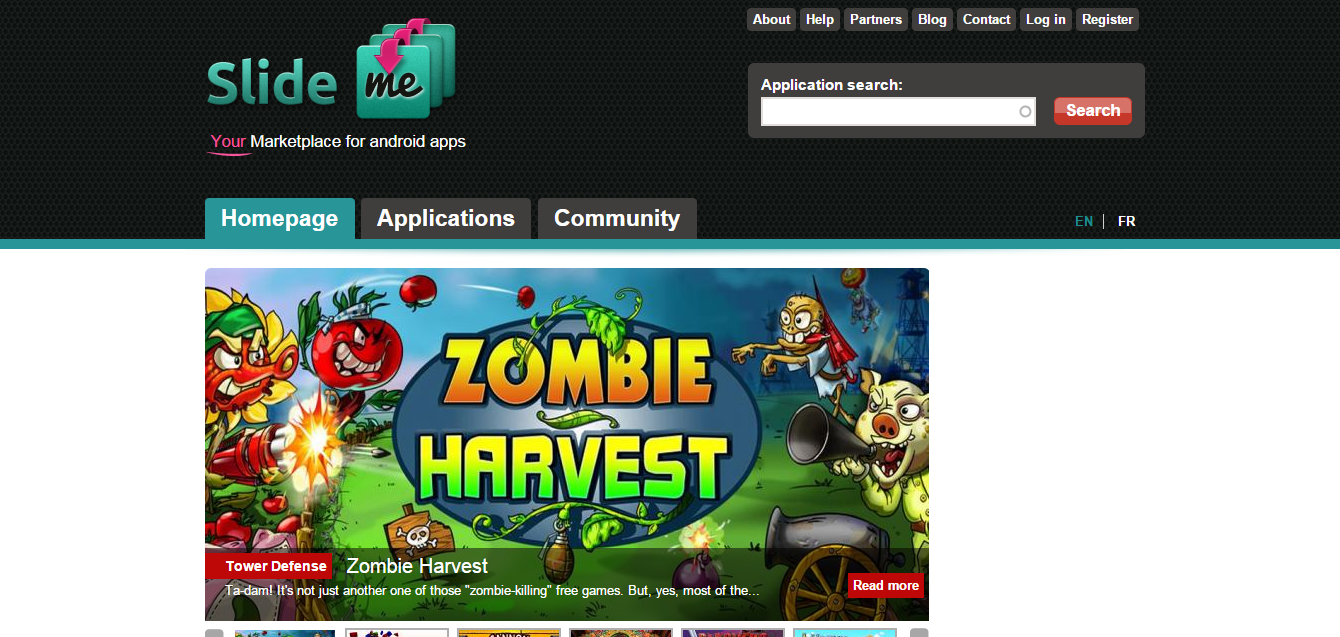 Developers can distribute their android apps through this platform.
There is no setup fee, so you can start uploading your applications as soon as you create your developer account
Your app can reach global and your untapped audience.
To find Developers rate you can visit their developer's page
Also Read: 11 Resources for Building Mobile Apps with HTML5
Before, publishing your app on 1Mobile you will have to go through their Review process. First of all create your developers account then submit your app for review. It will be reviewed in 2-3 days. If your app is not reviewed then you can contact them for any errors and correct it and resubmit your app again.
The revenue share for 1Mobile is the standard 70/30 split
You can find about 8million apps on 1mobile
Register for 1mobile
Concluding:
Here is the list of alternative app stores which I have collected for you and especially for App builders.
To learn more about application building, you can try out the "Learn Android Development From Scratch" online tutorial. The tutorial includes 7 hours of video with 44 lectures, offering lessons on important topics such as layouts, controls, SQLite, MVC in Andriod and much more.
Anyhow, none of the above can replace iTunes and Play Store, but they can definitely drive more traffic and downloads to your published app. If you have listed your app in any of the above stores let us know your experience. Also, if you have any suggestions regarding this topic please feel free to comment below.