If a picture can speak a thousand words, a video then can tell a million. Having videos shared as well as embedded on your site or content would make your site and content look active and present your messages better. YouTube seems to be one among the most popular sources. Other than embedding a video in your content, there are many other things that can be done with a video like a video slider, video background, or video playlist.
With the development of WordPress plugins, we can do the above things utilizing third party plugins. So, here are the top 8 WordPress video plugins.

1. TubePress
With more than 500,000 downloads, TubePress plugin lets you embed Vimeo and YouTube videos in your blog and build a stunning sidebar widget or video gallery page. You can select to display your own YouTube channel, playlist or any other random video sorted by tag. The setup as well as configuration step for this plugins are quite straightforward and simple. After configuring the plugin in your website, just use shortcode [tubepress] within your page/post and the video gallery with the WordPress TubePress plugin will be displayed nicely.
TubePress is available for both Free and Premium. Its premium version known as TubePress Pro, has more features obviously, yet you must carry out a comparison between both the versions in order to make a good decision. One negative point is that it doesn't support responsive designs. You should meddle with CSS codes in your themes style file to attain this feature.
2. Contus Video Gallery
It serves to generate a specialized video gallery page for your WordPress website. The plugin is competent of turning your video gallery in an FLV player online on your website. It helps to play H.264 and FLV encoded videos, including MP4, MP3, M4A, M4V, MOV, F4V and Mp4v. This plugin also supports options to add embed codes based videos (like Vimeo and Youtube videos). This plugin obviously has an additional amount of features as compared to the TubePress plugin. such features include responsive designs, social media comment and RTL, to name some.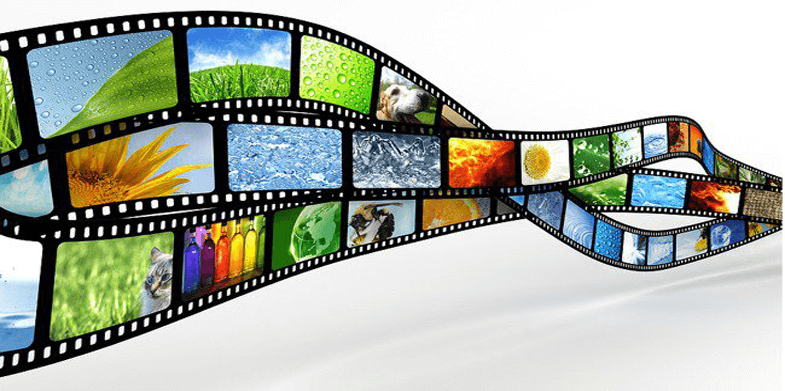 3. Responsive Video Embeds
This plugin works as an appeal, it inserts video in a single article utilizing the oEmbed WordPress technique and resize your own embed video an iFrame to fit into diverse screen sizes. After activating this plugin, move on to Settings > then Media SubPanel and then check Auto-embedscheckbox and all of your embed videos would be resized automatically as per diverse devices and screen sizes. This plugin presently supports videos that are hosted on YouTube, DailyMotion, Scribd, Vimeo, WordPress.tv, Revision 3, hulu.com, and so forth.
4. Videos Gallery WordPress Plugin
This WordPress plugin is not just a video gallery however more as a media gallery wherein you can add images, audios and videos in the player. This plugin also supports loading your advertisements in the category of YouTube, image or video before the video runs. What most people like about this Video Gallery plugin is that the plugin lets you to remove YouTube trademark and then replace your logo instead. Embed code and social sharing buttons are made clickable and visible on screen. If you want to change any skin and appearance, the video plugin is fully customizable with its numerous menu and skins options. When you take the time to learn all about its CSS and API, customizing everything isn't a far stretch.

5. Youtube Channel Gallery
In case you need a simple and free plugin with the basic feature for embedding YouTube playlists in your WordPress website, Youtube Channel Gallery tends to be the one to option to go for. The WordPress YouTube Channel Gallery supports displaying YouTube video and a whole list of thumbnails as per user playlist or channel. You can customize all the things from the videos feed type, video width, ratio, quality, theme to all other options for link settings and thumbnail. It offers shortcodes which can be utilized on single page, post, or you can utilize the plugin as widgets too.
6. Video Embed and Thumbnail Generator
This wordPress video plugin adds numerous fields to any videos uploaded to WordPress Media Library. Simply select certain options and then click Insert in the Post to and then you will get a shortcode within your post which will embed a very flexible HTML5 & Flash video player with preview image in your post. This embedded player will also default to Flash video player in case you are using Flash compatible file (f4v, flv, mp4, m4v, or mov). Otherwise it will make use of HTML5 video element.
7. Vixy YouTube Embed & Download
This plugin lets you embed Youtube video on your website. The configuration part tends to be simple so that you can utilize the shortcodes [youtube]<youtube videos ID>[/youtube] in order to insert any video in your post. One appealing thing about this Vixy YouTube Embed & Download plugin is it supports Download links for your Youtube videos. In addition, the plugin supports a metadata added to videos output which is great for SEO. Videos comment display is supported too.

8. WP Backgrounds II
WP-Backgrounds II tends to be a powerful premium WordPress video plugin that lets you add fullscreen background video/image/ YouTube video slideshow in your WordPress website, posts and customized post types. You could place as many of YouTube videos in slideshow as you would like and select to activate background in certain pages / posts. It is also probable to allocate diverse backgrounds to diverse places according to your taste.
Fluid layouts make the background completely responsive and fit in various devices such as desktops, smart phones and tablets. What impresses us the most is that this plugin will use unique backgrounds optimized for the mobile users. When this plugin detects any mobile device via the browser agent, then it will serve the apt background to those viewers automatically.
With this list of top 8 WordPress video plugins, you can make your pages and posts more attractive for your users.