Frankly, it sucks that when internet was originally created, hard security patterns weren't really the thing anyone had thought about, a few decades later — we're dealing with constant attacks between countries themselves, as well as big corporations; freely admitting to the monitoring of its countries citizens, think about the last few years and how things could have changed if we didn't have someone like Edward Snowden take a leap of faith. It's astonishing to realize that even with as much information as Snowden was able to release, people are still ignoring security to an extent where it doesn't bother anyone, up until the point where they become the victims themselves.
A VPN is a secure encrypted link which extends from your computer or handheld device, across the internet and back to the VPN server. The VPN server then connects you to the rest of the internet.

Using a VPN stops nearby people snooping on your internet traffic, which is particularly handy if you're on a potentially insecure network such as a public Wi-Fi hotspot. The VPN also prevents your Internet Service Provider (ISP) from monitoring your traffic, which is useful if you want to avoid surveillance and filtering. @source
In the past, we've written about topics such as the best password management tools to keep your passwords safe, a list of online courses for learning pentesting and ethical hacking, as well as a roundup of great books to get you into reverse engineering — all exciting topics that can teach us more about the way the web works, and what methods we can use to protect ourselves from the government, or anyone else for that matter.
All the VPN's in this post are located outside of the United States, keep no records of logs, and also accept Bitcoin as part of the payment system, majority run with extra hardened security to keep you both safe, and leave you feeling secure. Lets take a look at our candidates.
It seems that hide.me has extended it's network to also include US networks, but majority of their available servers are coming from Europe. The network page beautifully lists all of the available servers, their countries, as well as their capacity and the current usage. While most of the servers are running 1GBps, some are capable of getting up to 10GBps.
hide.me VPN is amongst a very few service providers who offer such a broad range of protocols including IKEv2 which is one of the most modern protocols, especially when you are using a VPN on your mobile. hide.me's android app also supports IKEv2 which ensures that you are always protected even when you are on an unstable data connection. To encourage adoption of VPNs hide.me also offers a completely free service with 3 server locations and a 2GB data transfer limit/month which is great for people to experience the taste of online security and privacy.
NordVPN is proud of their double data encryption technique which has attracted hundreds of customers to their networks, you can learn about the features of such data encryption on this page. Costs are as low as $50 for all year round, and alongside being a customer, you can also earn money from the affiliate/referral program.
We just published a new post about the advantages of a referral system for a business.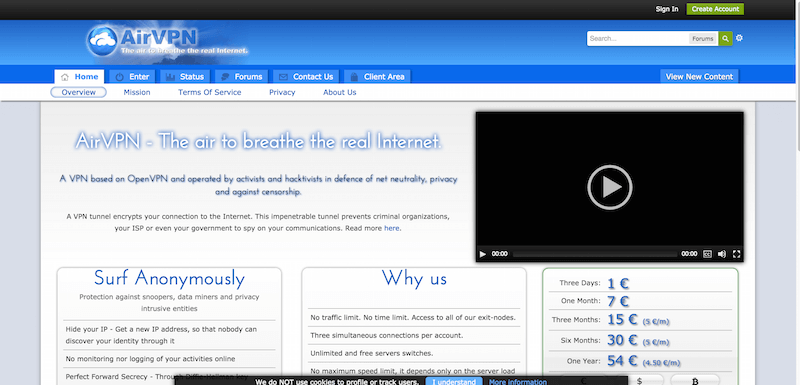 Every single VPN provider on our list is based on OpenVPN, AirVPN are fairly generous with their service, a single VPN can have up to three concurrent connections, there are no limits as far as time and traffic goes, and the whole business module is built around transparency.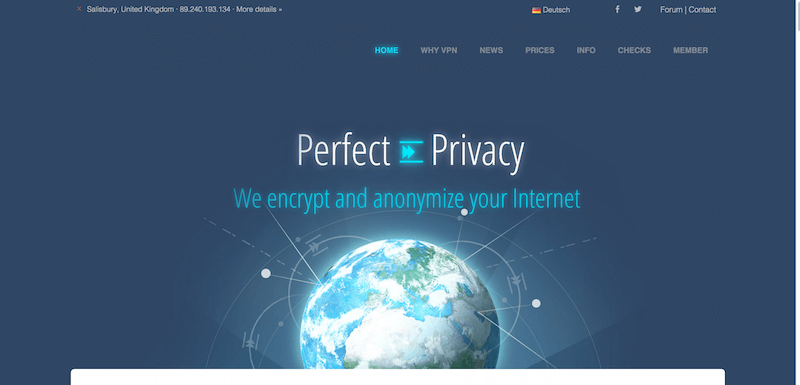 A list of forty different servers in twenty-five different countries. Perfect Privacy lets you shuffle through a list of four different servers to give you the extra layer of security that you need. Only dedicated servers which are running in a ramdisk to secure your anonymity and privacy. Socks5 and Squid proxies on all servers. All proxies can resolve .onion (TOR) addresses.
Proxy.sh provides leading encryption rates as well as experimental algorithms such as ECC or Serpent to provide the most secure experience. It comes with many extras, such as support for TOR or DNSCrypt. It offers beautiful, stable & open source VPN clients and they even have API access.
If you don't like shared ip addresses, this service might not be for you, but I still think that the team have outdone themselves on this one, the service is allocated in Sweden. You can learn more about Mullvad and the services it offers on the FAQ page.
IVPN have been operating since the year 2009, which puts them in a fairly solid position as a VPN provider that has been able to maintain its reputation and the values it believes in over the years. They're proud to advertise that their network is hardly populated with heavy P2P users, which means that you're aiming for solid latency and speeds at all times. They're also members of EFF (Electronic Frontier Foundation), which means they take the word internet freedom quite seriously.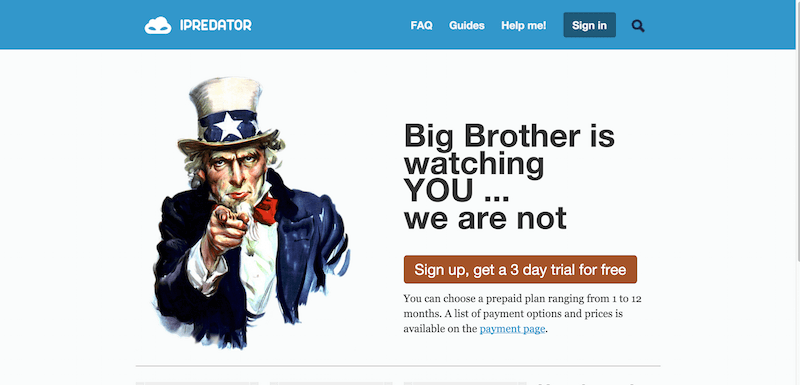 IPredator was also announced back in 2009, but it took it some time to gain the momentum it needed. Now, the project itself is built by the same people who built The Pirate Bay, and while at first glance it might not seem like a good idea (because of the troubles TPB has been experiencing), IPredator is actually a really solid VPN service that's popular amongst the hacker communities online.
VPN Providers with Hardened Security
It all comes down to your own personal preference, and in some case the necessities of your project or idea that you want to use your VPN for, certainly the price of these services should not be an issue — since most are really affordable and offers ways of earning money through a referral/affiliate program. Most importantly, they offer security and are proud of it as well.